NBA: Who Will Be the First Head Coach Fired This Season?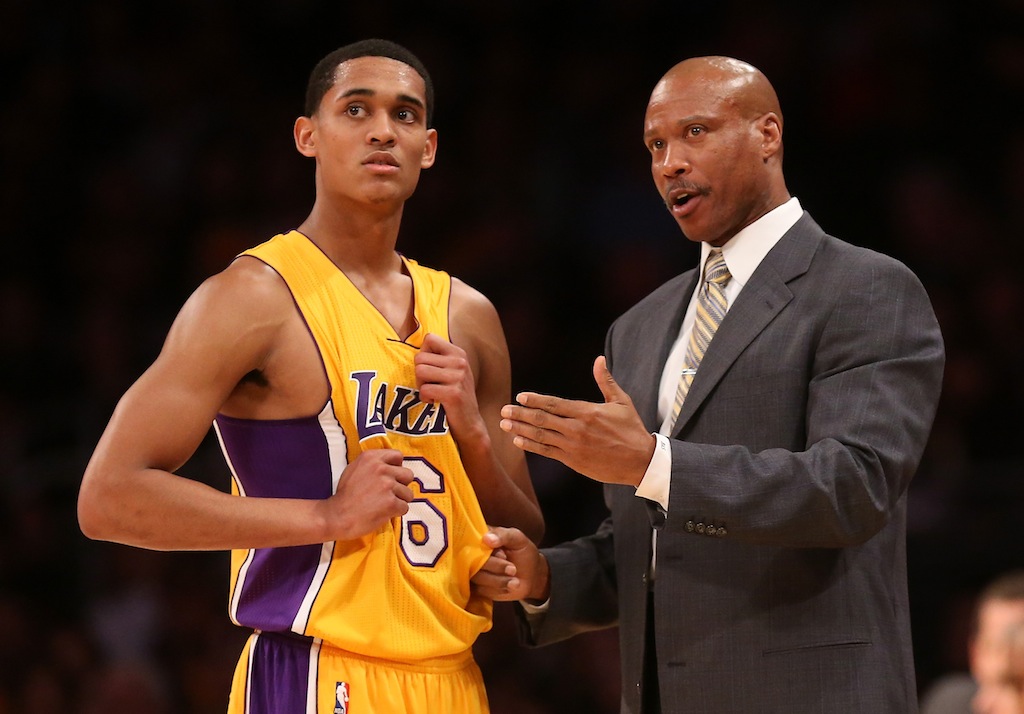 Head coaches in the NBA know what they're getting themselves into when they take a position. They know they will get little sleep. They know they will have to deal with long hours. They know they will be forced to manage individuals with massive egos. Yet, despite all these hurdles, there's really only one key piece of information that they need to focus on: If they don't win, they won't be around for very long.
It's one thing for a person to snag a head coaching position; it's a completely different thing for that same individual to hold onto it. It takes a special sort of person to sustain a successful career as an NBA head coach. Unfortunately, the list of people who aren't so lucky is much longer.
So far no NBA head coaches have been kicked to the curb during the 2015-16 season. Of course, the year has only started. It's only a matter of time before some poor individual is given the first pink slip. We may not know who that person is going to be, but lucky for us, the oddsmakers in Vegas have made some educated guesses. Which NBA head coach is most likely to become the first individual fired this season? See for yourself.
5. Randy Wittman, Washington Wizards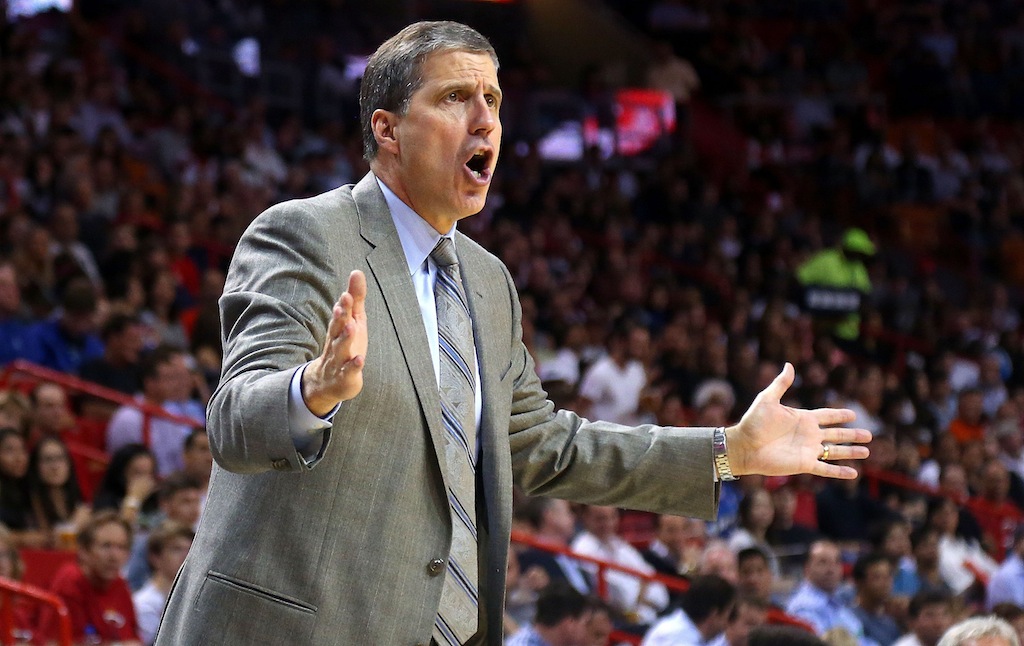 Odds: +500
The Washington Wizards turned a lot of heads last season by making it all the way to the Eastern Conference semifinals. Unfortunately, with the way they've played so far this year, the Wiz may not even find themselves in the postseason. Through seven games, Washington is 3-4, third place in the Southeast Division, and allowing the opposition to score 110.4 points per game (28th of 30). Unless this team finds its form, it won't be long before head coach Randy Wittman will be seeking other employment opportunities.
4. Derek Fisher (Tie), New York Knicks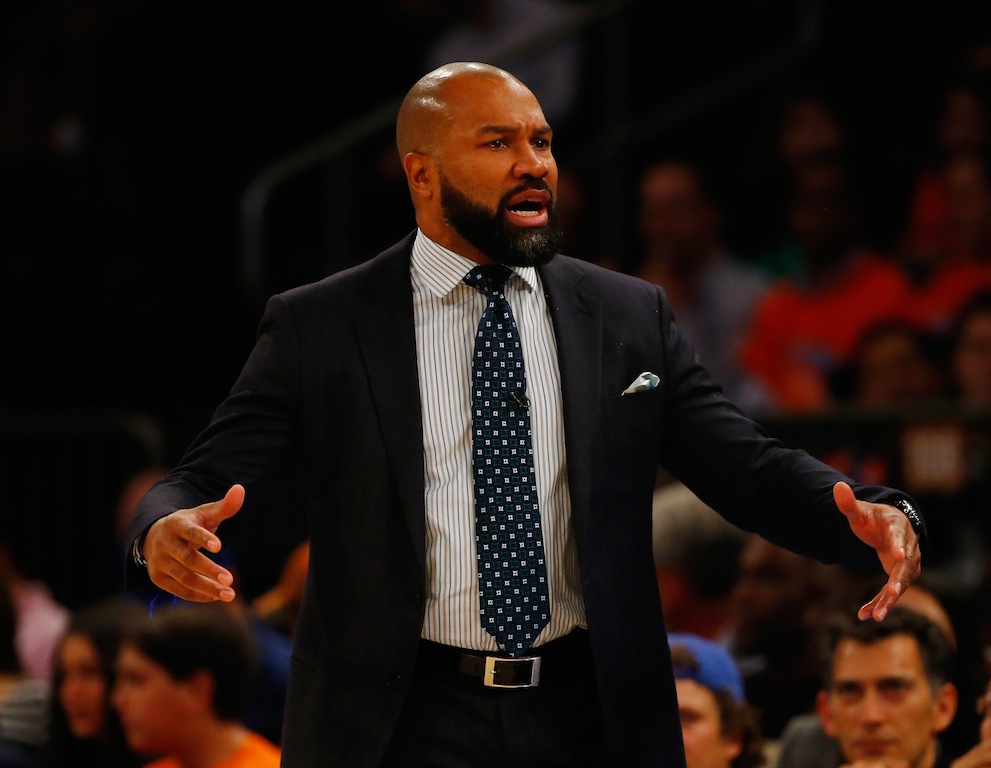 Odds: +400
While we don't expect the New York Knicks to challenge for a championship season, we think Derek Fisher deserves a bit more time to get his coaching feet wet. Last year's squad may have finished with a 17-65 record, but the 2015-16 Knicks are 4-4 on the year and currently riding a two-game winning streak. It's early, but that's what we call progress. Plus, we're curious to see what Fisher can do with a player of Kristaps Porzingis' raw talent. In case you've tuned out the early part of this season, the Zinger's got game.
3. Byron Scott (Tie), Los Angeles Lakers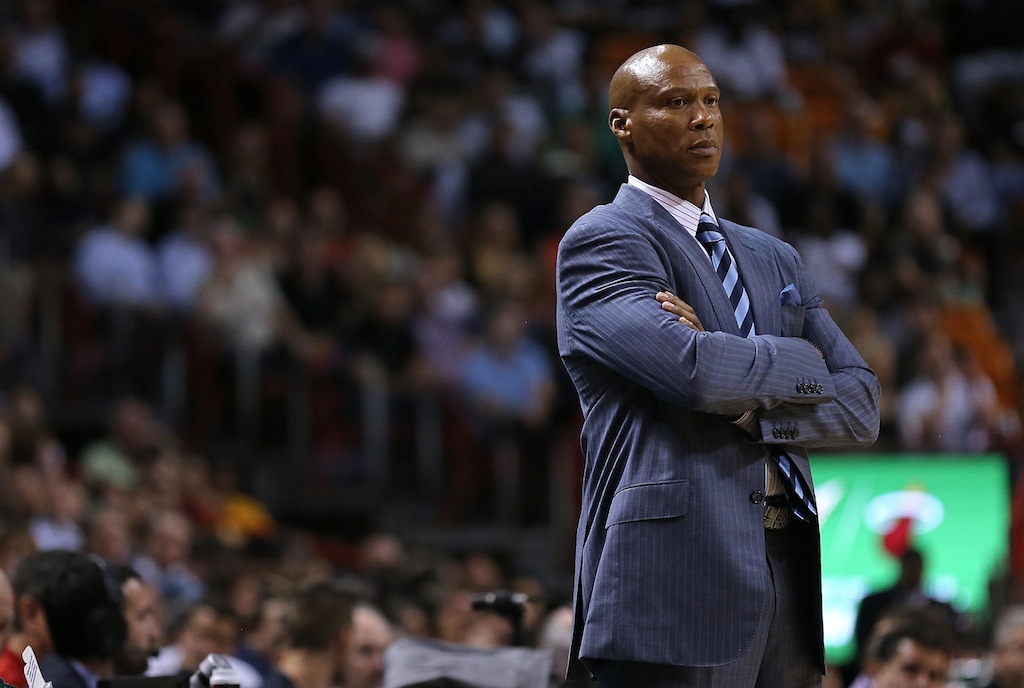 Odds: +400
For the dreamers out there, the ones expecting the Los Angeles Lakers to bounce back from their atrocious 2014-15 campaign, we'd like you to know that it's not your fault. This team is just plain bad. There's nothing you could've done to change that. In fact, if you watch the Lakers close enough, you'll soon realize that coach Byron Scott isn't the one to change this group either.
So far this season, the Purple and Gold have proven to be one of the worst defensive teams in the league. Not only do they allow their opponents to put up 109.3 points per game (27th of 30), but they also have the second-worst defensive rating in the NBA (109.9). Throw in the fact that Scott appears to be completely mismanaging rookie point guard D'Angelo Russell, and we think it's only a matter of time before his Hollywood story comes to an end.
2. Lionel Hollins, Brooklyn Nets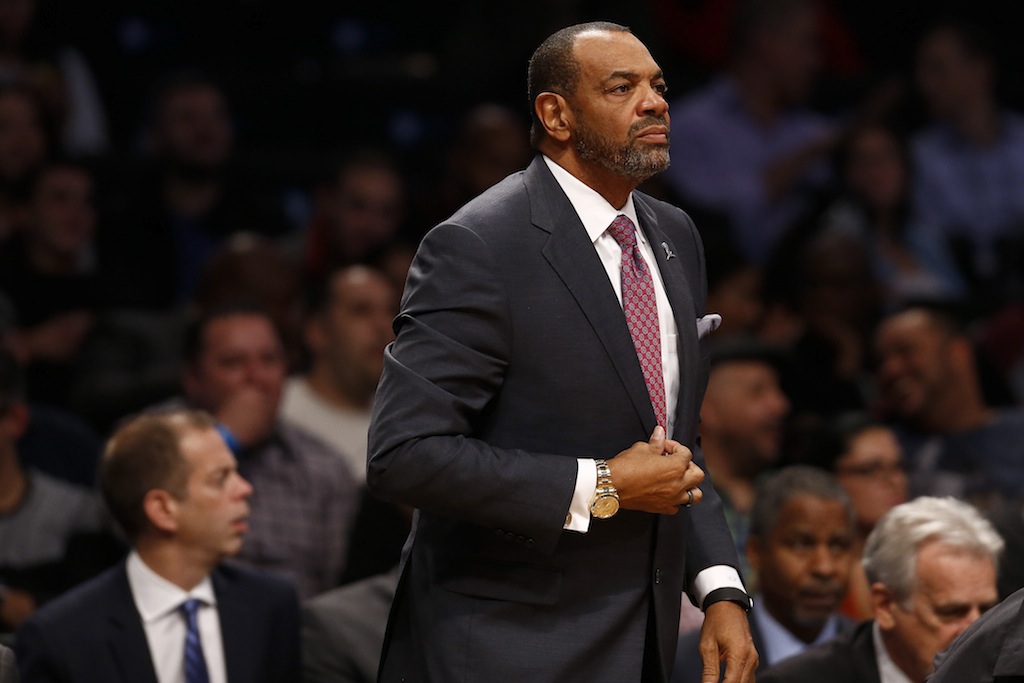 Odds: +300
Leave it to the Brooklyn Nets to be one of the last two remaining winless teams in the National Basketball Association. We thought it would take some time for the Philadelphia Sixers to get a notch in the win column, but we didn't expect them to be joined by the Nets at the bottom of the barrel. That was our bad.
So far this season, Brooklyn is last in the league in points per game (90.4), 29th in offensive rating (95.8), 21st in opponent points per game (102.9), and 28th in defensive rating (108.9). When you find yourselves in this sort of predicament, there's only one person who usually takes the brunt of the punishment. Sorry, Lionel Hollins. Your time at the helm may soon come to an end.
1. George Karl, Sacramento Kings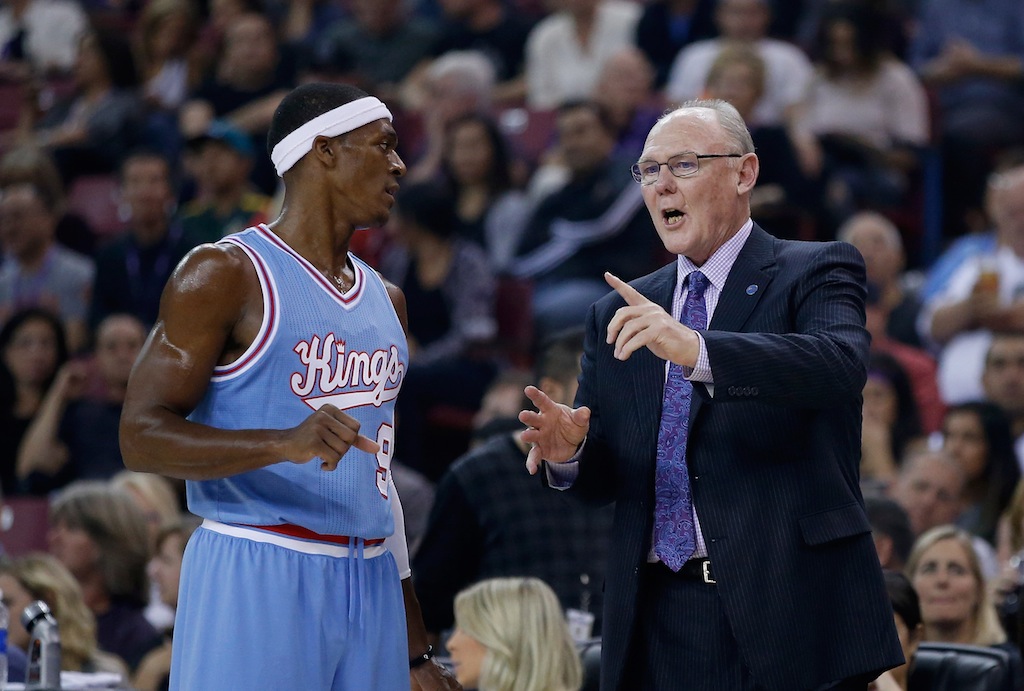 Odds: +280
Let's be real, the Sacramento Kings are a hot mess right now (and have been for quite a while). The team started off the season 1-7; DeMarcus Cousins reportedly cursed out head coach George Karl in front of the team, and the Kings have already been forced to hold a club meeting in order to discuss the issues plaguing the franchise. That's the ultimate trifecta right there.
The truth is, we never really saw the marriage between Karl and the Kings working out to begin with. It might be time for the two sides to get a divorce — before things really get out of hand. Unless, of course, they love the drama. When it comes to this organization, anything's possible.
Odds are courtesy of Bovada (via oddsshark.com).
All statistics are courtesy of Basketball-Reference.com, ESPN.go.com, and NBA.com.