NBA: Why Frank Vogel Should Remain the Pacers' Coach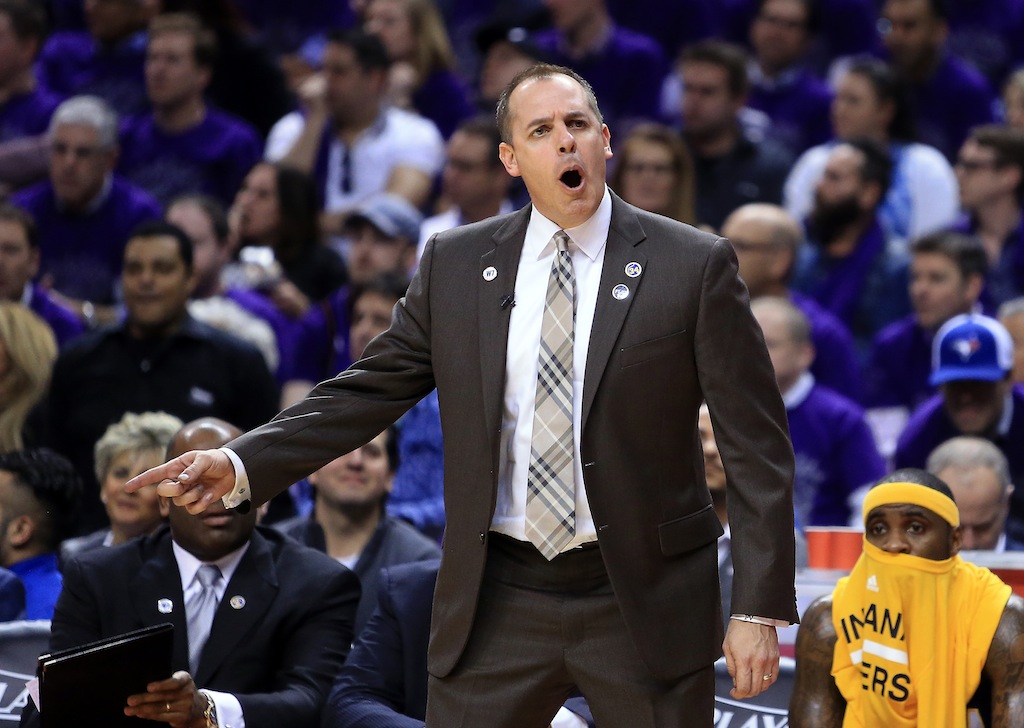 When an NBA playoff series reaches Game 7, it's fair to assume all bets are off. At that point, both teams are usually pretty gassed, and this sort of slug fest tends to come down to great sports cliches: which team wants it more, and which team is able to find the will the prevail.
Unfortunately for the seventh-seeded Indiana Pacers, their valiant effort in the first round of the 2016 postseason wasn't good enough. And the result could have greater ramifications than simply missing out on a chance to play in the Eastern Conference semifinals.
Since assuming head coaching duties during the 2010-11 season, Frank Vogel has amassed a record of 250-181 (.580 winning percentage) and led the Pacers to the postseason in five out of six attempts. However, after the recent elimination from the playoffs, his future with the club is now officially in jeopardy.
While speaking with The Indianapolis Star on Monday, Pacers President Larry Bird had this to say about Vogel's future with the franchise: "I don't know what's going to happen." That's not exactly a glowing recommendation. But in all fairness, it had been just one day since Indiana suffered its Game 7 defeat at the hands of the Toronto Raptors. In underwhelming fashion, no less.
"I thought we were going to win that game last night," said Bird on Monday. "If you'd told me we'd score 84 points … You can't go very far in the playoffs if you don't score. When I tell people this, it's not because I think I know it all — it's because I experienced it as a player."
We couldn't agree with Bird more (and we're sure we're not alone). If you're unable to score points, you're not going to get far in the NBA playoffs. However, when it comes to whether or not Vogel should remain the head coach of the Indiana Pacers, something tells us that our opinion probably differs from that of the club's president.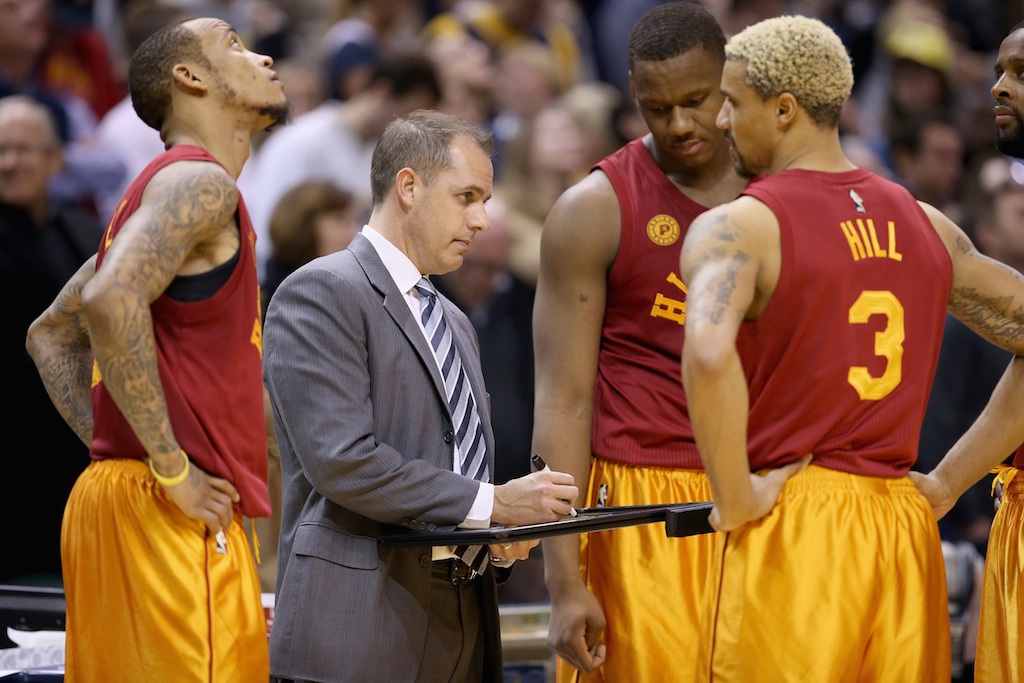 The Indiana Pacers desperately need help on the offensive side of the floor. That much is abundantly clear. This group only scored 102.2 points per game (17th in the league) during the regular season, and that number dipped to an abysmal 93.7 points per contest in the playoffs. Something definitely has to change. But replacing Vogel isn't necessarily the answer. Surrounding superstar Paul George with a better supporting cast, well, that's probably a good place to start.
George was an absolute monster during the Pacers' first-round matchup against the Raptors. He scored 191 points in the series while averaging 27.3 points, 7.6 rebounds, and 4.3 assists per game. Drake's antics aside, George was practically unstoppable. Unfortunately, he had minimal help from his teammates, as point guard George Hill was next in line with just 13.6 points per night. This isn't going to get it done. Not by a long shot.
It's no secret that Vogel's specialty as a coach is on the defensive end of the floor. Under his guidance, this year's Pacers limited the opposition to just 100.5 points per game (eighth of 30) and finished with the third-best defensive rating in the league at 102.9. But Bird wants offense. And while rookie Myles Turner vastly improved throughout the season  — and showcased the potential to be a perfect compliment to PG13 — it might not be enough to save Vogel's job.
If you listen to Bird speak, his philosophy for fixing the Pacers is simple: Pick up the scoring. "We need to score more points, said the team's president. "If Frank comes back, what can we do to get better offense? It's on all of us. Frank's a great guy. He's going to be fine no matter what happens. If he's back, he'll be fine here. If he's not, he's not. We'll see."
Of course, as we learned with this year's Chicago Bulls, replacing a capable defensive-minded coach with one who can hopefully improve offensively flow doesn't always work out as planned. But make no mistake about it, Bird is right: No matter what happens, Frank Vogel will be fine. The question is, should the team choose to replace him as coach, will the Indiana Pacers?
Statistics courtesy of Basketball-Reference.com, ESPN.com, and The Indianapolis Star.