NBA: Why it Doesn't Matter Who the Cavaliers Play Next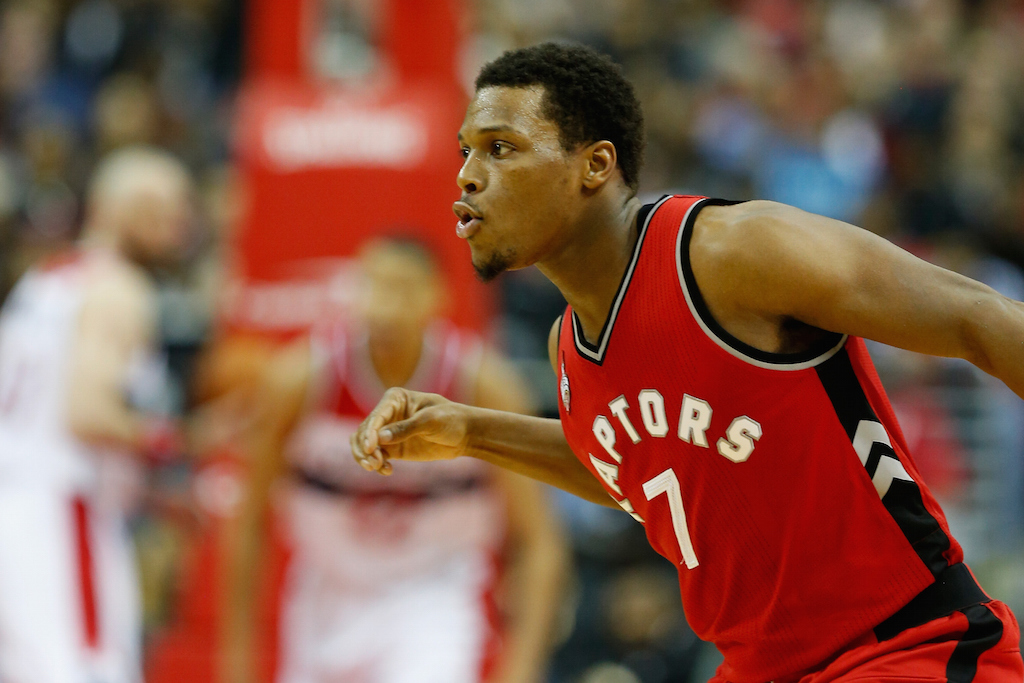 With Sunday's narrow escape from the talons of the Atlanta Hawks, the Cleveland Cavaliers are one step away from officially meeting the expectations everyone set for them to start the season. While they await their opponent for the Eastern Conference Finals (either the Miami Heat or Toronto Raptors) it's hard to imagine anything except what we all already expected.
With home-court advantage in their favor — regardless of their next opponent — and the big three of LeBron James, Kyrie Irving, and Kevin Love competing together at an unprecedented level of success, the Cavs will head back to the NBA Finals. Assuming good health for their roster and barring a playoff-ending injury to any of their major players, Cleveland should easily handle Miami or Toronto. It's not beyond belief to say that even if they lost one of the trio for the Eastern Conference Finals (save LBJ perhaps),they could still blaze through.
In fact, this unbelievable run of Finals appearances for King James (this year would make it six NBA Finals in a row), should remind us that these foregone conclusions have been nothing if not par for the course during his reign.
While playing with the Heat, aside from a tough first half of the first regular season in South Beach, we kind of knew Miami would rep the Eastern Conference, right? Sure, the Boston Celtics gave them some scares at the tail-end of their own "Big Three" era, but the Heatles era in Miami was always assumed to be the safe choice for an NBA Finals appearance; just as we can assume James, Irving, Love and company now. Sorry, Drake. Sorry, Pat Riley.
Although one of your teams will ultimately make it to the doorstep of the 2016 NBA Finals, when you ring the doorbell, nobody will answer. The Cavs' terrific trio — along with either Stephen Curry's crew or Kawhi Leonard's legion — will already be inside.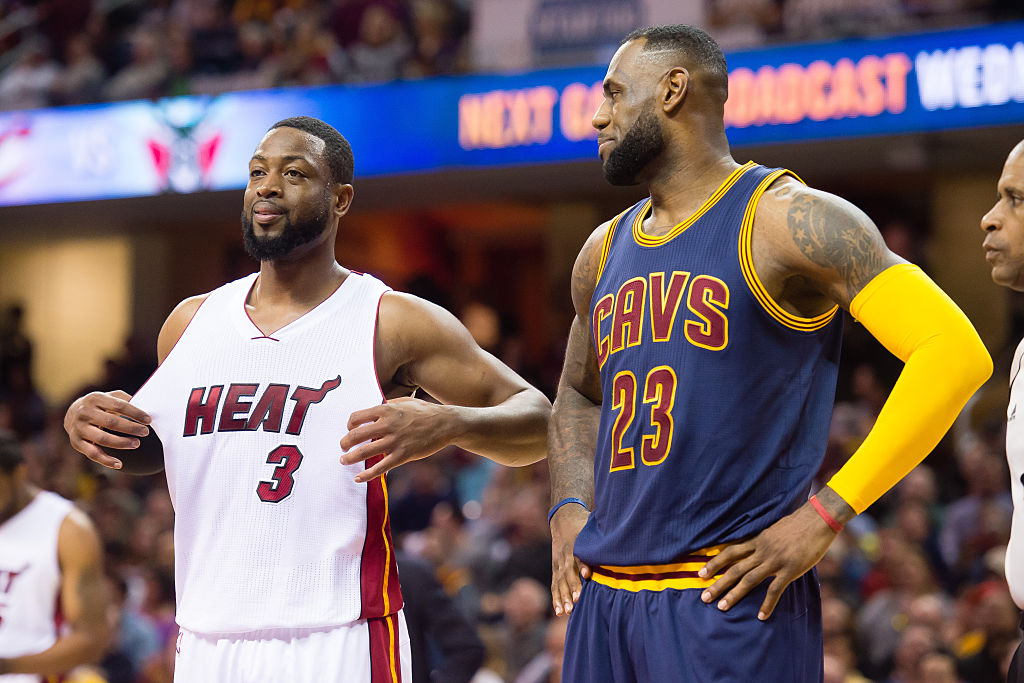 With the 2-1 advantage in their best-of-seven Eastern Conference Semifinal series entering Monday night, let's start with the Raptors and why they would, in the end, fall at the hands of the Cavaliers if they make it that far.
On one hand, Toronto did actually beat Cleveland in two of three regular-season meetings. The two wins were at home though, while their loss was at the Cavaliers' Quicken Loans Arena (where four of a possible seven games will be played for the next round). In those pair of victories, Raptors point guard Kyle Lowry put up a monster 70 points combined.
It's been clear thus far in the postseason (aside from Game 3 on Saturday) that Lowry is struggling and not quite the same player he was in the regular season. In a potential head-to-head matchup with Irving, we don't see him getting over the playoff hump against Cleveland.
Another item of concern for the NBA's lone Canadian team is the health of starting center Jonas Valanciunas. The big man has already been ruled out for the rest of the series against the Heat and his status for a potential set against the Cavaliers is unknown. The step down from Valanciunas to projected new starter Bismack Biyombo is significant and it would be a tough matchup for him versus the likes of Timofey Mozgov and Tristan Thompson.
Most NBA fans (aside from Raptors aficionados for obvious reasons) are probably hoping for a Cavs/Heat Eastern Conference Finals. After all, fans in South Beach still have some pretty mixed feelings (to put it a nice way) about James bolting for Cleveland less than two years ago. James against Wade would be a TV ratings classic, but a monster mismatch at that.
During these playoffs, D-Wade has shown he still has the ability for a throwback kind of performance, but going against guys like Nicolas Batum and DeMar DeRozan, among others, is nothing compared with going toe-to-toe with No. 23. Also, like with Valanciunas in Toronto, Miami is dealing with a potentially serious injury in their front court.
Rising star Hassan Whiteside will not play in a monumental Game 4 on Monday night due to a sprained ligament in his right knee and he too, has no clear timetable for return. For however long Whiteside is out, the Heat will suffer. Overall, even with a full-strength roster in Toronto or Miami, the Cavaliers' 8-0 start to their 2016 NBA Playoffs is further solidifying the argument that they will soon return to the NBA Finals.
Follow Victor on Twitter @vbarbosa1127
Statistics courtesy of ESPN.com.