NBA: Why James Harden Can't Carry the Houston Rockets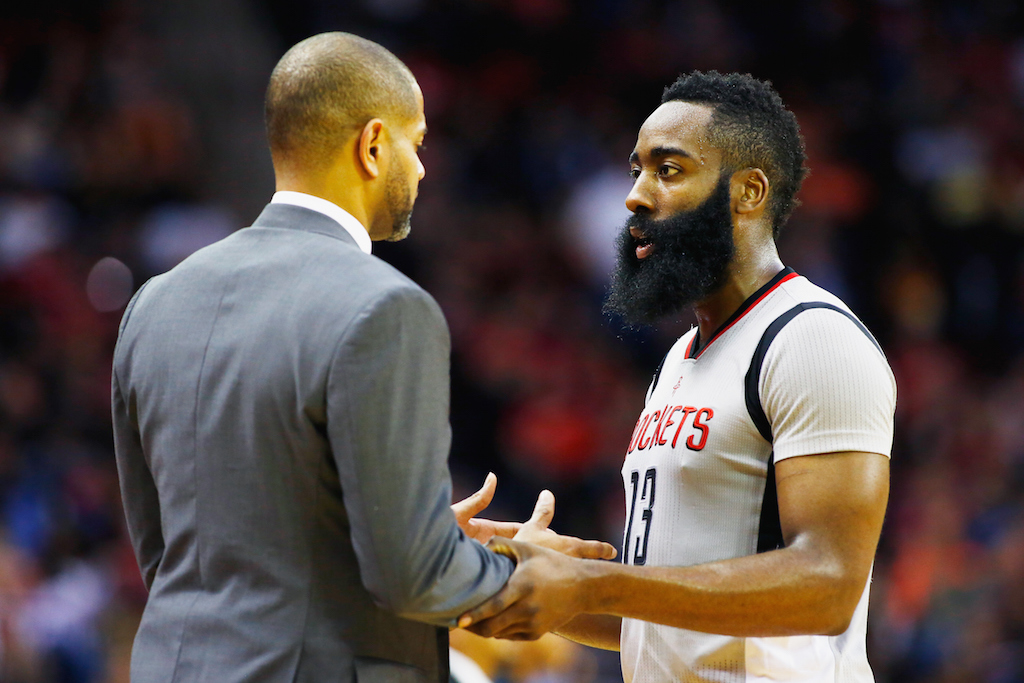 On Wednesday night, the Houston Rockets fell to the Detroit Pistons by a score of 123-114, which seems pretty straight forward. If only that was the case. In what has to be considered the team's lowest point of the 2015-16 NBA season (in a year that has already been full of low points so far), the Rockets, desperate for a spark, opted to employ the "Hack-A-Shaq" strategy against Pistons center Andre Drummond.
It was, in a word, pathetic. Drummond endured 21 intentional fouls on the night (including five straight in the first nine seconds of the third quarter at the hands of Houston's K.J. Daniels), put up a franchise-record 36 free-throw attempts, and set an NBA-record for missed free throws in a single game with 23. And in case you needed a little refresher, the Rockets still lost.
What a mess. For all the fans in attendance — the ones who managed to stick it out until the bitter end — we have to believe that it wasn't all bad. At least they were treated to a standout performance by one of the best in the business, James Harden, who notched his first triple-double of the season, with 33 points, 17 rebounds (a career high), and 14 assists.
That's still something, right? Not quite. While we'd be lying if we said the Rockets were our team of choice, from an outsider's perspective, it's hard to believe that this sort of song and dance isn't getting a bit old. The Beard does his thing, entertains the crowd, and then Houston gets no sort of liftoff from anyone else. For a team that's supposed to have championship aspirations, this is hardly going to cut it. And the way we see it, perhaps it's time to do something about it.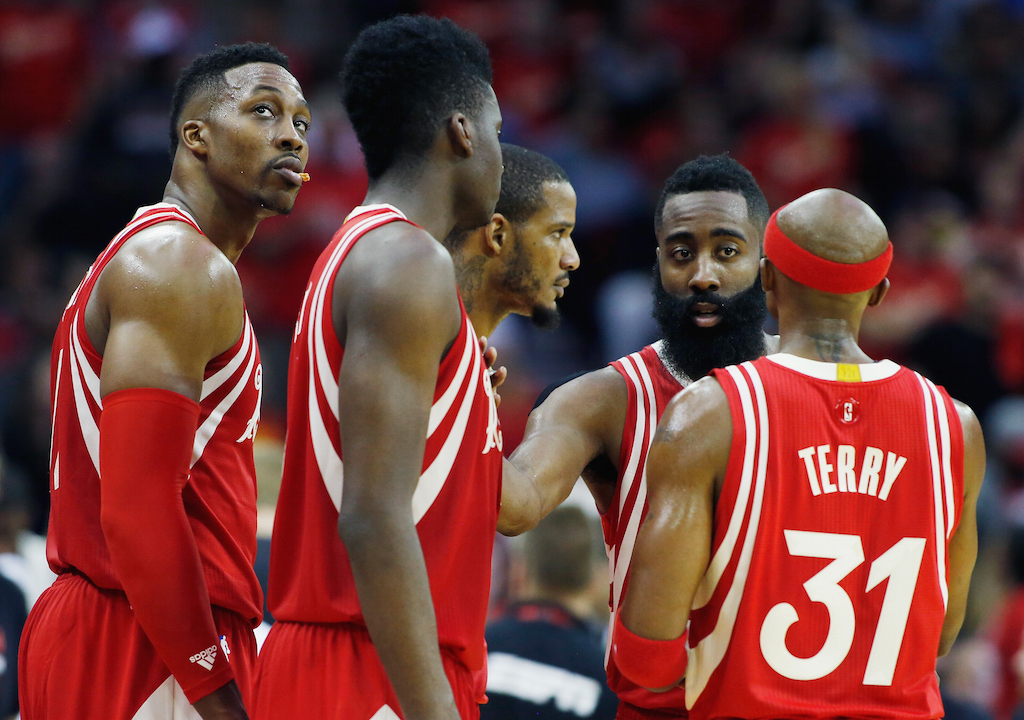 We should preface this by saying that Harden has hardly been perfect this season. While there is a lot to like about Harden's game compared to that of 2014-15 — he's scoring more on a nightly basis (27.6) and grabbing more rebounds (6.0) — his numbers have also dropped significantly in other key categories, including field goal percentage (41.9%) and three-point percentage (33.3%). Still, that's nothing compared to the lack of support — we're looking at you, Dwight Howard — he's getting from his teammates.
Since coming to Houston, Harden has always seemed to provide the bulk of the scoring. However, last season he managed to get some consistent play from his fellow Rockets. During the 2014-15 season, the Rockets had eight players (including Harden) who averaged double figures in scoring. This year, however, that number has shrunk to four. We know The Beard likes to cook, but even someone of his immense talent needs some help in the kitchen every once in a while.
Anyone can see that this year's Houston Rockets are a shell of the 2014-15 team that finished 56-26 — first in the Southwest Division and second in the Western Conference — and made it all the way to the conference finals. However, with the All-Star Game just around the corner, there's still a lot of basketball left to play and plenty of time to get back on track. But the only way that will happen is if the Rockets come together, get on the same page, and realize that, while Harden is an incredible force, he can no longer steer the ship by himself.
Statistics courtesy of Basketball-Reference.com, ESPN.go.com, and NBA.com.