NBA: Why Luke Walton Should Avoid the Knicks Coaching Job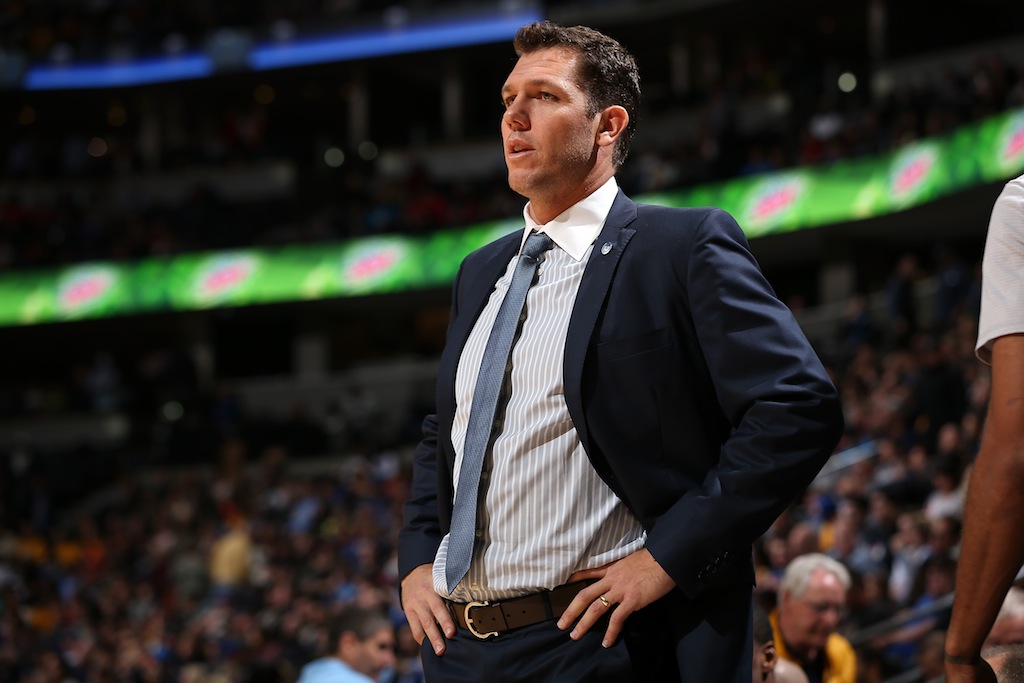 When the New York Knicks opted to fire head coach Derek Fisher back in February, it was hard to argue with the decision. At the time, the Knickerbockers held a 23-31 record and were coming off their fifth straight defeat. Couple that with the fact that Fisher had led the team to just a 17-65 mark the season before — his first with the club — and it became even more evident that the time had come for a change.
Only one question remained at that point: Who would replace him? Like everyone else, we couldn't help but add our two cents on the matter. New York is not exactly a contender, but it's impossible to deny the the rich history associated with this franchise. As it were, we appear to be spot on with our initial assessment.
It's been revealed that Knicks President Phil Jackson spoke to Golden State Warriors assistant coach Luke Walton about New York's coaching vacancy. And while it was initially reported that Walton informed his former coach that he was not interested in the position, Jackson took to Twitter to refute those claims. Nothing like a little "he said, she said" to start the week off on the right foot.
It shouldn't be surprising that the Knicks approached Walton about the position. During his time as Golden State's interim head coach, the Warriors went 39-4 and started off the 2015-16 season with a league-record 24 consecutive victories. With a showing like this, the Knicks would be foolish not to gauge Walton's interest in the job. Of course, if you ask us, the only thing more foolish than the Knicks not reaching out to Walton, would be for the Warriors assistant to actually take the gig.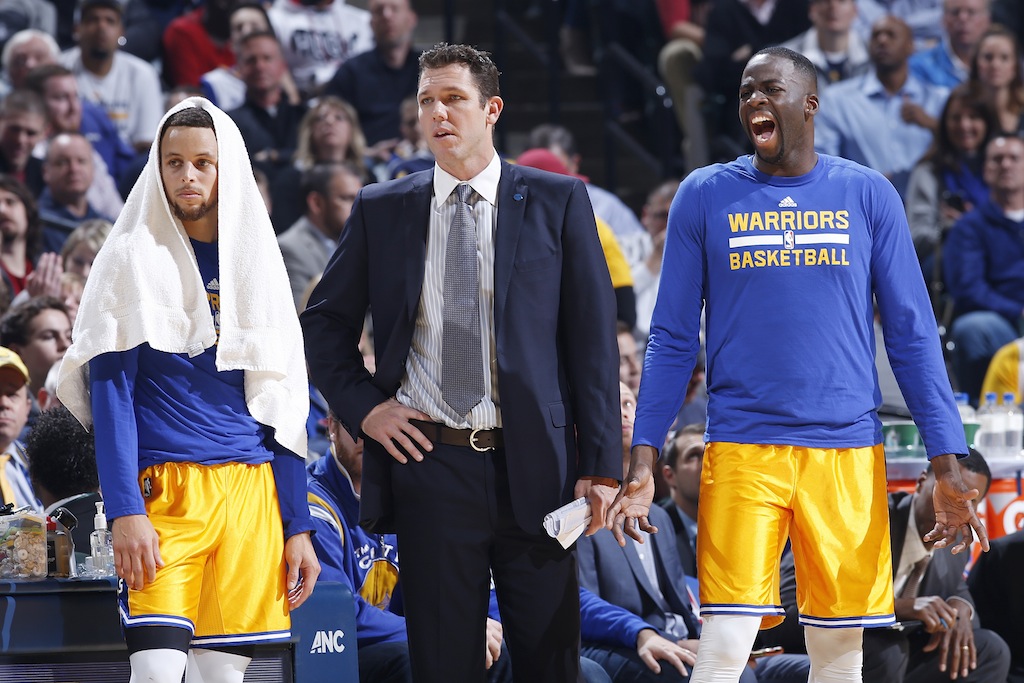 There is no doubt in our minds that Luke Walton wants to be an NBA head coach. There is no doubt in our minds that he will be one in the future. But considering the position he currently finds himself in, Walton should not be interested in taking just any head coaching position; he should be interested in taking the right head coaching position. And that is not what the New York Knicks offer him. Not even close.
Unlike his current team, the Knicks are uninterested in adapting to the modern game. The club's numbers from this season are proof. New York finished the regular season 27th in the NBA in scoring (98.4 PPG), 24th in offensive efficiency (104.6), 23rd in three-point attempts (21.5 per game), and 26th in assists per contest (20.5). Worst of all, Jackson is married to the triangle offense and hellbent on making it work in New York. And if you dare question this, he has 11 rings that he'll use to show you why he's smarter than you. Good luck winning that argument.
On the flip side, the Warriors are special — 73 regular-season wins special. They're an unselfish bunch that beat you with fluidity, ball movement, and an affinity for the three ball. They are the opposite of stiff; they are willing to adjust the way they play for the betterment of the club. More importantly, they're the type of team that you don't leave for just any position.
Something that even Walton's father, the great Bill Walton, noted while speaking with ESPN's First Take last month: "It doesn't get any better than what he's got right now — ever in life — and money will not make that happen again," he said. "It's there now. Head-coaching jobs, they're open for a reason, and what he's got — just stay there."
He took the words right out of our mouths.
Statistics courtesy of Basketball-Reference.com and ESPN.com.