NBA: Why Pau Gasol Should Just Opt Out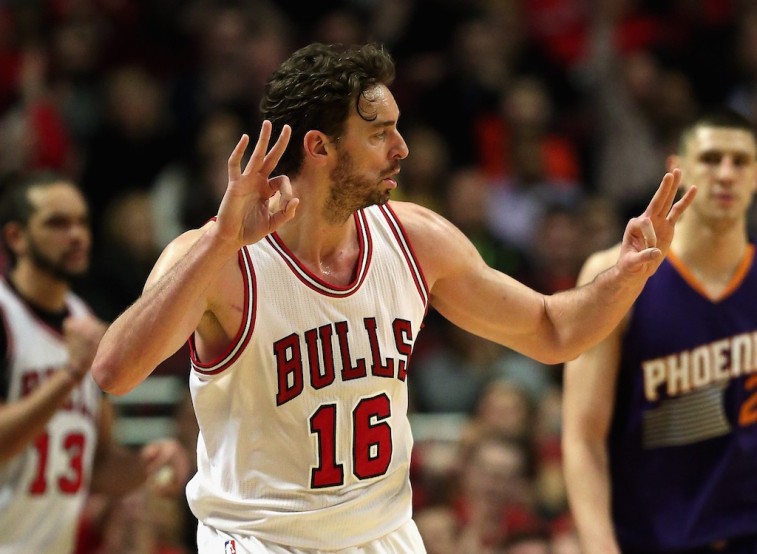 Chicago Bulls forward Pau Gasol faces a simple decision after his 15th season in the league, as he has an opt-out clause following the second year of his three-year, $22.3 million contract. In light of that, he has recently stated that he's "very likely" to exercise that option in his contract next summer, making him an unrestricted free agent for the second time in his career.  "As long as I keep playing like this," Gasol said, according to Vincent Goodwill of CSNChicago.com. "I know I'll have some options."
The 35-year-old is in the midst of another productive campaign, averaging a double-double for the second-straight season with 14.4 points and 10.8 rebounds along with 2.0 blocks in 29.6 minutes per game. This includes hauling in 10-plus rebounds on 10 occasions, scoring in double figures in all but two games (and his eight double-doubles are tied for 10th most this season). Gasol is also coming off his best performance through the first 16 games, with season-highs in points (26), rebounds (19), field goals made (12), and recorded blocks (4) — the latter in the Bulls' 99-90 win over the Denver Nuggets on Wednesday night.
In short, he's having another productive year with the Bulls while the team currently holds the top spot in the Eastern Conference at an 11-5 record. Gasol has been everything and more in his first two seasons for Chicago, providing much stability to the team. He had one of his best seasons in the league in his first year with the Bulls, averaging a career-best 11.8 rebounds and his highest points total (18.5) since the 2010-11 season. Gasol also posted a career-high 54 double-doubles last season, which led the league (six more than the Detroit Pistons' promising center Andre Drummond).
Gasol has also been one of the primary offensive forces for the Bulls; someone the team has had to occasionally rely upon as their top scoring option as Derrick Rose struggles to stay on the court due to persistent leg injuries. Gasol's production, along with the emergence of Jimmy Butler, have kept Chicago in the conversation for top teams in the Eastern Conference despite Rose's injuries. This wasn't anything new for Gasol as he had to carry the offensive load in his last two seasons with the Los Angeles Lakers as Kobe Bryant and Steve Nash were sidelined for lengthy stretches due to injuries.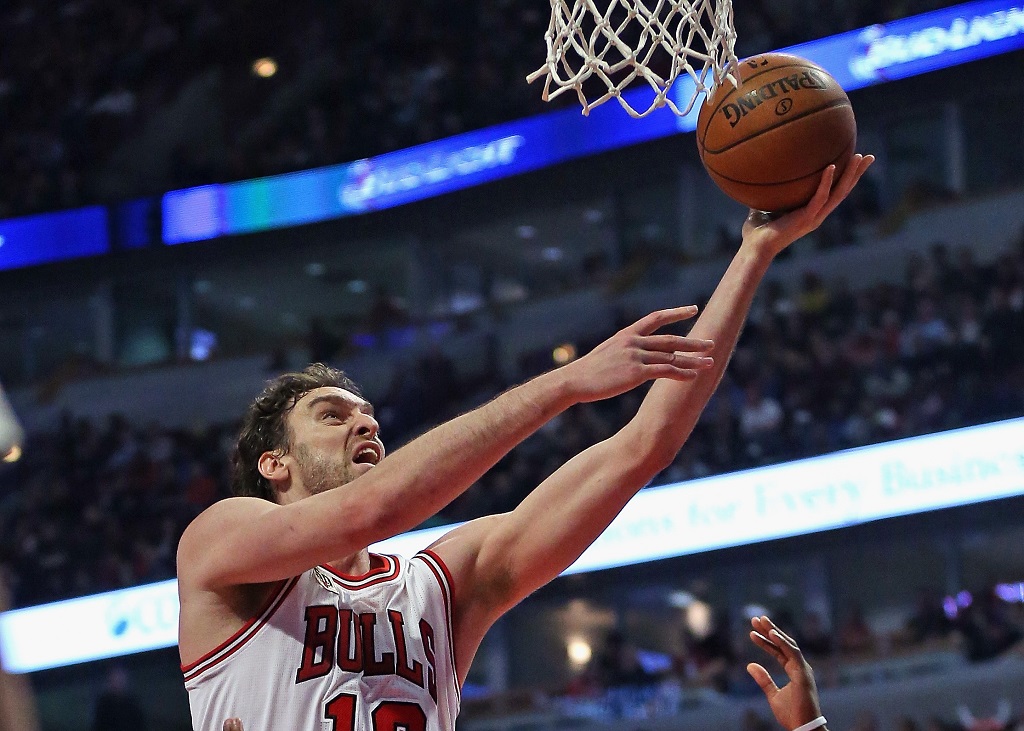 Gasol has been an extremely valuable player in his first two seasons with the Bulls; a far greater player than his base salary indicates at just over $7 million per year. That said, he knew he would have to take a significant pay cut from the $19 million that he made in the final year of his contract with the Lakers in order to play for a title contending team.
In many ways, it will pay off greatly next offseason for Gasol as the league expects to see a huge jump in the salary cap to as much as $90 million due to the new TV money kicking in. This places him directly in line to receive a larger contract. This isn't an indictment to the Bulls for giving him a smaller contract, but it makes sense for Gasol to maximize this opportunity — and his worth — in the final years of his career.
In all likelihood, this could be his last contract before he retires, having played 15 seasons in the league. Additionally, his decision to opt out doesn't signal that his time with the Bulls will end. Chicago has been exactly what Gasol envisioned when he signed with the team — one of the top teams in the league and viewed as a legitimate title contender — but ultimately, this is a decision that Gasol can make to get the most he can before he finishes his illustrious career.
All statistics courtesy of ESPN and NBA.com.
Want more great content like this? Sign up here to receive the best of Cheat Sheet delivered daily. No spam; just tailored content straight to your inbox.