NBA: Why Shaquille O'Neal is the Best Addition to the Hall of Fame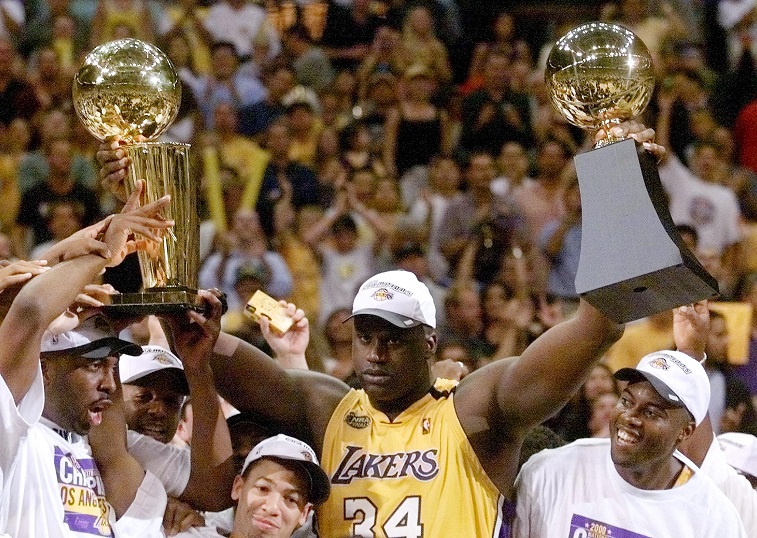 The NBA recently announced the 16 finalists for the 2016 Naismith Memorial Basketball Hall of Fame class, and while there were a few notable names and some mostly-automatic inclusions — Yao Ming, Allen Iverson, Tom Izzo, Kevin Johnson, and Sheryl Swoopes, among others — none stand out more, literally or figuratively, than Shaquille O'Neal.
You wouldn't be lying if you said O'Neal put together one of the greatest careers in league history, coming out the gates as a dominant force from the get-go, averaging 23.4 points, 13.9 rebounds, and 3.5 blocks in his first season with the Orlando Magic and winning not just the NBA's Rookie of the Year award but also becoming the first rookie since Michael Jordan to be voted an All-Star starter. There's no doubt that Shaq represents 'the best of times' for what was then a newly minted franchise, pairing with Anfernee "Penny" Hardaway to lift the Magic to three consecutive playoff appearances, including two trips to the Eastern Conference Finals and one to the NBA Finals.
But Shaq's career truly took off during his eight seasons with the Los Angeles Lakers, where he played the big man in another one of the league's greatest pairings, playing alongside Kobe Bryant and winning three consecutive NBA titles (2000,2001,2002). He also earned his lone NBA MVP award (1999-2000) while also being named the NBA Finals MVP for all three championships, seven All-Star game nods, six All-NBA First team selection, an All-NBA Second Team selection, an All-NBA Third Team nomination, and three All-Defensive Second Team selections. All those accolades don't do justice to the fact that, during his tenure with the Purple and Gold, O'Neal was an unstoppable offensive force, with his size, strength, and skill set seperating him from every other player in the league.
He had the best seasons of his career with the Lakers, averaging 27.7 points on 55.7 percent shooting from the field along with 13.4 rebounds, and 2.5 blocks. Los Angeles won at least 50 games in each year except the NBA lockout shortened 1998-99 season with O'Neal on the roster (and still posted a 62% winning percentage) and were a constant title contender. What was more impressive was that he raised his game even further when the Lakers were in the Finals during their three-peat years averaging 35.9 points on 59.5 percent shooting from the field along with 15.2 rebounds and 2.9 blocks, which is still the highest scoring average for a center in NBA Finals history. He's also one of two players in NBA history to have three consecutive NBA Finals MVPs — the other, of course, is Michael Jordan.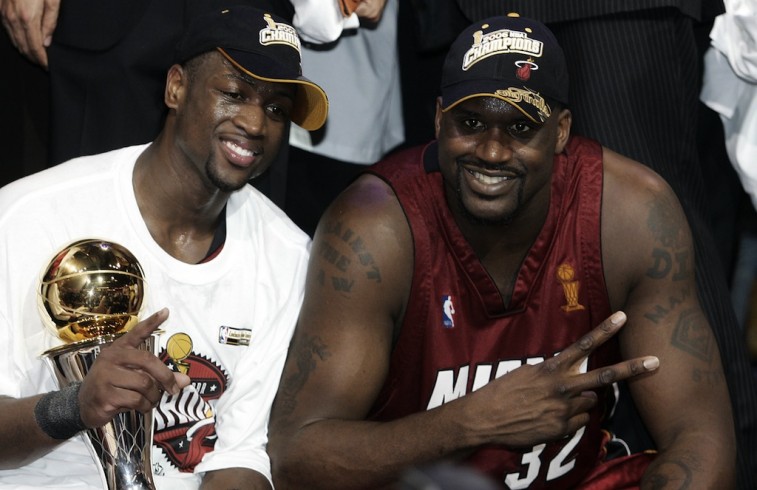 Although his tenure with the Lakers ended on rough terms, to say the least, O'Neal still had a couple more extremely productive seasons with the Miami Heat, helping them win a then-franchise record 59 regular season games and an Eastern Conference playoff run that fell just a game short of making it to the NBA Finals. The Heat broke through the next season, topping the Dallas Mavericks in the NBA Finals to win Shaq's fourth and final NBA championship. Despite his health becoming a larger issue in the latter portion of his career, he was still a reliable player earning an All-Star game appearance at the ripe age of 36 years old.
More than anything else, O'Neal will be remembered for being an absolute overpowering force during the prime of his career that averaged 23.7 points, 10.9 rebounds, and 2.3 blocks per game. These numbers don't do his dominance enough justice, as the second half of his career watered them down a little (and how could they not?), especially when you consider that  he averaged more than 20 points in and 10 rebounds in each of his first 13 years of his career. This includes averaging more than 11 boards and 26 points 10 times, and more than two blocks 12 times. He also set an NBA record by leading the league in field goal percentage on 10 occasions including five straight (tied for most all-time with Wilt Chamberlain), and also led the NBA in scoring twice, despite being present for rule changes that moved the ball from the post to the perimeter.
In all, he had four NBA titles, three NBA Finals MVPs, 15 NBA All-Star selections, three NBA All-Star Game MVPs, eight All-NBA First Team nominations, two All-NBA Second Team selections, four All-NBA Third Team nods, and three All-Defensive Second Team selections (whew!). He also finished seventh all-time in points scored, fifth in field goals, 13th in rebounds, and seventh in blocks. Additionally,  Shaq holds various playoff records — think most offensive rebounds, most free throws attempted, and a shared record for most blocks in a game — and is the only player in NBA history to both record at least 40 points and 17 rebounds in a playoff game seven or more times and score at least 30 points in all games in an NBA Finals series more than once.
All that and it doesn't even touch on what made Shaq Shaq, the larger than life NBA superstar who may be the game's most gregarious ambassador, the 7-foot-1, size 22-footed "last of the real centers" with a million nicknames and a hand-span that mystified kids and adults of all ages. O'Neal's impact goes far beyond the accolades and NBA records as he was a larger than life personality that matched his play on the court. He is without a doubt first-ballot Hall of Famer and deserves every honor that comes his way for what he done on the basketball court.