NBA: Why the Warriors Shouldn't Rush Back Stephen Curry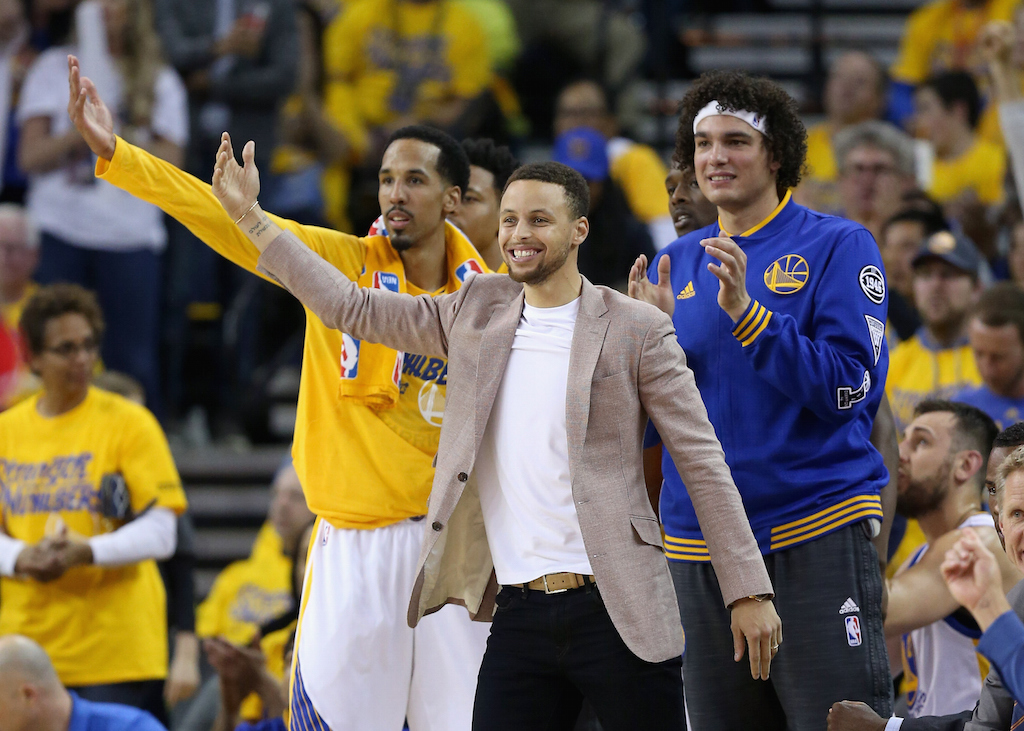 The Golden State Warriors may have entered the 2016 NBA playoffs with the best regular-season record in the history of the game, but we aren't quite ready to anoint them as the greatest team of all time. Not yet, anyways.
The only way for the Dubs to achieve that distinction — at least as far as we're concerned– would be to roll through the postseason and capture a second straight NBA crown. And as we've seen before, dominance in the regular season doesn't always guarantee a ticker tape parade. To make matters worse, the 73-9 Warriors, like many of their Western Conference brethren, were hit with something that no one could've seen coming: the injury bug.
So when reigning MVP Stephen Curry sprained his MCL in his right knee after slipping on a wet spot during Game 4 of Golden State's first-round series, there was certainly reason to be concerned. Especially with the way the Portland Trail Blazers were playing. And yet, two games into the Western Conference Semifinals, we've been reminded of something we so often forget: These Dubs are much more than just Curry.
Despite trailing by as many as 17 points in Game 2, the Warriors stormed back with a monster fourth quarter to pull off the 110-99 victory. Another game without their leading man, another victory for the defending champs. And now with the series shifting to Portland for the next two games, there's even more reason to be optimistic if you're Golden State.
While nothing has been decided yet, the team is holding out hope that Curry could be ready to return for Game 3 on Saturday — though it's unlikely. Considering how important Curry is to Golden State's success, it's obvious that the club would love to have him back on the floor as soon as possible. But make no mistake about it, this situation has to be handled with total caution. Which is why just because the Chef might be ready to play in Game 3 doesn't necessarily mean he should play in Game 3.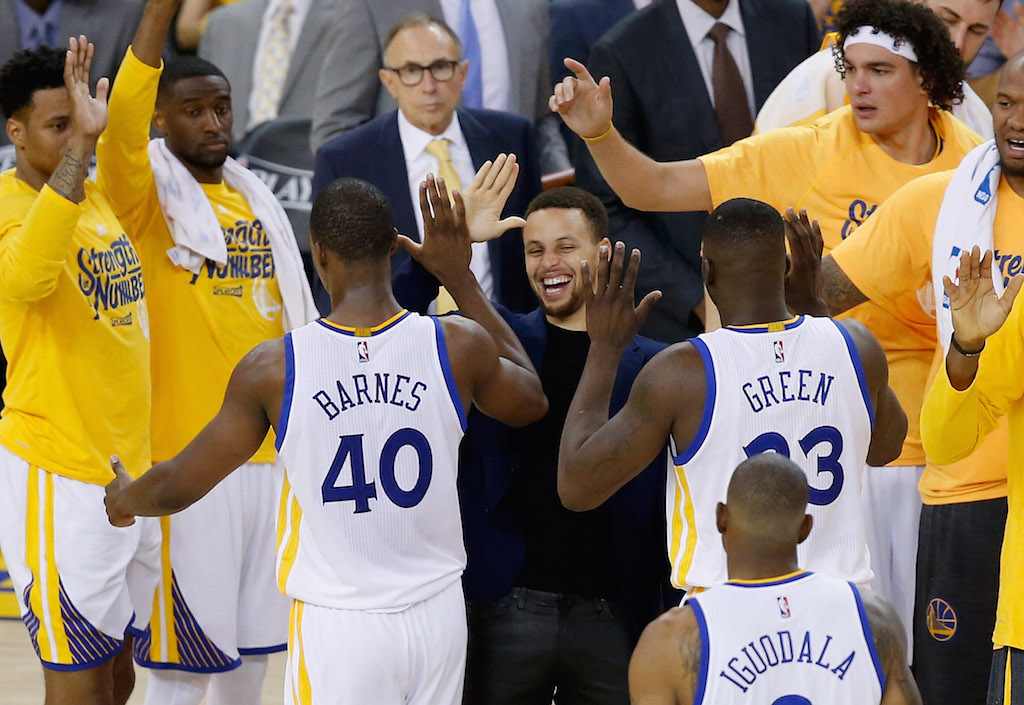 Through the first two games of the conference semifinals, we've witnessed the Warriors continue to find ways to win without their best player on the floor. We've seen Splash Brother Klay Thompson turn into an even more lethal scorer, currently averaging 32 points per game and shooting 42.9% from three-point range, while all-around superstar Draymond Green has done nothing but light up the stat sheet — 20 PPG, 13.RPG, 9.0 APG, and 3.5 BPG — like a Christmas tree.
But most importantly, the Dubs hold a 2-0 lead in the series. And this lone fact should change everything. When you've managed to put together the sort of season the Warriors have, anything short of a championship will be considered a disappointment. That's a fact.
Currently, Golden State finds itself in a most fortunate situation. This club is not only in control of a winnable series, but its supporting cast is rising to the occasion. At the same time, it's providing arguably the best player in the game time to rest up and get healthy for what presumably should be a much harder road ahead. How often does that happen in pro sports? Hardly ever.
In the world of sports we often talk about how winning a championship requires a fair amount of "luck." The Warriors were unlucky when Curry went down with an injury. He's not exactly replaceable. Yet, miraculously, they find themselves in a situation where they can take the time to make sure he's 100% healthy while also empowering the rest of the squad and still winning ball games.
You don't get any "luckier" than that. It's hard to envision the Warriors winning a championship without Curry on the floor. Therefore, it's vital to get him back in the lineup. But there's one thing more important than getting him back: keeping him back. Golden State has the perfect opportunity to do just that. There's no need to rush.
Statistics courtesy of Basketball-Reference.com, ESPN.com, and NBA.com.