NBA: Why the Warriors Shouldn't Worry About Stephen Curry's Injury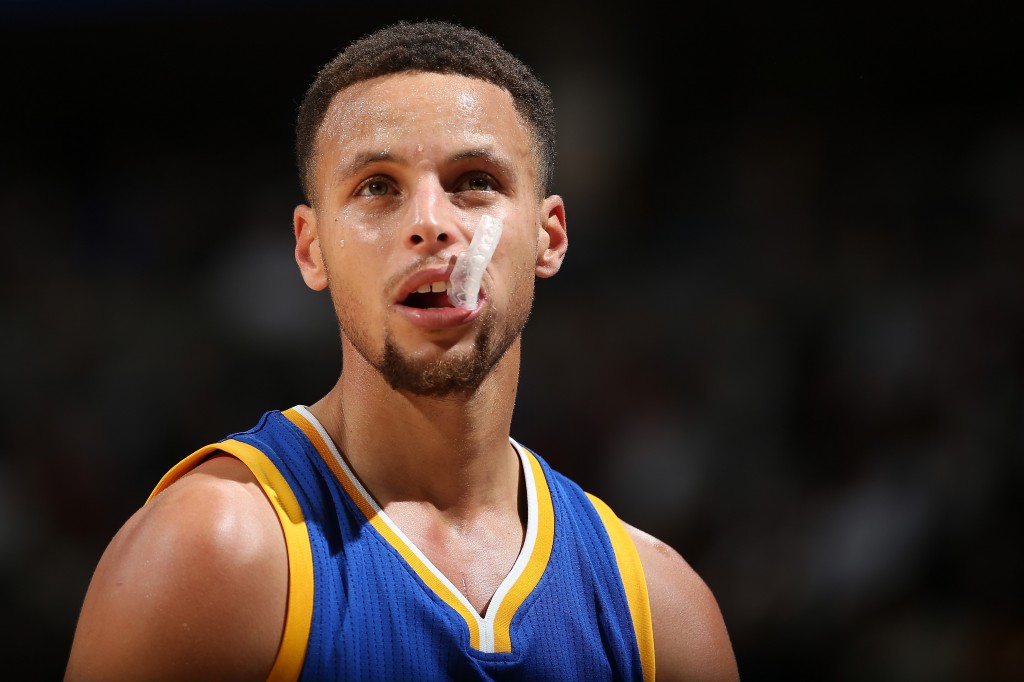 The Golden State Warriors blew past the Los Angeles Lakers 109-88 to notch a 33-2 record, the best start to a season in NBA history through the first 35 games. It wasn't all gravy for the defending champions, however, as point guard Stephen Curry appeared to reinjure his left shin. It was a setback that he originally suffered against the Sacramento Kings on December 28, forcing him to sit out the next two games. Curry made his return against the Denver Nuggets but re-aggravated the injury when Nuggets guard Jameer Nelson hit the bruise on his shin, forcing Curry to exit the game in the second quarter.
No. 30 returned to the lineup against the Charlotte Hornets despite not participating in the team shoot-around earlier in the day. Curry hit his shin for a third time in the third quarter of Tuesday's tilt at the Staples Center after banging his left leg into Lakers' center Roy Hibbert on a drive to the basket. He immediately began to walk with a noticeable limp that forced the Warriors to call a timeout. Team trainers allowed the 27-year-old to remain in the game and finish out the period, before sitting him out for the entire fourth quarter, with the game well in hand.
Following the win, Curry voiced his frustration over the injury, stating that it's something he can play through and doesn't expect it to be a long-term issue moving forward. "It's just frustrating and annoying and any other adjective you want to throw in there," Curry said after the Warriors beat the Lakers, according to ESPN.com. "Long-term, it's not something that I'll have to worry about. It's just playing through an injury that's there. It doesn't get worse if I play on it, unless I get kicked, and that's happened three times since I did it, so hopefully it won't keep happening again."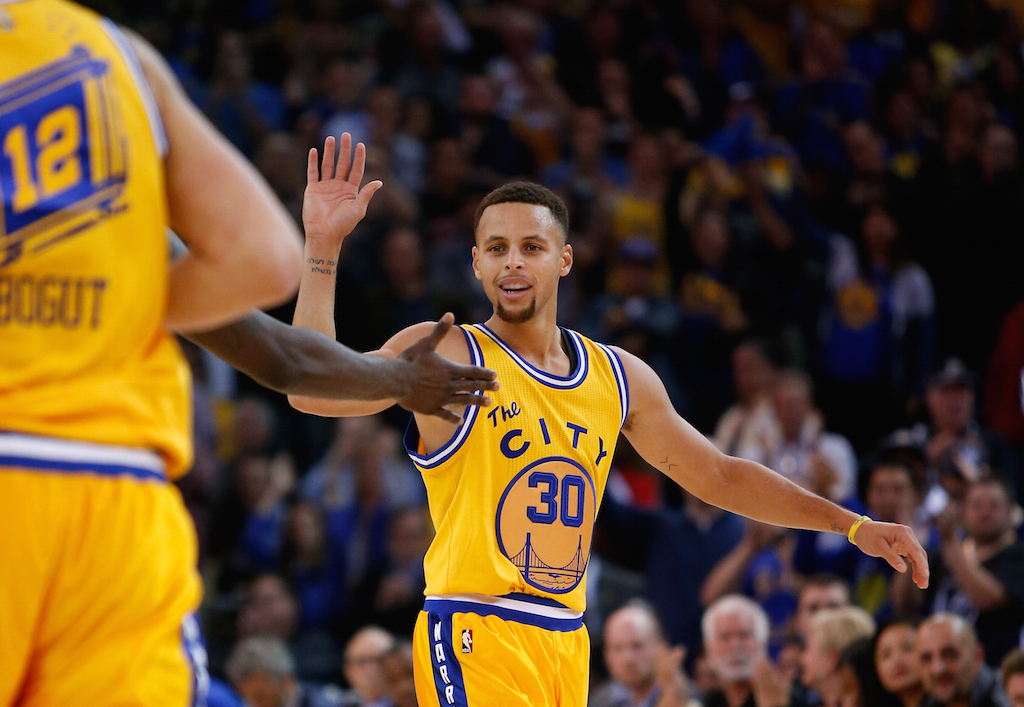 Interim head coach Luke Walton didn't voice any concerns over the injury either, adding that he sees a bit of Kobe Bryant's toughness in his All-Star point guard, who strongly desires to play through the minor ailment. "He just got kicked in that same spot again and it kind of stunned him a little bit," Warriors interim head coach Luke Walton said, according to Sportsoutwest.com. "He wanted to stay in the game for a bit and the trainers said he could, so we let him run it out."
So, what should be made of this injury? Could it linger and snowball into something larger, given his history with leg injuries? At this point, we don't think so. For now, it's nothing more than a shin bruise that keeps getting touched, which only lengthens the time it will take for it to completely heal. This may require Curry to sit out a game or two in the coming weeks, but beyond that it's nothing for the Warriors to worry about.
Given that he's the head of the snake for the Warriors, there will be some concern, but it won't keep him off the court for any lengthy period of time. The injury hasn't prevented him from playing at an elite level as he posted 30 points against the Hornets in his game back, which gives him a league-leading 14th 30-point game this season. He also had a solid performance against the Lakers, scoring 17 points with six assists and three steals, which could have involved higher numbers had the game not been a blowout entering the fourth quarter.
This injury shouldn't have any effect on what has been another MVP-caliber season as he leads the league in scoring at 29.3 points per game while ranking sixth in three-point percentage (44.5), has a league-high seven 40-point outings, and is on pace to completely shatter the single-season three-pointers record he set last year. Ultimately, the fact that Curry isn't too concerned about the injury shouldn't worry the Warriors and their fan base.
Statistics courtesy of ESPN.com and NBA.com.
Want more great content like this? Sign up here to receive the best of Cheat Sheet delivered daily. No spam; just tailored content straight to your inbox.