NBA: Will 2017 All-Star Game Be Moved From Charlotte?
The Charlotte Hornets are in a bit of a pickle. At this moment in time, they find themselves down 2-0 in their first-round matchup against the Miami Heat. And while the East's No. 6 seed is not dead yet, especially since the next two games will be played at Time Warner Cable Arena (where the Hornets went 30-11 on the season), a change in scenery may not be enough to overcome a Heat squad that look like serious contenders in these playoffs.
Of course, in reality, this is nothing more than a short-term problem — one that can be averted if the Hornets start playing better basketball. This is something the team has the actual power to control. Unfortunately, what's out of the Hornets' control is whether or not the city of Charlotte gets to remain the host of the 2017 NBA All-Star Game. .
On Thursday, at the Associated Press Sports Editors' commissioner meetings, NBA commissioner Adam Silver stated that the All-Star Game could be moved if North Carolina's controversial LGBT law isn't changed. Said Silver at the ASPE event: "We've been, I think, crystal clear a change in the law is necessary for us to play in the kind of environment that we think is appropriate for a celebratory NBA event."
Any way you slice it, the commissioner is right. And as he would later point out, this situation is much bigger than just a single game.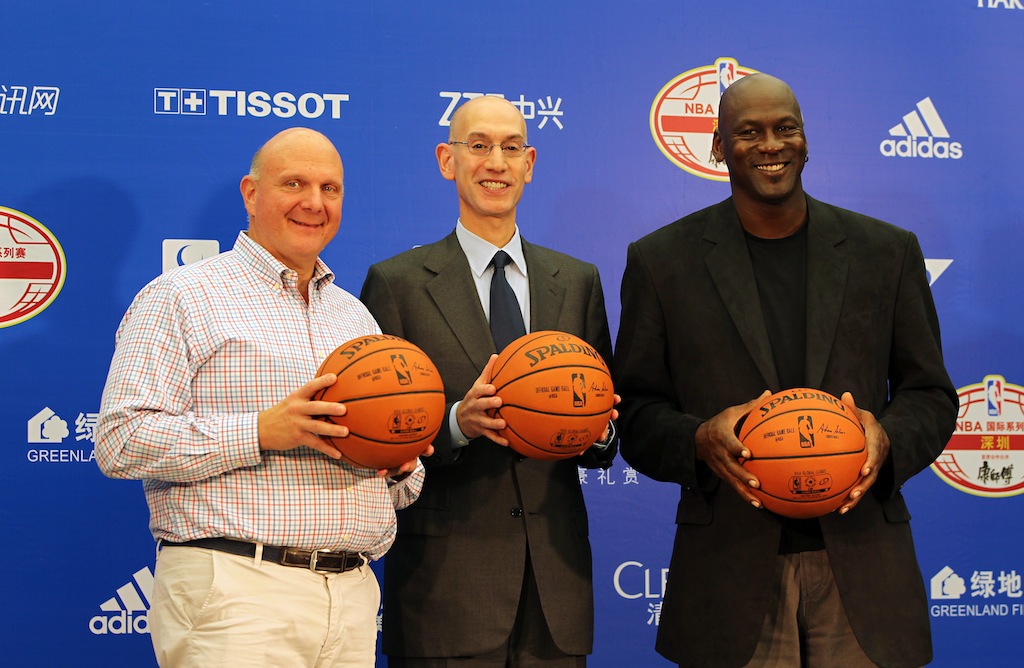 As you can probably imagine, Silver has taken a fair amount of heat for not having already moved the All-Star Game. But the way he sees it, given the fact that the Hornets are set to host upcoming postseason games, making that sort of decision would be "problematic." Something he tried to address while speaking on ESPN's Mike & Mike on Thursday.
"I'm really not seeing the distinction, which is why this is a much bigger issue," said Silver. "I'm only saying that whatever we do, we have to keep an eye on the fact that we have one of our 30 franchises operating in that state. We have a much bigger issue in North Carolina than the All-Star Game: It's the ongoing operation of our team.
"That's why what's most important to this league that there be a change in law. It would be easy to make a statement but I can't cut-and-run here? I'm leaving my team there."
For those who don't know, the law that Silver's referring to is House Bill 2. Signed into law last month by North Carolina Governor Pat McCrory, this is a "bill that prevents local municipalities from passing anti-discrimination protection for the LGBT community. It also requires transgender individuals to use the public restroom corresponding to the gender on their birth certificate."
The league has yet to offer the state an ultimatum. In fact, Silver believes it will eventually do the right thing. After all, per the Charlotte Observer, the event has the potential to bring $100 million into the city. And as a Duke graduate, the commissioner is clearly a fan of North Carolina. Yet, make no mistake about it, as Silver has shown in the past, he has zero tolerance for intolerance. For now, the 2017 NBA All-Star Game will be held in Charlotte. But that's hardly written in stone. Your move, North Carolina.
Information courtesy of ESPN.go.com. and the Charlotte Observer.