NBA: Will Bulls Fans Turn Against Derrick Rose?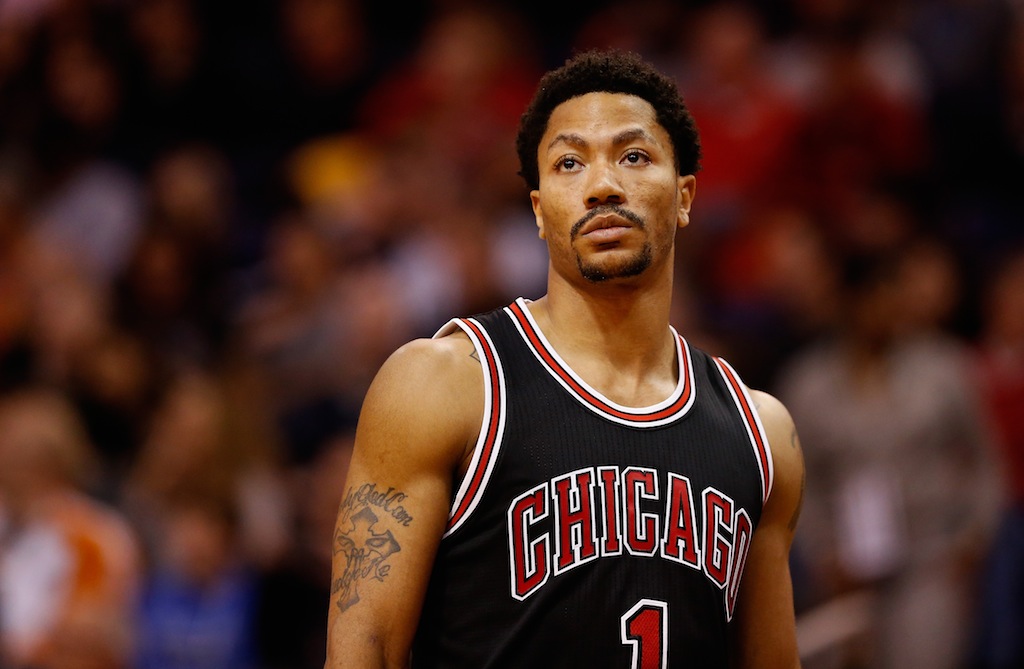 The relationship between Derrick Rose and Chicago Bulls fans has always been one of of a romantic entanglement. The bond between the two started with a high much like puppy love — fans were ecstatic to have a young, talented player who could potentially grow into a difference maker, and Rose was the No. 1 draft pick playing in front of his hometown fans.
There were some great times (like Rose winning the 2011 NBA MVP award), and there were some bad times (like the multiple knee injuries). Things just haven't been the same, lately. Fans have been complaining that Rose can't stay on the court, and when he finally did play more than half a season last year he had performance issues.
And now, with Rose sustaining yet another injury — this time a broken bone in his face after catching an elbow from a teammate on the first day of training camp — and not looking like he'll be ready for the start of the season, things have grown a bit stale. Rose has even begun to talk about leaving when he's a free agent.
This relationship has hit the turning point, Bulls fans. Like when many relationships go sour, you know it's only a matter of time before a split happens. But, for one reason or another, the break up doesn't happen until a while down the road. That's where Rose and Bulls fans are, at this point. With Rose still under contract with the team until the end of the 2016-17 season, fans will need to put on their happy face in public for the next two seasons.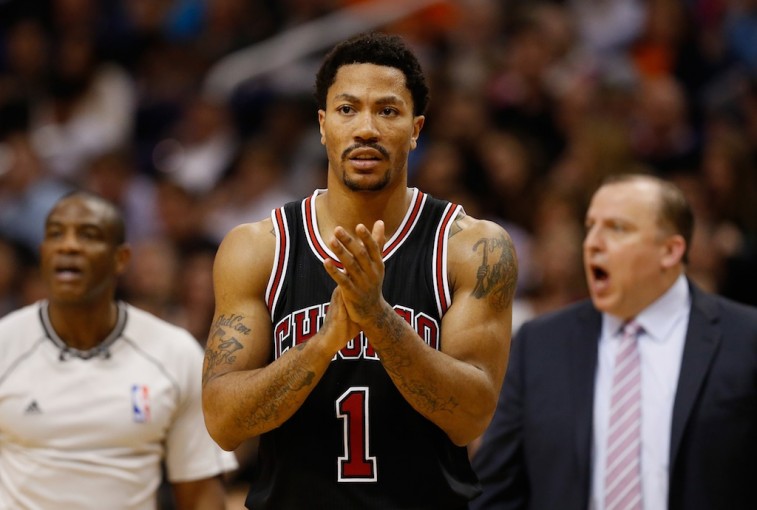 And so it is that Bulls fans will root for Rose; they'll hope he doesn't get hurt, and many will defend his poor decisions. He'll say something completely self-serving, but they'll excuse it because he's not a good public speaker. He'll take bad shots that aren't within the flow of the offense, but they'll excuse it because he needs to be able to hit outside shots to get to the basket frequently. The relationship between fans and Rose will continue, but in its final, life-support stage.
Fans need to understand where this is going and embrace it. When Rose is a free agent, the Bulls are almost certain to let him leave. You see, they're just as frustrated with the drama as you are. They're the ones who have been paying him to sit on the bench, make head-scratching comments, and throw up brick after brick from outside the three-point line. Rose wants another maximum contract, and the Bulls have no interest in doing that.
In just two seasons, Bulls fans will be moving on with their new love, Jimmy Butler. Butler is still young and has remained relatively healthy. He had a breakout year last year, solidifying himself as the best player on the team and a respected leader. He got paid in the offseason, too, so you know he's going to stick around.
At the same time Rose will move on and play somewhere else, because they're will always be some team willing to pay top money for a star player who's seen his best days. And, yes, someday Rose will return to the United Center with his new team. That day might sting a little bit, but trust us: this is all for the best.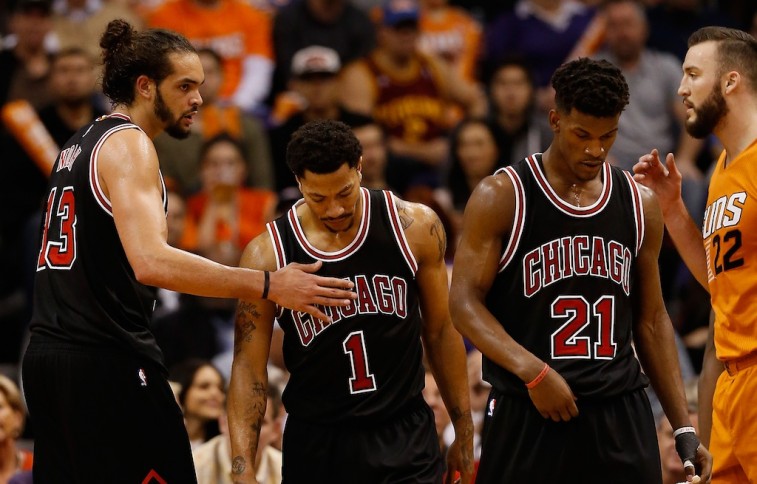 The goal is for the Chicago Bulls to win an NBA Championship, and while this team isn't good enough to do that, signing Rose to another big contract only pushes them further away from getting to that level. The cap space that would be taken away by that contract would restrict the Bulls from pursuing other free agents, resulting in pretty much this exact same team continuing on, year after year, being a "good but not great" basketball team.
Like any relationship that ends, there are regrets and sadness that accompany the good memories. Bulls fans and Rose will always have memories of the fantastic dunks, the 2010-11 season and playoffs, and memorable battles with the Miami Heat. But the ACL tear in the first game of the playoffs in April of 2012 will always burn Bulls fans to their core.
The Rose era has been an auspicious time in Chicago Bulls history, and it deserves to be remembered for what it was. But make no mistake, it'll be coming to an end. You need to start preparing yourselves now, Bulls fans.