NBA: Will Cam Reddish Have a Better Career Than Zion Williamson?
For 11 of the last 13 seasons, NBA.com has sat down with members of the incoming rookie class to take a survey on what these players think of their fellow rookies and the experience of entering the NBA. In 2019, first overall pick Zion Williamson was a hot topic of discussion.
The majority of the 42 players of the 2019 NBA rookie class that were surveyed picked a former Duke Blue Devil to have the best NBA career out of this class. But it wasn't first overall pick Zion Williamson or third overall pick R.J. Barrett; it was their teammate Cam Reddish.
19% of rookies polled pick Cam Reddish to have the best NBA career in this rookie class
Which rookie will have the best career?

Cam Reddish (19%)
Ja Morant (16%)
De'Andre Hunter (11%)
R.J. Barrett (5%)
Jaxson Hayes (5%)
Coby White (5%)
Zion Williamson (5%) pic.twitter.com/GtyHYTRtt9

— SportsCenter (@SportsCenter) August 19, 2019
At Duke, Cam Reddish was overshadowed by both of his high-profile teammates, averaging only 13.5 points per game while both Williamson and Barrett each averaged 22.6 points per game. Reddish's underwhelming freshman season at Duke saw the 19-year-old fall from being a potential third overall pick in the 2019 NBA Draft down to the Atlanta Hawks at No. 10.
Will Reddish get the last laugh? He has stated before that he feels he is a better fit for the NBA than he was for college, and his rookie class appears to agree with him. Williamson and Barrett each only received 5% of the vote on who would have the best NBA career; Cam Reddish led the way with 19% of the vote, edging out Ja Morant (16%) and his new Hawks teammate De'Andre Hunter (11%).
Zion Williamson received love in other sections of the poll
While this year's rookie class isn't sold on Zion Williamson having the best career out of the bunch, there was still plenty of respect to go around for the big man. The former Duke star received the highest number of votes to win Rookie of the Year this season at 35%, finishing ahead of Morant at 27% and of Barrett and Reddish at 5% each.
When asked who the most athletic rookie in the class was, Williamson won in a landslide. At 6'7", 285 pounds, Zion Williamson is one of the NBA's heaviest players. But his size and strength do not have an adverse effect on his speed and athleticism, which is why he was such a highly coveted prospect in the first place. The 19-year-old received 87% of the vote on this question.
That 87% is the highest percentage of votes in a single category ever recorded in the NBA rookie survey. The previous record was 79.4% of the 2009 NBA rookie survey selecting Stephen Curry as the best shooter in the class. That prediction turned out pretty well.
Other interesting poll results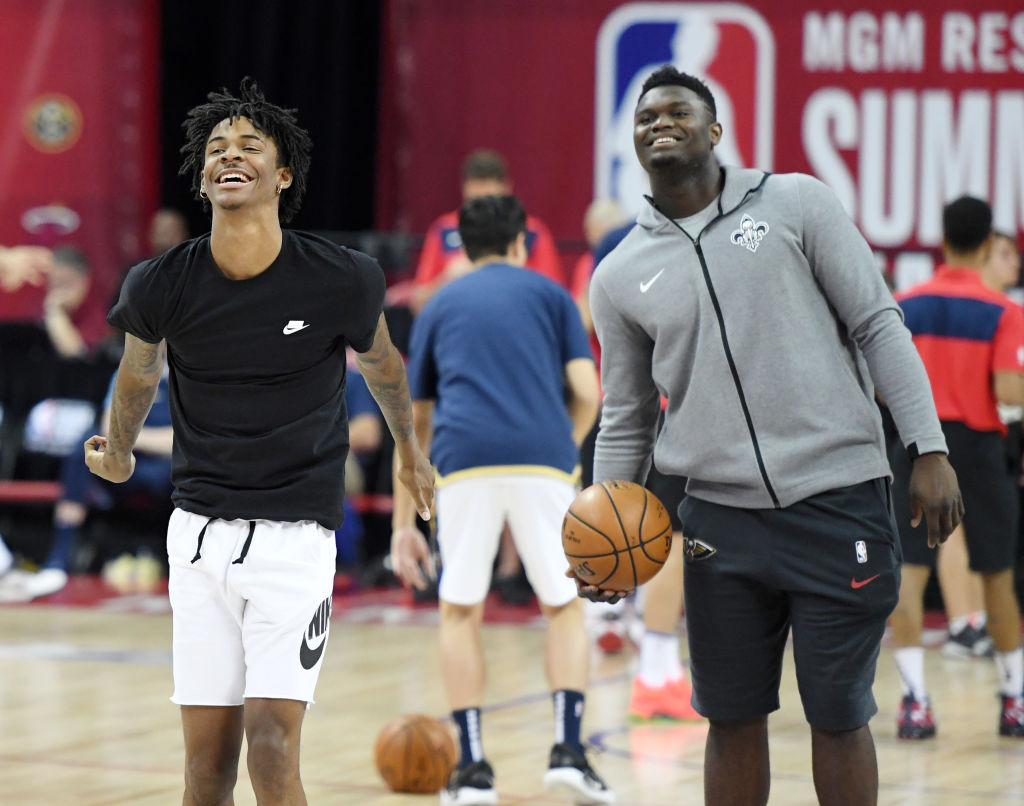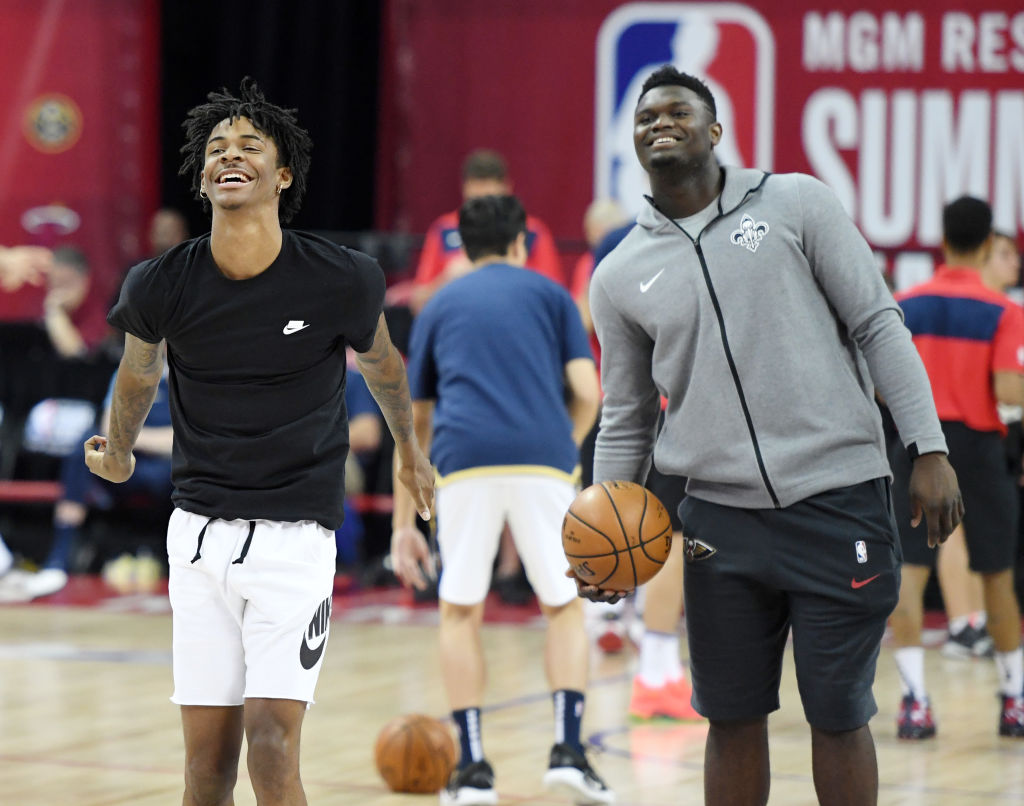 Bol Bol (selected 44th overall by the Denver Nuggets) and Kevin Porter Jr. (selected 30th overall by the Cleveland Cavaliers) each received 19% of the vote when the rookie class was asked who the biggest steal of this draft would turn out to be.
Tyler Herro was selected to be the class's best shooter with 33% of the vote (slightly edging out Kyle Guy at 29%), Ja Morant is projected to be the best playmaker with 40% of respondents selecting him in this category, and Matisse Thybulle won best defender with 37% choosing him.
On amusing observation about these three categories is that Cam Reddish didn't receive a single vote in any of them. If Reddish isn't on any of his fellow rookies' radars as the best shooter, passer, or defender in this draft, how is he going to be its best player?
Perhaps by being the most well-rounded across the board? Only time will tell how these rookies end up performing at the NBA level, but the survey is a fun bit of insight into the minds of these up-and-comers, who became the third straight rookie class to pick LeBron James as their favorite player.