NBA: Will George Karl Coach the Kings Next Season?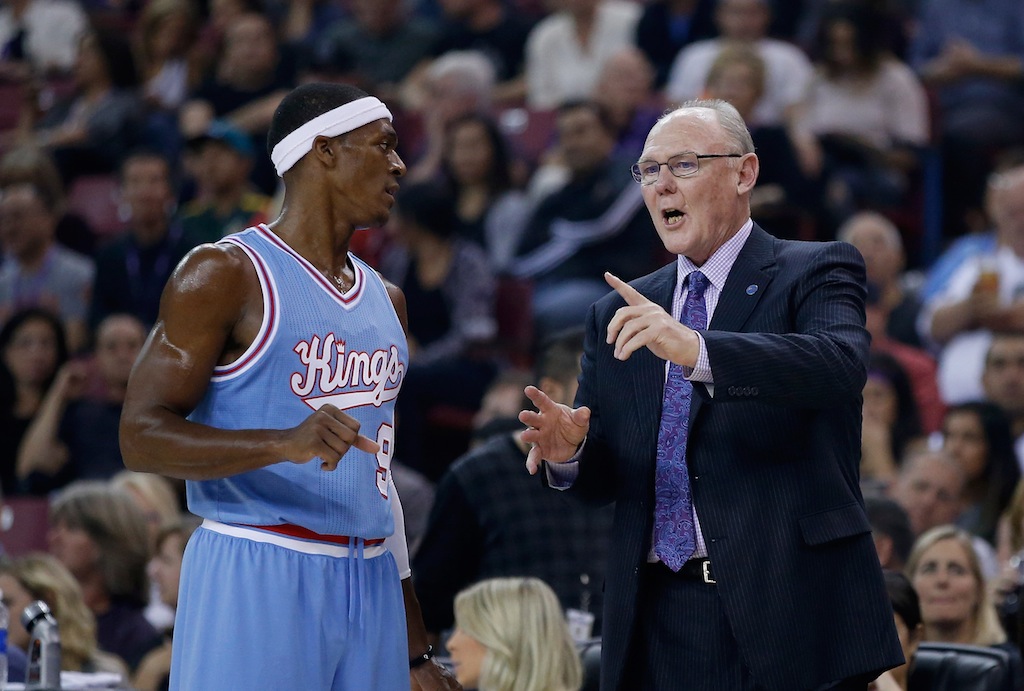 George Karl's sixth stop in his NBA coaching career — taking charge of the Sacramento Kings just over a year ago — has been nothing short of disastrous. There has been constant turmoil and conflict throughout his first full season with the team, and it's reflected on the floor. SacTown is currently sitting 7.5 games out of the eighth spot in the Western Conference with a 25-38 record, having lost nine out of their last 10 games.
The Kings have continued to underachieve with Karl at the helm, despite possessing a more than feasible roster team led by their core players, DeMarcus Cousins, Rajon Rondo, and Rudy Gay. The addition of Rondo in the offseason should have taken the team to the next level by giving them stability at the point guard position with elite-level talent who has a pass-first mentality.
In truth, the four-time All-Star has been phenomenal in his first campaign with the Kings, averaging a double-double with 11.9 points and a league-leading 11.9 assists along with 1.9 steals per game. Rondo has dished out 10 or more assists in 42 games this season, which extends his Sacramento-era single-season record. He has recorded 15 or more assists in 19 games this season, including tallying the six highest single-game assist totals in Kings' history with a pair of 20-assist performances. The 30-year-old has also tied a single-season franchise record with five triple-doubles this season.
Simultaneously, Cousins is also putting together an impressive campaign, averaging a career-high 27.4 points with 11.5 rebounds and 1.3 blocks per game helping earn a second straight All-Star Game selection. He has sixteen 30-point, 10-rebound double-doubles this season, which is the second-most in a season in the Sacramento era behind Chris Webber's 20 during the 2000-01 season.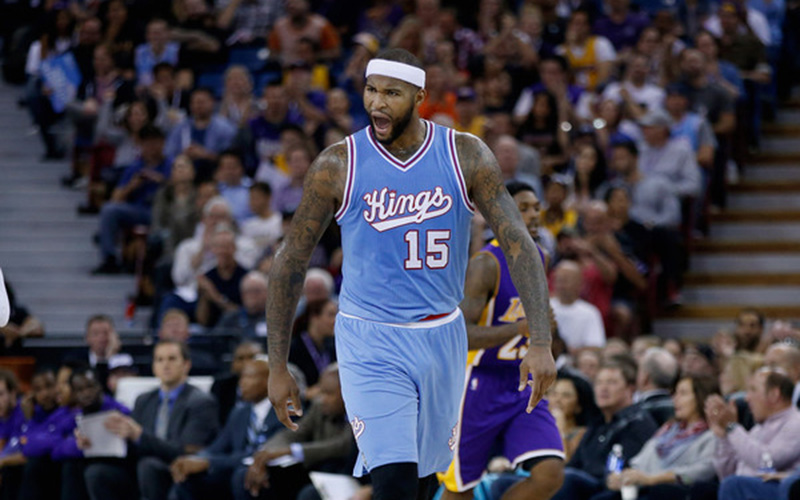 Obviously, though, the stellar individual performances of both Rondo and Cousins haven't equated to much overall team success. There are many ways to tackle this phenomenon, but it certainly makes us wonder whether or not Karl is still getting through to his team given the numerous incidents involving his players over the last few months.
The coach has butted heads with each of his star players, who have voiced open-ended criticism toward Karl through the media. It doesn't seem like a huge leap to conclude that the lack of a stable relationship between Karl and his best players contributes to the team's struggles and inconsistency.
Another damning piece of evidence: The Kings seriously contemplated firing Karl just prior to the All-Star break. That is not the sort of thing associated with a coach who is expected to be the long-term answer for a perpetually suffering franchise — something they certainly hoped he would be when he signed a four-year, $15 milion deal that extends through 2018 with $11.5 million guaranteed.
It appears that things are only getting worse as the season wears on, with Cousins getting hit with a one-game suspension for yelling at Karl during a timeout in last Friday's 120-111 loss the Cleveland Cavaliers. It's not a stretch to say that things are tense in every wing of the Sacramento front office.
At the end of the day, the players appear to have tuned out Karl. He's no longer getting through to his team, and it'll be extremely hard to win back that trust. If Karl has any hope of keeping his job, it will have to start with repairing his relationship with the face of the franchise in Cousins. Without that support in place, the Kings' season finale against the Houston Rockets will be the last game that Karl coaches for the Kings.