NBA: Will Kevin Garnett Return for Another Season?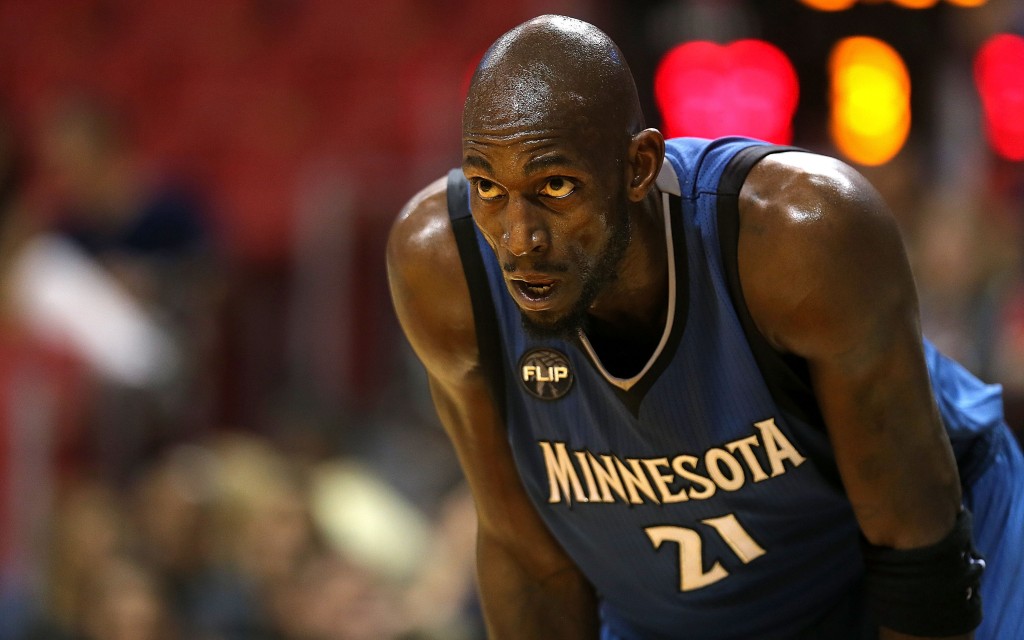 It's been two decades since Kevin Garnett decided to make the daring leap from high school straight to the NBA, putting together an illustrious career that will result in his induction into the Naismith Memorial Basketball Hall of Fame.
Garnett has earned numerous accolades throughout his career, including 15 All-Star Game appearances, an NBA MVP award in 2004, an NBA championship in 2008 with the Boston Celtics, an NBA Defensive Player of the Year award in 2008, four All-NBA First Team nods, three All-NBA Second Team selections, two All-NBA Third Team nod, nine All-Defensive First Team selections, and three NBA All-Defensive Second Team nods.
Although his overall numbers were watered down over the last three seasons due to his significant drop in production with the Brooklyn Nets and Minnesota Timberwolves, Garnett's career averages include a double-double of 17.8 points, 10.0 rebounds, and 1.4 blocks per game. He's the only player in NBA history to record at least at least 25,000 points, 10,000 rebounds, 5,000 assists, 1,500 steals, and 1,500 blocks.
Garnett is the only player in league history to average at least 20.0 points, 10.0 rebounds, and 5.0 assists per game for six straight seasons. He's also the only player in NBA history to average at least 20.0 points, 10.0 rebounds, and 4.0 assists per game for nine consecutive years. Along the way, he has become the all-time leading scorer in Timberwolves history, led the league in rebounding four times, and passed Hall of Famer Karl Malone as the all-time leader in defensive rebounds.
With all that in perspective, Garnett is now a shadow of the productive and dominant player he once was. His body no longer responds the way it used to, as he's played in progressively fewer games in each of the last three years, finishing with the lowest amount of games played in a single season in his entire career while averaging career lows of 3.2 points and 3.9 rebounds.
In fact, Garnett hasn't played since January 23 due to persistent issues with his knees. This brings into question his future and whether or not he will continue to play after this season. Garnett is currently signed through the 2016-17 season and will earn $8 million next season but it's still a mystery at this point if he will play another year or step away from the game.
"There's one person who knows his future, and that's him," interim head coach Sam Mitchell said, according to the Star Tribune. "You know how he is. He's just not going to tip his hand one way or the other. He has earned the right to do that." Garnett will have plenty of time to make a decision on this matter.
Since returning to the franchise at last year's trade deadline, the 39-year-old has relished the opportunity to mentor the team's young cast of players. This rings no clearer than his guidance of promising rookie Karl-Anthony Towns, who many assume will win the NBA Rookie of the Year award thanks to his record-breaking campaign. Towns continually praises the mentorship that he received from Garnett in his first season in the league — to the point where his father even declared that the future Hall of Famer "is the best thing that ever happened" to his son.
It's quite evident that Garnett enjoys the leadership role he has with the Timberwolves, a team led by an extremely talented, young core including Towns, Andrew Wiggins, and Zach LaVine. Wiggins is beginning to look like the next big star in the league as he continues to improve over his first two seasons, and LaVine has the potential to develop into a highly productive player on both ends of the floor.
This could be what brings Garnett back for at least one more season; he'd have more time to mentor his younger teammates and be a part of a team that may develop into something special. Father Time may have already caught up to him, but it wouldn't be surprising to see him give it one more go around.
Statistics courtesy of Basketball-Reference.com and ESPN.com.