NBA: Will Rajon Rondo Get a Lucrative Contract in Free Agency?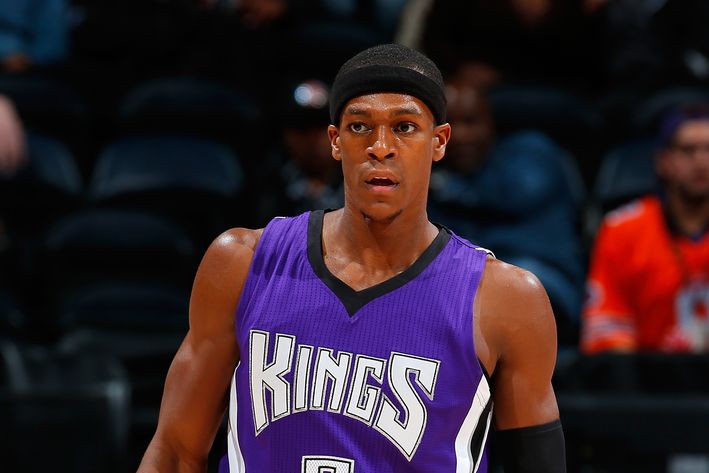 Heading into last offseason, many assumed that Rajon Rondo wouldn't attract much attention across the league due to his short, disastrous tenure with the Dallas Mavericks, who unceremoniously dismissed him from the team in the midst of their first-round playoff matchup against the Houston Rockets. Despite that poor situation, the 30-year-old quickly inked a one-year, $9.5 million deal with the Sacramento Kings just a few hours after the start of the free agency period.
The length of the deal clearly demonstrated that Rondo believed he could perform well enough to earn a huge deal the next offseason. This paid off in his first campaign with the Kings, as Rondo is currently averaging a double-double with 11.9 points along with leading the NBA in assists per game (11.9), which is 43 more assists than the player behind him, Oklahoma City Thunder All-Star point guard Russell Westbrook.
Rondo has dished out 10 or more assists in 44 games this season, which extends his Sacramento-era single-season record. He also notched 15 or more assists in 19 games, which is the most games with 15 or more assists by a Kings player since the 1983-84 season. This includes a streak of 14 straight games with at least 10 assists, tying Nate Archibald for the franchise mark. Rondo already has top-five single-game assist totals, including two 20-assist outings. With five triple-doubles in a single-season, he is tied with former All-Star forward Chris Webber for the franchise record.
Although Rondo didn't get his fifth All-Star Game selection, he has been playing like an elite point guard throughout the season, serving as an extremely reliable player for the Kings despite their now-traditional underachievement; they're heading toward their 10th consecutive year with a losing record and playoff miss. However, Rondo is in line to potentially earn a huge contract next offseason, especially with the NBA's much-heralded TV deal finally kicking in, which will raise to the league salary cap to at least $90 million for the 2016-17 season.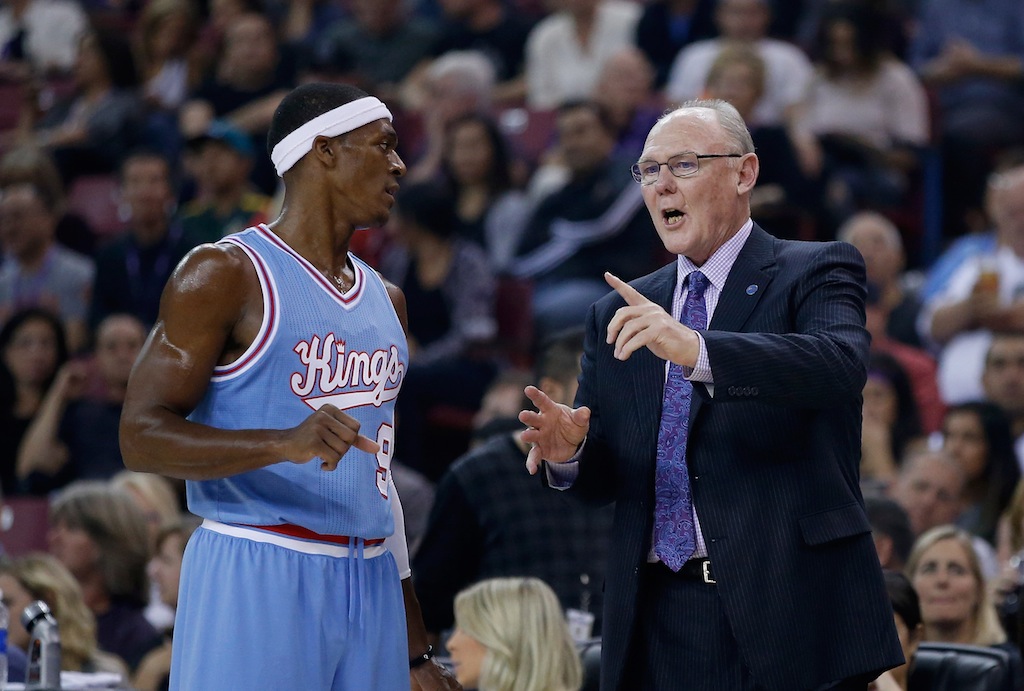 Alongside Mike Conley, Rondo will top the list for free-agent point guards. There will be several teams, such as the New York Knicks, Houston Rockets, and New Orlean Hornets, with a pressing need for a point guard and the salary cap space to sign him to a large contract. However, the question becomes whether teams will offer him that type of deal or avoid him due to his strong personality.
Rondo doesn't hide that he can be an extremely difficult player to coach, which could rub many teams the wrong way. This was clearly the case between he and Mavericks head coach Rick Carlisle in his brief stint with the team. This interpersonal issue may have been a big factor in Rondo not receiving much interest last offseason. If this is indeed the case, it hasn't exactly helped that he's had his fair share of verbal "wrestling" with Kings head coach George Karl this season.
Due to Rondo's high basketball IQ and court vision, he is still one of the premier talents in the league at point guard, but his strong, stubborn personality may make teams hesitant to offer him a large contract in free agency. He's also a ball-dominant player, which may make it hard for him to mesh with other players on the court, such as Carmelo Anthony or James Harden, who need the ball to be effective scorers. This could limit his options to a select few teams that he may not be interested in, despite the security of a long-term contract.
However, Rondo could ultimately choose to go a similar route to LeBron James, who signed a two-year contract with the Cleveland Cavaliers last offseason, which involved a player option for the second season that would allow him to enter free agency again the following season. Rondo's play alone puts him in the conversation to get a large offer, but it's hard to judge if any team will go that route when they consider all of his baggage.