NBA: Will the Losing 76ers Ever Win a Game?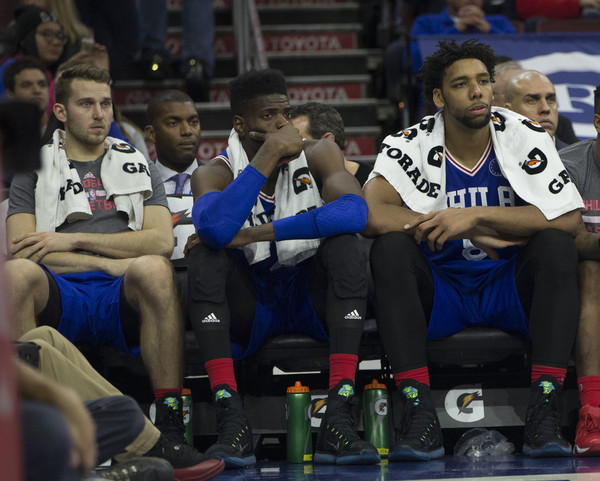 The Philadelphia 76ers have been the doormat of the NBA for the past two seasons, compiling a grand total of 37 wins over that stretch. In the process, Philadelphia has managed some high draft picks, picking up the likes of Nerlens Noel and Jahlil Okafor. With that young talent, you'd think that they'd begin to see some signs of improvement. Instead, things seem to only be getting worse in the City of Brotherly Love.
With a loss to the Dallas Mavericks on Monday night, the 76ers now own a record of 0-11. They haven't been tight losses either, with the team already suffering defeats of 15-plus points on five different occasions this season. They have a terrible offensive rating of only 94.8 points per 100 possessions and aren't any better defensively, giving up 108.6 points per 100 possessions (both statistics current before their 6-point loss to the Mavericks). So where's the beacon of hope for this 76ers team?
One year after flirting with NBA futility with an 0-17 start, Philadelphia could be in danger of making history once again, as the NBA record for losses to start a season is 18 (set by the 2009-10 New Jersey Nets). With that, when will the 76ers finally break the streak and win a game? Will it be before or after game 18? Let's take a look at their upcoming schedule to find out.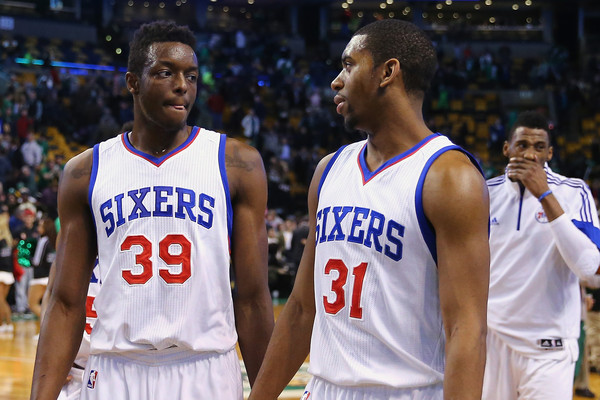 Seven games sit between Philadelphia and a record for losses to start a season. Think about all the teams that haven't lost 18 games over the course of an entire season in NBA history. Just last season, the NBA champions Golden State Warriors only lost 15 games in total. Yet, this is a record that is very much in the realm of reality for the 76ers, especially when you see what their next seven contests have in store for them.
After a tough home game against the Indiana Pacers this Wednesday, Philadelphia will hit the road for six straight games. It's not like those trips will be to play against so-called "easy" opponents either. Their best chance to win over the course of their road trip may be against the Charlotte Hornets, but that isn't even an easy matchup for the 76ers. Once they are done with the Hornets, Philly will go to Miami to play Dwyane Wade and the Heat, travel west to play a talented Minnesota Timberwolves team featuring Maple Jordan himself, Andrew Wiggins, and then go back east to play the Boston Celtics. To finish off their six-game stint away from home, the 76ers will head to Texas to play James Harden and the Houston Rockets before facing off against the Memphis Grizzlies.
The schedule couldn't be set up better for the 76ers to lose 18 games in a row to begin the season. While their home-court advantage is minimal at this point — with the worst attendance average in the league a season ago — playing on the road for so many games in a row could be another detriment to this young, inexperienced team. Their chances don't seem good in any of these games, so we're going to go ahead and say that Philadelphia has a strong chance of ending up with an 0-18 record (the '09 Nets could pop some very mediocre champagne).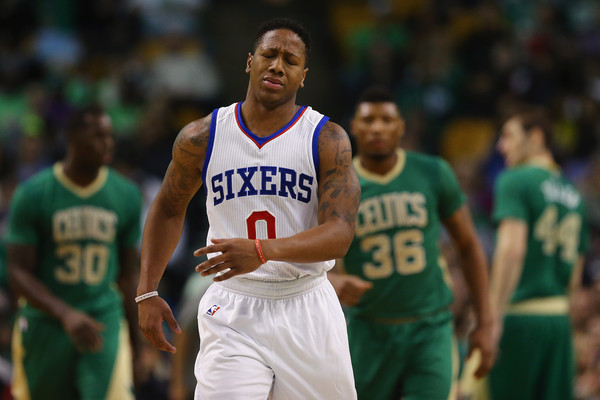 Once the 76ers come home from that long stint on the road, the Los Angeles Lakers will come to town on December 1, presenting the 76ers with their best chance to win a game — maybe of the entire season. No team can challenge the awful state that Philadelphia basketball is in, but the Lakers might come close. They are only 2-8 on the season and appear to have no sign of turning things around (aside from a Kobe Bryant miracle). They might rename this game the "battle for futility," but it could actually be an entertaining matchup of two evenly matched teams. If the 76ers are ever going to win a game, this is the one they will get.
Still, even in that contest against the Lakers, things aren't completely favorable for Philadelphia. This is simply a team devoid of talent and experience, two things you need to have any type of success in the NBA. They've lost the respect (and interest for that matter) of their fans because of their woes in recent seasons, which only further inhibits their progress as a team. It's a tough and unfortunate sight to witness and you have to wonder if and when things will get better for the long-tenured franchise.
For this season though, the 76ers will win a game at some point. It might not come until December and it might come after a brutal mark has already been set. Even the worst teams win at least a few over the course of an 82-game season. Plus, you have to remember there are some nice pieces on this team with Noel and Okafor, two young guys hungry to find success in the league. In all likelihood, however, Philadelphia could be in danger of challenging for the worst overall season record in NBA history, which was set by none other than the 1972-73 76ers with 73 losses.
All statistics courtesy of ESPN.com and Basketball-Reference.com.
Want more great content like this? Sign up here to receive the best of Cheat Sheet delivered daily. No spam; just tailored content straight to your inbox.