NBA: Will This Be the Best 3-Point Shooting Contest Ever?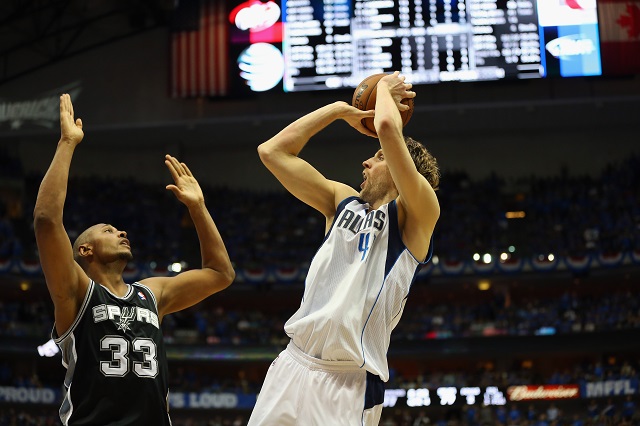 There's a lot going on during the NBA All-Star Weekend. Besides the fact that it's a great way for fans to interact with the players, it consists of a number of entertaining contests. The Sprite Slam Dunk Contest is considered the centerpiece of these showcases, but one of the most exciting events of the entire weekend has to be the Foot Locker Three-Point Contest — and this year's shootout could be the best one we've seen in years.
The participants in this year's contest have been reported, and it's an A-list cast of outside shooters. Headlined by the "Splash Brothers" of Golden State, Stephen Curry and Klay Thompson, the event will also feature J.J. Redick, Wesley Matthews, and Kyle Korver. It's honestly anyone's ballgame.
Let's see how these deadly shooters stack up against one another. All statistics are courtesy of Basketball-Reference.com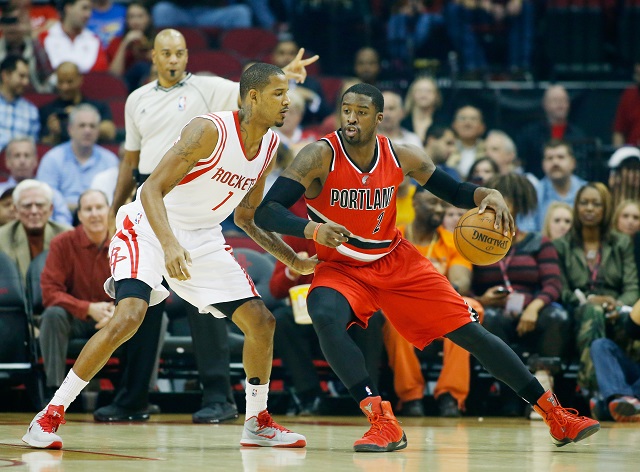 1. Wesley Matthews, shooting guard, Portland Trail Blazers
2014 Stats: 16.5 PPG, 39.8 3P%
Wesley Matthews is one of the members of the Portland Trail Blazers who often times gets overlooked. But, this fifth-year player out of Marquette has become a vital member of this talented bunch. His main contribution comes from his ability to knock down the long-ball. At this moment in time, Wesley leads the NBA in made three-point shots, with 138. He's most certainly capable of challenging for this title.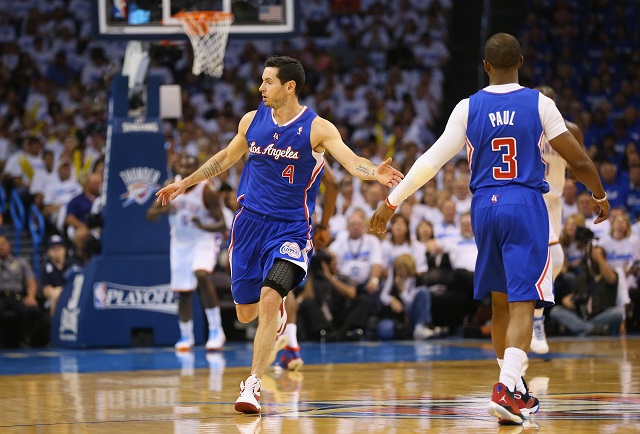 2. J.J. Redick, shooting guard, Los Angeles Clippers
2014 Stats: 14.9 PPG, 44.1 3P%
J.J. Redick has found a great home with the Los Angeles Clippers, and made himself a very useful player in their rotation. Not only does he give them a little less than 30 minutes of quality time per-game, but he is as lethal as they come from beyond the three-point arc. If you're looking for someone to knock down a big three, look no further than J.J. Redick. It what he's always done. His collegiate record at Duke can attest to that.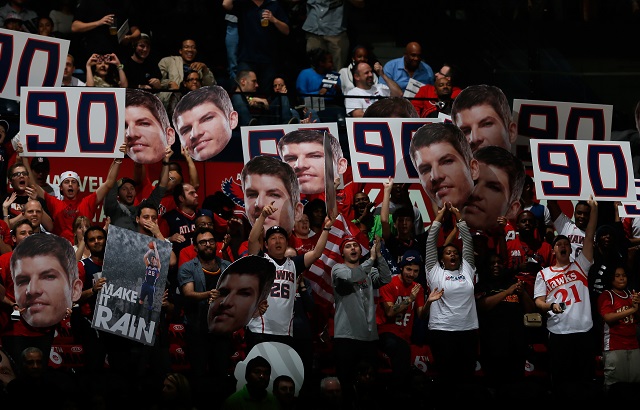 3. Kyle Korver, shooting guard, Atlanta Hawks
2014 Stats: 12.9 PPG, 53.1 3P%
It's safe to say that they love Kyle Korver in Atlanta. He is hands-down one of the best shooters in the NBA. His shot is a thing of beauty, and when he's knocking them down, it's going to be a long night for the opposing team. This season he is shooting above 50% from behind the three-point line, and that consistency is a major reason why the Atlanta Hawks are sitting in first-place in the Southeast Division. Korver is a sniper from the outside, and he most certainly can "make it rain."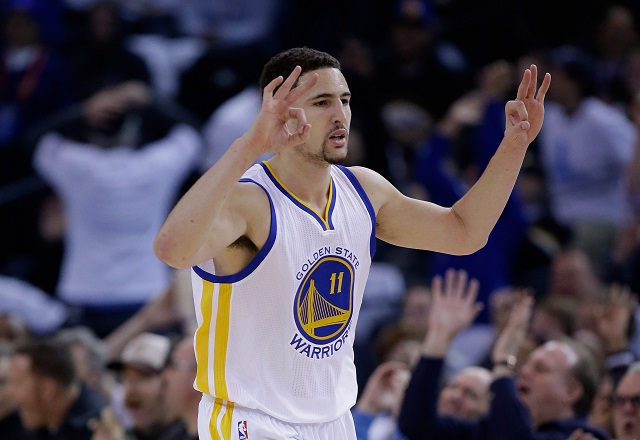 4. Klay Thompson, shooting guard, Golden State Warriors
2014 Stats: 22.8 PPG, 45.8 3P%
There is no player in the NBA with a hotter hand right now than Klay Thompson. This is a career-season for the third-year star out of Washington State. He has improved in all of the major offensive categories, and he's a deadly-accurate shooter. He has no fear out on the basketball court, and has pretty much been give the green light to shoot if he's open. Thompson is one-half of the dynamic "Splash Brothers," and you can expect him to put on a show.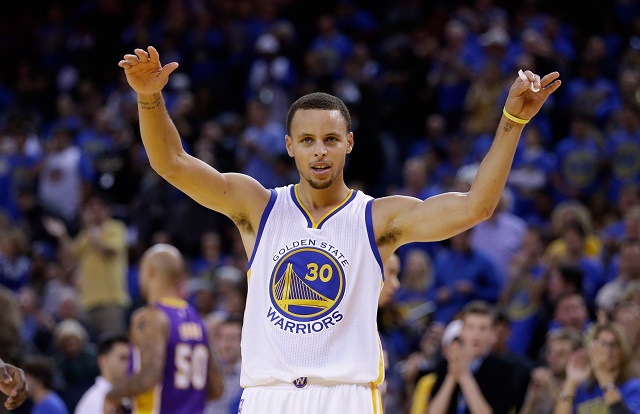 5. Stephen Curry, point guard, Golden State Warriors
2014 Stats: 22.8 PPG, 39.6 3P%
Stephen Curry is the best shooter in the NBA. His release is quick, his shot is pure, and his range is limitless. When he takes a shot, it's like witnessing a piece of art take form. This Golden State Warrior's technique is that perfect. He also happens to be among the most entertaining players in the entire NBA. And, if he catches fire from the outside, just go home. It's over. If Steph Curry is on his game during this contest, it's going to be a long night for the other participants.