NBA: Here's why You Won't see any Teams Make Outrageous Trades in Order to Draft Zion Williamson
The New Orleans Pelicans surprised everyone by winning the 2019 NBA draft lottery and securing the chance to draft Duke's Zion Williamson. Experts believe Williamson is a shoo-in to be the league's next superstar. Because of that, there are many teams who are likely to try to give the Pelicans Godfather-type offers with hopes that they can scoop up Williamson with a draft-day trade. There are, however, provisions in place that may prevent teams from being able to offer too much for the forward.

What Is the Stepien Rule?
Named for former Cleveland Cavaliers owner Ted Stepien, the Stepien Rule bars teams from trading back-to-back first-round picks in future drafts. Stepien inspired the rule during the 1980s after the Cavaliers traded away five consecutive picks from 1982 to 1985. One of those picks eventually became Hall of Famer James Worthy.

Nearly every team in the NBA covets Zion Williamson, but the Stepien Rule prevents, say, the hopeless Chicago Bulls, from trading away their next 10 first-round picks to move up to No. 1. It effectively restricts teams from trading away their future prospects for one draft pick. As we have seen, some of the most lopsided trades in NBA history involved teams sending away multiple draft picks, which often harmed them in the long run.

Stepien was the owner in Cleveland for only three years, but he was notorious for running an incompetent organization. Because of that, his name on this rule helps cement that legacy for future generations, and is in many ways the reason that he's still remembered to this day. It is a reminder of what can happen if ownership plays too loose with a team's future.

Why does it need to exist?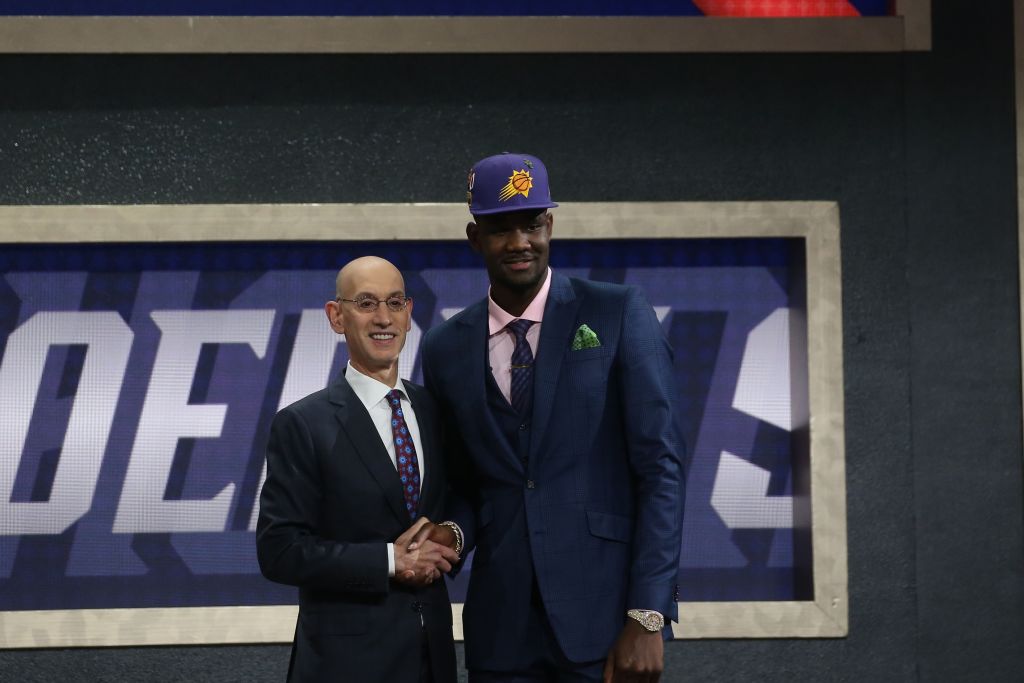 The Stepien Rule exists for a variety of reasons. While some may argue that it is not the league's place to save teams from themselves, it is a customer-driven league that needs support from all 30 host cities to properly function. If a team makes no attempt to build via the draft and doesn't spend the money that is needed to attract free agents, fans are not going to want to shell out money for tickets. In the end, that hurts the bottom line for every franchise.

The draft is a vital way for teams to build their rosters, and without it, it is hard for a team to build anything successful. It offers a handful of cost-controlled players every year for teams who are not likely to attract big-name free agents. Without it, teams in less-desirable markets may have a hard time convincing players to come on over in free agency.

Furthermore, without a rule like this, teams could theoretically offer an almost unlimited amount of picks for a player or pick and set themselves back years. A team like the Sacramento Kings could offer the next five years worth of picks for Zion, and if Williamson did not work out in the NBA, the team would then be out of luck for a half-decade without any first-round picks.

How might this affect the Pelicans and Zion?
With Anthony Davis' future in doubt already, the Pelicans are unlikely to move the pick without a truly revolutionary deal. The Stepien Rule allows for them to trade the pick if they want to while also ensuring that the Pelicans can't ask a team to gamble away their future and that another team can't keep adding on picks until the Pelicans accept the offer.

A team can still trade in consecutive drafts, they just can't do it for future drafts. This means that a team like Atlanta, who traded Luka Doncic to the Mavericks in an agreement which brought Trae Young over to the Hawks, could trade again this year. That is an important distinction because it still allows for teams to operate in the moment regardless of past moves.

Had the Pelicans theoretically been allowed to give the Kings their 2018 and 2019 first-round picks during their blockbuster DeMarcus Cousins trade, their in-the-moment gamble could have hurt them for years to come. They would have missed out on the chance to take a generational player (Zion Williamson) and the player who was acquired in that move (Cousins). Safeguards like this are vital, and without them, teams may never be able to move forward.