NBA: The 5 Worst Free Agent Contracts for 2016
A fairly recent collective bargaining agreement and $24 billion TV deal have worked in tandem to explode the salary cap from $70 million to $94 million for the 2016–17 season. Of this amount, teams must spend 90% of the cap, or $85 million, at minimum. For 2017–2018, the salary cap will likely take another step up toward $110 million.
Predictably, these ongoing developments have triggered a free-agent feeding frenzy with role players set to earn more money in one year than more people may see in their lifetimes.
On July 4, Kevin Durant announced that he would sign with the Golden State Warriors, setting off another round of fireworks in the sporting world. Apparently, all other NBA teams had to play for second place. Against this backdrop, these are the five worst free agent contracts, with billionaire NBA owners now seemingly happy to throw money on the ground and set it on fire.
5. Bismack Biyombo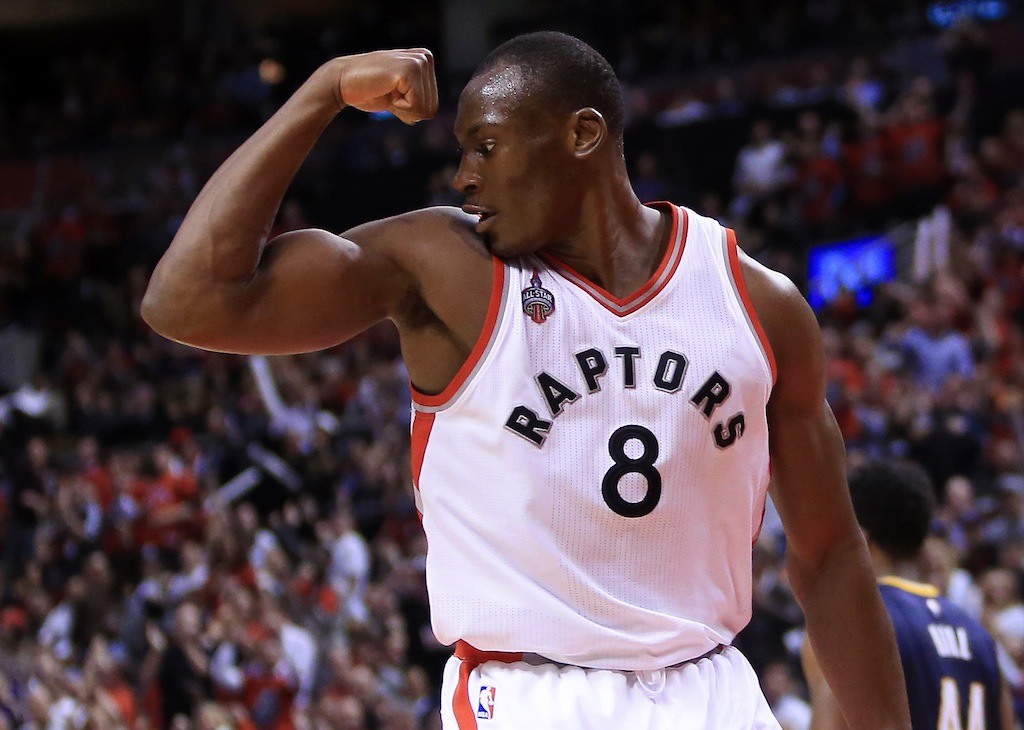 Bismack Biyombo earned himself tens of millions of dollars through a two-game playoff stretch when he dominated the paint for 40 rebounds and seven blocks against Cleveland in the 2016 Eastern Conference Finals. He stepped into the starting lineup after Toronto shut down Jonas Valanciunas for the postseason with an ankle injury. In his wake, Biyombo flashed examples of raw athleticism, in closing out upon drives to the paint, recovering, boxing out, and controlling the glass.
Biyombo, however, was a complete unknown to all but the most fervent of basketball diehards prior to the 2016 ECF. In 2011, he went seventh overall to the Sacramento Kings, before being promptly dealt to Charlotte and backing up Al Jefferson for four years. In all, Biyombo has put up a mere five points, seven rebounds, and two blocks per game as a career backup; he earned $3 million in salary for 2015–16. Still, the Orlando Magic went on to sign him to a four-year, $72 million contract.
This move comes off as even more curious, given the fact that the Magic orchestrated a draft day trade to ship Victor Oladipo off to Oklahoma City in exchange for Serge Ibaka (who also hails from the Congo) with big men Aaron Gordon and Nikola Vucevic already on the roster. Biyombo may be described as a poor man's Ibaka, at best. If anything, there will be a logjam at the four and five in Orlando — the very same time that pace-and-space small ball is all the rage in the NBA.
4. Chandler Parsons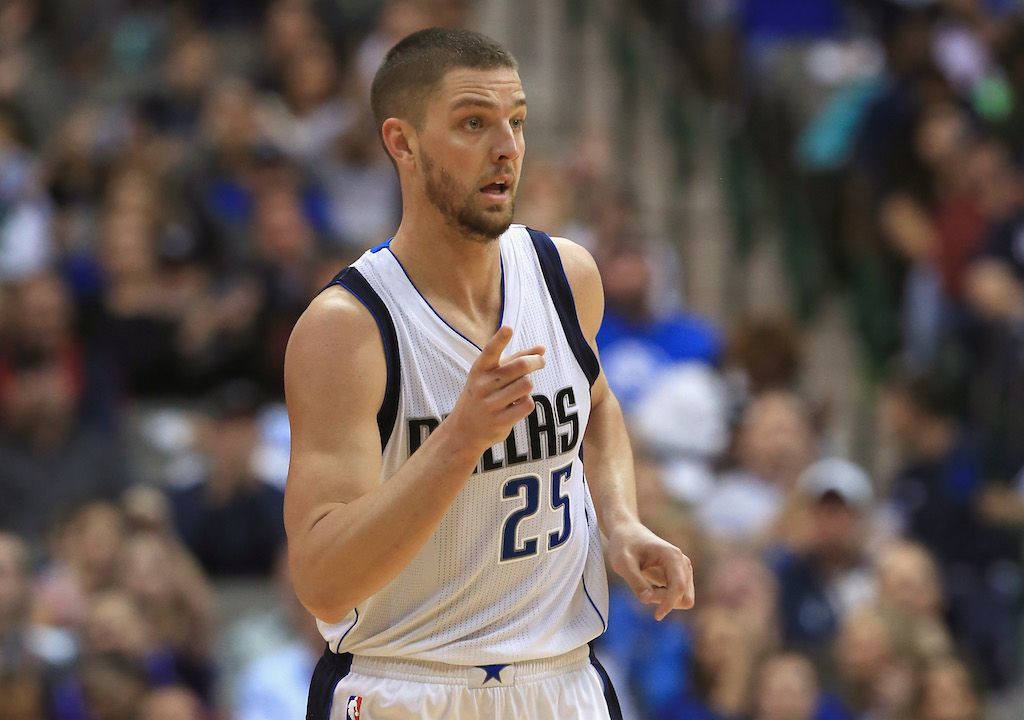 Chandler Parsons is arguably the most overrated player in the NBA. Last year, he emerged as the unlikely lead recruiter for the Dallas Mavericks in the DeAndre Jordan sweepstakes. At the time, Parsons pitched himself as a versatile point forward, who could run the offense, create for teammates, and step out beyond the arc to knock down clutch shots. Jordan, however, was not impressed, and backed out of the deal at the 11th hour.
For his part, Parsons has put up 15 points, five rebounds, and three assists per game through two injury-plagued seasons in Dallas. The 27-year-old has already undergone two separate surgical procedures to repair damage in his right knee. He recently went back under the knife last March, which ended his season and kept him out of the playoffs.
Still, an irrationally confident Parsons demanded maximum money. Mark Cuban and the Mavs called his bluff, and let him walk right into a four-year, $95 million contract in Memphis. The Grizzlies, with Parsons in the fold, will be a pesky first-round playoff out, at best.
3. Mike Conley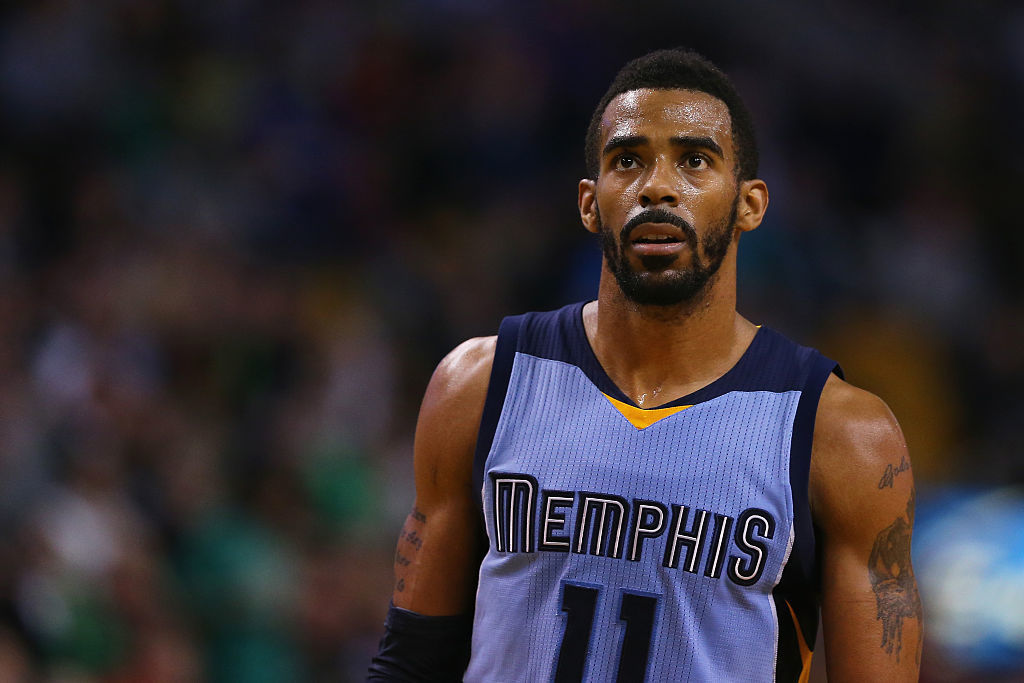 Mike Conley, with his five-year, $153 million contract, is now the highest-paid player in the NBA. This deal, in its totality, is actually the biggest in NBA history, with only Kobe Bryant and Michael Jordan ever making more than $30 million in one season. The 28-year-old has never made an All-Star team and is easily overshadowed out West, with the likes of Stephen Curry, Russell Westbrook, Chris Paul, and Damian Lillard stuffing their respective stat sheets and highlight reels.
Last season, Conley put up 15 points, three rebounds, and six assists per game in Memphis. The 2015–16 Grizzlies, however, were a literal MASH unit, with Conley, Marc Gasol, Tony Allen, and Zach Randolph all missing significant time due to injury. A banged-up Memphis squad did go 42-40 and sneak into the playoffs, before being swept out of the first round by San Antonio. The much-beloved Grit and Grind appears to be abruptly ending in Memphis.
Interestingly, Conley's new contract may come off as somewhat of a bargain by the end of its five-year term. By then, Curry and Westbrook will likely have signed new, blockbuster deals. In 2013, it was Chris Paul who signed a five-year, $107 million contract that made him the highest-paid point guard in the league at the time. CP3's money now looks like chump change.
2. Harrison Barnes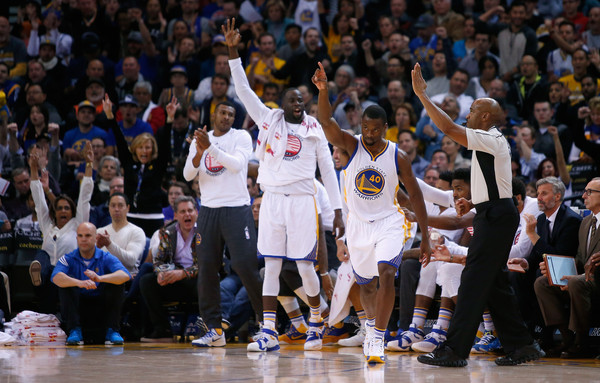 Harrison Barnes joins the likes of Jason Caffey, Andrew Bynum, and Mario Chalmers as a role player on a championship team who happens to sign a mega-deal to serve as savior to a desperate franchise. Delusional fans are more than happy to overpay for former assistants and video guys to winning programs. Apparently, through osmosis, any player from a championship team can transform a losing culture into a winning one overnight. Enter the Mavericks.
In recent years, Mark Cuban and the Mavs have been desperate to restore Dallas as a prime destination for free agents after swinging for the fences and missing spectacularly upon the likes of Dwight Howard, LaMarcus Aldridge, and Marc Gasol. Cuban, despite his own fan-boy willingness to open up his checkbook, was left with Wesley Matthews and Deron Williams as consolation prizes. For Dallas, this offseason will be no different, after being spurned by both Hassan Whiteside and Conley.
The Mavs, of course, willingly let Chandler Parsons walk, apparently in anticipation of striking gold in free agency. Dallas, with the smoke clearing, will sign Harrison Barnes to a four-year, $94 million maximum deal. In effect, the Mavs swapped out Parsons' 15/5/3 for Barnes' 10/5/2 — at the same pay grade. With time, the Barnes deal will surely go down in infamy in the Metroplex, right next to the ghosts of Rajon Rondo and Erick Dampier.
1. Timofey Mozgov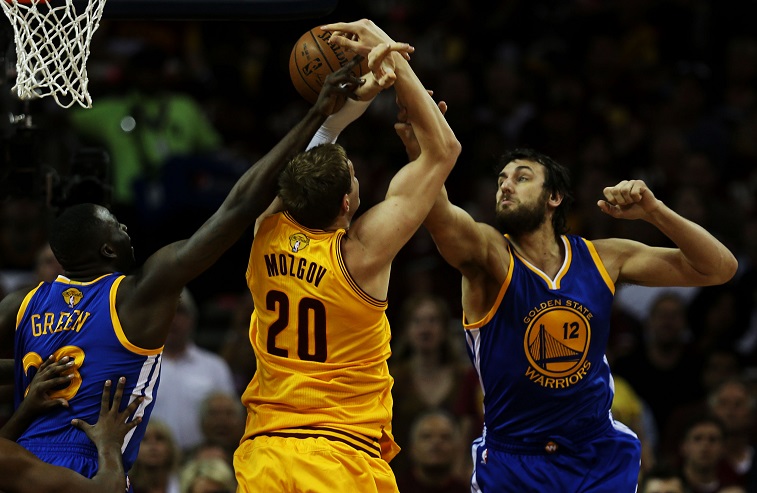 Timofey Mozgov has unwittingly emerged as poster-child free agent excess, as he signed a four-year, $64 million deal with the Lakers. For cynics, this deal has it all: a big man abandoning his championship team for empty Hollywood promises. The Lakers are now a franchise in shambles, after hanging 16 championship banners and seeing Kobe Bryant off into the twilight.
From here, Mozgov will likely join the infamous ranks of Jim McIlvaine and Jerome James as overpaid stiffs who return to the end of the bench after being dunked on. Mozgov, in the 2016 NBA Finals, played a total of 25 minutes for seven points, eight rebounds, and eight personal fouls. For this, he will collect $4 million more in 2016–17 salary than league MVP Stephen Curry.
Mozgov, at his best, put up 11 and seven in 2014–15 for the Cavs. In Game 4 of those finals, he did put up a more inspired 26 points and 10 rebounds when allowed to roam free through a 21-point blowout loss. If anything, the results proved that Mozgov, as a seven-foot behemoth, is obsolete in the modern, small-ball era. The Lakers took several steps back — to the point where the pipe-dream to sign Westbrook is the only hope for the franchise.
Statistics courtesy of ESPN.com and Basketball-Reference.com.