NBA
Why LeBron James Was Never Not an MVP Candidate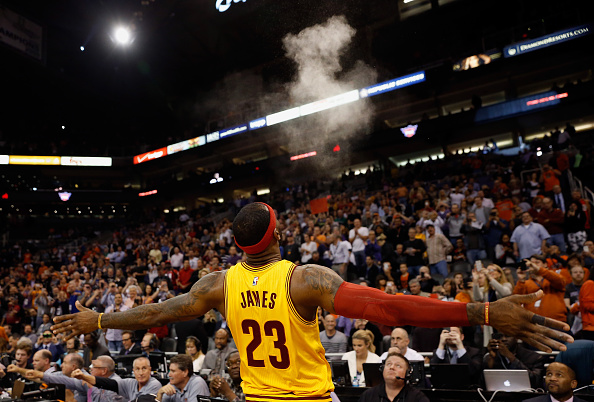 After the Cleveland Cavalier's decisive 110-99 victory over the Golden State Warriors on Thursday night, the LeBron James MVP chatter is officially back. With James dropping a season-high 42 points on the visiting Warriors, and effectively out-dueling sharpshooter Stephen Curry, people are now saying that the King is back in the race for the NBA's high individual honor. But of course, as LeBron stated, he's not focused on that.
"That's not why I'm here," James said. "I've got to be the MVP for these guys, the 14 guys in the locker room. When I'm on the floor, I'll try to do everything I can to help this team win."
James continues to say and do all the right things, and the proof is in the pudding. The Cavaliers have won 18 of their last 20 games, and look to be the only team legitimately capable of challenging the Atlanta Hawks in the Eastern Conference. And as James likes to reiterate, it's all about winning. But deep down, you have to believe that he's always trying to get his individual accolades; at least that's what Brian Windhorst thinks. So it has to be nice that, after all the early season struggles, folks are putting LeBron back into the MVP conversation. But then again, was he ever really out of it?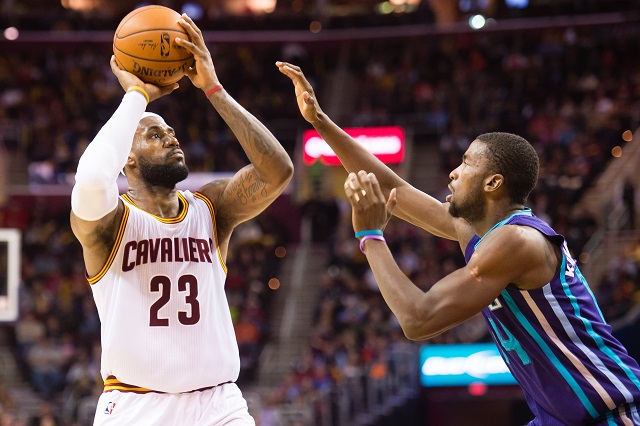 From a statistical standpoint this doesn't look to be one of LeBron's best years. Currently, James is averaging 25.8 points, 7.2 assists, and 5.7 rebounds per game. He's shooting 49.1% from the field, 33.6% from three-point range, and his 25.8 player efficiency rating is only fifth in the NBA. For anyone else these would be career numbers. But LeBron James isn't just anyone else; he's the best basketball player on the planet. And as such he's subject to a higher standard of excellence.
However, the numbers most certainly don't tell the whole story. James played the beginning of this 2014-15 season injured. And as a result, his performance on the floor suffered, which is why he was inactive for eight games from December 30 to January 11. He needed to get his body right. This time without James was the worst stretch of the season for the Cavaliers — they lost seven of eight games, and dropped to 19-19 on the year. Things would still be getting worse had James not gotten back to form. But look at Cleveland now; bona fide contenders and the hottest team in the NBA. And it all starts with LeBron James.
You can talk about the numbers all you want, but the fact remains that the Cleveland Cavaliers can't cut it without LeBron James, and we've known this all year. When he's at his best, and the team is playing together, they have a legitimate shot to beat any team in the NBA. But if James is out of the lineup, the odds are a whole lot less in Cleveland's favor. That's value in its purest sense, and it's why LeBron James is part of the MVP conversation. It's why he's never not been in it.
All statistics are courtesy of Basketball-Reference.com and ESPN.go.com
Want more great content like this? Sign up here to receive the best of Cheat Sheet delivered daily. No spam; just tailored content straight to your inbox.