The NBA's 7 Most Fined Players Ever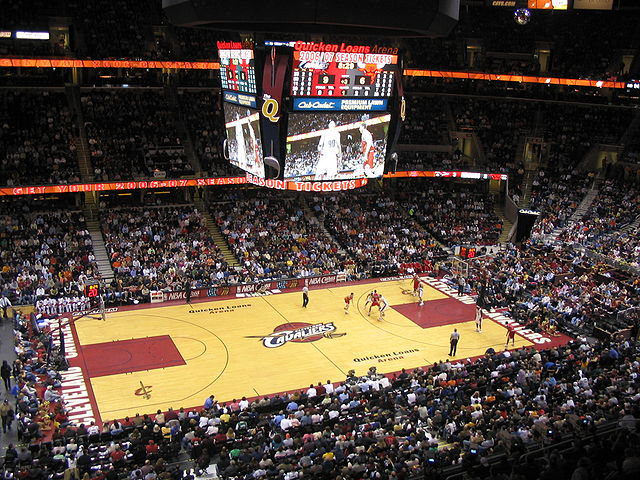 Skepticism surrounding the increasing number of National Basketball Association fines has slowly been growing. The New York Times reports that in November, the NBA issued 21 fines and suspensions, amounting to about $602,882 in fees, and now critics are questioning whether players have really been loosening their behavior or if the league has been tightening its rules.
Considering that the number of punishments incurred last month total the first full calendar month of the previous three NBA seasons combined, it's evident that something is changing — fans are just not yet sure what yet. Rod Thorn, the NBA's president of basketball operations, also acknowledged the rise in fines. He told the Times: "Normally, you don't have that many early in the season, then around the holiday season, you get more, then as you get down near the playoffs, you get more. This year, it's started early."
Jason Terry, a Nets guard, told the publication he attributes the increase to the ballooning ways players can now get in trouble compared to the rules when he first entered the NBA, 14 years ago. "Social media, dress code, standing up during the game, uniform regulations — it's the letter of the law around here, and we don't have much say in it," Terry said in an interview with The New York Times. So the question stands: Is the NBA right in handing out fines like they're candy, or should the league be practicing some form of moderation?
Terry says that players do care about the fines, but the Times likens a $5,000 fine for a player making $2,690,875 per year to a $95 penalty for someone making $50,895, suggesting that players may be inconvenienced but not much else.
In April, BestTicketsBlog published a detailed report on the history of NBA fines. The site not only highlighted the most common and interesting fines, it also explored the most heavily fined individuals up to that point. Keeping in mind that BestTicketsBlog published its findings on April 29, here are the seven most fined NBA players from 2003 up to that point this year. Also bear in mind this list features the most fined individuals, rather than those with the highest player fines, meaning that Vladimir Radmonovic's epic $500,000 punishment won't make the list.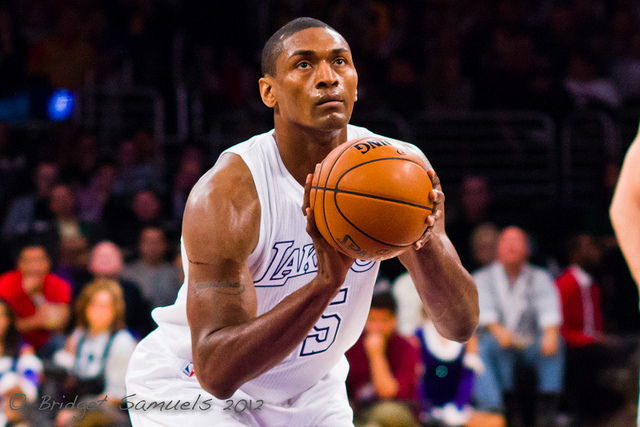 7. Metta World Peace
Someone who does make the list, though, is Metta World Peace, formerly known as Ron Artest. He picked up four fines from 2003 to this April, amounting to fees totaling $75,000. It's safe to say that World Peace has had a turbulent career, attracting significant media attention for his handful of disciplinary and legal issues, but he suffered one of his biggest fines in January 2003, when he was suspended for three games without pay and fined $35,000 by the NBA for hurling a television monitor and smashing a camera to pieces following the Pacers' loss to the Knicks.
More than a year later, in May 2004, World Peace — still with the Pacers — was fined another $10,000 for making an obscene gesture in Game 2 of the Eastern Conference Finals against the Detroit Pistons. But the biggest penalty came later that year, when he was suspended in November for the rest of the season without pay, costing him upwards of $5 million.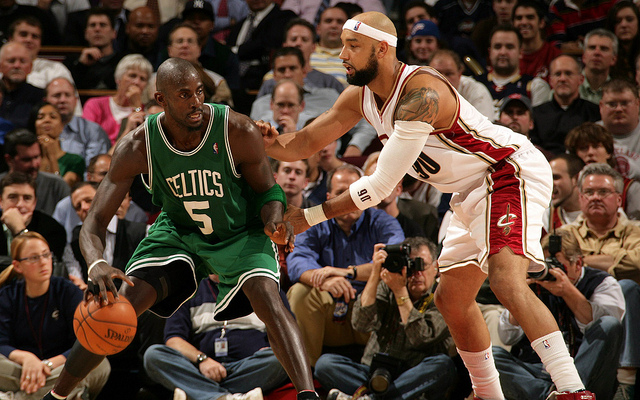 6. Kevin Garnett
Next is Kevin Garnett, another highly fined athlete who notched five penalties from 2003 to April 2013, totaling a combined $85,000. The current Brooklyn Nets center suffered one of his biggest punishments in June 2012, when he was fined $25,000 after he failed to make himself available to reporters following the Celtics' Game 7 loss to Miami in the Eastern Conference Finals. Garnett left AmericanAirlines Arena without talking to reporters, sparking speculation about his future plans. Luckily, his poor manners didn't put much of a dent in his salary, considering $25,000 is just 0.12 percent of his $21.2 million annual paycheck.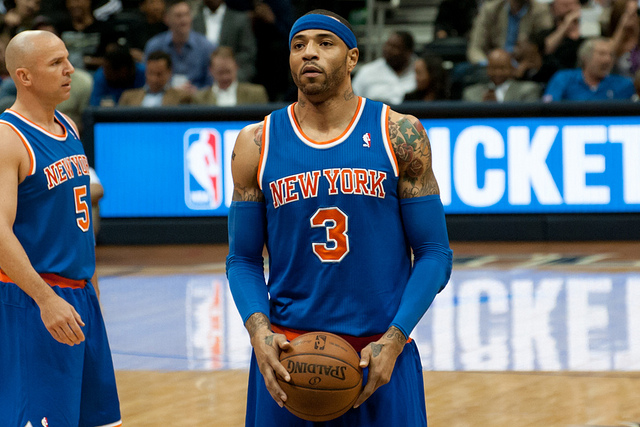 5. Kenyon Martin
Kenyon Martin takes the No. 5 spot with five fines in a 10-year period. The New York Knicks forward has incurred the same number of fines as Garnett, but his fees total $107,500, compared to Garnett's $85,000. Perhaps the most highly publicized fine given to the basketball player was in 2006, when he was playing for the Denver Nuggets: Martin and his entourage got into a verbal altercation with fans during a game against the Chicago Bulls, and he was slapped with a $15,000 fine for his rowdy behavior — and his friends weren't invited back. Two years later, Martin was fined $20,000 for verbally abusing an official in a game against the Cleveland Cavaliers.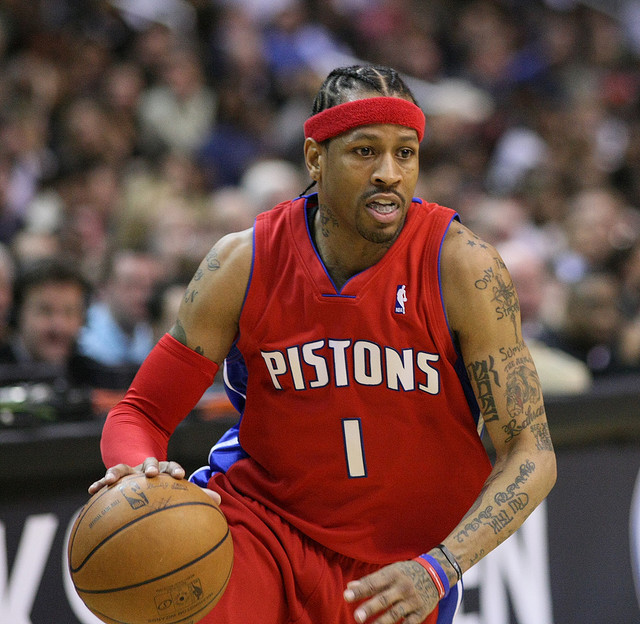 4. Allen Iverson
Coming in fourth is Allen Iverson, thanks to the six fines he collected from 2003 to this April. Iverson has paid the NBA $87,500 for his unruly behavior. You can no longer find A.I. on the court, but before he hung up his shoes, Iverson collected a series of high-profile fines, one of them being the $25,000 punishment he paid while with the Nuggets for criticizing a referee following a game against the Philadelphia 76ers — his former team — played in January 2007.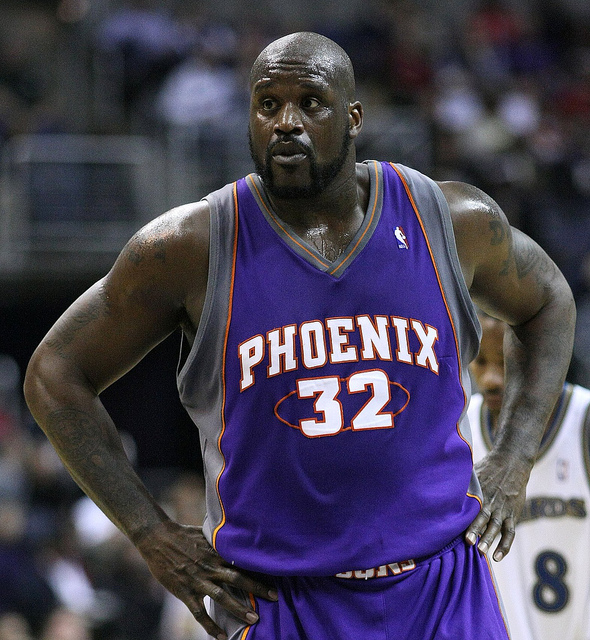 3. Shaquille O'Neal
Getting closer to the top of the mountain, we come to Shaquille O'Neal, a retired superstar who racked up the same amount of fines, six, as Iverson, but paid a higher price for them — $145,000, in fact. O'Neal suffered his biggest fine in 2010, when he was forced to pay $35,000 for his public comments regarding the officiating following Boston's 86-78 Christmas Day loss to Orlando.
Then-Celtic O'Neal didn't agree with the the call that resulted in his sixth foul, when Magic center Dwight Howard fell to the court as they were wrestling for possession, and he made sure the officials understood that after the game. Everyone heard loud and clear, including the league.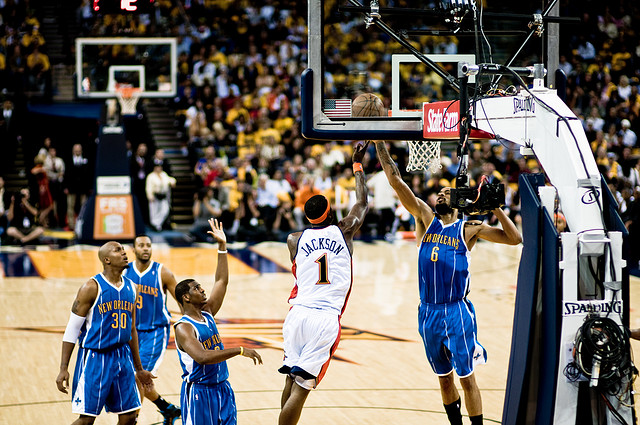 2. Stephen Jackson
Jackson comes in second place with his own six fines, but he takes O'Neal's $145,000 and raises him $35,000, to $180,000. When the Nets' Terry mentioned earlier that players are now getting taken down by social media, he may have been referring to Jackson's fine last December, when he was given a $25,000 penalty for issuing a threatening message to Serge Ibaka via Twitter.
Jackson's "public comments" — San Antonio Spurs general manager R.C. Buford's words in a statement at the time – came after the Oklahoma City Thunder's nationally televised win against the Los Angeles Lakers. The then-Spur wasn't involved the matchup, but he enlisted people on Twitter later that night to relay a message to Ibaka: "Somebody tell serg Abaka. He aint bout dis life. Next time he run up on me im goin in his mouth. That's a promise. He doin 2 much."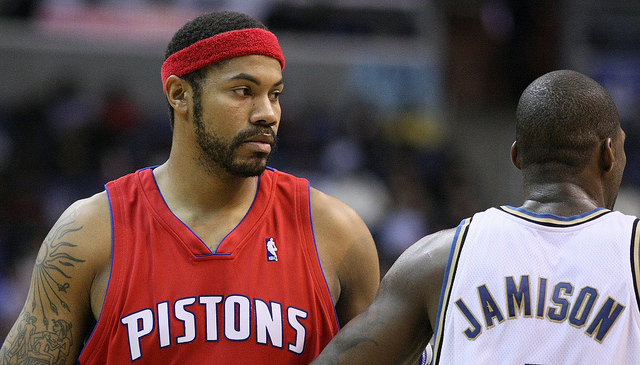 1. Rasheed Wallace
Last — but unfortunately for him, definitely not least — is Rasheed Wallace. He rang up a solid eight fines for $205,000 during the 2003 to April 2013 period, and the now-retired pro baller has two significantly high fines to thank for contributing to that total. One such penalty came in April 2010, when Wallace was fined $35,000 for criticizing officials.
The forward, then with the Boston Celtics, made sure that officials in the April 19, 2010, game knew that he didn't agree with their calls. The officials, in return, made sure he paid for his criticism. That punishment came two years after Wallace was fined another $25,000 for similar behavior as a Detroit Piston: He swore at officials following a loss to the Boston Celtics in the Eastern Conference Finals.
Don't Miss: 9 NBA Free Agents Topping the 2014 Class.