Steph Curry and the Best NBA 3-Point Shooters to Ever Step Foot on the Court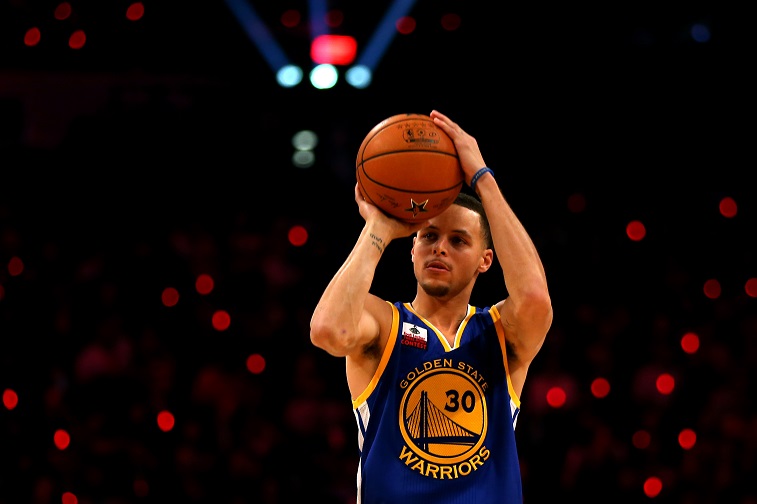 As the game of basketball has evolved (by pushing a player's comfort level further and further beyond the arc), three-point specialists have become among the most feared players on the court because of their ability to quickly turn the tides in a close game or push one out of reach for good. But in the NBA, thanks to a certain inexplainable accuracy, some individuals strike fear into opposing players — and those players' fans — on a much more regular basis than others.
In the past several seasons, that player is the Golden State Warriors' Stephen Curry. Thanks to his combination of off-balance shots, deep threes, stunning fade-aways, and jumpers from just inside half court, the reigning two-time league MVP has managed to rewrite the definition of what it means to have "unlimited range." In fact, he's been so lethal from long range that, in 2015–16, not only did he set the single-season mark for most three-pointers made with 402, but he also became the first player in NBA history to make at least 300 threes in one year. Yeah, we'd say that's pretty good.
Of course, while there's no denying that Curry is the best three-point shooter in the game today, he has a long way to go before he hits the career marks set by some of the other great long-range specialists of NBA seasons past. So, who holds the record for the most all-time three-pointers made in a career? Why don't we start with the top 12 players.
12. Kobe Bryant
Three-point makes: 1,827
As one of the greatest scorers the game has ever seen, Kobe Bryant could beat you in a plethora of ways. And knocking down the triple was definitely part of his arsenal. For his career, the Mamba shot 32.9% from beyond the three-point arc and connected on 1,827 three balls; the latter good enough for 12th on the all-time list.
11. Chauncey Billups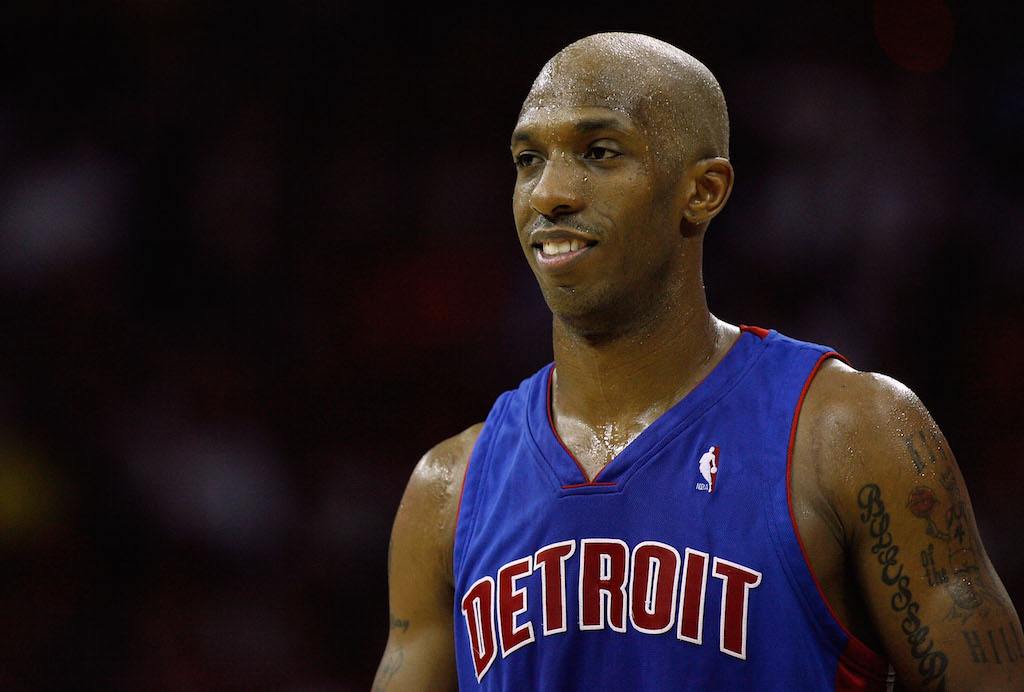 Three-point makes: 1,830
Taken out of Colorado with the No. 3 overall pick in the 1997 draft, Chauncey Billups evolved into the kind of floor general most teams crave. He averaged 15.2 points and 5.4 assists per season, made five All-Star teams, earned two All-Defensive Team honors, and was a three-time All-NBA selection.
Fans dubbed him "Mr. Big Shot" for his uncanny ability to, well, knock down big shots. Obviously. As it were, many of those buckets just so happened to be from beyond the three-point arc — 1,830 for his career, to be exact. For now, that's good enough for 10th place on the all-time list.
10. Stephen Curry
Three-point makes: 1,839 (and counting)
It's pretty much game over for the opposition when the Baby-Faced Assassin is feeling it. And while Curry has been in a bit of a slump recently, that hasn't stopped him shooting his way past the Mamba and Billups, placing him in sole possession of the No. 10 spot on the all-time three-point makes list. Slowly but surely, Curry continues to state his case as the greatest shooter to ever step on a basketball court. At this rate, it's only a matter of time before he reaches the top of this particular mountain.
9. Joe Johnson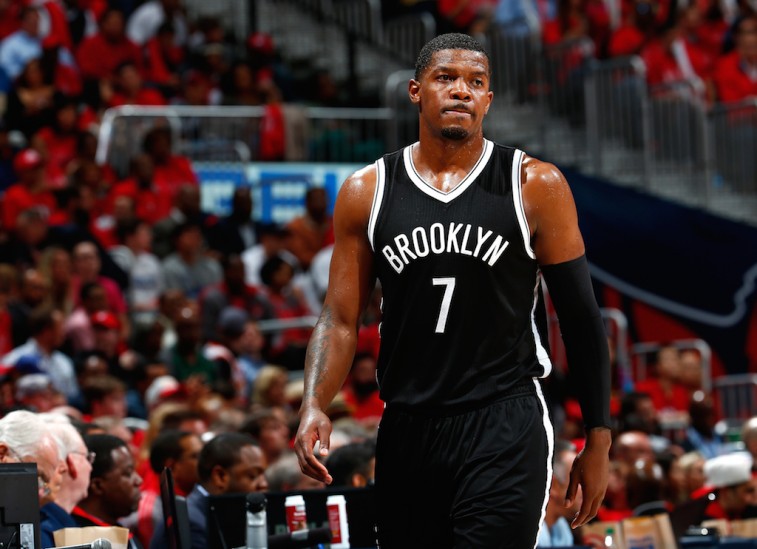 Three-point makes: 1,903
More often than not, Joe Johnson's claim to fame stems from the astronomically large contract he signed with the Atlanta Hawks back in 2010. But make no mistake, during his prime, the seven-time All-Star was among the game's premier shooters. Johnson shot 44.2% from the field throughout his career, while connecting on another 37.3% of his three-point attempts. When he finally decided to walk away from the game in 2016–17, Joe Cool had amassed 1,902 three-point makes, good for ninth place on the all-time list.
8. Jason Kidd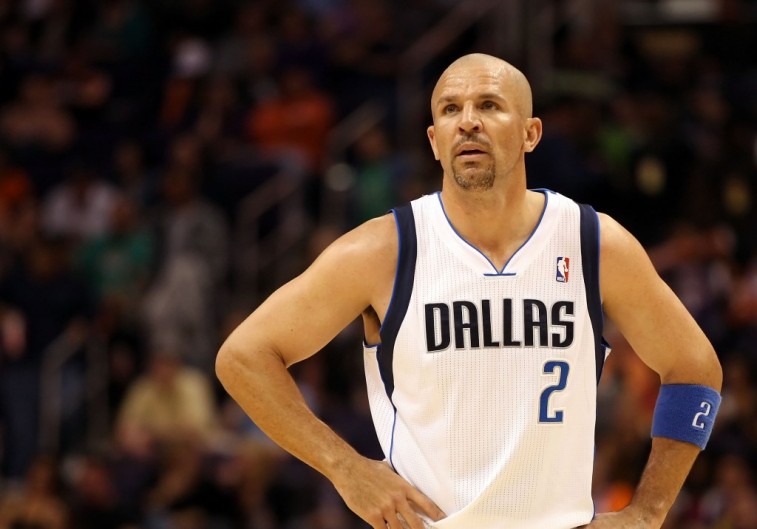 Three-point makes: 1,988
Jason Kidd was picked second overall in the 1994 NBA Draft and quickly established himself as one of the most gifted point guards in the league. A regular triple-double threat with career averages of 12.6 points, 8.7 assists, and 6.3 rebounds per game, Kidd had a successful stints in Phoenix, New Jersey, and Dallas (the latter where he won the championship in 2011).
He's now the head coach for the Milwaukee Bucks after retiring in 2013. Although Kidd was not a significant three-point threat at the start of his career, his three-point percentage shows a consistent upwards trend throughout his career and his total of 1,988 is good for No. 8 on the all-time list.
7. Vince Carter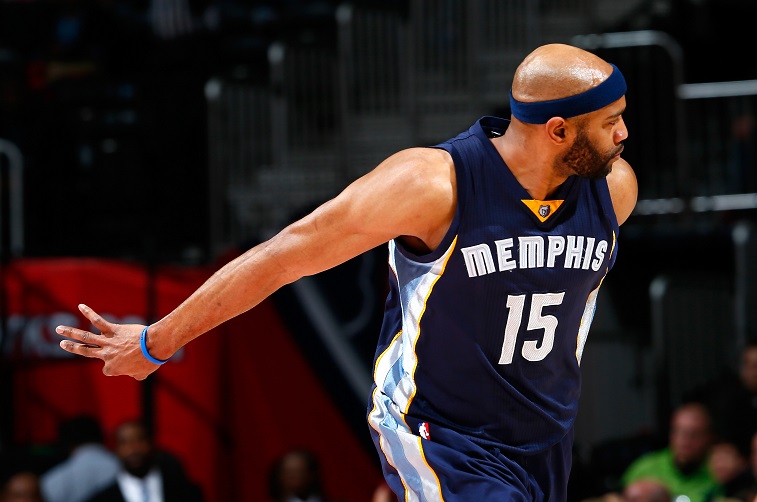 Three-point makes: 2,019 (and counting)
Half-Man, Half-Amazing is seventh on the all-time deep ball shooters list as the rarest of NBA commodities — a bonafide superstar who successfully reinvented himself as a net-positive role player as his athleticism started to wane. This is more impressive than it sounds, because Vince Carter's prime was all about athleticism. That's why his biggest moments are all highlight reel dunks, and why, despite limited success in the playoffs and none to speak of as a team's best player, we still think he should make it to the Hall of Fame.
Since being drafted in 1998, Carter was the face of two franchises (Toronto and New Jersey) and managed to make an impact in Dallas, Phoenix, Orlando, and Memphis, where he is currently coming off the bench and providing the team with some much-needed wing depth.
6. Jamal Crawford
Three-point makes: 2,021 (and counting)
Not only does Jamal Crawford contend for the title of best handles in the NBA, but the perennial Sixth Man of the Year contender (and 2015–16 winner) also parlayed his considerable skills into a 16-season career — 2016–17 marks his 17th season in the NBA — in the world's best basketball league. He's done this largely by making (and taking) shots that have absolutely no business going into the basket. Crawford is also the NBA's leader in four-point plays (when a three is shot, the shooter is fouled, and the original shot still goes through the hoop).
Holding down the reserve guard spot for the Los Angeles Clippers since 2012, Jamal has also played for the Chicago Bulls, New York Knicks, Atlanta Hawks, Portland Trail Blazers, and Golden State Warriors. Until joining up with Chris Paul and company, Crawford was something of a regular-season wonder; he didn't get any playing time in the playoffs until 2009, despite being drafted nearly a decade earlier.
5. Kyle Korver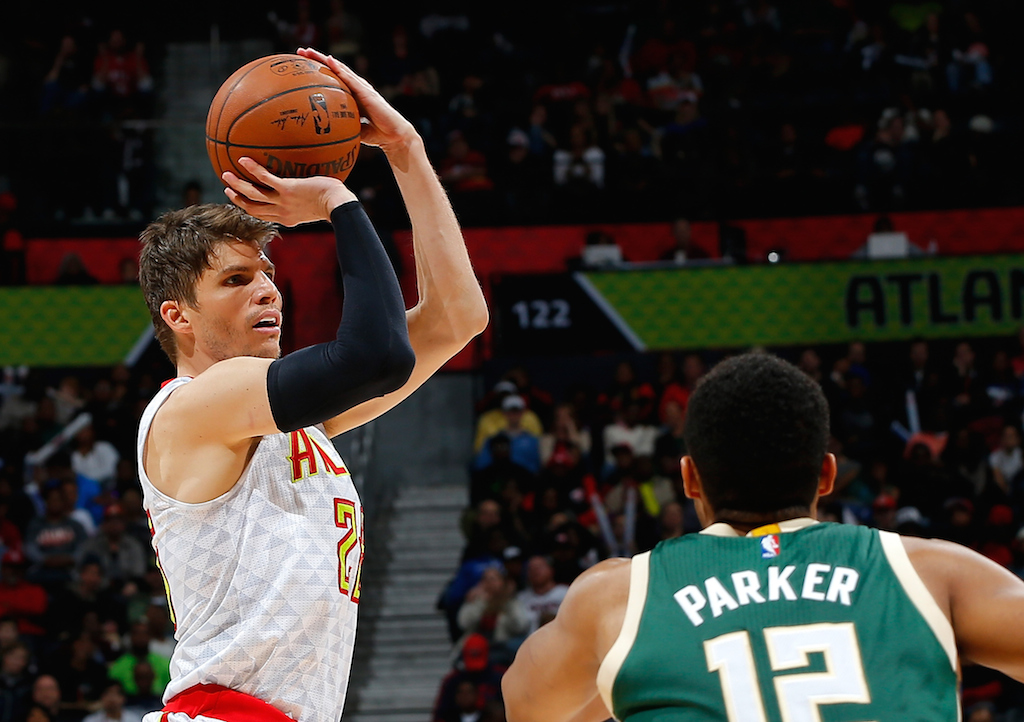 Three-point makes: 2,026 (and counting)
Although Kyle Korver hasn't knocked down 200-plus threes in a single season since 2014–15, that doesn't make him any less lethal from beyond the arc. In the 2015–16 season, the former Creighton standout drilled 158 threes. So far in 2016–17, he's connected on 131 triples as a member of both the Atlanta Hawks and Cleveland Cavaliers. In fact, now that he has the luxury of receiving passes from King James, Korver became just the seventh player in NBA history to make over 2,000 threes for his career. Not bad for a former second-round pick.
4. Paul Pierce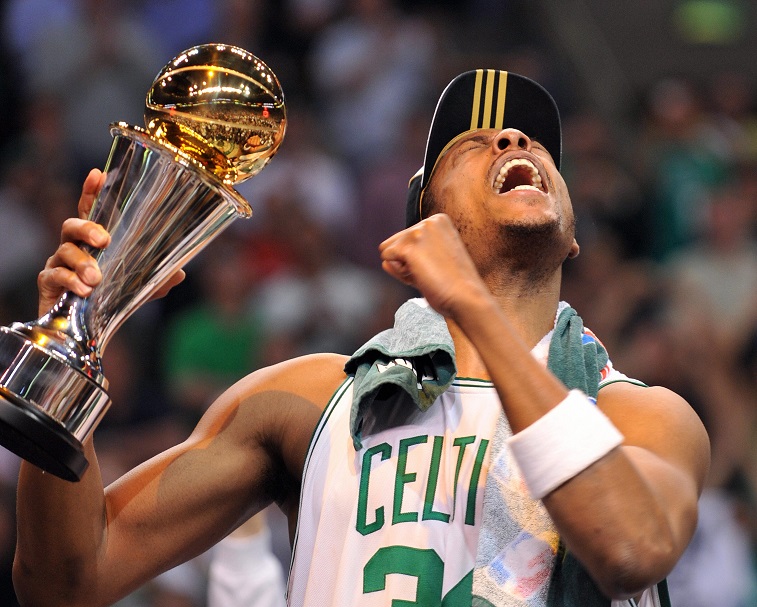 Three-point makes: 2,138 (and counting)
Paul Pierce, nicknamed "The Truth," was drafted 10th overall in the 1998 NBA Draft by the Boston Celtics and stayed with the team for 15 years before being traded to the Brooklyn Nets prior to the 2013–2014 season. Despite Pierce lacking the same kind of physical prowess wielded by many NBA stars, the small forward has earned himself a future spot in the Hall of Fame through a mix of clever footwork and a shot that was once as feared as any in the league. With over 2,000 three-pointers made in his career, Pierce has earned his reputation as one of the most feared three-point shooters in the league.
3. Jason Terry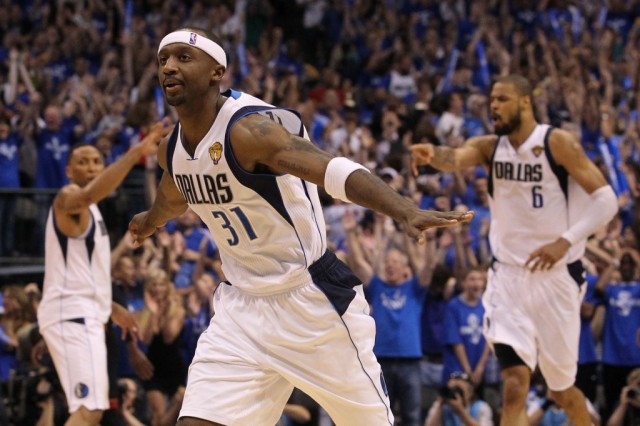 Three-point makes: 2,220 (and counting)
The Atlanta Hawks chose Jason Terry with the 10th overall selection in the 1999 NBA Draft. He quickly established himself as the best player on the team in the 2000–01 season, when he averaged 19.7 points and led the team in steals, assists, and made free throws. When Terry was traded to the Dallas Mavericks just before the 2004–05 season, he established himself as one of most dangerous sixth-man candidates in the league, showing no fear of taking the big shots when the game was on the line.
Currently a member of the Milwaukee Bucks, Terry has made 2,217 three-pointers in his career, good for No. 3 on the all-time list. Although Terry doesn't crack the top 100 when it comes to most three-pointers made in a single season, he shows remarkable consistency, starting with the 2001–02 season when he made 172 threes in the season. After that, Terry pops up again with 171, 167, 162, and 160 three-pointers made during single campaigns throughout his career.
2. Reggie Miller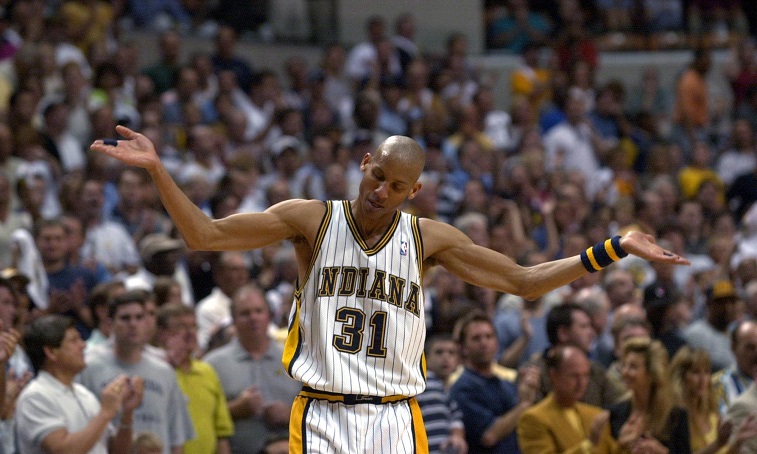 Three-point makes: 2,560
When it comes to three-pointers, Reggie Miller is always among the two or three names that inevitably come up. Chosen with the 11th overall pick in the 1987 NBA Draft by the Indiana Pacers, Miller quickly became a household name with his unbelievable shooting skills and ability to perform in high-pressure environments — especially against the New York Knicks, who became the Pacers' bitter rival.
With 2,560 three-pointers made, the gap between Miller and Terry is more than 300 three-pointers wide. A quick glance at the list of most three-pointers in a single season shows Miller's name come up a whopping nine times, including the career-best 229 he made in the 1996–97 season (good enough to tie him for No. 15 on the single-season list). No wonder Spike Lee constantly jabbed at him.
1. Ray Allen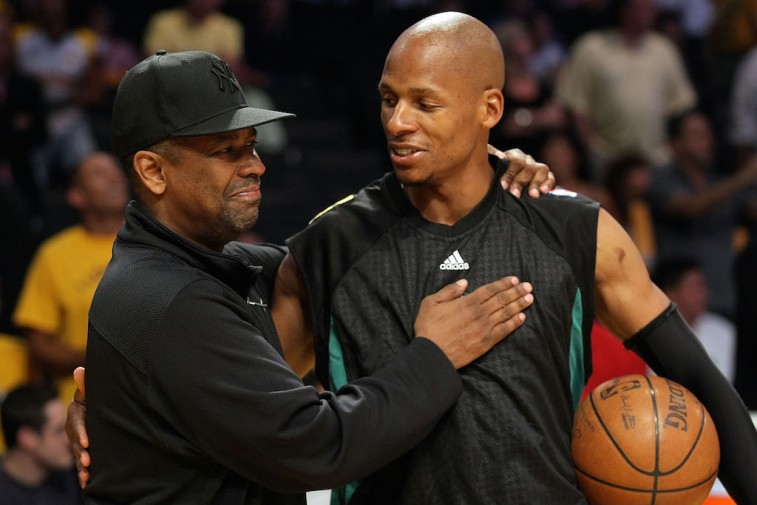 Three-point makes: 2,973
The undisputed king of the three-point field goal, Ray Allen had a nearly unparalleled shooting prowess, even as he finished his career with the Miami Heat. Chosen with the fifth overall pick by the Minnesota Timberwolves from a star-studded 1996 NBA Draft before being immediately traded to the Milwaukee Bucks, Allen quickly established himself as one of the finest shooters the games has ever seen.
On the all-time list of three-pointers made in a single season, Allen comes up 11 times, including two times in the top 15. Additionally, Allen's 2005–06 record of 269 made in a single season, while bested by the likes of Curry and fellow Splash Brother Klay Thompson, still stands as one of the single-greatest shooting seasons in NBA history. Until further notice, his career mark of 2,973 buckets from three-point territory will be the standard by which all NBA shooters are measured.
Statistics courtesy of Basketball-Reference.
Thomas Mentel also contributed to this story.