NBA's Worst Beards and Mustaches: 5 Players With Bad Facial Hair
Poor personnel choices can hurt clubs for a long time (hello, New York). But they pale in comparison to the poor decisions made by individual players — with regard to their facial hair — that will most likely end up hurting them for the rest of their lives.
Thanks to the internet, we, on the other hand, get to enjoy these "flops" over and over again. Style and sports have gone hand in hand for a while now. Some players know how to make it work for them. Others, well, they simply can't cut it. When it comes to historically bad facial hair decisions, here's a look at five players who definitely could use a redo.
1. Adam Morrison
Adam Morrison's NBA career was going to go one of two ways. Either he would live up to his billing as the stud who dropped 28.1 points per game and won the Wooden Award during his final college season at Gonzaga or he was going to be as utterly ridiculous as that "mustache" he decided to keep on his face. Unfortunately for the Charlotte Bobcats, who selected Morrison with the No. 3 overall pick in the 2006 NBA draft, it ended up being the latter.
2. Drew Gooden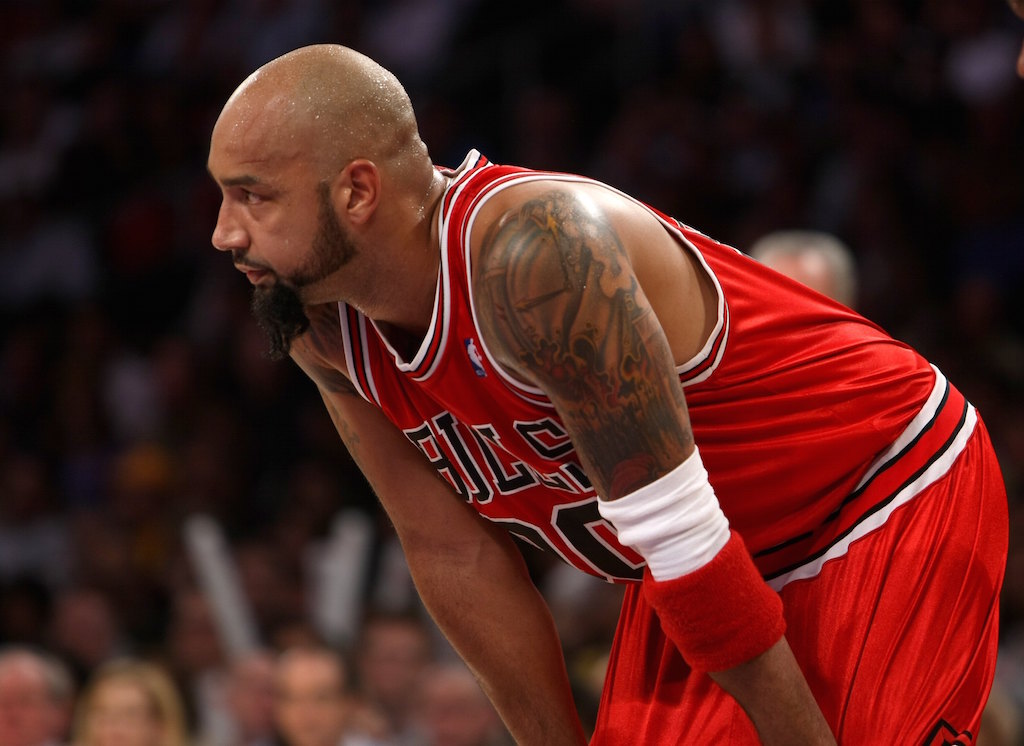 Despite bouncing around from team to team for much of his career, Drew Gooden — now 34 years old and in his 14th NBA season — seems to have found himself a home with the Washington Wizards. Interestingly enough, during all his years of journeying around the NBA, the one thing that may have actually changed for Gooden more than his uniform, was his facial hair.
Never afraid to be experimental with his look, some of Gooden's choices actually worked. Unfortunately, the above style did not. The way we see it, growing mutton chops and some sort of upside-down spiked goatee will never be a good idea. Unless, of course, you happen to be Jack Sparrow.
3. Kurt Rambis
When the New York Knicks fired head coach Derek Fisher, they decided that Kurt Rambis would serve as the team's interim coach. Clearly the decision was based on his basketball acumen and not the mustache he used to sport during his playing days. While we're more than happy to give the four-time NBA champion credit for his choice of spectacles and the fact that he "did it all," we draw the line at his facial hair. Even for a man with the nickname "Rambo," the 'stache does not play.
4. Scot Pollard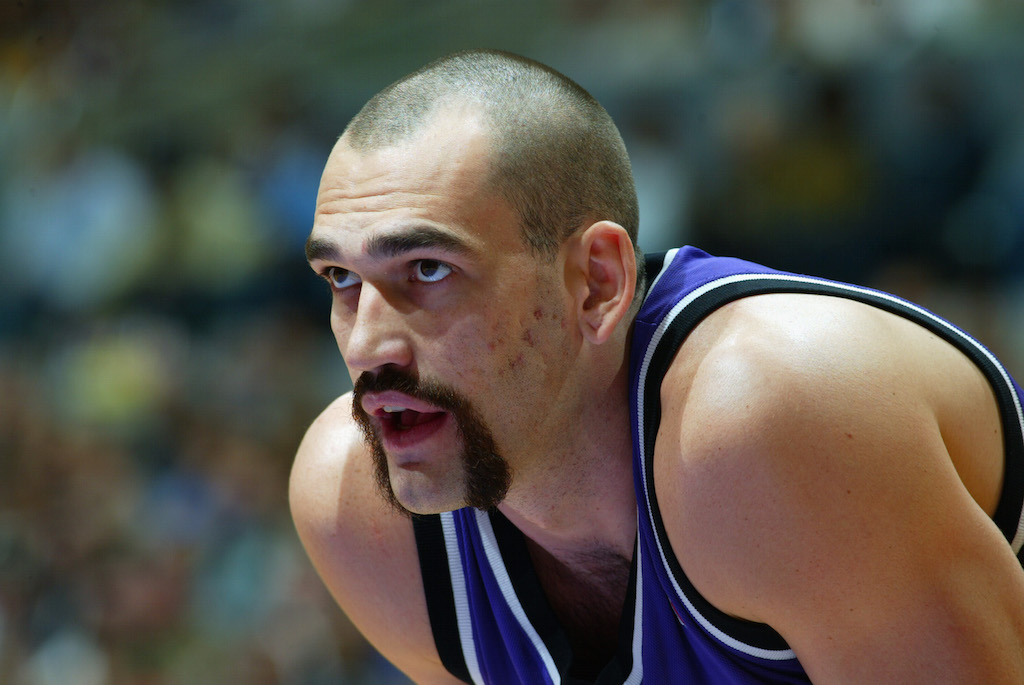 Scot Pollard played his last game in the NBA during the 2007-08 season, but the absurd choices he made with respect to his facial hair will live on forever. Whether he was going with a massive goatee for the Boston Celtics or scaring the children of Cleveland with this indescribable mess, Pollard was never afraid to be himself. Clearly that wasn't always a good thing. The above use of a horseshoe mustache is a perfect example of that.
5. Bill Walton
Bill Walton's play on the court led him straight to the basketball Hall of Fame. Bill Walton's personality in life led him straight into our hearts. Unfortunately, however, Bill Walton's insane beard in the '70s led him straight into our nightmares. We can't remember the last time an icon scared us so much. Then again, at least something good came out of this terrifying look.
Statistics courtesy of Basketball-Reference.