NCAA College Football: 3 Underdog Title Contenders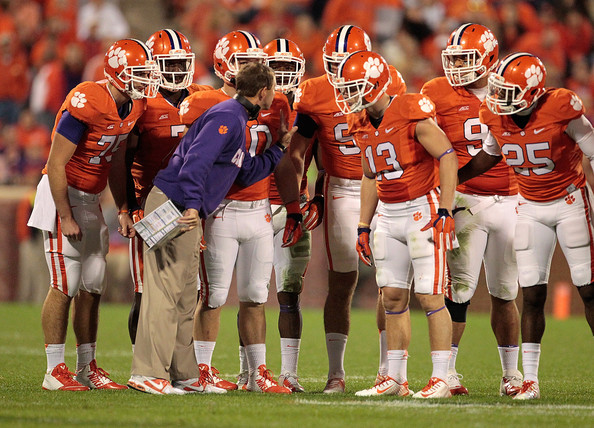 In the world of sports, the stories that you truly enjoy are never about the perennially dominant team. We're used to seeing the headlines about highly successful teams and individuals; a constant repetition that causes the respective sport to lose its intrigue. It's sort of funny to think about, but we (as a country) crave to see those who are successful fall off of their perch. At the same time, we love to see someone rise out of nowhere and prove their doubters wrong.
An underdog story is an integral part of what makes watching and following professional and collegiate athletics worth while. Think about some of the best sporting movies in history; most of them include a story about someone rising above adversity to be successful. With the actual product we tune in to watch, we tend to root for the underdog more often than not.
If you are a believer in rooting for the underdog, than you will enjoy what you have stumbled upon with this article. With the college football season finally upon us, we present you with three underdog national championship contenders to look out for in 2015:
3. Tennessee Volunteers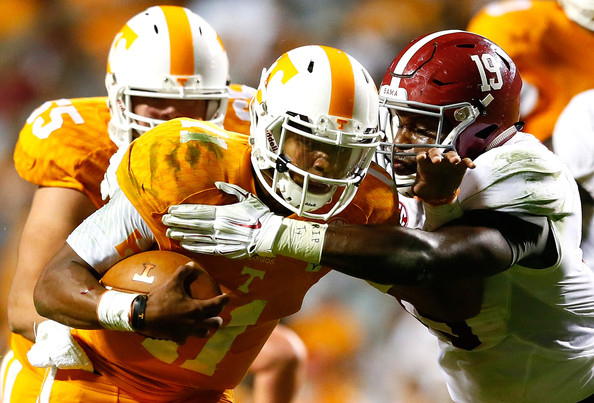 Tennessee is a team that has the capability to be sneaky good this season. With a top 5 recruiting class their off-season was undoubtedly successful. Head coach Butch Jones is in his third year at the helm in Knoxville and, in his first two seasons, he has restored at least some of the vigor to Rocky Top. In 2013, Jones began his tenure with a mediocre record of 5-7, but in 2014, the Volunteers improved to 7-6 and notched a bowl win over Iowa, which was the school's first bowl win since 2008. Now, the team is expected to take the next step and challenge for the SEC East crown and a place in the College Football Playoff.
At quarterback for Tennessee will be junior Joshua Dobbs, who raised his expectations with an impressive MVP performance in last season's bowl game victory. Sophomore running back Jalen Hurd will also be leaned upon to lead a young offense for the Volunteers. Defensively is where the team can make a name for itself, as the unit returns All-SEC players in Derek Barnett at defensive end and Curt Maggitt at linebacker. With a bevy of guys returning from what was a very young team in 2014 and the strong recruiting class coming in, Tennessee can make a lot of noise this season. The schedule (as for any SEC squad) is loaded, but if the Volunteers can build some momentum early, they have a chance to be the most surprising team in the nation.
2. Arizona Wildcats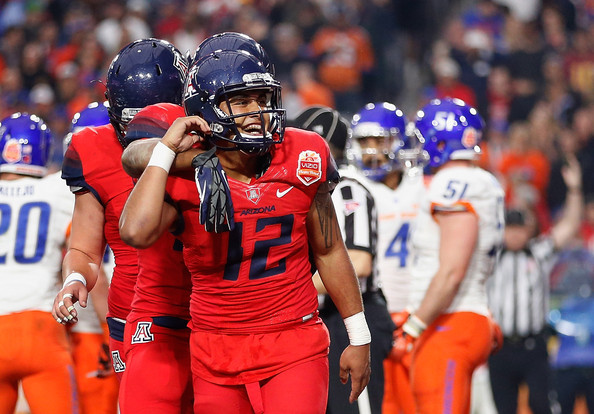 Arizona has proven time and time again over the past couple of seasons that they aren't a team that should be overlooked. Last year, they knocked off Oregon and nearly dismantled the Ducks run to the College Football Playoff (Oregon did get its revenge in the PAC-12 title game, however). The Wildcats also knocked off two excellent teams in Utah and Arizona State late in the season as part of their 10 win campaign. Now, with a preseason top 25 ranking, Arizona will look to do even more to surprising in 2015.
You have to like the talent on this team. QB Anu Solomon proved he can lead the offense, and lead it quite well, as noted by his 3,793 yards through the air and 28 touchdown tosses (with just 9 interceptions, mind you). He has a very talented receiving core to throw to, which includes the likes of Cayleb Jones and Samajie Grant. The Wildcats are super talented offensively, but defensively things are more of a struggle, as noted by a near 30 points against per game average last season. If they can improve on that side of the ball, it could be a special season in Tuscon. They have a terrific coach in Rich Rodriguez and despite playing in a very good PAC-12 conference, Arizona is a big time "dark-horse" championship contender in 2015.
1. Clemson Tigers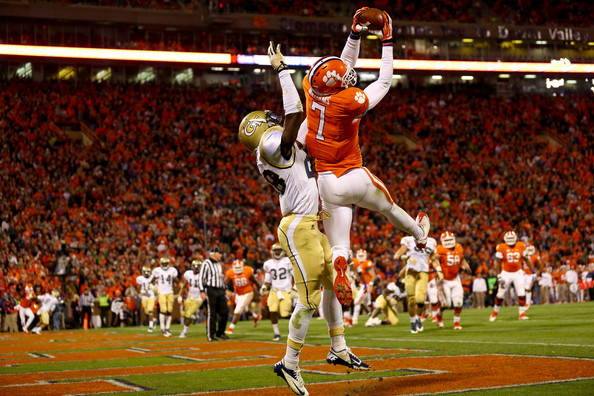 Clemson has a great opportunity to take over the top spot in the ACC this season. Yes, Florida St. has been dominant in the conference over the past couple of seasons, but the Seminoles have lost a bunch of talent over that time span as well. That should give the Tigers the upper hand in 2015. With the talent on their roster, though, Clemson can be a lot more than just the best team in their conference.
Returning at quarterback for the Tigers is quarterback Deshaun Watson, who was brilliant when he was on the field last season. As a dual threat QB, Watson's talent alone gives defenses headaches, but Clemson's offense is loaded with skilled players all over the field. Their receiving duo of Mike Williams and Artavis Scott is one of the best in the nation. Running back Wayne Gallman looked very good last season, as well. Defensively, the talent is also prevalent, with guys like safety Jayron Kearse and defensive end Shaq Lawson leading a more than capable group. With one of the best football minds in the game in coach Dabo Swinney putting things together, Clemson is a scary team. If they get by Florida State, a Playoff berth is very possible.