NCAA: 5 Coaches Who Could Take Steve Sarkisian's Place at USC
On Monday, just a day after asking Steve Sarkisian to take an indefinite leave of absence, USC athletic director Pat Haden decided to take things a step further, officially firing the team's head football coach.
"After careful consideration of what is in the best interest of the university and our student-athletes, I have made the decision to terminate Steve Sarkisian, effective immediately," said Haden in a statement. "I want to thank Clay Helton for stepping into the interim head coach role, and I want to add how proud I am of our coaching staff and players and the way they are responding to this difficult situation. Through all of this, we remain concerned for Steve and hope that it will give him the opportunity to focus on his personal well-being."
In situations such as these, it's important to remember what really matters. It's clear that Sarkisian is in need of some serious help, and as reports suggest, he has checked himself into rehab in order to get it. When a person's health is concerned, football — or sports in general — should be the furthest thing from a priority.
That being said, there will be plenty of fallout from this decision. Not only do the current Trojans players and coaches need to push forward and fight through this difficult time, but school will need to determine who is best suited to lead this program into the future. After all, this is a major vacancy that needs to be filled. It should not be taken lightly.
We're sure the university will take its time and do its proper due diligence. In the meantime, we've compiled a list of candidates who we believe would make excellent choices for the open position. With that in mind, here's a look at five potential replacements for Steve Sarkisian at USC.
1. Pat Fitzgerald, Northwestern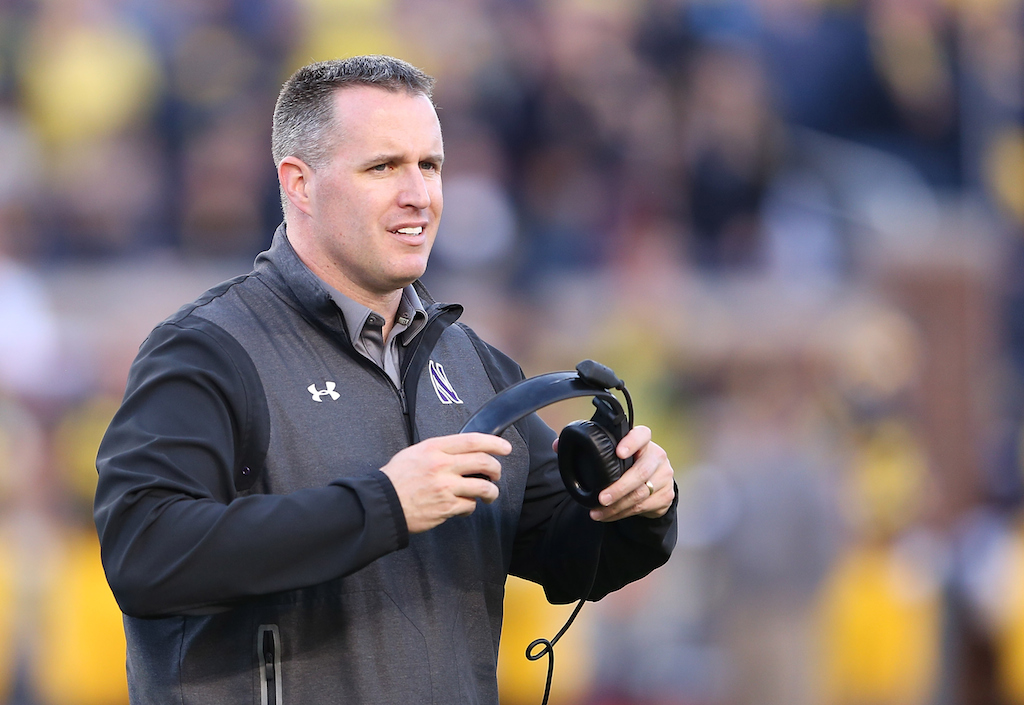 What Pat Fitzgerald has done as the head coach at Northwestern has been quite impressive. Not only is this current group 5-1 on the year — and No. 20 in the AP Top 25 — but since taking over the reins at his alma mater in 2006, the former linebacker has amassed an overall record of 65-54 (.546 winning percentage), taken the Wildcats to five bowl games, and turned this into a nationally respected program.
This wouldn't constitute the big-splash hire that most are expecting, however Fitzgerald is beyond respected in coaching circles. The only question is whether or not he'd be interested in leaving a school that clearly holds a special place in his heart.
2. Chris Petersen, Washington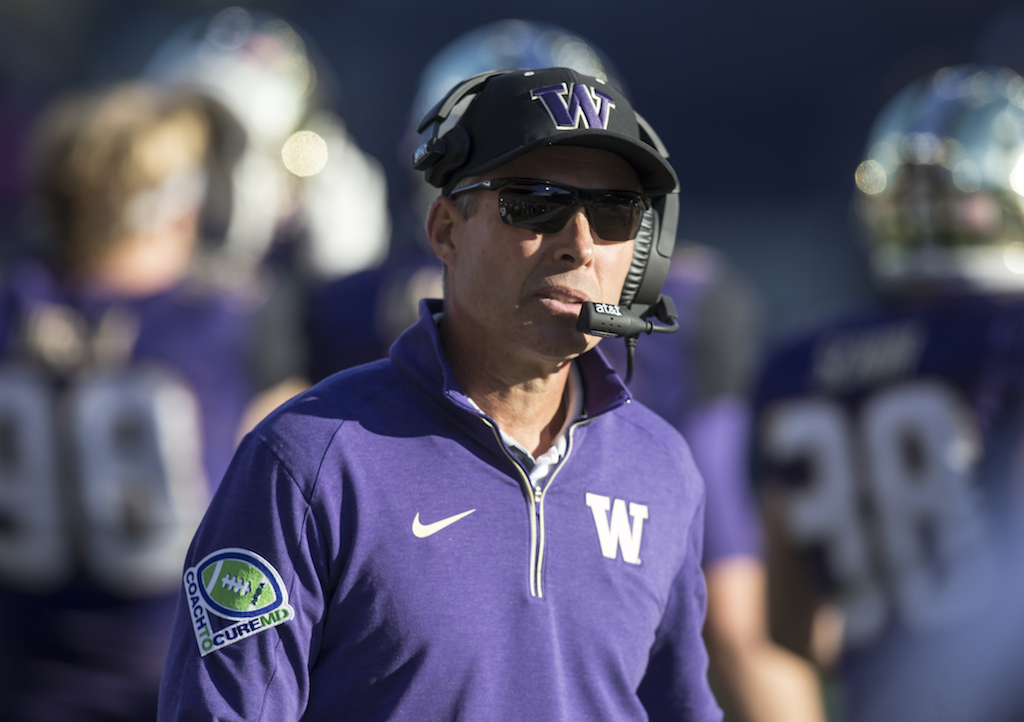 As the head coach at Washington, Chris Petersen hasn't exactly performed miracles. However, it'd be unfair to judge his abilities solely on his limited time with the Huskies — it's been less than two full seasons after all. If you're looking for proof of Peterson's coaching chops, his list of accomplishments at Boise State should more than suffice.
During his eight seasons with the Broncos, Petersen went 92-12 (.885 winning percentage), twice finished the year undefeated, and ended the season with a top-10 ranking on four separate occasions. This guy doesn't just build and run a program, he does both extremely well. USC would be lucky to have Petersen manning the ship.
3. Kyle Whittingham, Utah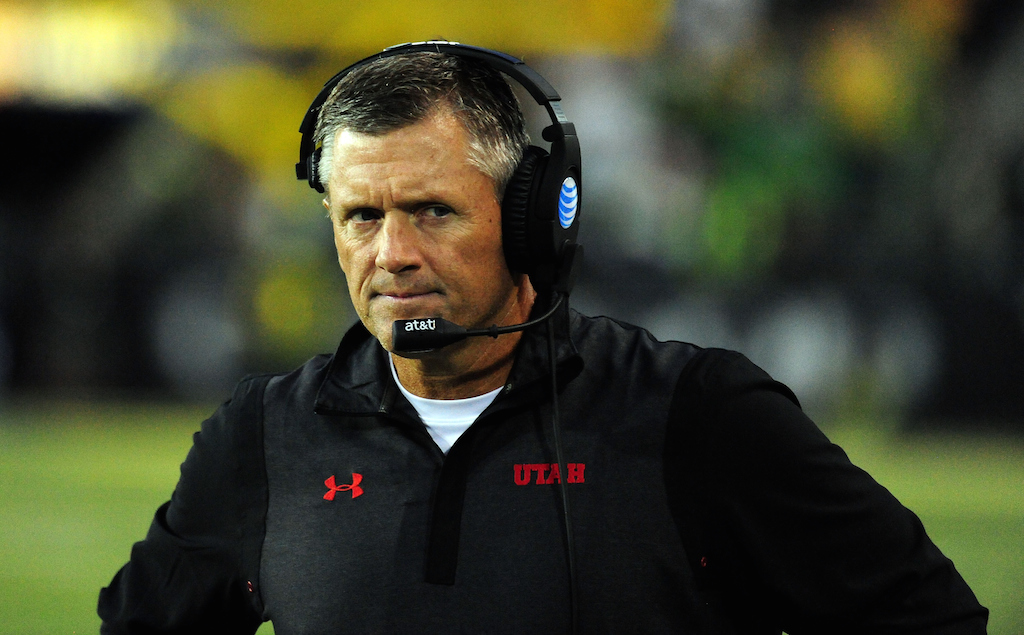 There may be no hotter coach in college football right now than Kyle Whittingham. And while he's done a superb job with the Utah Utes — currently holding an 89-43 overall record since becoming the head honcho in 2005 — it's what he's been able to do with this season's team that has really gotten people talking.
After starting the 2015 season unranked, Utah has shown it belongs in the College Football Playoff conversation. The Utes beat Michigan, destroyed Oregon (62-20), and toppled a talented Cal Bears team. They are now the No. 4 team in the country, and a serious force to be reckoned with. Should this team continue its current pace, we'd expect Whittingham's name to be on the shortlist of plenty of major programs looking to fill a head coaching position. And that includes USC.
4. Kevin Sumlin, Texas A&M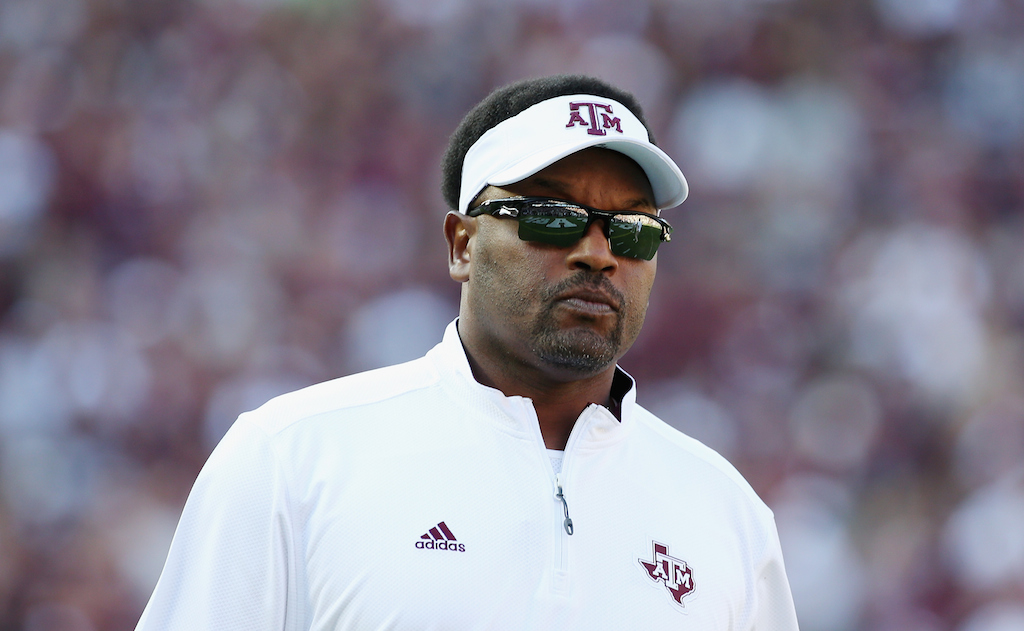 On account of his stellar body of work, Texas A&M's Kevin Sumlin is easily one of the most in-demand coaches in all of college football. In his eights seasons as the man calling the shots — four of which were at Houston — Sumlin has an overall record of 68-28, won three Conference Coach of the Year awards, and has been victorious in five bowl games. Let's just say he gets the job done.
As the head coach of the Aggies, Sumlin has a pretty sweet gig. The university has invested a lot of money in the program, Texas A&M has become the dominant force in terms of in-state recruiting, and this team has what it takes to be successful for years to come. However, USC is easily a top-five coaching position. Can Sumlin really walk away from that twice?
5. Chip Kelly, Philadelphia Eagles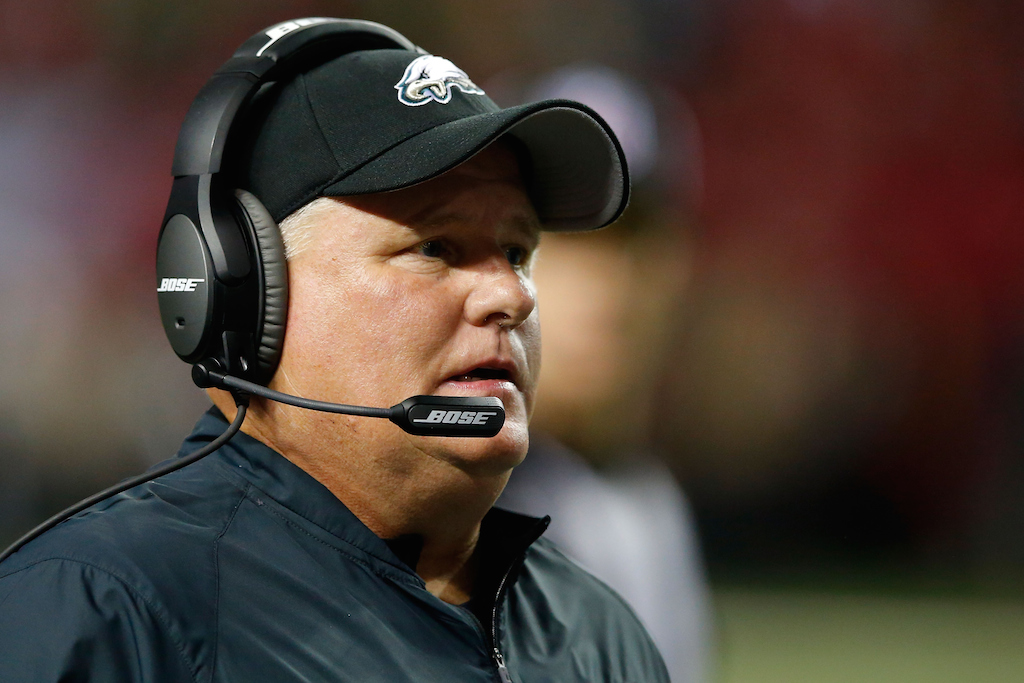 You can't have a conversation about head coaching vacancies at big-name college football programs, and not include Chip Kelly. It's just a point of procedure by now. Still, when the topic becomes about a school in the Pac-12, especially when it happens to be USC, you can't help but give pause.
If Kelly were to ever consider returning to the college game — and we're not suggesting that's the case — you'd have to think the position at USC would be fancy enough to lure him back. However, until further notice, Big Chip is still running the show in Philadelphia. Of course, if the Eagles can't remain on the winning track, who knows how long that's going to last.
All statistics are courtesy of SR/College Football and ESPN.go.com.