Top 4 Veteran College Football Coaches With the Most Wins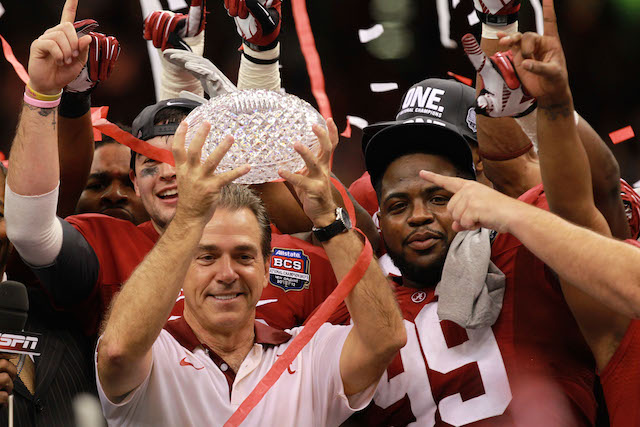 Major college football has turned into a billion dollar business. This is being made clear by the constantly growing salaries of head coaches around the nation. Universities across the country are realizing the value that a big-name head coach can bring to their institutions, and have made finding the best possible coach for their team one of their highest priorities. Their decisions are judged not only by the win-loss records of the coaches they hire, but also by the attendance figures and profitability of the football program as a whole. Coaches on the other hand are in the business of winning, and they are evaluated almost strictly on their on-field success.
Here is a look at the four Football Bowl Subdivision (FBS) head coaches with the highest career winning percentages (minimum of five years coaching at the FBS level).
4.  Nick Saban, Alabama
Career Record: 182-59-1
National Championships: 4
Career Winning Percentage: .754
Saban's college head coaching resume includes stops at Toledo, Michigan State, LSU, and Alabama. He won one national championship with LSU and has already won three national championships at Alabama. Saban led the Crimson Tide to the first ever College Football Playoff in 2014.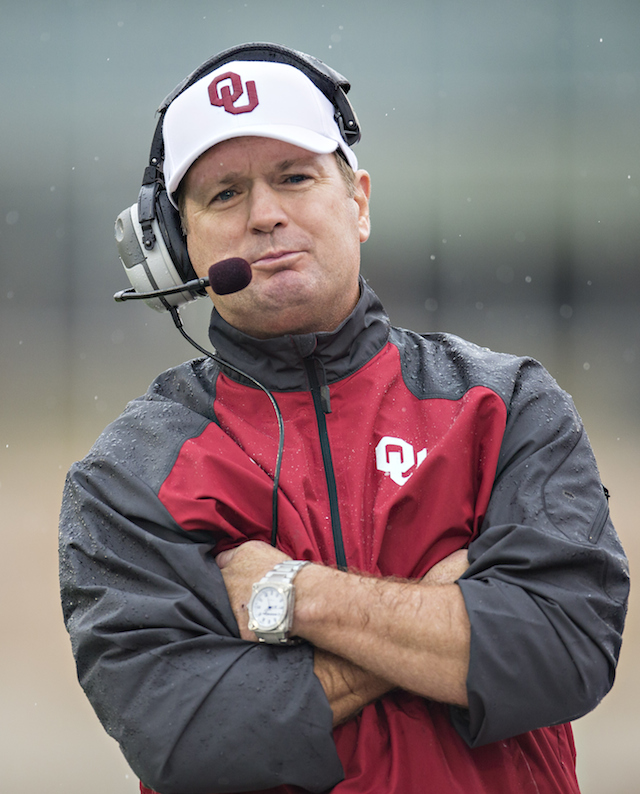 3.  Bob Stoops, Oklahoma
Career Record: 168-44
National Championships: 1
Career Winning Percentage: .792
Stoops recently completed his 16th season as the head coach at Oklahoma. The Sooners' job is the only head coaching job of Stoops' career, and he has compiled 12 seasons with double-digit wins during his time in Norman.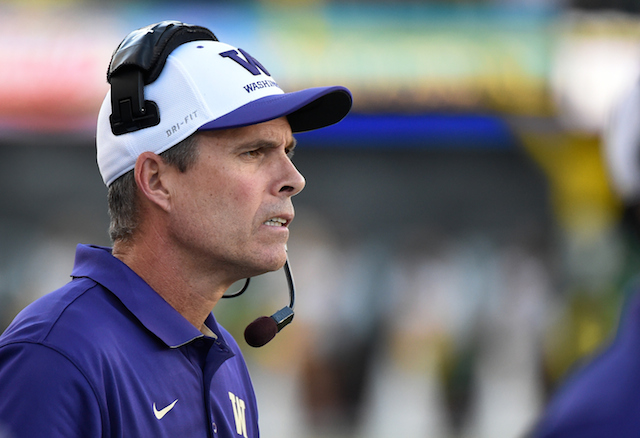 2. Chris Petersen, Washington
Career Record: 100-18
National Championships: 0
Career Winning Percentage: .847
Petersen is fresh off his first season as the head coach at Washington. All of his previous head coaching experience comes from his eight seasons leading the Boise State football program. During his time in Boise, Petersen compiled an overall record of 92-13.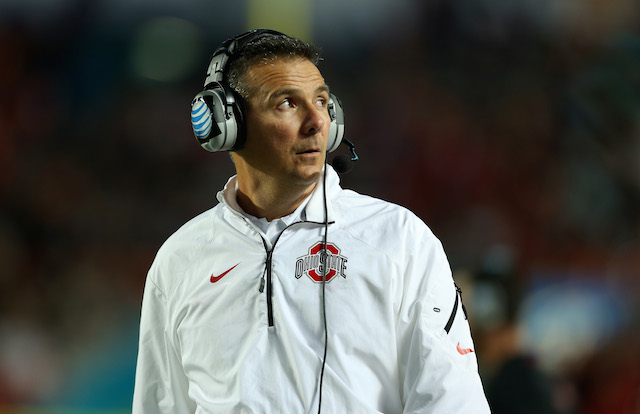 1. Urban Meyer, Ohio State
Career Record: 142-26
National Championships: 3
Career Winning Percentage: .845
Meyer has been the head coach at Bowling Green, Utah, Florida, and Ohio State during his impressive career. He has eight 10-win seasons, and has gone 36-3 in his three years at Ohio State. Meyer  led the Buckeyes to a victory in the first ever College Football Playoff.
All data courtesy of Coaches Hot Seat.