NCAA: The 3 Most Overrated Teams in College Football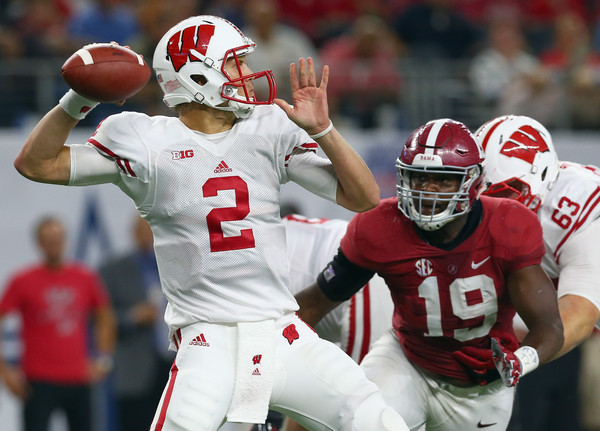 Don't you love it when your favorite team is ranked in the top 25? It gives you reason to believe that this could be your school's year. It also gives you bragging rights over your friends, especially when their alma maters can barely win a game. Having your school ranked highly is awesome… nothing negative about it, right?
Maybe not so much. Despite a club's high ranking, problems can be apparent and found at every corner. From big injuries, a lack of talent, poor performances on the field, and other issues, sometimes a high ranking isn't indicative of how a good a football team actually is.
In 2015, some of the highest ranked teams in the nation are dealing with these issues. They've managed to win their first couple of games, but with these clear areas of concern, a loss in the near future seems imminent. With that, here are the top 3 overrated schools in the nation entering mid-September:
3. Notre Dame Fighting Irish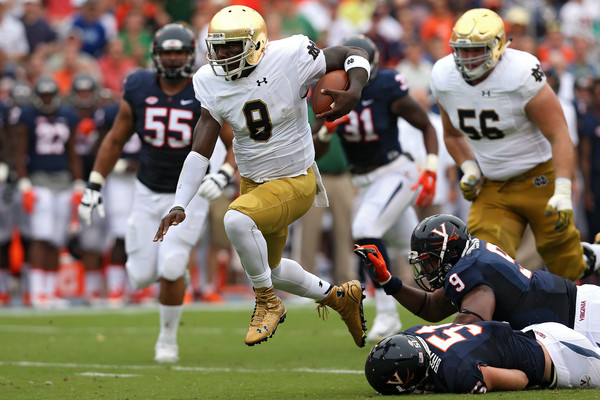 Current Rank: #8 in AP Poll
Notre Dame was primed for a breakout season in 2015. They have the talent, the coach; all of it. That was before their week 2 contest against Virginia.
Despite winning that game, Notre Dame suffered a loss that they may not be able to recover from. Starting QB Malik Zaire sustained an ankle injury that will keep him sidelined for the remainder of the season. While his replacement, DeShone Kizer, looked good in finishing the game, Zaire was a dual-threat QB that can't be easily replaced. His injury didn't help either.
Aside from Zaire's injury, the Irish's lackluster effort against a Virginia team that got blown out the previous week is a concern. They trailed for a chunk of that contest and let the Cavaliers stick around until the end. Virginia's not the worst team in the country, but Notre Dame is easily the more talented team, so it shouldn't have been that close.
Despite these concerns, Notre Dame is still a top 25 club that has a chance to make a run at the playoff. It's just that number 8 seems like a bit of a stretch at this point. We will find out how good this team really is over the next few weeks, as they play Georgia Tech and Clemson in two of their next three games.
2. Texas A&M Aggies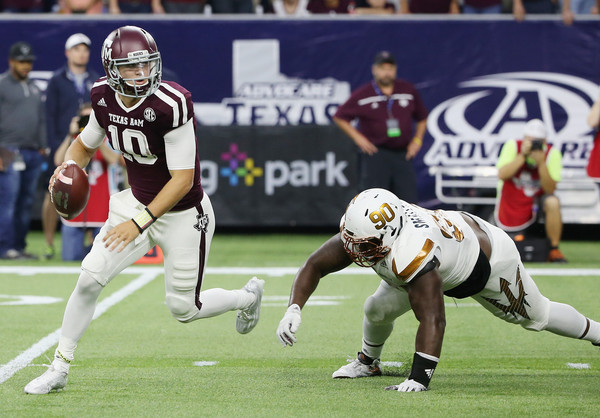 Current Rank: #17 in AP Poll
Sort of a trendy team after a huge week one performance, Texas A&M has the feel of a team that is not nearly as good as it's ranking would suggest they are. Sure, they played great against Arizona State and did what they were supposed to do against Ball State. That isn't enough to merit this ranking, however, especially when you consider the fact that the Aggies play in the loaded SEC West.
Kyle Allen has looked pretty good at quarterback, but after that, who's been overly impressive on this team? The running game has been good but not great (by college football standards) and the receiving corp doesn't present anyone that is frightening. On defense, what will happen when they play those tough SEC squads? They've played well so far, but that could change once the schedule gets tougher.
Maybe it's unfair, but Texas A&M hasn't earned this ranking and are simply over-hyped due to the fact that they play in the SEC. The conference always gets a bunch of love from the voters, so it's no surprise. When conference play begins for the Aggies, however, we will see how good this team really is. Maybe they will prove that they belong high in the rankings, but until then, they are an overrated team.
1. Auburn Tigers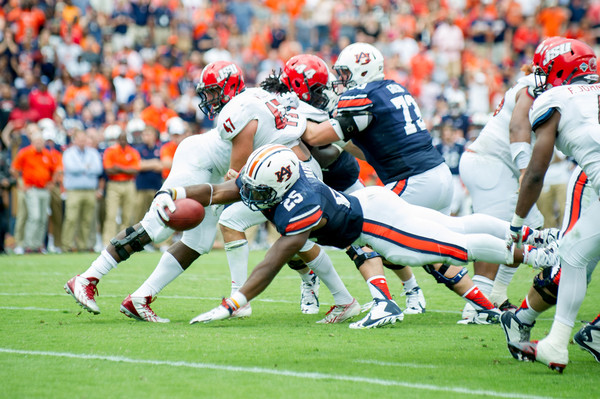 Current Rank: #18 in AP Poll
Despite a 2-0 record, the Auburn Tigers could very well, and probably should very well, be 0-2. The Louisville Cardinals nearly erased the Tigers' big lead in week 1 before a time management issue did them in at the end. Then what happened in week 2 was possibly the most shocking thing we've seen this season, as FCS Jacksonville State took Auburn to overtime before the Tigers prevailed. Their play has been unacceptable for a supposed upper tier team.
The play of running back Peyton Barber is encouraging, but in most other facets of the game, concerns are high. QB Jeremy Johnson has already thrown five interceptions and the defense has been inconsistent at best. The Tigers lost so much talent to the draft after last season and most people seemed to dismiss it. What we are seeing on the field now is the result of all that change over.
Even though they dropped 12 spots after their terrible week two win, the Tigers don't even belong in the top 25 with the way they have played early this season. With the beginning of their SEC schedule and the LSU Tigers looming, we could see this team drop out of the national picture very quickly. That, or they will beat LSU and prove that they are a legitimate contender. That's what is great about college football; you really do never know what could happen.