NCAA Tournament: 5 Memorable ​Second-Round​ Games Since 2010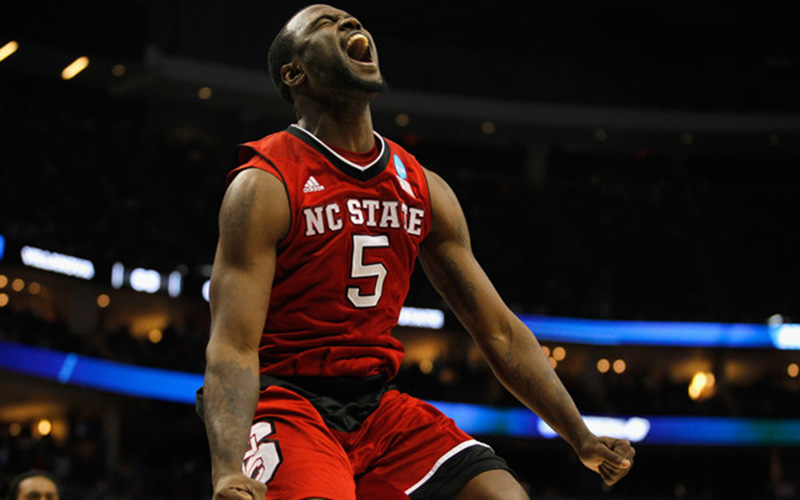 Throughout the history of the NCAA Tournament, many of the most memorable games occur in the rounds of 64 and 32. With teams snagging unlikely upsets, powerhouse schools creating momentum for a Final Four run, and crazy buzzer-beaters, these first two rounds of the tourney are often so great because of what they mean later on. Players make names for themselves and coaches receive national attention for their success — all thanks to these early tournament games.
With some unforgettable games already in the books in this year's big dance, like Purdue's stunning loss to Arkansas-Little Rock in double-overtime and Yale's historic win over Baylor, we decided to look at five of the best early-round tournament matchups since 2010 (which all happened to occur in the round of 32/second-round games). Time well tell if any of this year's matchups will go down in the books as well.
5. North Carolina State vs. Villanova (2015)
Villanova has made a habit out of losing early in the NCAA Tournament, even when they're highly ranked. Last season was likely the crux of their misery, when the Wildcats owned a one-seed and were expected to make a Final Four run. Instead, they fell victim to North Carolina State in the second round. The Wolfpack, an eight-seed, used a balanced scoring effort to hold off Villanova down the stretch and win 71-68 (led by 17 points from Trevor Lacey).
Nova had plenty of chances to win, but 27 points from Darrun Hilliard wasn't enough. The Wolfpack lost in the Sweet 16, but anytime you beat a No. 1 seed early in the tourney, it's worth appreciating (plus, Nova ended up being the only top seed to not make the Final Four last season). With all of their recent failures, the Wildcats must be hoping for a better showing this season as a two-seed.
4. Florida Gulf Coast vs. San Diego St. (2013)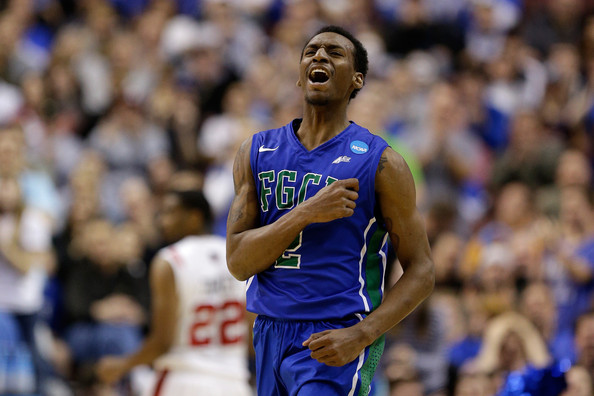 The Florida Gulf Coast Eagles weren't satisfied with one upset victory back in 2013. As a 15-seed, they beat a two-seed in Georgetown for one of the more unlikely victories in NCAA history. However, in round two that season, the Eagles were primed to make even more history when they matched up with a seven-seed in San Diego State. Trailing at halftime, the Eagles used a big second half to pull away and beat the Aztecs by a score of 81-71 — thanks to 23 points from Bernard Thompson.
With the win, Florida Gulf Coast became the first and only 15-seed (still) to ever reach the Sweet 16 (where they lost to Florida). Not bad for a school that's only been around for nine seasons. This season, the Eagles were back in tournament action, but as a 16-seed, they couldn't make more history at the hands of the talented North Carolina Tar Heels. Regardless, their 2013 run will always be one of the more improbable ones.
3. Butler vs. Pittsburgh (2011)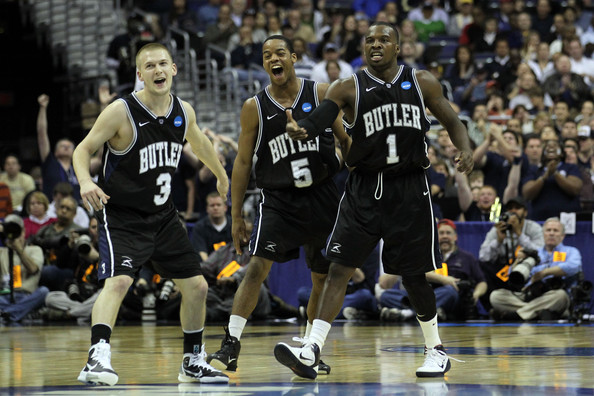 In 2010, the Butler Bulldogs shockingly made the Final Four as a five-seed and nearly pulled off an upset against one of the game's best programs (Duke) in the national championship. In 2011, the Bulldogs were hungry for more. As an eight-seed, their run started with a close victory over Old Dominion. Then came the top-seeded Pitt Panthers in round two, where another tight battle ensued. Down by eight at halftime, the Panthers got back into the game and things seemed to be headed to overtime.
However, a crazy foul by Pitt's Nasir Robinson with under a second remaining put Butler's Matt Howard at the line, where he made one free throw to win the game, 71-70. The significance of the victory? Butler went on to make a second consecutive national championship game, losing to UConn this time around. Now playing in the Big East, the Bulldogs grabbed a victory in their first-round game in this year's tournament, maybe insinuating that another run is in their near future.
2. Northern Iowa vs. Kansas (2010)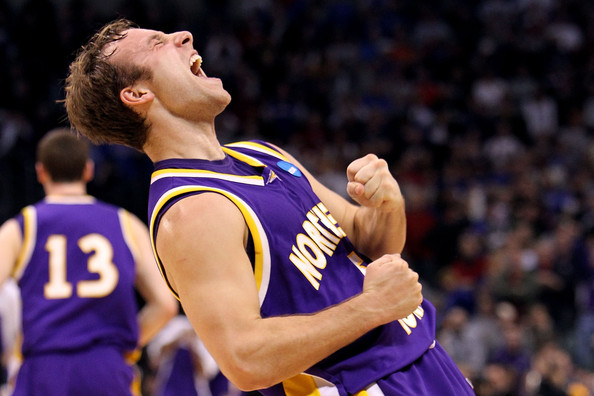 The name Ali Farokhmanesh is fun to say. If it wasn't for his performance against the Kansas Jayhawks back in the 2010 NCAA Tournament, the world wouldn't likely have the fortune of knowing his name. Playing for nine-seed Northern Iowa, Farokhmanesh and the Panthers had their hands full with the top-seeded Jayhawks. No one gave Northern Iowa a chance, but the Panthers actually raced out to an eight-point halftime advantage.
Kansas stormed back to get in the game, but with about 35 seconds left, Farokhmanesh drilled a clutch three-pointer to give the Panthers a commanding 66-62 lead (they went on to win 69-67). Northern Iowa lost in the Sweet 16, but the win was easily the biggest in the history of their program. For Kansas, they are looking to rebound as a one-seed this season with Final Four expectations.
1. Kentucky vs. Wichita State (2014)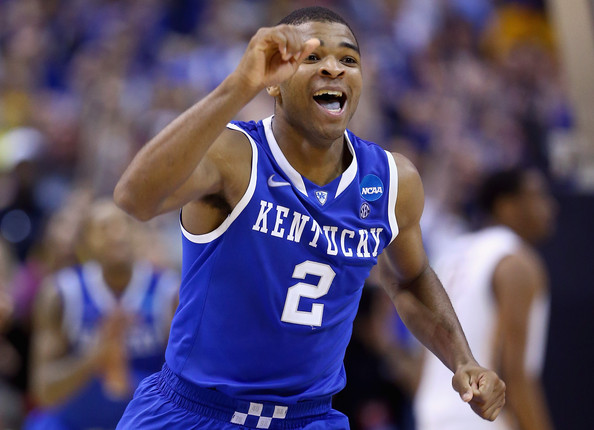 Wichita State entered the 2014 tournament 34-0 and fresh off a Final Four appearance in 2013. Even though they were unbeaten, the fact that they played in a non-major conference in the Missouri Valley made many skeptical of their status as legitimate contenders. Still, the Shockers earned a one-seed in the dance, but ended up in a region filled with daunting opponents.
They easily got by in their opening round game, but they ended up playing one of the best eight-seeds in history, the Kentucky Wildcats, in round two. The game proved to be an instant classic, as the Shockers jumped out to a six-point halftime advantage. However, in the second half, a talented Wildcats team led by Andrew Harrison stormed back to earn the "upset," 78-76.
The win led Kentucky to the Final Four, where they lost to UConn in the championship. As for Wichita State, no school outside of Butler has found more success than the Shockers. For that, we praise them.
Statistics courtesy of ESPN.com and SR/College Basketball.