NCAA Tournament: 5 Players to Watch During Opening Weekend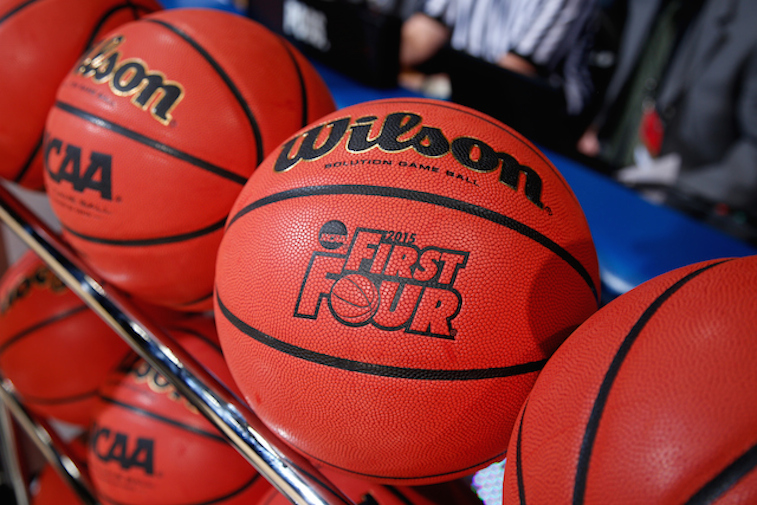 As you fill out your NCAA Tournament brackets this week, you're probably looking for upsets and teams to lean on as Final Four picks. When analyzing matchups and trying to make the best educated guesses about who will win each game, it's important to know which schools have players who can take over games all by themselves.
Knowing which guys have the ability to score points in bunches and make clutch plays can lead to a relatively successful bracket. So, with round one and opening weekend on the horizon in this year's Big Dance, here are five players who could have big performances during the first weekend of action — which could very well lead to stellar overall tournament performances.
5. DeAndre Bembry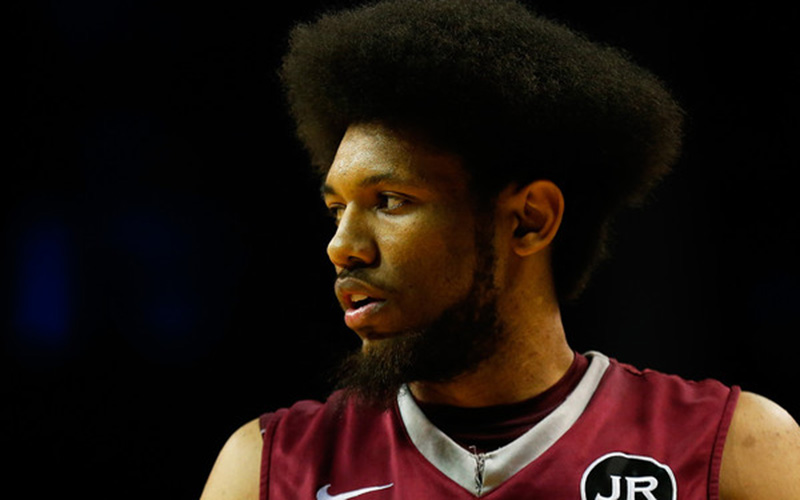 Bembry is a junior forward for the Saint Joseph's Hawks, who earned an eighth seed in the West region of the tournament and will play Cincinnati in the first round. While the Hawks' success this season can be largely attributed to senior Isaiah Miles, Bembry proves that he can do just about everything on the court. He averages 17.3 points, 7.7 rebounds, and 4.5 assists per game (which leads the team). Bembry also collects 1.4 steals per game to lead things on the defensive end.
With nine games of 20-plus points and eight double-doubles, he shows a takeover ability that could lead to a magical run for his team. Seeing how he played in the Atlantic 10 championship game with 30 points, Bembry could continue his strong play against a solid Bearcats team in round one. If the Hawks advance, Bembry's challenge will be leading his team to victory over the top-seed Oregon Ducks in the round of 32, where his true talent and potential will be tested. He's got the tools to be the top player of the weekend.
4. Jaylen Brown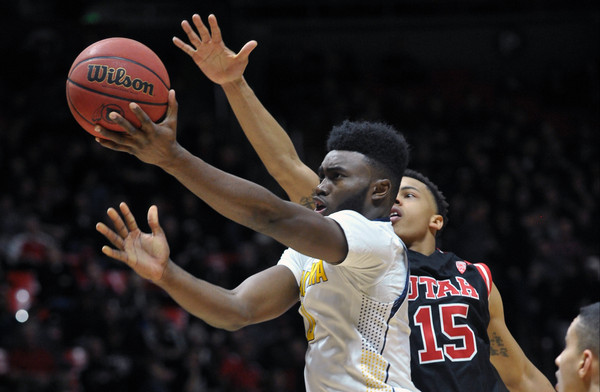 A projected lottery pick in this year's NBA draft, Brown turns out to be one of the top freshmen in the country for the Cal Golden Bears. The forward averages 15 points and just over five rebounds per game, which helped Cal capture a four-seed in the South region — where Hawaii awaits in the round of 64.
Brown has been inconsistent at times, but he also shows that he can dominate when he's on his game. In six different games, Brown scored 20-plus points. Unfortunately for Cal, they lost all of those games, but those efforts by their freshman (who also had four double-doubles this season) weren't the reason why. With his ability to score inside and out, Brown could be in for a game to remember against Hawaii as his team tries to avoid an upset.
If Brown leads Cal to a win, the Golden Bears could be matched up with a talented Maryland team, where a Brown double-double is likely required for them to advance to the second weekend of tournament play. He's on every NBA team's radar as the tournament begins, which could lead to an opening weekend that opens some eyes around the sport for Brown.
3. Ben Bentil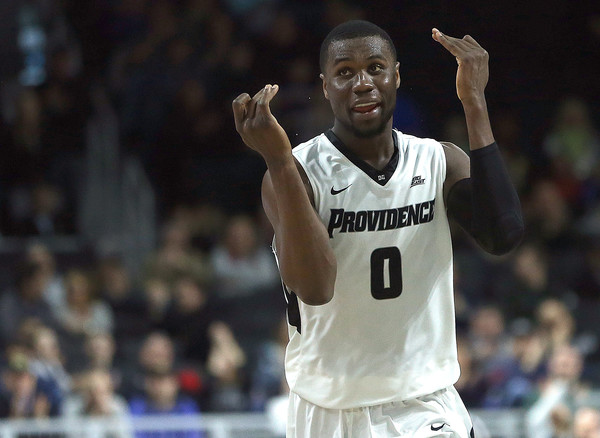 The Providence Friars' Kris Dunn receives a lot of the attention as a projected top pick in the NBA draft, but his teammate, Ben Bentil, might be the team's most important player as they begin their tournament run. This sophomore forward knows how to put up incredible numbers. Bentil averages 21 points (top 20 in the nation) and nearly eight rebounds for Providence this season, as he mightily improved from his freshmen campaign.
The sophomore scored 20-plus points an outstanding 20 times this year, including four games with 30-plus points and a career-high 42 in a tough Friars' loss against Marquette. It's clear that the guy can score, but he also had eight outings with 10 or more rebounds, which led to seven double-doubles. Bentil is definitely a beneficiary of great play by his point guard Dunn, who dishes out more than six assists per game, but there is no questioning what a dominant force Bentil can be for Providence.
As they prepare for an eight versus nine matchup in the East region against USC, Providence will need Bentil to be that force in what should be a tightly contested game. They will really need his efforts in a potential round of 32 match against top seed North Carolina if they want to advance to the Sweet 16.
2. Jameel Warney
Stony Brook probably isn't a team you paid much attention to this season, but their ultra-talented senior forward provides plenty of reason to keep an eye on them when they play against the powerhouse Kentucky Wildcats in a four versus 13 East regional opening round contest. The guy we're talking about is Jameel Warney, who may be the best player you've never heard of.
In his final season for the Seawolves, Warney averaged 19.8 points, 10.7 rebounds, and three blocks per game. On 17 different occasions, he scored 20-plus points, and on two of those occasions, Warney went for 30 or more points, including a clutch 43-point game in the America East championship to get Stony Brook into the tournament for the first time ever. Oh, and that rebounding ability led to 20 double-doubles.
His clear offensive ability coupled with his presence on defense makes Warney a player capable of leading a team like Stony Brook to an unimaginable upset. If Warney dominates and the Seawolves beat Kentucky, they could be a serious threat to knock off Indiana in the round of 32 as well and reach the Sweet 16, earning the moniker of "Cinderella" in the process.
1. Buddy Hield
No shocking development here, but Buddy Hield is set up — maybe more than any other player — to have the best tournament out of any individual player in the Big Dance. It's all because of his dominant scoring ability for the Oklahoma Sooners. Hield scored 25 points per game to rank second in the nation, but his ability to score in bunches stretches beyond that number.
Hield has been electric with his three-point shooting, hitting around 46% of his shots from long range. He scored 20-plus points exactly 23 times in 2015-16; 10 of those games were 30-plus point performances and one of them was a 46-point effort in a classic matchup against Kansas. Even though he struggled in Oklahoma's loss in the Big 12 tournament, with just six points (the only time he scored in single digits all season long), Hield has been the driving horse for a Sooners' team that earned the two seed in the West region of the tournament.
They probably won't need Hield to be big in their round of 64 contest against Cal-State Bakersfield, but expect the Wooden Award favorite to go off anyway and create momentum for a legendary tournament performance. Oklahoma will need Hield in their second round contest if they want to get by either VCU or Oregon State and reach the Sweet 16. Judging by his season of clutch moments, Hield should be up for the task.
Statistics courtesy of ESPN.com.