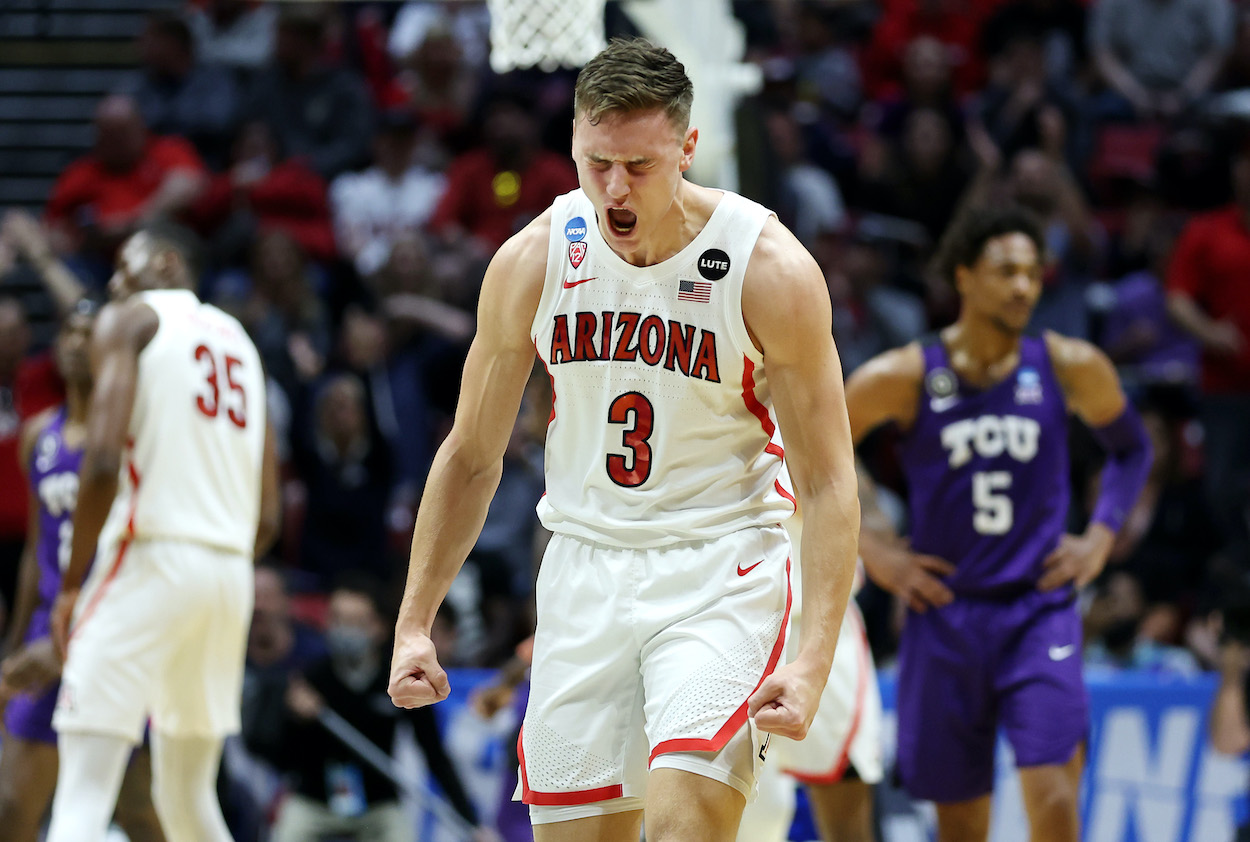 NCAA Tournament: Arizona Headlines the 3 Teams on Upset Alert in the Sweet 16
Are No. 1 seeds Gonzaga and Arizona on upset alert in the Sweet 16 of the NCAA Tournament?
We're already through two rounds of the 2022 NCAA Men's Basketball Tournament, and we've already seen a number of major upsets as we do every year. They do call it March Madness, after all.
As the Sweet 16 is set to get underway on Thursday, let's check out the three top seeds on upset alert this week.
Arizona Wildcats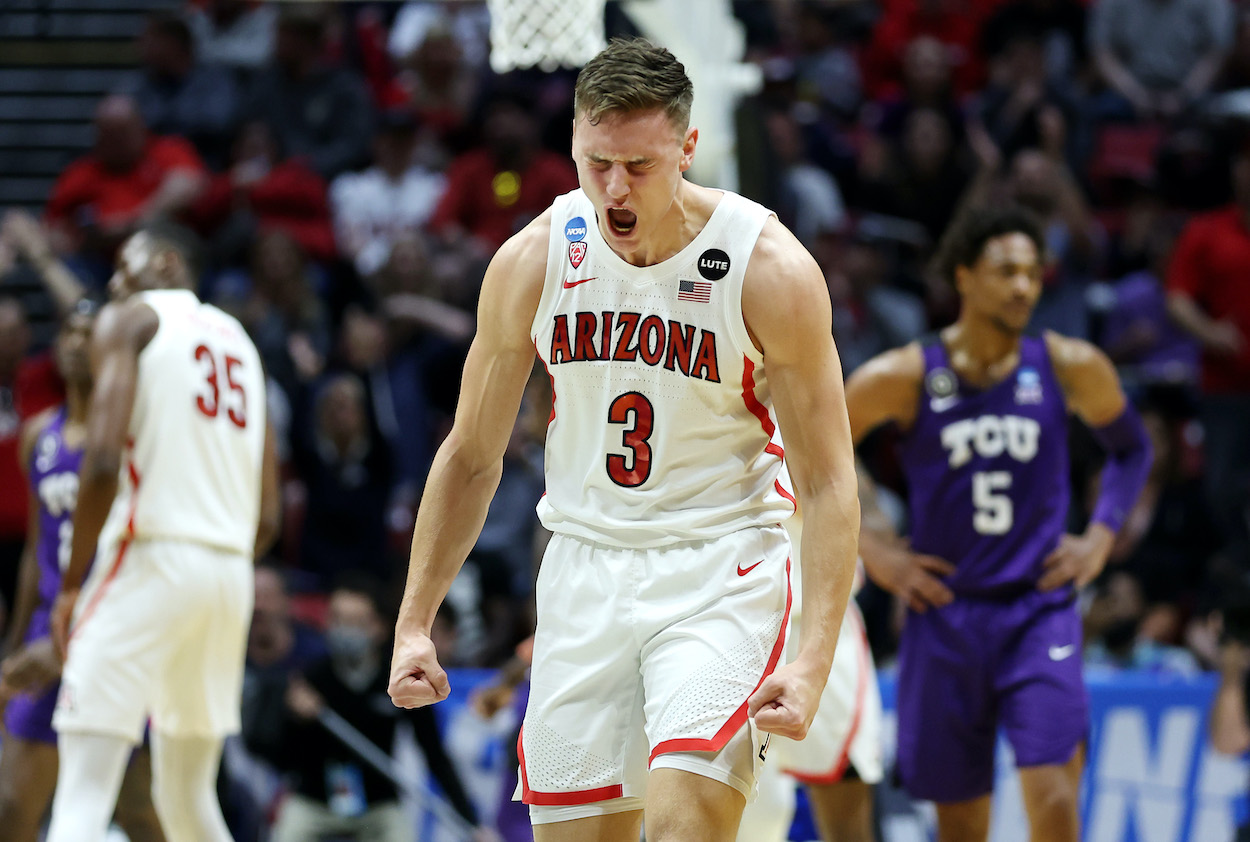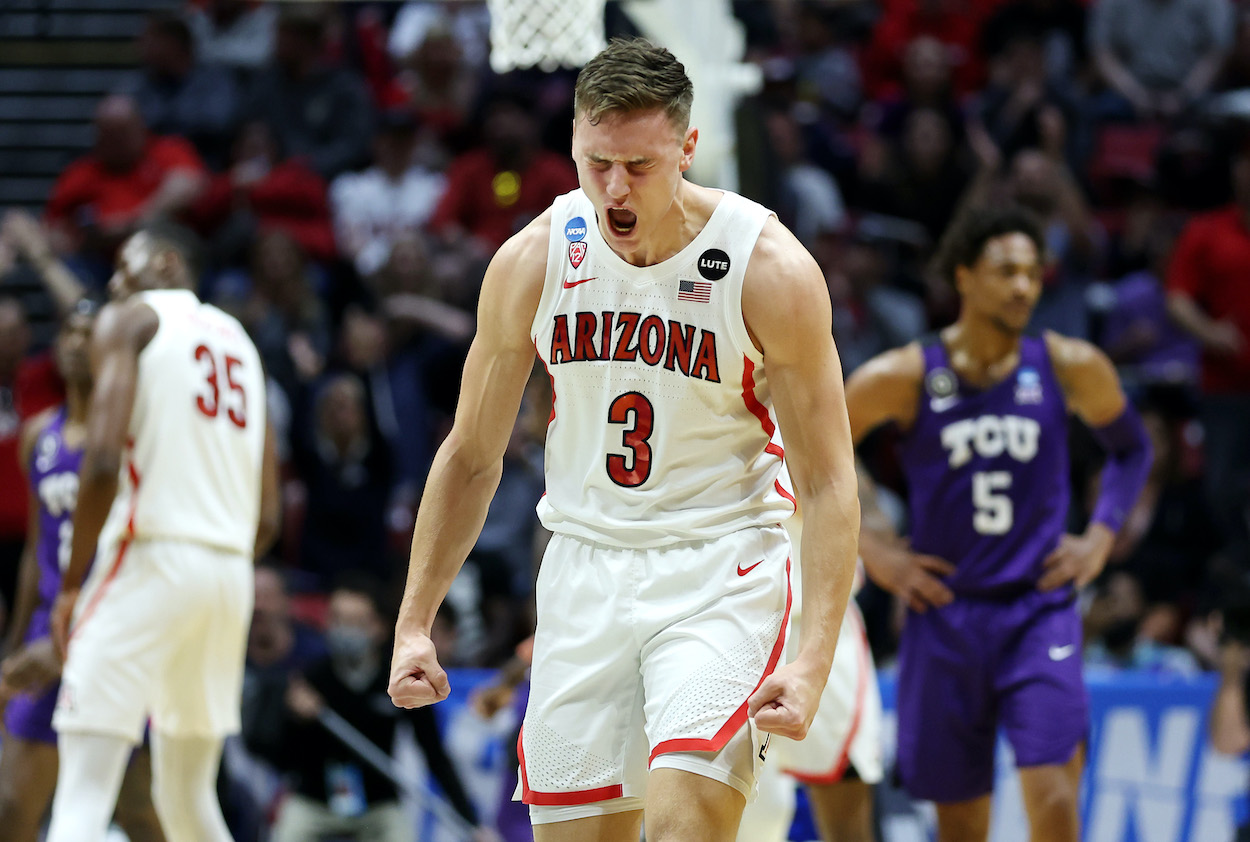 Arizona is lucky to still be dancing after surviving an upset scare to TCU in the Round of 32. The Horned Frogs grabbed 20 offensive rebounds and forced 16 turnovers in an overtime thriller that could've gone their way with a friendlier whistle.
The bad news for the Wildcats? Houston owns the best offensive rebounding rate in the country (37.8%), and it ranks 23rd in turnover margin this season. This relentless, supremely athletic Cougars squad should be able to torture Arizona on the boards, and they have a stable of perimeter defenders who can frusrate Bennedict Mathurin in the half-court.
Arizona is only a 1.5-point favorite against Houston in the Sweet 16, but don't be fooled by the short number. The Cougars rank second in the nation in KenPom's adjusted efficiency margin, one spot ahead of the Wildcats. This game is a true toss-up, so don't be surprised if the 1 seed gets bounced here.
Duke Blue Devils
Here's another game where the spread indicates the top seed is more vulnerable than the public might believe. Duke, despite being a 2 seed and a public darling in college basketball, is actually a one-point underdog to 3-seeded Texas Tech in the Sweet 16.
Why might that be?
Well, for starters, the Red Raiders have arguably the best defense in the country. They rank No. 1 in KenPom's adjusted defensive efficiency, and they don't let up any easy buckets inside the paint. If the refs decide to swallow their whistles and encourage a physical game, Texas Tech will have a decisive advantage here.
The Red Raiders also feature strictly seniors and juniors in their rotation, and that experience should help them against a Blue Devils team heavily reliant on freshmen and sophomores. A Texas Tech win would be an upset in terms of seeding and public perception, but it wouldn't be much of an upset at all.
Purdue Boilermakers
Look, I know a 15 seed has never made it past the Sweet 16 in the history of the NCAA Tournament. I also know Purdue has a lottery pick in Jaden Ivey and a 7-foot-4 giant in Zach Edey patrolling the paint. And yes, I'm well aware St. Peter's ranks 225th in the country in adjusted offensive efficiency and doesn't have a single player in its starting lineup taller than 6-foot-7.
But screw all that! This is March, and this Peacocks team might have just enough madness inside them to pull off yet another magical upset.
What the MAAC champions do have going for them is the 25th-ranked adjusted defensive efficiency in the country, and center KC Ndefo is an excellent defender for his size. He can at least make Edey work in the paint, while a sturdy perimeter defense can keep Ivey from getting into the paint at will.
St. Peter's plays at a snail's pace, which will limit Purdue's possessions and keep the Boilermakers out of transition. And we saw how Kentucky wilted late in the game when the pressure was on. Who says Purdue and famous choker Matt Painter can't do the same?
Let's go make some history, Peacocks.
Like Sportscasting on Facebook. Follow us on Twitter @sportscasting19.