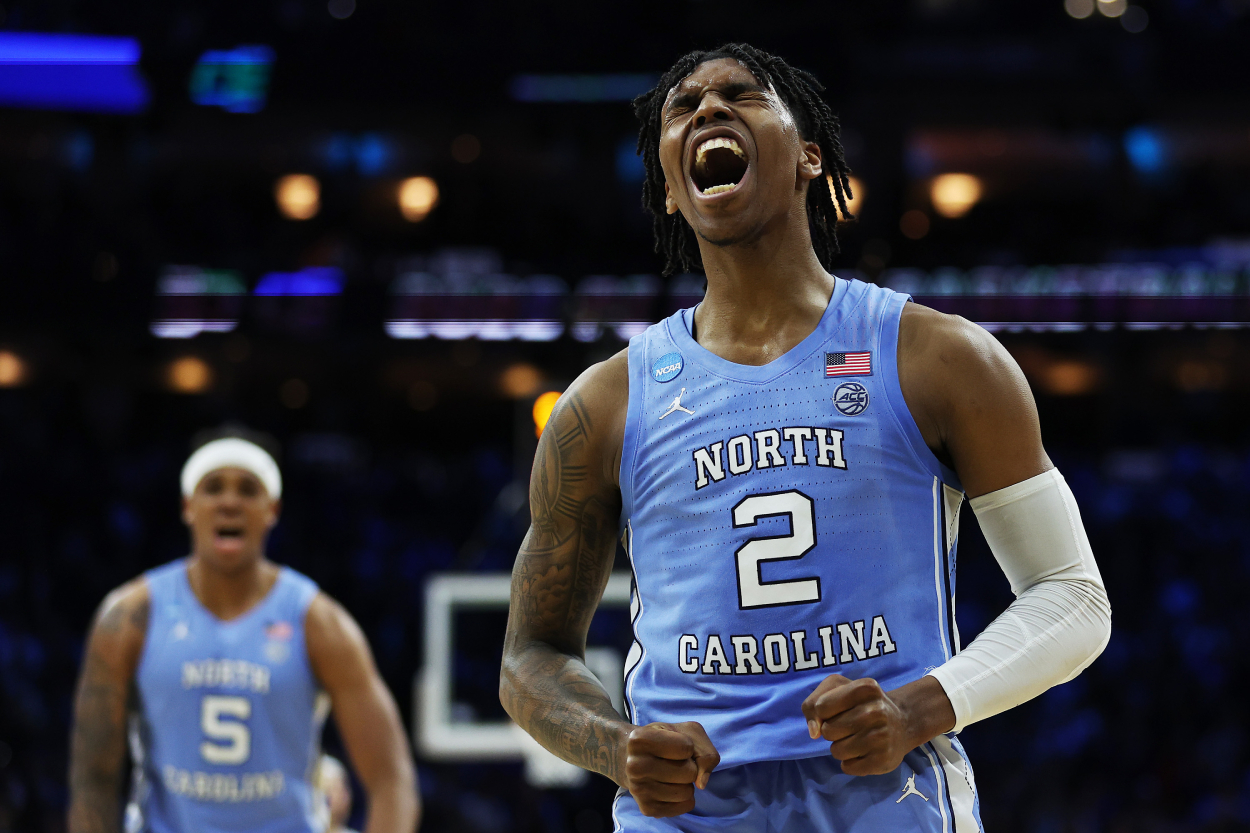 NCAA Tournament: North Carolina Is in a Perfect Position to Win Yet Another National Championship
North Carolina has already won multiple national championships throughout its program history. Now, the new-era Tar Heels are in a perfect position to win yet another title.
Various legends likely come to mind whenever you think of the North Carolina Tar Heels' college basketball program. They have had iconic coaches like Dean Smith and Roy Williams, and numerous star players like Michael Jordan, James Worthy, Vince Carter, and Sam Perkins.
But the Heels are now in a new era. It's time for head coach Hubert Davis and players Caleb Love, Armando Bacot, and others to solidify their spots among all-time greats.
So, will they? Can North Carolina win yet another NCAA men's basketball national championship?
The team is in an excellent position to do just that.
North Carolina has already won six national championships
Before we look at why this year's North Carolina team has a chance to go all the way, let's reminisce about the program's storied history.
After reaching the national championship game for the first time in 1946, the program won its first title under head coach Frank McGuire in 1957.
It didn't become a national powerhouse, though, until Dean Smith took over in 1961.
Smith led the Tar Heels to the Final Four in 1967 before reaching the championship game in 1968. They then made a third consecutive Final Four in 1969 and got there again in 1972.
North Carolina eventually made 11 Final Fours under Smith and reached the national title game five times. It won its first championship with him and second in program history in 1982. The squad featured players like Michael Jordan, James Worthy, and Sam Perkins. UNC then won Smith's second championship in 1993 with Eric Montross and George Lynch.
Smith ended his legendary career after 1996-97, and Bill Guthridge and Matt Doherty had limited success. But Roy Williams took the Tar Heels back to the top once he became the lead man in 2003.
Williams took them to five Final Fours and four championship game appearances. He also won three titles. His championship teams featured guys like Tyler Hansbrough, Danny Green, and Wayne Ellington.
North Carolina's success with Smith and Williams increased its total national championships to six. The program ranks third all-time behind UCLA and Kentucky.
But now, it's time for new stars to take over.
UNC has gone on a miraculous run to the Final Four
In February, there were serious concerns about whether North Carolina would miss the NCAA Tournament. Under first-year head coach Hubert Davis, the Tar Heels were 18-8 with a loss to a trash team like Pittsburgh and a 29-point defeat to Kentucky.
They have since gone on an unreal run.
UNC ended its regular season with five straight wins, including an upset over fourth-ranked Duke. Its hot play then carried over to the NCAA Tournament. North Carolina dominated ninth-seeded Marquette before upsetting No. 1 Baylor and No. 4 UCLA. It then defeated the Cinderella St. Peter's Peacocks to reach the Final Four.
So, what has been working for the Tar Heels? They have had several stars carry the team when needed.
In their Round of 64 win over Marquette, Brady Manek led the way with 28 points. R.J. Davis then dropped 30 in the Round of 32 before Caleb Love had 30 against UCLA. During their Elite Eight contest against St. Peter's, Armando Bacot had a whopping 20 points and 22 rebounds.
North Carolina's talent is finally clicking, which means the Heels have the requisite firepower to win their seventh championship.
North Carolina has a great chance to win a seventh national championship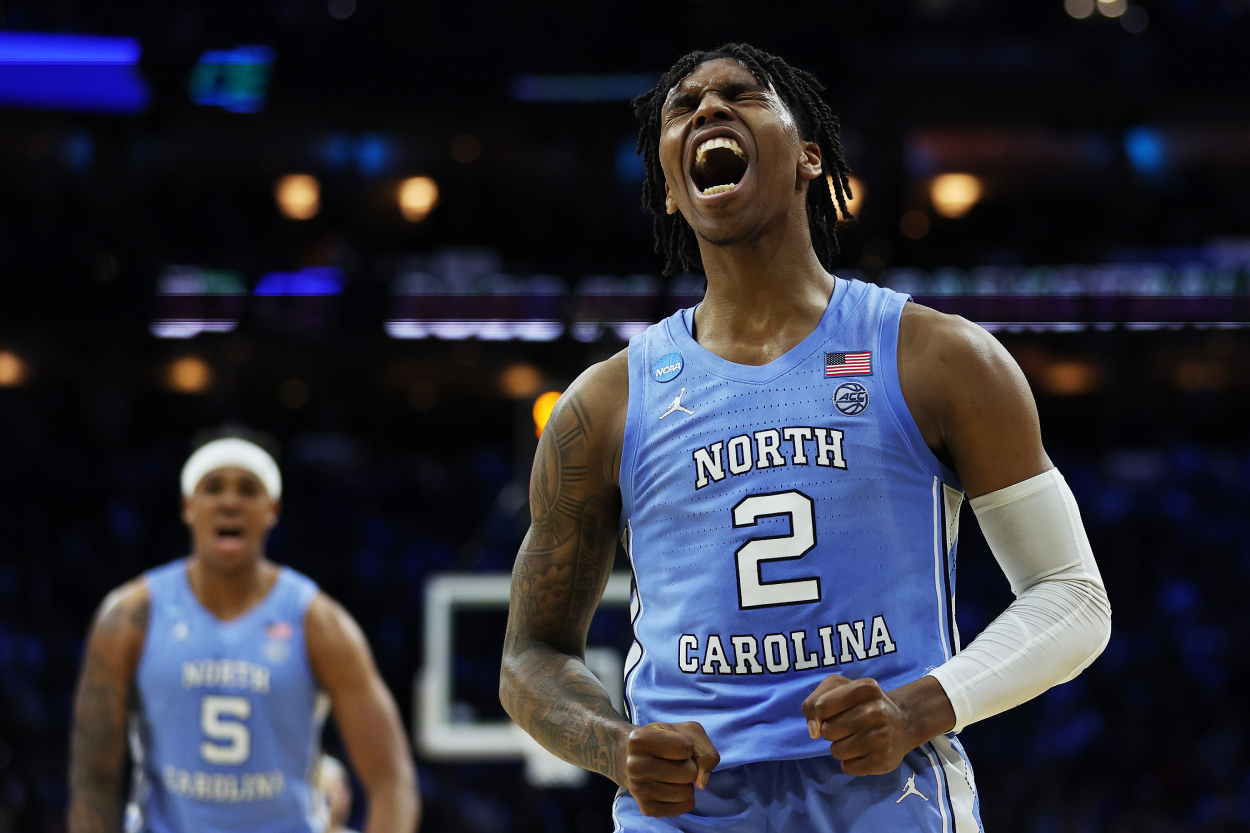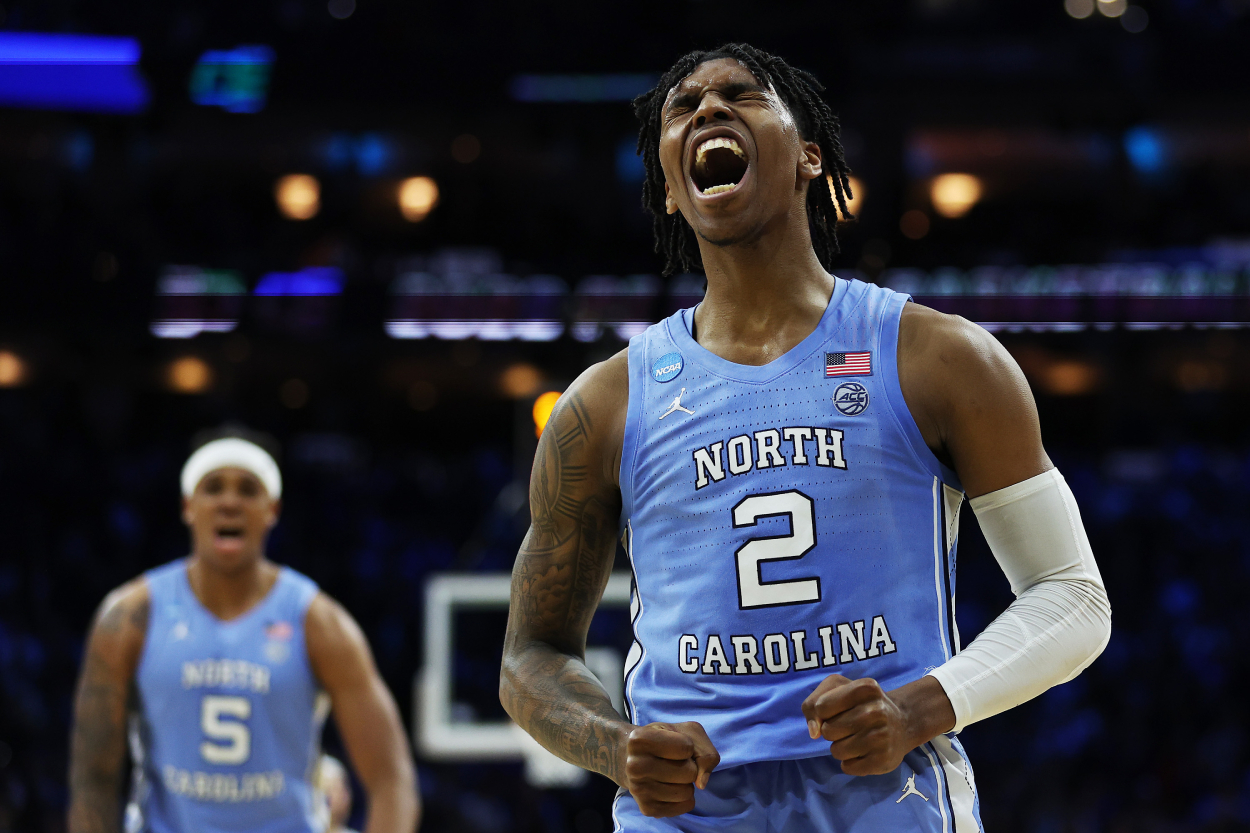 Don't get confused; North Carolina has a tough road the rest of this season.
The Duke Blue Devils, who the Tar Heels play in the Final Four after splitting their regular-season meetings with them earlier this year, are stacked and have been one of the country's best teams since the beginning of the season. They are an elite offensive squad and have five players who average double-digit points. UNC, though, is a better rebounding team. The Blue Devils have also had the same leading scorer in three of their four NCAA Tournament games.
If North Carolina can take away Paolo Banchero, it has a great chance to reach the natty.
So, what happens if the Tar Heels play the Kansas Jayhawks for the national title? They will certainly have a tough time. Ochai Agbaji has been the top scorer all year for Kansas, and the team has seen Remy Martin dominate in the tourney. However, UNC is still a better on the glass and could use that to its advantage.
If it plays Villanova, North Carolina would have a considerably easier time considering Justin Moore's recent injury.
But no matter who they play, the Tar Heels' firepower will be in their favor. If teams contain Caleb Love, they will have to worry about Brady Manek. Oh, but Manek is shooting poorly? Armando Bacot can just dominate in the post.
North Carolina is loaded.
Yes, it may have looked like a struggling team with a first-year head coach a little over a month ago, but UNC is now in a great position to win its seventh national title.
Stats courtesy of Sports Reference