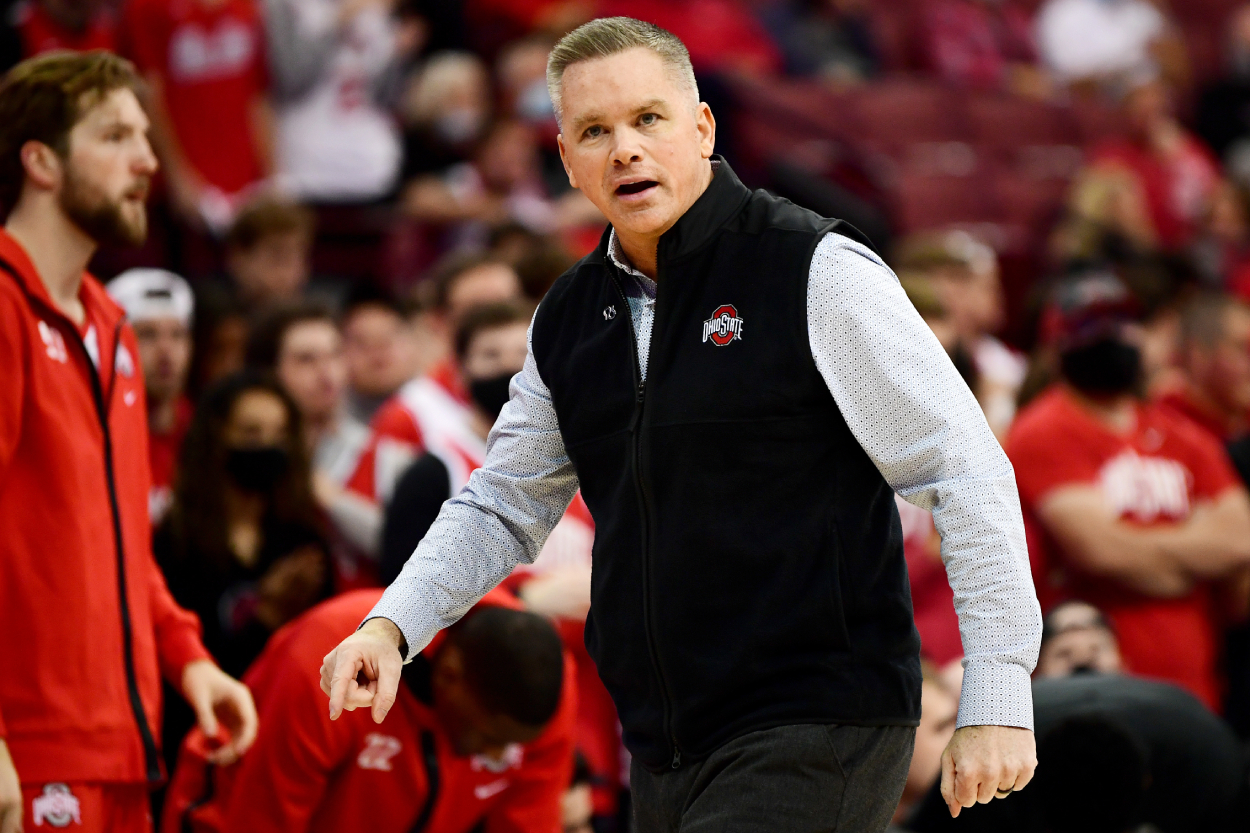 NCAA Tournament: Ohio State Must Question Chris Holtmann's Future After Loss to Villanova
Ohio State disappointingly lost to Villanova in the second round of the Men's NCAA Tournament, and the outcome should immediately put Chris Holtmann's job in jeopardy.
With less than six minutes remaining, the Ohio State Buckeyes pulled within two points of the Villanova Wildcats in their Men's NCAA Tournament round of 32 matchup. They had essentially been trailing the entire afternoon but finally woke up and made it a game.
Then, their offense went stagnant.
Villanova closed the contest on an 11-3 run. The Wildcats won 71-61 to advance to the Sweet 16.
Ohio State's play in the final minutes was disappointing, but struggling down the stretch isn't new for this college basketball team. Ever since Chris Holtmann became the Buckeyes' head coach in 2017-18, they have consistently gone flat whenever things matter most. And their recent loss to Villanova proved it's time for Holtmann to go.
Chris Holtmann's struggling Ohio State Buckeyes lost to the Villanova Wildcats
Ohio State got back into the game against Villanova largely because of the fire freshman Malaki Branham started playing with during the second half. The guard scored seven straight points to cut it to 57-53, and after a Villanova three-pointer and an E.J. Liddell bucket, Branham dished it out to Jamari Wheeler, who hit a long-range shot to make it 60-58 with 5:41 left.
After that, though, the offense lacked any sort of flow or intensity. OSU couldn't find ways to put Branham or Liddell in positions to make easy shots, and Chris Holtmann's Buckeyes couldn't buy a bucket. Villanova extinguished the fire OSU's offense once had when Branham was making all his attempts, and the Wildcats won 71-61.
But the struggles down the stretch were just indicative of Ohio State's season.
This year, the Buckeyes ranked as high as 13th in the AP poll and sat at 13-4 on Jan. 27. But they then went 6-7 in their next 13 games and dropped four of five heading into the tournament, including losses to Maryland, Nebraska, and Penn State.
OSU essentially went from a potential five seed to a seven seed that had to play a powerhouse like Villanova in the second round. And it was all because the team couldn't win games during the most crucial time of the season, which has become a running theme under Holtmann.
Ohio State has consistently come up short under Chris Holtmann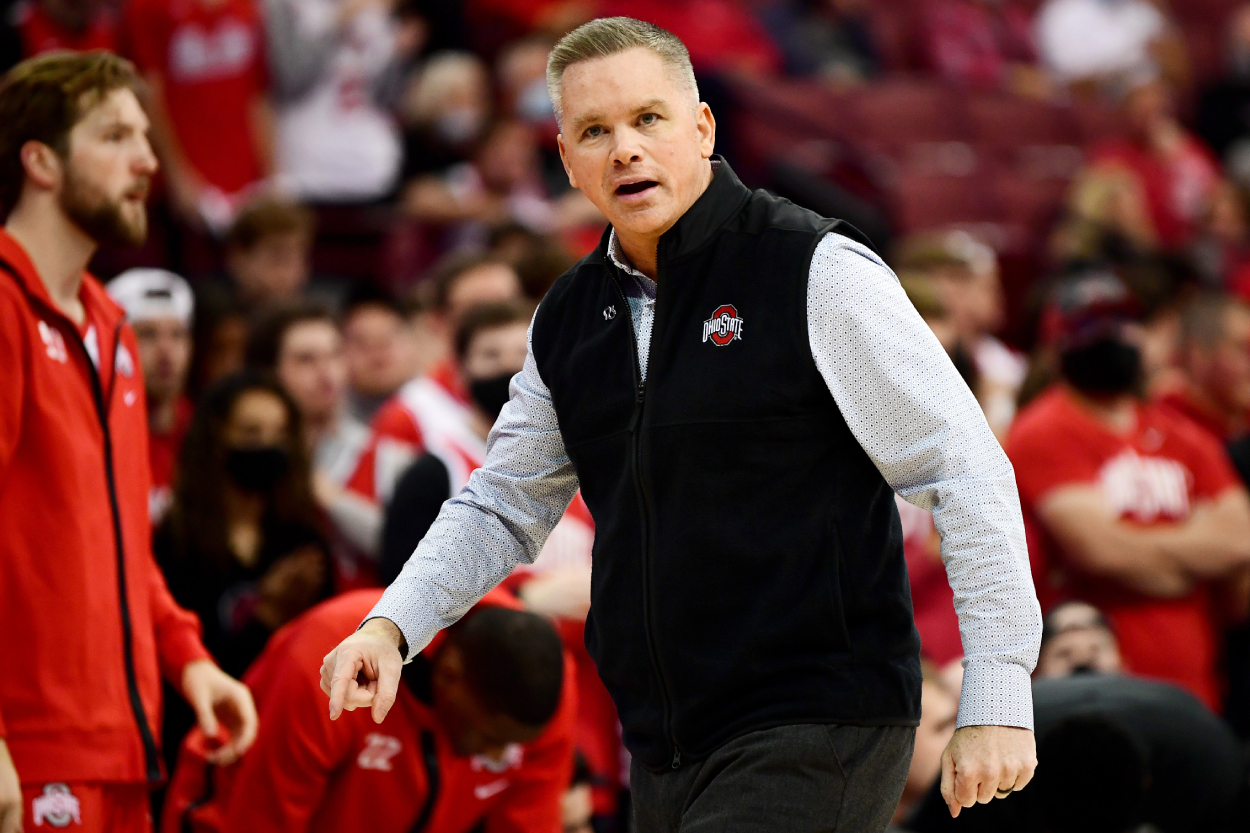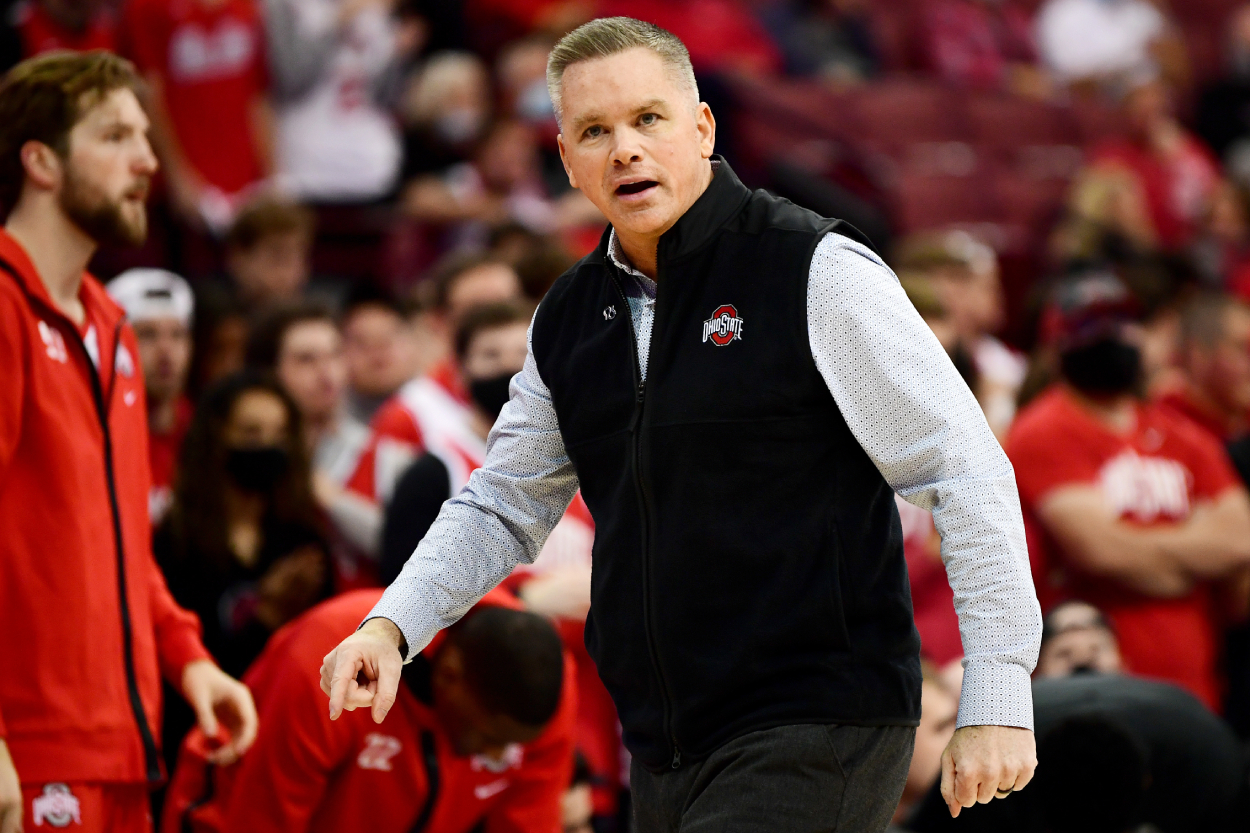 The loss to Villanova has put Ohio State in a simple position: The school needs to consider moving on from Chris Holtmann.
This wasn't the first time the Buckeyes failed to execute down the stretch under his leadership. While they have made the tournament every year with him (other than 2020 when COVID-19 canceled it), they have gone in limping each season.
In 2017-18, OSU started 22-5 and ranked as high as eighth in the AP poll. The Buckeyes finished the season losing three of their last five, though, before falling in the second round to four-seeded Gonzaga.
During the 2018-19 campaign, Ohio State started 12-1 but went downhill as soon as the new year hit, losing five straight and ultimately going just 7-13 in their last 20 games. They then beat Iowa State in the first round of the tournament but lost to Houston in the second round.
Despite the tournament's cancellation in 2019-20, Ohio State still spiraled down a similar path that year. The team started 11-1 and ranked as high as No. 2 in the country but then lost four in a row and went 10-9 in its final 19 games.
Last season, Holtmann's squad began the year 18-4. Heading into the Big Ten Tournament, though, they lost four straight. The Buckeyes still reached the conference championship game and earned a two seed in the big dance, but they shockingly fell to 15-seeded Oral Roberts in the first round.
Holtmann has proven he's a decent coach; he gets his team to the tournament every year. He's just not a good coach that can actually get past the first weekend.
If the school wants its peers to take it seriously, Holtmann needs to go. The Buckeyes continue to fall short of expectations and lack any sense of urgency under his leadership.
The Buckeyes need to get back to their past success
Chris Holtmann's consistent failures are under more scrutiny due to the place OSU's program was in before he took over.
Ohio State parted ways with head coach Thad Matta in 2017 after complications from a back surgery made it difficult for him to recruit and led to a decline in the team's play.
But he had made OSU a college basketball powerhouse before that.
The Buckeyes, who had a stacked roster featuring eventual No. 1 overall pick Greg Oden, made it to the national championship game in Matta's third season with the program. They then made it to four straight Sweet 16s from 2010 through 2013, two more Elite Eights, and another Final Four in 2012.
Ohio State was consistently competing with the best of the best during those years. Now, it's just a mediocre team that would be lucky to make the Sweet 16.
Holtmann's struggles would be concerning with any program. But considering how drastically OSU has fallen in the last 10 years, his team's failures have become even more glaring.
It's time for him to leave Columbus.
Stats courtesy of ESPN and Sports Reference