NCAA Tournament: Why Villanova Needs to Win the Championship
Back in 1985, the Villanova Wildcats became one of the original "Cinderella" stories when they shocked the country by beating the heavily favored Georgetown Hoyas to win a NCAA Championship as an eight-seed. Prior to that season, Nova experienced some levels of success, but that victory put them on the national map and made people realize that their program should not be taken likely.
Based off their success since the turn of the new millennium, the Wildcats are now anything but a "Cinderella" team, as they are now a fixture in March Madness and usually in contention for a championship year after year. This season, Villanova has had their best season in program history by many measures. They reached No. 1 in the AP Poll for the first time ever. They've won 33 games so far, tying for the most ever in program history.
While they were unable to win the Big East tournament, they captured the regular season conference title for the third consecutive season. All of this led the Wildcats to their 11th NCAA Tournament berth in the past 12 seasons, where they earned the two-seed in the south region and knocked off the top-seeded Kansas Jayhawks to earn their fifth Final Four appearance in school history (the first since 2009).
Now that Nova is back in the Final Four and fighting for their second championship ever, a season that has seen so much success could be all for naught if the team can't get over the hump and cut down the nets for the first time since their underdog run of the '80s. With an upperclassmen-laden roster, a coach who's built a reputable program, and so many past tournament shortcomings, here's why it's truly title-or-bust for the Wildcats.
Past tournament failures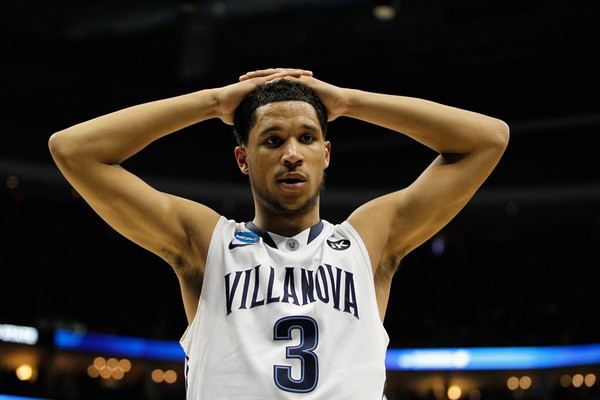 In 2009, Villanova did make the Final Four as a three-seed, where they lost to the eventual national champion North Carolina in the national semifinals. Aside from that run and prior to this season, the words "tournament success" and Villanova weren't generally associated with each other. Since 2004-05, in their 11 tournament appearances under head coach Jay Wright, the Wildcats have been ousted in the first weekend of the dance six times and they've only made it to the Elite 8 three times over that time span (where, to their credit, they are now 2-1).
Since their Final Four appearance in 2009, the tournament shortcomings have been even more notable, as they failed to reach even the Sweet 16 in their past five tournament appearances prior to this season. What's even more concerning about Nova's tournament failures is the fact that they were highly ranked coming into many of their appearances.
In the past two seasons, the Wildcats received a two-seed and a one-seed, respectively, only to lose in the round of 32. The same thing happened in 2010. During this tournament, the team finally got over the hump with the big win over Kansas, which has sort of righted some of their past failures. However, for a team that has been so highly sought-after for as long as Villanova, the fact that they haven't captured a title is surprising. This has to be the season they go the distance.
Experienced roster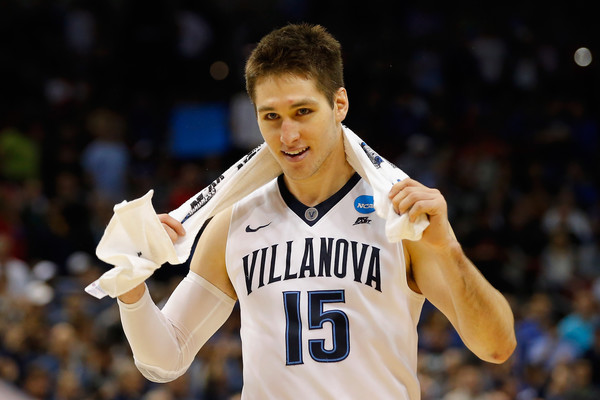 With several upperclassmen playing critical roles this season, many of the Wildcats on the current roster have experienced the highs and lows of college basketball. From juniors Kris Jenkins and Josh Hart to seniors Daniel Ochefu and Ryan Arcidiacono, this team has experienced those recent tournament failures, which makes this Final Four all the more special. No player on this team had even been to the Sweet 16 prior to this season, and despite all of their success in the regular season, ending their tenure without a championship would leave a sour taste in their mouths.
In an era of basketball that is typically dominated by the one-and-done player, seeing an experienced team reach the biggest stage of the game is refreshing. Of course, in the Final Four, the Wildcats will go up against another team full of experienced players in the Oklahoma Sooners. This national semifinal should be a classic, but for the legacy of this group of Villanova upperclassmen, it's critical that they come out on top.
A coach who deserves a title
Jay Wright is one of the most unappreciated coaches in all of college basketball. We hear plenty about Jim Boeheim, Mike Krzyzewski, Roy Williams, and other great coaches (deservedly so), but what Wright has done at Villanova can't be overlooked. Prior to his arrival for the 2001-02 season, the program hadn't done much since their championship in '85. However, in 15 seasons, Wright has taken the Wildcats to five Sweet 16s, three Elite 8s, and now two Final Fours. He's won 30 games three times (which Nova never did before) and led the team to four Big East titles.
For a coach who has built a program basically from the ground up, there may not be a guy more worthy of a championship than Wright. He has an experienced and talented team, which could make his second Final Four appearance more memorable than his first. If his team can't bring home the trophy this season, it could be a long time coming before Wright has another chance this great to cement his legacy.
Statistics courtesy of ESPN.com and SR/College Basketball.