NCAAM: 3 Leading Candidates for Player of the Year Right Now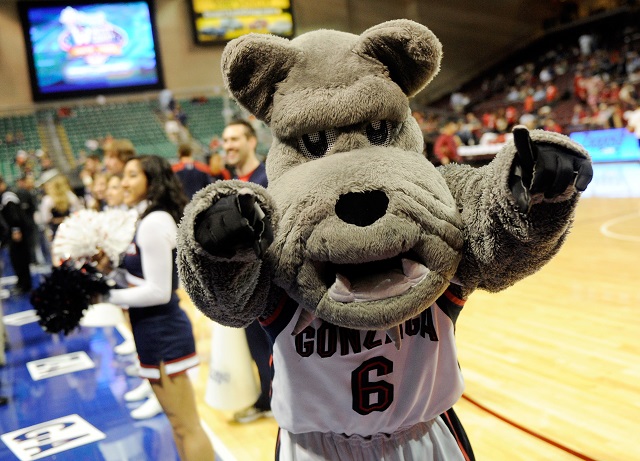 When it comes to college basketball, it's all about March Madness. From the moment the teams are picked for the dance, the excitement starts to build. For, when it comes to the NCAA tournament, anything can happen. However, we're still a few months away from one of the coolest spectacles in sports, and there is much ball to be played. And, now that teams are heading into their conference schedules, the contenders are starting to rise to the top. As that happens, the truly talented players begin to distinguish themselves as well.
It's very unlikely for a team to make a splash in college basketball unless they have one, or more, stars carrying the load. Sometimes these players are heralded freshman. Sometimes they are experienced veterans whose game has developed over the years. And, sometimes, it's the guy who's come out of nowhere; the one who plays for the team no one has ever paid attention to. This year, college basketball is filled with these types of players. However, there are a few who have stood out above the rest.
With that, we look at the three leading candidates for college basketball's Player of the Year right now.
All statistics are via SR/College Basketball and ESPN.go.com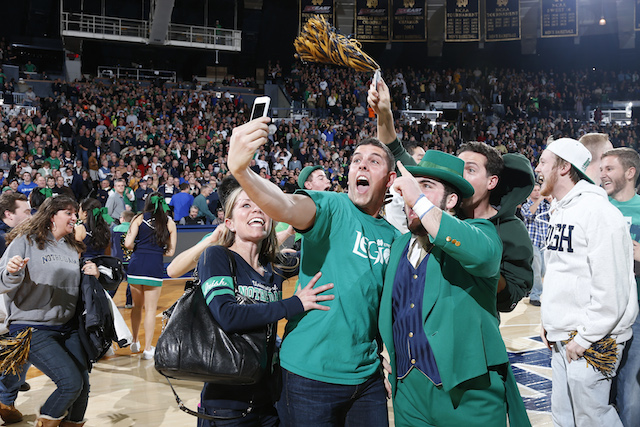 1. Jerian Grant, guard, Notre Dame
2014 Statistics: 17.3 PPG, 3.2 RPG, 6.3 APG
Notre Dame doesn't often get the credit it deserves in college basketball, due to its historical football tradition, but they have been consistently good for the past few years. This year is no exception. The 13th-ranked Fighting Irish are 3-0 in ACC play, and just got a high-quality conference win on the ride, but rolling into Chapel Hill and besting the North Carolina Tar Heels. A major reason behind this impressive start to the 2014-2015 season is guard, Jerian Grant.
The 6'5″ Senior leads the Irish in scoring and assists, and has them playing high quality ball (they lead the nation in field goal percentage at .548). If Grant helps Notre Dame pull off an upset over No. 3 Virginia this weekend, expect his stock to soar.
2. Frank Kaminsky, forward, Wisconsin
2014 Statistics: 16.6 PPG, 8.5 RPG, 2.4 APG
The Wisconsin Badgers are an experienced bunch who made it to the Final Four last season. Having come up just short of reaching the championship game, this team is out for revenge. The leader of this group of hungry badgers is senior Frank Kaminsky, and this seven-footer is no joke. He can bang bodies down low, and can also score from the perimeter. Not to mention, Kaminsky shoots a little over 38% from three-point range. Not bad at all.
Currently ranked fifth in the nation, the Badgers definitely have the potential to make moves during March Madness and vie for a National Championship. And if Kaminsky continues to play at this high level, he could be looking at some individual hardware as well.
3. Jahlil Okafor, center, Duke
2014 Statistics: 19.5 PPG, 8.7 RPG, 1.5 APG
It's true that Jahlil Okafor is a freshman. But, the 6'11″ center from Chicago certainly doesn't play like one. The kid is polished, efficient, and smart. He cannot be stopped down low once he has favorable position, and his absurd .682 field goal percentage backs this up. Okafor is so fundamentally sound, that he makes everything he does on the floor look effortless. Plus, he has an undeniable feel for the game, and rarely forces anything. In order to stop him, the smart money would suggest one should double-team him, however, Jahlil Okafor is a great passer with excellent court awareness. So, basically, there is no stopping him. And that's why he's predicted to be the number 1 pick in this year's NBA Draft.
For the past few years, Duke University has been a team that would live and die by the three-point shot. When they were hitting shots, they were difficult to beat. But, if they were having an off-day, it was anyone's game. However, with Okafor owning the paint, it's all about feeding the superstar freshman. It's clearly worked for Duke, as they are undefeated and ranked number two in the nation. Jahlil Okafor has been the best player in college basketball this season. And right now, it looks like he'll be awarded as such when it's all said and done.