NCAAM: 5 Potential Replacements for Rick Barnes at Texas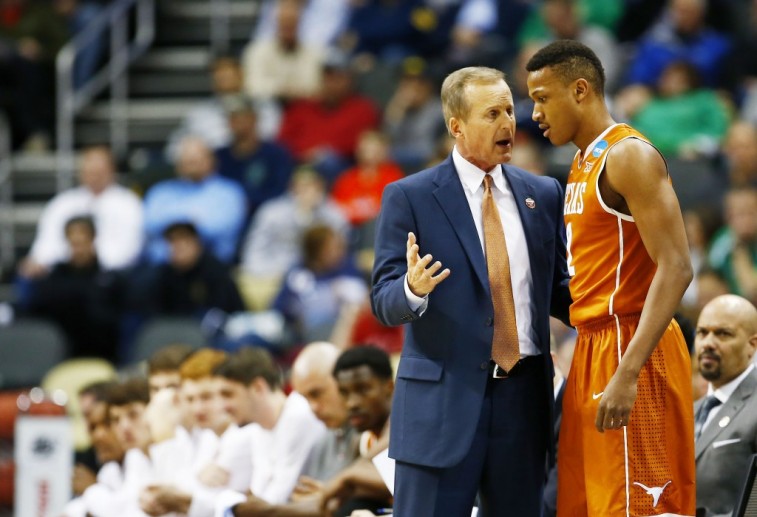 Rick Barnes may have wanted to remain at Texas, but after 17 seasons as the men's head basketball coach, the school decided it was time to move on.
The University of Texas released a statement saying that it was a mutual decision to part ways, but that's not the entire story. The school wanted Barnes to fire members of his coaching staff, but he was unwilling to meet those demands. Said the former coach,"I couldn't do that. That would be me saying this is about me. I've been carried by a lot of people here. We're in this together."
So now the Texas Longhorns find themselves in need of a new basketball coach, but we don't expect the job to be open for long. While the basketball program is certainly not on the same level as the football program, this is still an extremely attractive position. Not only do the Longhorns play in the Big 12, but the resources at ones disposal are unmatched in the world of college athletics. As a result, there will be plenty of interest in this newly vacant position. With that being said, here are five potential replacements for Rick Barnes at Texas.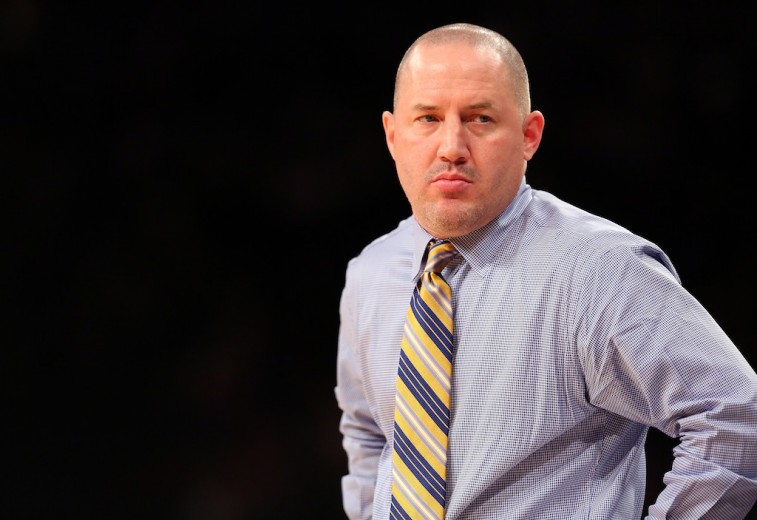 1. Buzz Williams
Current position: Virginia Tech (since 2014)
Career record at major schools: 164-108
Win-loss percentage: .603
Coaching experience: New Orleans (2006-07), Marquette (2008-14)
Buzz Williams didn't have a great first season as the head coach of the Virginia Tech Hokies. The team finished the year with an 11-22 record, which included a 2-16 mark in conference play (15th place in the ACC). But the ACC is no joke, and Williams knew it would take some time to bring the Hokies out of the cellar of one of the country's premiere conferences. You don't hire Williams for what he did, but rather for what he can do.
In his seven seasons at Marquette, Williams had an overall record of 139-69, which was good enough for a .668 winning percentage. He led the Golden Eagles to the Sweet 16 in 2011 and 2012, and took them to the Elite Eight in 2013. Williams is an intense leader who coaches with enthusiasm and excitement. On top of that, he was born in the Lone Star State and has recruiting ties in Texas. If the Longhorns are looking to reinvigorate a stale program, then Williams could be just the guy. The only real hurdle with Williams is his $3.5 million buyout clause. However, this is the University of Texas. If they wanted Williams to coach the Longhorns, then no buyout clause would stop them.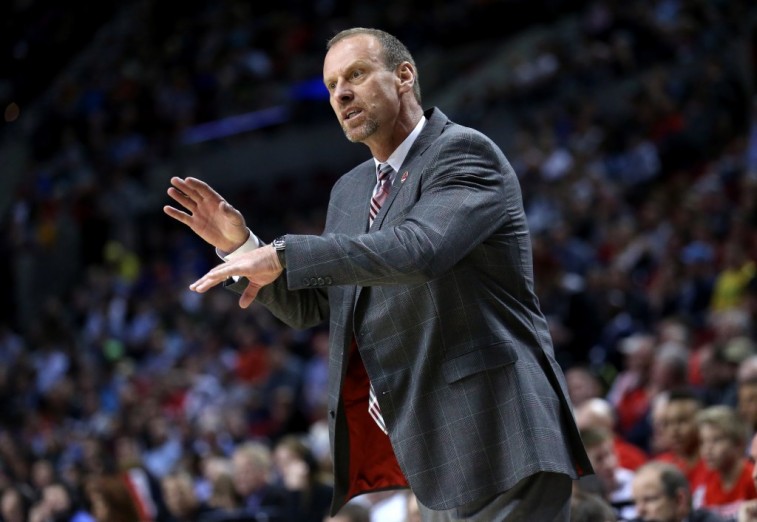 2. Larry Krystkowiak
Current position: Utah (since 2011)
Career record at major schools: 110-84
Win-loss percentage: .567
Coaching experience: Montana (2004-06), Milwaukee Bucks (2007-08)
If Texas is thinking about a guy who has coaching experience at both the collegiate and the NBA levels, then Larry Krystkowiak could be a viable option. Krystkowiak first put himself on the map during his time at Montana. He coached the program for two seasons, finished with an overall record of 42-20, and led the Grizzlies to two straight NCAA tournaments. Then he moved on to the NBA, where he eventually took over as the head coach of the Milwaukee Bucks in 2007. But where Krystkowiak has done his best work, is with the Utah Utes.
Utah's coach K took over the program in 2011 and the team finished with an uninspiring 6-25 record. However, in just four short seasons, Krsytowiak has turned the team around and built them into a legitimate contender. The Utes went 26-9 during the 2014-15 season, finished second in the Pac 12 Conference, and made it to the Sweet 16 in this year's NCAA tournament. Krystowiak knows what goes into fixing a program and how to build continued success. His track reflects that. This could be a win-win hire for all parties involved.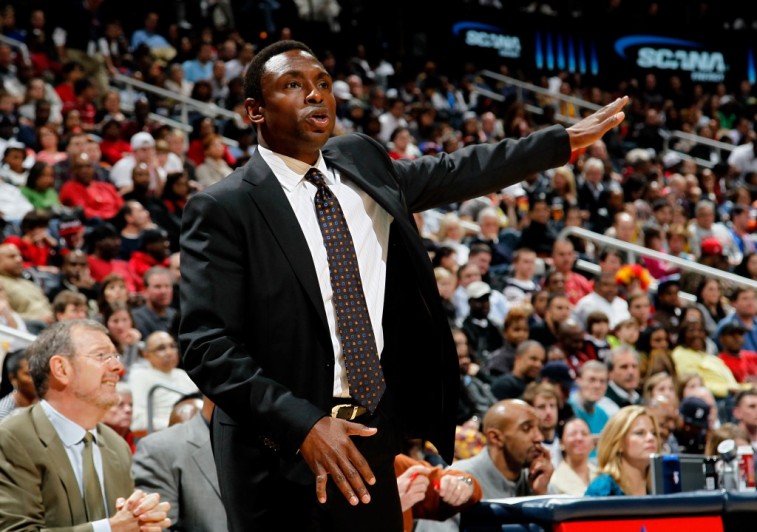 3. Avery Johnson
Current position: ESPN analyst
Career record in the NBA: 254-186
Win-loss percentage: .577
Coaching experience: Dallas Mavericks (2004-08), New Jersey/Brooklyn Nets (2011-13)
Every coaching carousel needs a wild card, and that's exactly what Avery Johnson represents. He may be the out of the box choice, but he could do great things for the Texas Longhorns. He played in the NBA for 16 seasons, 10 of which were with the San Antonio Spurs where he won an NBA championship in 1999. But Johnson also has other ties to the state of Texas. Not only did he spend two seasons as a member of the Dallas Mavericks, but he would eventually become their head coach.
The Little General only coached the Mavs for 18 games in the 2004-05 season, but he proved he could handle the gig by leading the team to a 16-2 mark. Over the next three season, Johnson would lead Dallas to win totals of 60 games, 67 games, and 51 games. He would also take them to the 2006 NBA Finals, the same season he would win the NBA Coach of the Year award. And while his three seasons coaching the Nets would prove to be less successful, there's no denying that Johnson can run a team. It may take a lot to pry him away from ESPN and he may not even want the gig, but if Texas were to go in this direction it would absolutely be a slam dunk hire.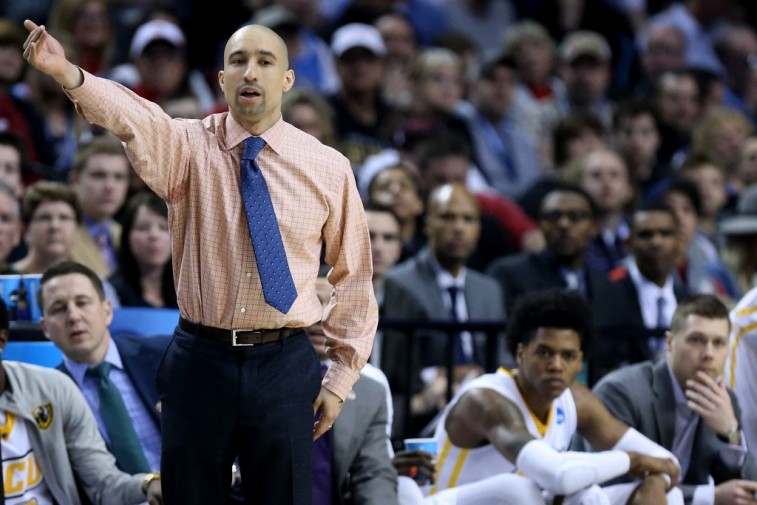 4. Shaka Smart
Current position: VCU (since 2009)
Career record at major schools: 163-56
Win-loss percentage: .744
Coaching experience: N/A
You can't discuss major college coaching openings without bringing up VCU's Shaka Smart. After all, the talented coach has had his fair share of suitors. Up until this point he's turned them all down. But the Longhorns position may be too big too pass up, so we have to breakdown his credentials.
Smart has been the coach for the VCU Rams since 2009 and he's helped mold them into a team that no one takes lightly. The Rams play intense "HAVOC" defense and don't let up the pressure. This style of play has led them to much success. In his six seasons, Smart has accumulated 163 wins and amassed a winning percentage of .744. He has also led the Rams to the Big Dance five times, won one Colonial Athletic Association tournament title, and made it to the Final Four in 2011. For these reasons, among others, he's become one of the hottest coaching names in college basketball. And apparently there is some mutual interest between Smart and the University of Texas. According to reports, he and the school are in discussions about the vacancy. Perhaps the Texas Longhorns will finally be the program that pries Smart away from VCU.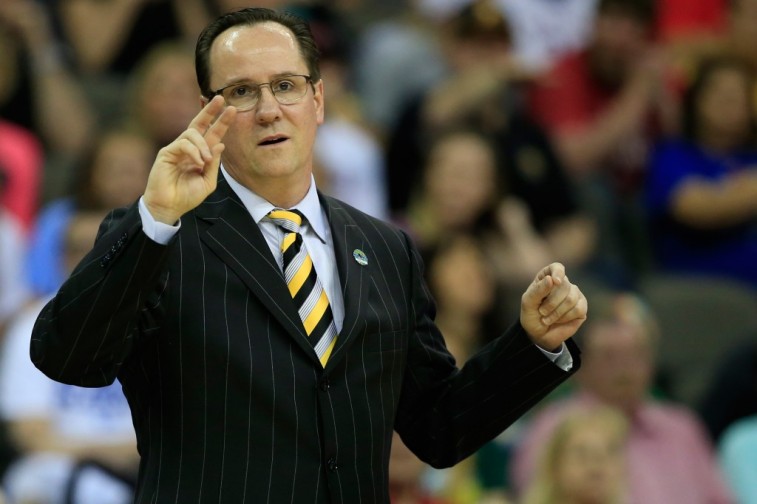 5. Gregg Marshall
Current position: Wichita State (since 2007)
Career record at major schools: 398-159
Win-loss percentage: .715
Coaching experience: Winthrop (1998-2007)
Gregg Marshall has a massive history of success coaching at the collegiate level, and that's why he's one of the most sought after coaches in the country. During his nine-year tenure at Winthrop, Marshall won 277 games and seven Big South tournament titles, and six regular season conference crowns. He also took the Eagles to the NCAA tournament on seven different occasions. But everyone knows him for what he's done with the Wichita State Shockers.
Marshall took over the team in 2007 and since then the Shockers have evolved into an extremely formidable program. Besides leading the school to the Missouri Valley Conference regular season title twice and the conference tournament once, Marshall took Wichita State on an improbable run to the Final Four in 2013. The Shockers have won over 30 games in each of the past three seasons and have made the NCAA tournament four straight years. Given all he's accomplished so far, if Marshall became the next head coach of the Texas Longhorns, there's no doubt that both he and the program would thrive.
All statistics are courtesy of Sports-Reference.com and ESPN.go.com.