3 of the Best Scoring Streaks in College Basketball History
Last year, during an ACC showdown between the Florida State Seminoles and the Miami Hurricanes, Seminoles guard Xavier Rathan-Mayes unleashed a scoring barrage that's usually reserved for NBA Jam performances. The freshman was on absolute fire, putting up 30 points in the last four minutes and 38 seconds of the game. Now that's what we call having a hot hand.
It's the kind of individual effort that doesn't come along very often. And what makes it even more special is that it was done by a Division I player against another Division I opponent. After all, it's one thing to put up a ridiculous amount of points in a single college game, but it's a whole different animal to do it against a formidable foe. That's what went down in this contest.
And while we're not sure if we'll ever again witness a player put up these kind of numbers in that short an amount of time, there have been some other Division I players in college basketball history who have done incredible things in a single outing. With that, here are the three best scoring outbursts in Division I history.
3. Calvin Murphy, Niagara
Points scored

: 68

Opponent

: Syracuse

Date

: December 7, 1968
Calvin Murphy was an All-American for the Niagara University Purple Eagles. During his three seasons in college, Murphy could put up points with the best of them — his career average was 33.1 points per game. But his greatest individual performance came during the 1968-1969 season in the team's December 7 contest with Syracuse. Murphy erupted for an unbelievable 68 points on 24 field goals and 20 free throws. It was certainly a performance for the ages.
2. Pete Maravich, LSU
Points scored

: 69

Opponent

: Alabama

Date

: February 7, 1970
Pete Maravich was more than just a basketball player: He was a showman. Maravich did incredible things with the ball in his hands, and his scoring touch was second to none. With his style and flair on the court, Pistol Pete single-handedly put LSU basketball on the map. In his three seasons as a Tiger, Maravich's career scoring average was 44.2 points per game, and he set the all-time scoring record in college basketball, with 3,667 career points.
In a career filled with a remarkable number of sensational performances, one of the most memorable took place on February 7, 1970, against the Alabama Crimson Tide. On that night, by exploding for 69 points, Maravich set the record for the most individual points scored in a single game. Perhaps even more impressive was the fact that Maravich also averaged 44.5 points per game that season.
1. Kevin Bradshaw, U.S. International (not pictured)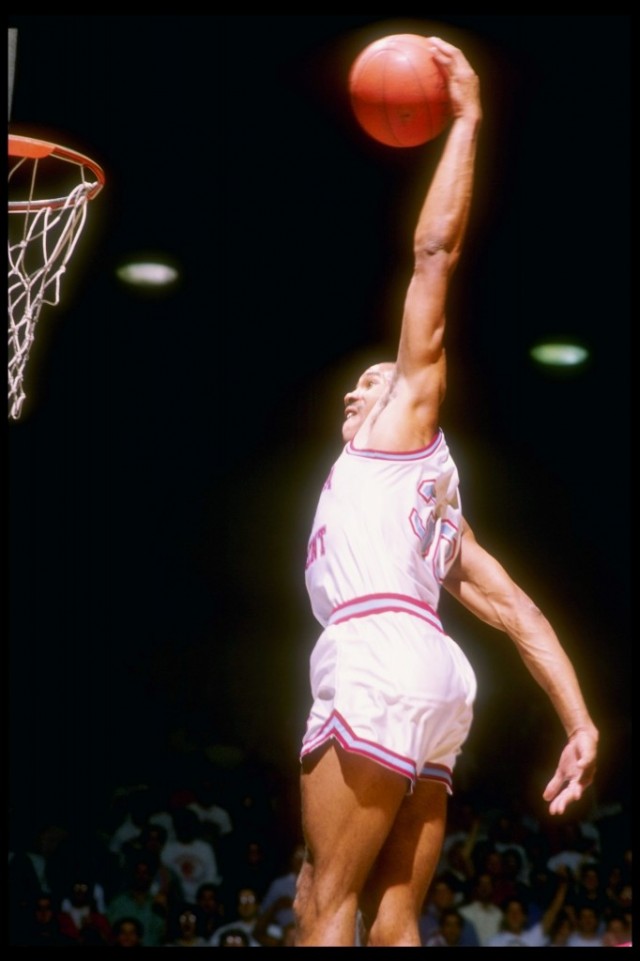 Points scored

: 72

Opponent

: Loyola Marymount

Date

: January 5, 1991
The above picture is not Kevin Bradshaw, and that's because there aren't a ton of college photos of the man. After all, Bradshaw is probably the greatest scorer in college basketball who you've never heard of.
Bradshaw played for U.S. International University, now Alliant International University, and had a monster of a 1990-1991 season. That year, Bradshaw averaged 37.6 points per game and also broke the NCAA single-game scoring record for points against a Division I foe. That 72-point outburst took place on January 5, 1991 against the Loyola Marymount Lions.
And yet, despite an incredible individual effort from Bradshaw, U.S. International lost the game by a score of 186-140. Regardless of the outcome of that game, if you don't know much about Bradshaw, he's certainly worth looking into. You can view a profile done on him here.
All statistics are courtesy of S/R College Basketball and the NCAA.