NCAAM: Time to Start Appreciating the Virginia Cavaliers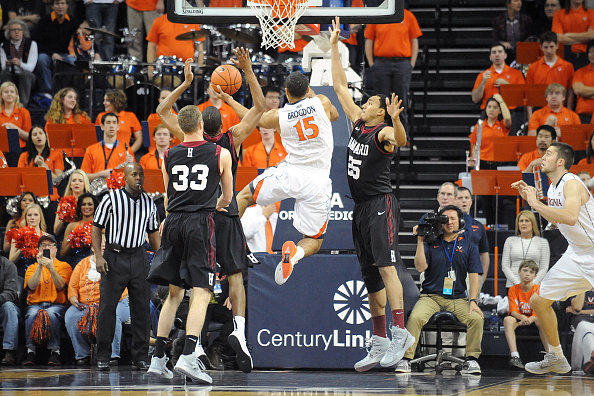 There's no denying that the Kentucky Wildcats have the most talented team in college basketball this season. While they are one of the youngest squads in the land, they are also super skilled. They are long, disciplined, and defensively motivated. And there is a lot of them. Head coach John Calipari has enough stars to field two teams, which is exactly what he does when he sends in his replacements. So if they are No. 1 in the country, then who is No. 2?
Well, for most of the season, it's been Duke who has challenged the Wildcats for college basketball supremacy. Led by three freshman (and former McDonald's All Americans), the Blue Devils were living up to the preseason hype. They were playing beyond their years and proving too much for even seasoned programs. However, their recent stumble, including losing two straight, has raised questions as to whether they are legitimate contenders.
Interestingly enough, all the buzz surrounding Duke and freshman stud Jahlil Okafor may have masked one of the real truths in college basketball: The Blue Devils were not the next-best team in the country. In fact, they might not even be the best team in their own conference. That place is reserved for the Virginia Cavaliers, college basketball's most under-appreciated team.
All statistics are courtesy of SR/College Basketball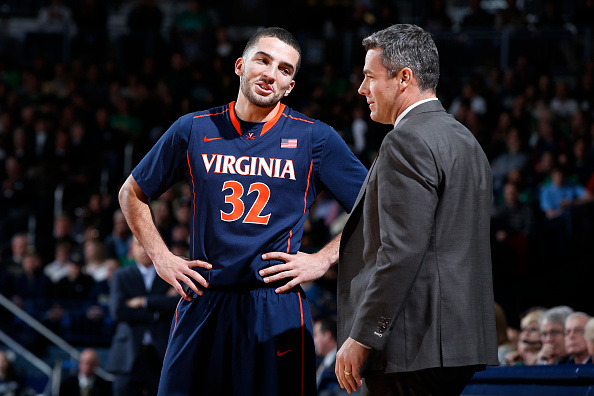 It's time to face the fact that Virginia's success last season was not a fluke. There was a reason the Cavaliers won 30 games last year and earned a No. 1 seed in the NCAA tournament. They are extremely well coached by Tony Bennett, and they play an incredible brand of team basketball. The Cavaliers work together and form a balanced unit that some might say is the most balanced team in the country. But it's on the defensive end that they really shine.
The 2013-2014 Cavaliers team was difficult to score against, only giving up 55.7 points per game. That was good for tops in the nation. However, this year's team might be better. Not only are they undefeated, at 16-0, but they are giving up less points per game than before. Right now, teams are only averaging 50.6 points per contest against the Cavaliers, and they also have fifth-best defensive rating in the land. As if that wasn't hard enough for opposing teams, now Virginia is putting it together on the offensive end.
The Cavaliers may only be averaging 70.2 points per game, but they boast a top-10 offensive rating. Their rating of 117.6 is ninth in the nation compared to last year's rank, 108.9, which was only good for 87th. That is a scary improvement that deserves acknowledgment. The rest of the country should very much fear the Virginia Cavaliers. They are a serious threat.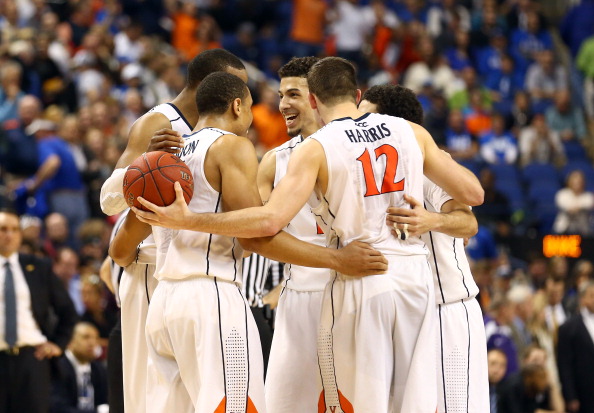 The Virginia Cavaliers might not be the flashiest team in college basketball. They don't consist of highly touted superstars, and they most definitely don't sport the name recognition of other programs around the country. But they do what needs to be done in order to win basketball games. They are the ultimate team on both ends of the floor, and they have experienced past success. They appear to be hungry for more.
Last season, the Cavaliers lost in a regional semifinal at the NCAA tournament. This year's team has what it takes to advance beyond that. This is not a team to overlook. Do that, and they'll make you pay. A lot of teams in college basketball are made up of individual talents but have difficulty playing together as a team. Not the Virginia Cavaliers. And for that, we should appreciate them.