NCAAM: Which Conference Will Have the Most Teams in the Big Dance?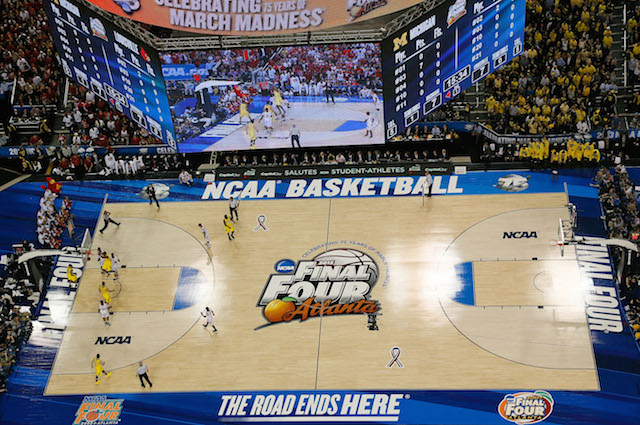 Selection Sunday for the 2015 NCAA Tournament is 10 days away. Most teams have one regular season game remaining on their schedule, followed by a conference tournament. For the many teams on the tournament bubble, the next week will go a long way in deciding their tournament fates. ESPN's Joe Lunardi, one of the most respected "bracketologists" in the business, has updated his 2015 bracket projections with Kentucky, Virginia, Duke, and Villanova as his No. 1 seeds.
One of the best ways to evaluate the strength of each conference in the country is to look at the number of teams they have earning NCAA Tournament bids. Based on Lunardi's March 5 bracket update, here is a look at which conferences are projected to have the most teams in the Big Dance.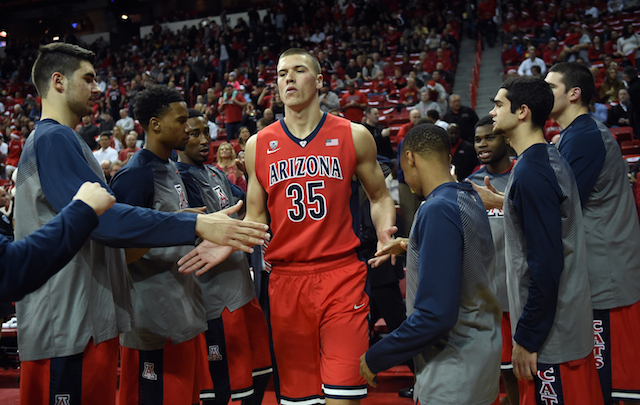 American, Mountain West, Pac-12, Atlantic 10 – 3 teams each
American
Who's in:
SMU (23-6)
Temple (20-9)
Cincinnati (21-9)
SMU is the only real lock to make the tournament out of the American, though Temple and Cincinnati have likely done enough to earn a bid. Another team that could sneak in if they close out the season strong is Tulsa (21-7).
Mountain West
Who's in:
San Diego State (23-7)
Colorado State (25-5)
Boise State (23-7)
These three are the only MWC teams with a chance to make the NCAA Tournament, and barring any unforeseen late season collapses, all three will be in the field of 68.
Pac-12
Who's in:
Arizona (26-3)
Utah (22-6)
Oregon (23-8)
All three teams currently projected to make the tournament are near locks at this point, with Arizona having a strong chance at landing a No. 1 seed. Depending on how they close out the season, UCLA and Stanford are in position to make a run at a bid to the Big Dance as well.
Atlantic 10
Who's in:
Dayton (23-6)
VCU (21-8)
Davidson (21-6)
VCU is the only team here that has a spot in the field of 68 locked up. Dayton and Davidson are in at this point, but they, along with Rhode Island, are definitely on the bubble.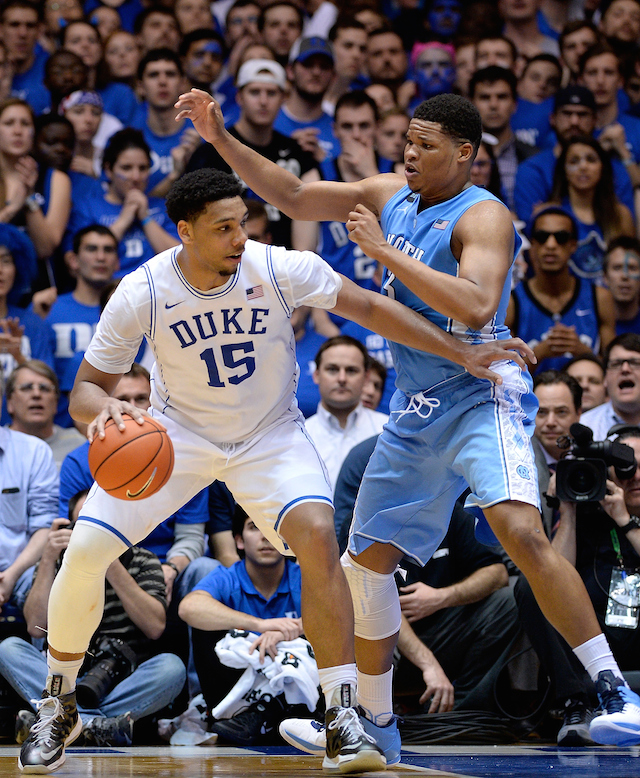 SEC, Big 12, Big East, ACC – 6 teams each
SEC
Who's in:
Kentucky (30-0)
Arkansas (23-6)
Texas A&M (20-9)
LSU (21-9)
Georgia (19-10)
Ole Miss (20-10)
All six SEC teams with NCAA Tournament-caliber resumes are currently projected to be named to the field of 68 on Selection Sunday, with Kentucky almost surely landing the top overall seed in the tournament. Georgia, Ole Miss, LSU, and Texas A&M can all solidify their cases with a strong finish to the season.
Big 12
Who's in:
Kansas (24-6)
Iowa State (21-8)
Oklahoma (20-9)
Baylor (22-8)
West Virginia (22-8)
Oklahoma State (18-11)
Kansas, Iowa State, Oklahoma, Baylor, and West Virginia are all locks to make the tournament field. Oklahoma State is currently projected to be in, but will need to finish the season with at least one more quality win to seal the deal. The only other Big 12 team with a chance to make the field is Texas (18-12), who at one point was ranked as one of the top-10 teams in the country.
Big East
Who's in:
Villanova (28-2)
Providence (21-9)
Butler (21-9)
Georgetown (19-9)
St. John's (21-9)
Xavier (18-12)
Villanova, Providence, Butler, and Georgetown will all hear their names called on Selection Sunday. After that, St. John's and Xavier have likely done enough to earn bids, but will need strong finishes to the season to lock up their spot in the Big Dance.
ACC
Who's in:
Virginia (28-1)
Duke (27-3)
Notre Dame (25-5)
Louisville (23-7)
North Carolina (21-9)
N.C. State (18-12)
Virginia, Duke, Notre Dame, Louisville, and North Carolina can all plan on packing their bags for the NCAA Tournament. N.C. State will likely hear their named called on Selection Sunday, and if Miami (18-11) can have a strong showing in the ACC conference tournament, they will have an excellent chance at getting in as well.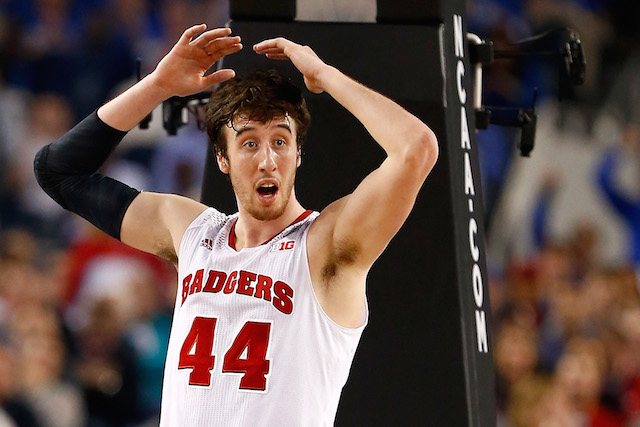 Big Ten – 7 teams
Who's in:
Wisconsin (26-3)
Maryland (25-5)
Ohio State (22-8)
Michigan State (20-10)
Iowa (20-10)
Indiana (19-11)
Purdue (19-11)
Joe Lunardi currently has seven Big Ten teams in the field of 68, but there are actually only two teams – Wisconsin and Maryland — that are locks, with six other teams that have a chance to clinch – or lose — bids before Selection Sunday. Ohio State, Michigan State, and Iowa are all pretty close to being considered locks, while Indiana and Purdue are currently projected to be in, but are unquestionably on the bubble. The last team that could earn a tournament bid is Illinois (18-11), but it will need to beat Purdue in its regular season finale and have a good showing in the Big Ten conference tournament.