Ndamukong Suh's Net Worth: He's 1 of the Highest Paid Defensive Players of All Time in the NFL
When you're a football player named Ndamukong Suh, people are going to know who you are. It may not be the easiest name to spell or pronounce, but it is memorable. And when you're the No. 2 overall pick in your draft, like Suh was, that justifies people knowing who you are. Although his production has dropped off some as he has gotten older, he was one of the best defensive players in the NFL earlier in his career. That helped propel him to one of the league's highest paid defenders and has given Ndamukong Suh an impressive net worth.
But first, here's a recap of Suh's NFL career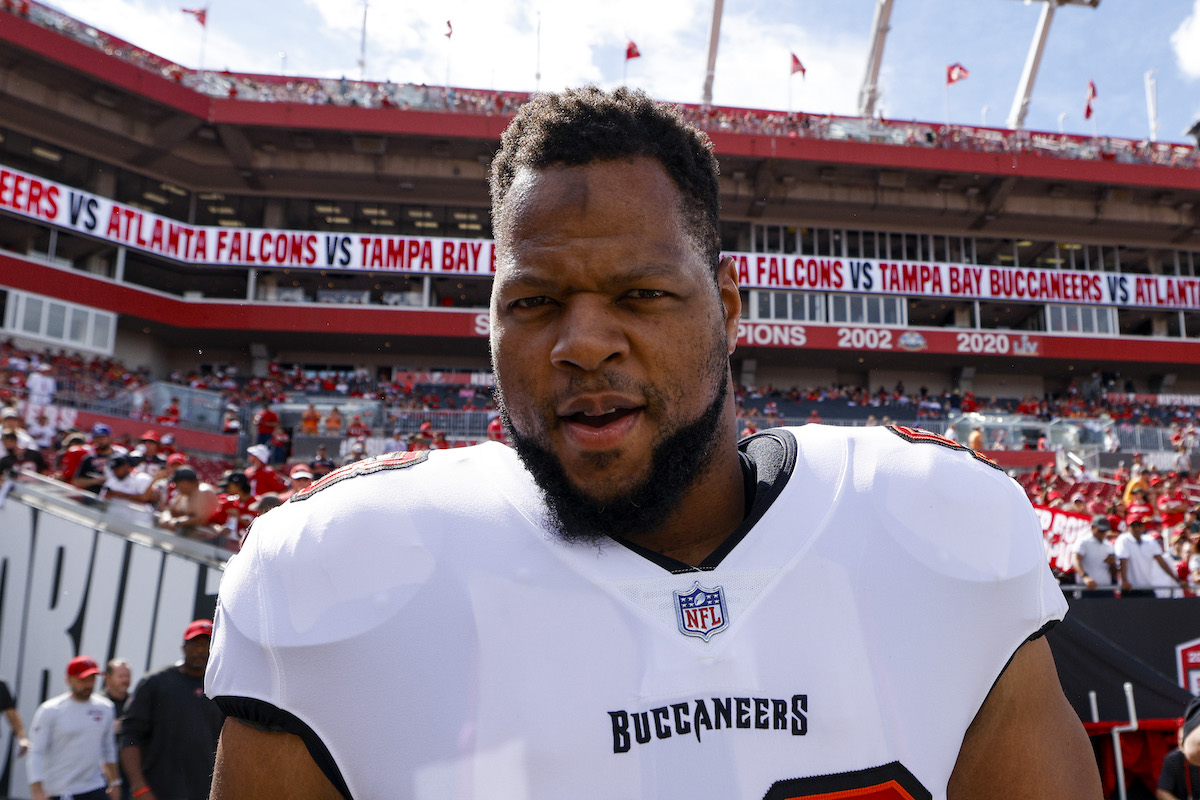 Suh was one of the top collegiate players when he was at Nebraska; he was even named the 2009 AP Player of the Year. The Lions made the defensive tackle the second pick in the 2010 draft, and the selection paid off immediately. According to Pro Football Reference, Suh had 10 sacks as a rookie en route to earning AP Defensive Rookie of the Year honors in 2010. That is his career-best sack total to date, but he's still put up impressive numbers in the category with 65.5 sacks to date, now in his 12th season in the league. Suh has forced five fumbles and recovered eight, three of them for touchdowns. Of Suh's 570 tackles, 124 have been for a loss. And he earned his first Super Bowl ring in 2021 with the Buccaneers.
Ndamukong Suh has an impressive net worth
When you're a high draft pick who puts up the type of stats that Suh has in his career, you sign big contracts in the NFL — and it shows when you take a look at his net worth. Celebrity Net Worth estimates that Ndamukong Suh's net worth is about $50 million. The bulk of that comes from the money he has made since he joined the NFL more than a decade ago, but like any star athlete he has other sources of income as well — notably several high-profile endorsement deals.
A number of top-tier brands in various industries have partnered with Suh to have him promote their products. In the restaurant space, Subway and Omaha Steaks have signed Suh to endorsement deals. Top apparel companies Adidas and Dick's Sporting Goods have done the same with the former top draft pick. Suh has even worked with Chrysler to endorse the company's vehicles. And he likely has additional earning potential ahead of him when his football career is over because he earned a degree in construction management at the UNL College of Engineering, giving him a post-football career option if he chooses to go that route.
Suh happens to be one of the highest paid defensive players in NFL history
Suh's early success in the NFL led to him getting one of the league's richest contracts in history at the time, and it made him the highest paid defensive player in the NFL when he signed the contract in 2015. Spotrac reports that when Suh's rookie contract with the Lions ended, he maximized his value in free agency. In March 2015, he signed a six-year deal with the Dolphins that was worth $114.375 million, including a $25.5 million signing bonus and a total guarantee of nearly $80 million.
He only spent three seasons with the Dolphins before being released. He then signed a one-year, $14 million contract with the Rams for the 2018 season, and since 2019, Suh has signed three consecutive one-year contracts with the Bucs. In 2019, the deal was worth $9.25 million. His 2020 contract brought his salary down to $8 million, but it's back up to $9 million for the current season. All told, Suh has nearly $165 million in career earnings in the NFL.
RELATED: The Bucs' Ndamukong Suh Vigilantly Follows Serena Williams' Husband for Investment Advice: 'This Man Is a Legend'