Nets Forward Joe Harris Tells the Uncensored Truth About NBA Salaries
The NBA was recently embroiled in a dramatic international situation after Houston Rockets general manager Daryl Morey voiced support for protesters in Hong Kong who were speaking out against the Chinese government. The flames were stoked when LeBron James spoke out against what Morey said, saying that Morey wasn't educated when he spoke. With so many hot takes flying left and right at the start of the season, it was Brooklyn Nets forward Joe Harris who put things most bluntly when it comes to NBA salaries.

What Joe Harris said to put it all in perspective
It seemed as though everybody had a take when it came to the situation with Morey and China. From Vice President Mike Pence to former NBA champion Dennis Rodman, people were speaking about a situation that may have been more complicated than anyone was saying. Some were saying the league was selling itself out for money, others were saying that it was a matter of free speech.

That is where Joe Harris came in. Acknowledging that NBA players make a lot of money to entertain the crowd, he did not think that it should stop people from being able to speak their minds. When asked whether financial implications of a situation like that should affect what somebody says, Harris shrugged it off.
"I already get paid too much to play a game," Harris said, per Sports Net. Harris went on to say that money shouldn't dictate whether or not a player should speak his mind.

While Harris may not make the same amount of money LeBron James is making, he makes more than most people will ever see.

Money talks
Joe Harris has earned north of $12 million so far in his NBA career. He has done so with his sharpshooting. He also isn't getting the endorsement money that LeBron James is, nor is he the face of a sport like LeBron. Harris is, however, a more indicative portrait of an average NBA player than LeBron James.

When people discuss NBA salaries, they often think about the superstars who are making $20 million, $30 million, even $40 million a year (or sizing up $200 million contracts like Giannis Antetokounmpo). However, in a league that is made up of more role players and bench-riders than superstars, these voices can be lost. When LeBron James is speaking on a subject like that, it will get more attention, but that doesn't diminish what Harris was saying.
Like LeBron, Harris was also in China when Morey made his comments. James tried to say that Morey put the lives of players in danger with his comments, but Harris appears to be saying that Morey should be able to speak his mind, and the ramifications were purely financial. LeBron's shoes are big in China, and as he builds a movie empire, that will surely permeate the Chinese market.
Because of that, he has more to lose from Morey's comments, but that doesn't necessarily mean that he should throw Morey under the bus in the name of the almighty dollar.

Joe Harris' situation going forward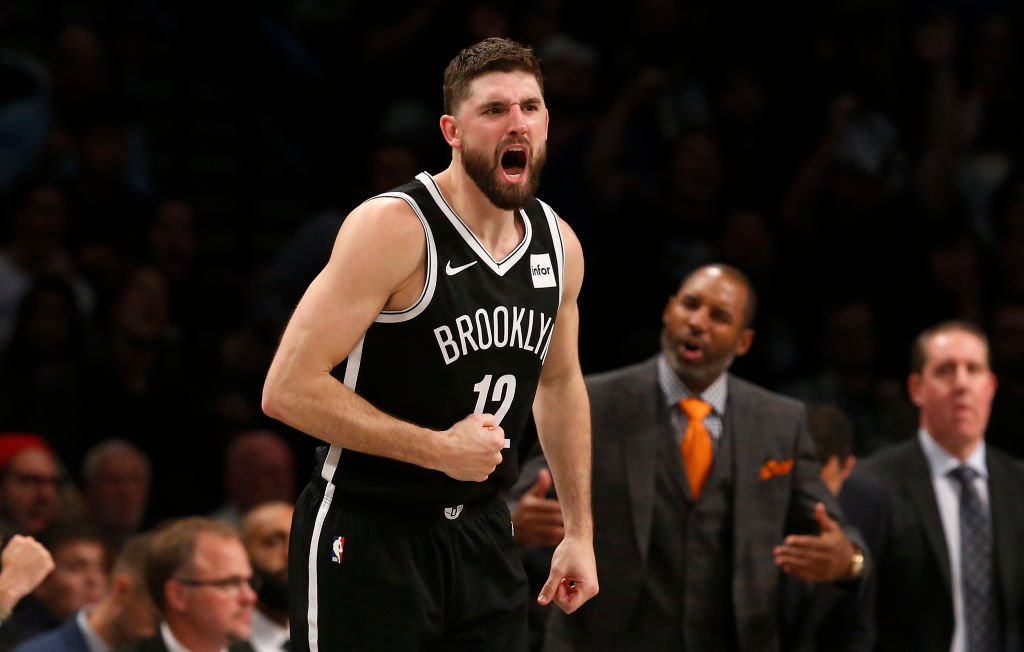 Harris is a part of the new-look Brooklyn Nets this season, and if he can keep his shooting up, he could multiply that $12 million he has earned many times. He might not be the first player that people think of when they think about his team, let alone the NBA, but he has been a valuable contributor during his young career.

Harris's words, like LeBron's, will likely be forgotten in time. The waves from the Morey situation have already died down. While questions remain about whether it will affect the salary cap and other financial ties to the NBA, the immediacy of the story has stalled. The NBA is an ever-growing game that is looking to spread over the world.

Part of that is good, as it allows countries such as India to discover the game and possibly become the birthplace of the next international superstar. Unfortunately, the other side of the coin is that sometimes sports and politics collide. It is here that players, teams, and the league itself must think about what is more important between the issues and the money. The answer should be clear.