Brooklyn Nets: Ben Simmons is Not 'Cordial' With Some Current Teammates
Ben Simmons got his wish at the NBA trade deadline. He's no longer a member of the Philadelphia 76ers and is now a Brooklyn Net.
Change of scenery? In some ways, yes, but in other ways, not so much.
Simmons gets a new city, uniform, and coach, as well as a mostly-fresh set of teammates. But the deal that sent him to Brooklyn also included Seth Curry and Andre Drummond from Philadelphia.
He never played with Drummond, who was signed in the offseason, but he did play with Curry in 2020-21.
Recent comments from Danny Green reveal that Simmons might need to have some uncomfortable conversations with his carry-over teammates to keep things moving in Brooklyn.
Ben Simmons and Sixers teammates were not cordial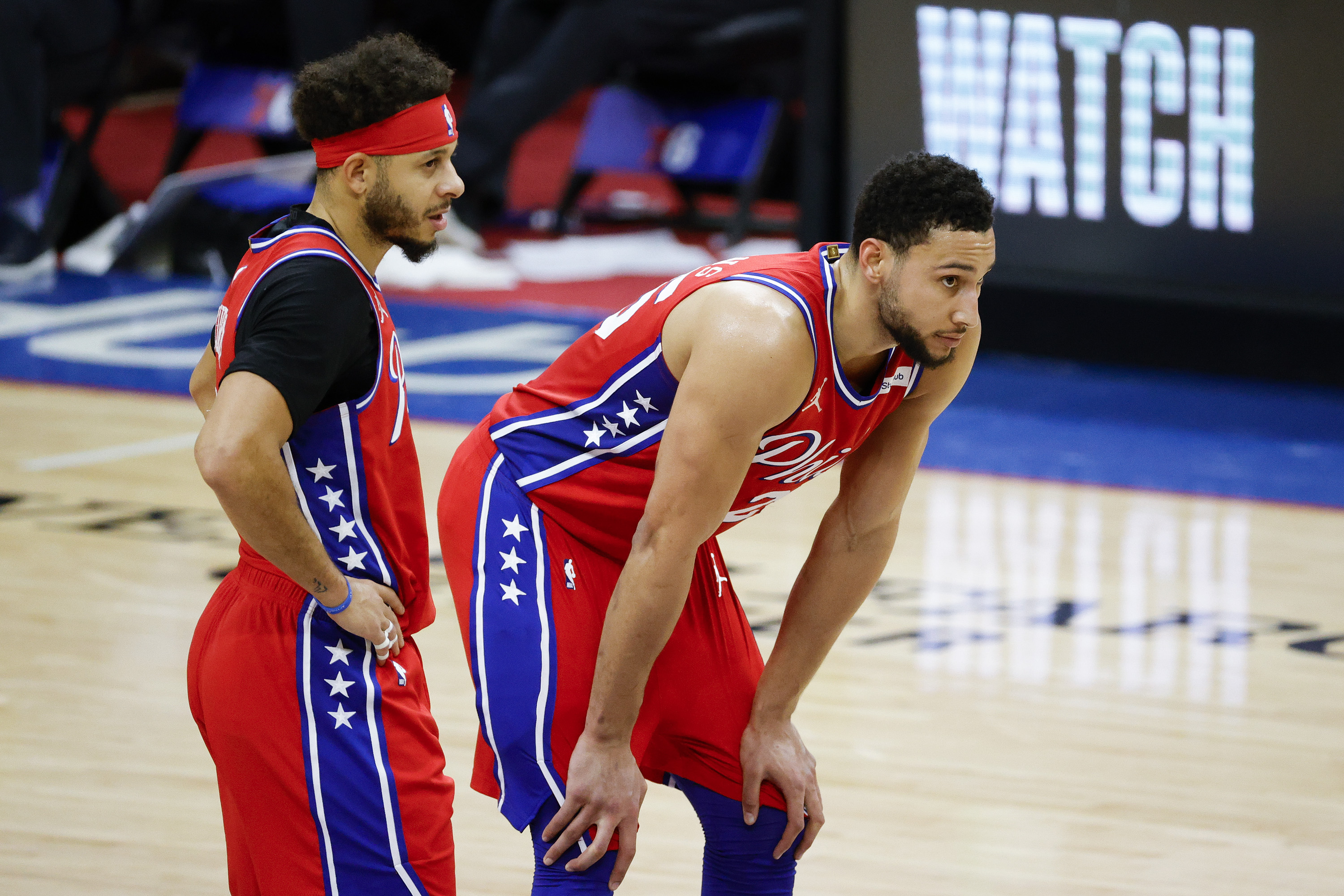 Danny Green, host of the Inside the Green Room podcast, spoke on Simmons and whether he expects to shake his hand if and when he comes to Philadelphia in the most recent episode.
Along the way, Green revealed that it'll be an interesting dynamic for Simmons to work through in Brooklyn with some of his carry-over teammates.
"I haven't got a chance to talk to those guys yet, but I know they weren't on the most of cordial terms when he was in Philly with Drum' and Seth. So I wonder how that relationship is now."

Danny Green
As for his own relationship with Simmons, Green said he has no ill will toward him but made it clear that it's not sunshine and rainbows.
"Will we shake hands to start? Probably not," he said.
Green went on to mention he'd be surprised if Simmons plays in that game at all — which is coming up on March 10 — due to the quick turnaround and hostility of Philadelphia fans. Simmons, however, is eyeing a revenge opportunity and has said he "hopes" to play in that specific matchup despite not giving a particular timeline for returning to play.
"It all depends on how that game goes. How he interacts in that game. How well he plays, or how cleanly or non-cleanly he or us plays against each other, is going to determine how we shake hands," Green concluded.
Ben Simmons had a spat with new teammate Goran Dragic, too
In the 2018 playoffs, Goran Dragic and Ben Simmons got into a spat in which Dragic swung his arm and connected with Simmons upside his head. This was a dicey, competitive, and physical playoff series between the two teams, the same one in which Justise Winslow stepped on Joel Embiid's custom facemask designed to protect his orbital bone.
Dragic is also a new teammate for Simmons. After his contract was bought out and a few teams expressed interest in him as a free agent, he ended up signing with the Nets for the remainder of the season, first reported by Shams Charania.
Dragic isn't the only member of that 2018 Heat team who is a new teammate for Simmons. James Johnson was also on that Heat team.
It's another interesting dynamic to work through for the Nets, who have had a remarkably windy road this season, including a star player in Kyrie Irving who has yet to be able to play in a single home game.
Normal issues for professional athletes to go through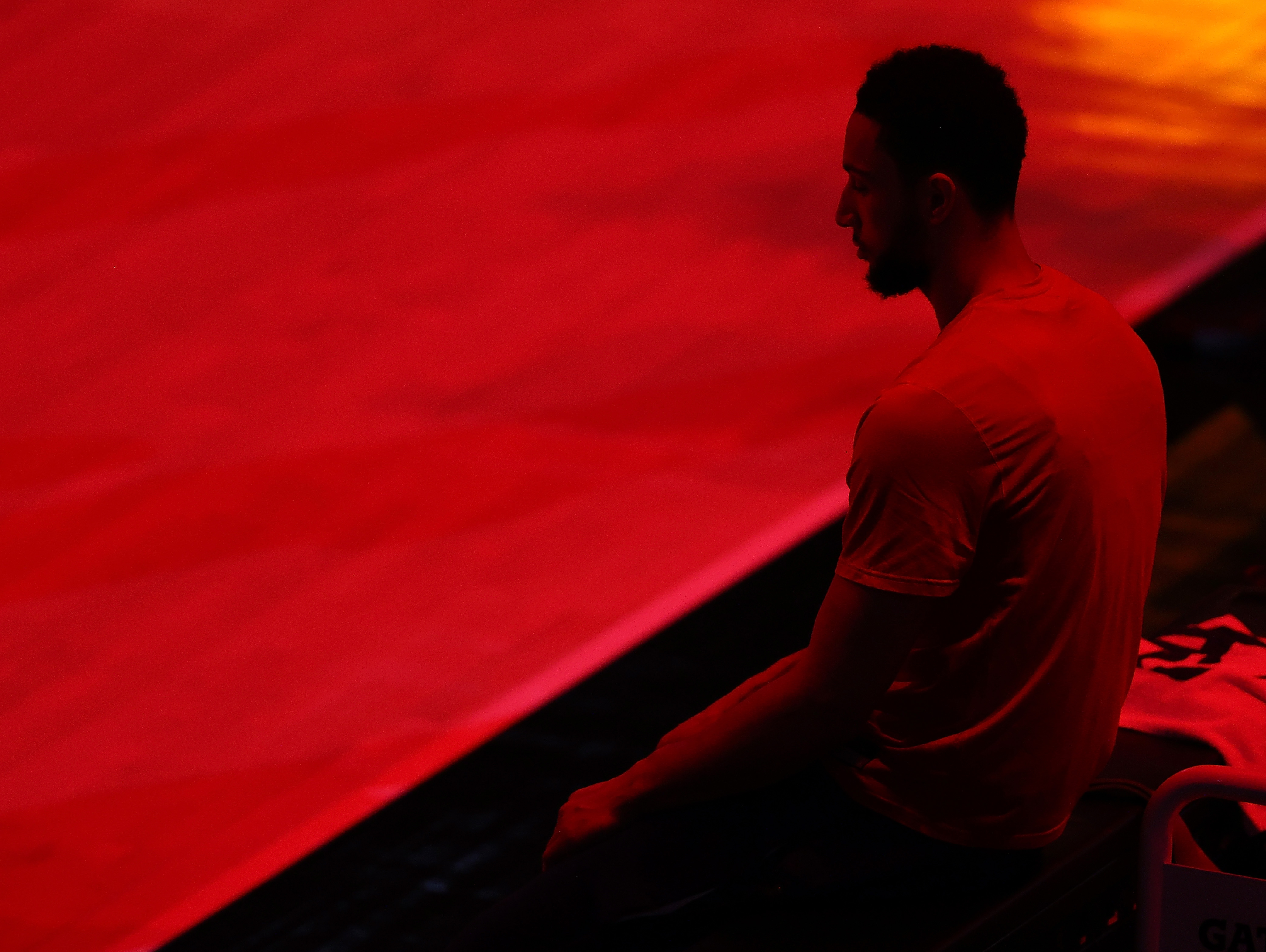 The Ben Simmons situation is anything but typical. He refused to play for the Sixers this season, citing personal mental wellness issues he was working through. After months of speculation and little movement on the trade front, a sudden trade involving Harden finally went down.
Now, Simmons, who is committed to returning to play for the Nets in a new environment, does have a few awkward "hellos" to go through.
But is this really all that different from a typical trade? Games get heated sometimes, and professional sports are rarely so simple that everyone is always cordial with each other. Sure, Simmons and his relationship with Curry and Drummond is certainly unique, but is it really much different than, say, Embiid and Karl-Anthony Towns going from headlock to this?
No, probably not.
Cordiality is not a prerequisite for any teammate re-alignments after a trade. And it should be noted, lacking cordiality is much different than actively disliking. You wouldn't necessarily expect Curry and Drummond to be super close friends with Simmons given the situation in Philadelphia this season. No real news here, right?
Adults, and especially professional athletes, sometimes have to face awkward situations and agree to work alongside teammates they might not necessarily be the best of friends with. That's life.
And it's the reality for Simmons in Brooklyn right now.
RELATED: Joel Embiid Blasts His Relationship With Ben Simmons: 'I Didn't Care Anymore'