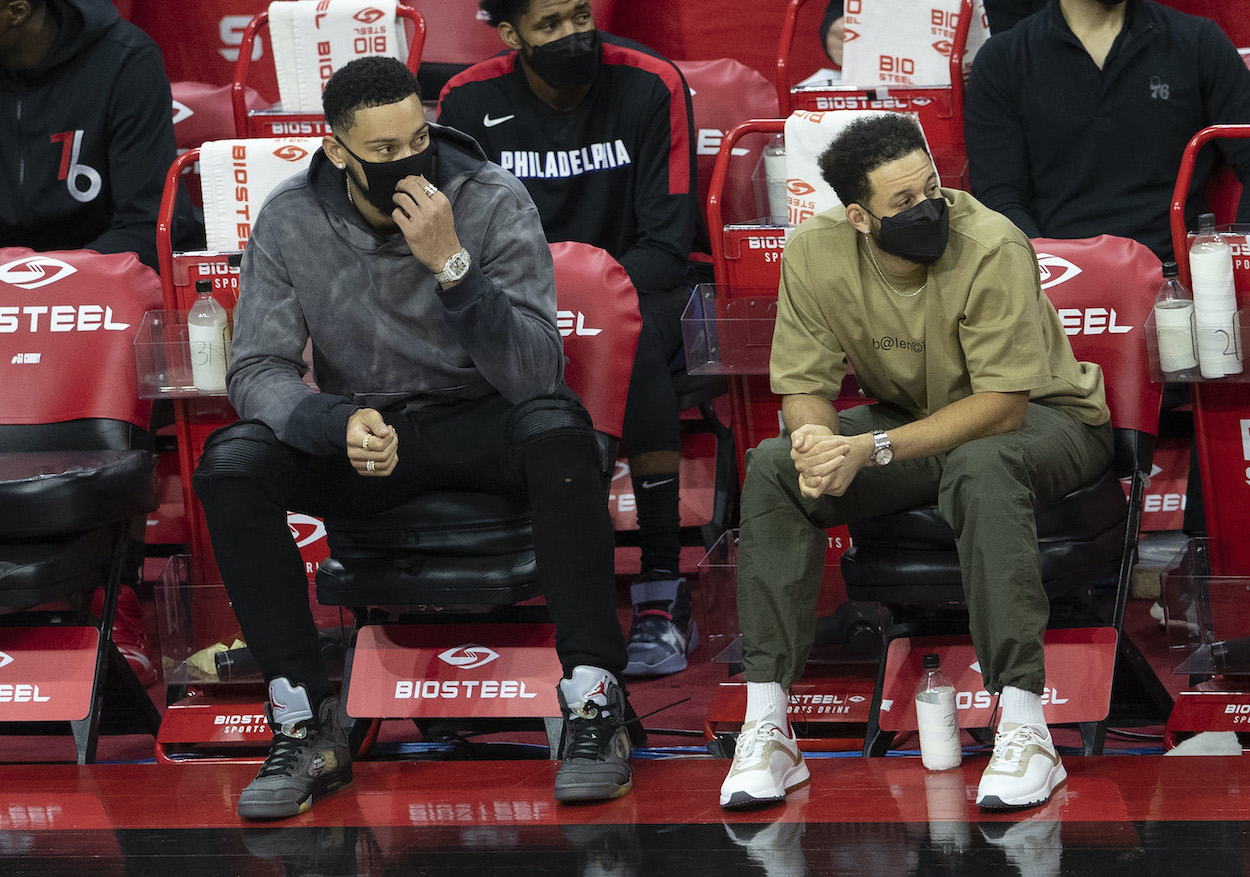 Brooklyn Nets News: Seth Curry Emphatically Denies Rift With Ben Simmons
Danny Green recently claimed Ben Simmons isn't "cordial" with some of his Nets teammates, but Seth Curry says that isn't true.
Ben Simmons is no longer a member of the Philadelphia 76ers, but the cloud of drama that's hung over his head all season has officially followed him to the Brooklyn Nets.
Just this week, Sixers guard Danny Green brought his name back in the news when he claimed Seth Curry and Andre Drummond, who were also included in the James Harden trade, "weren't on the most cordial terms" with Simmons. It's possible Green misread the relationship, though.
In responding to Green's comments, Curry emphatically denied any rift and said he's excited to get back on the court with Simmons.
Danny Green claimed Ben Simmons and Seth Curry aren't on good terms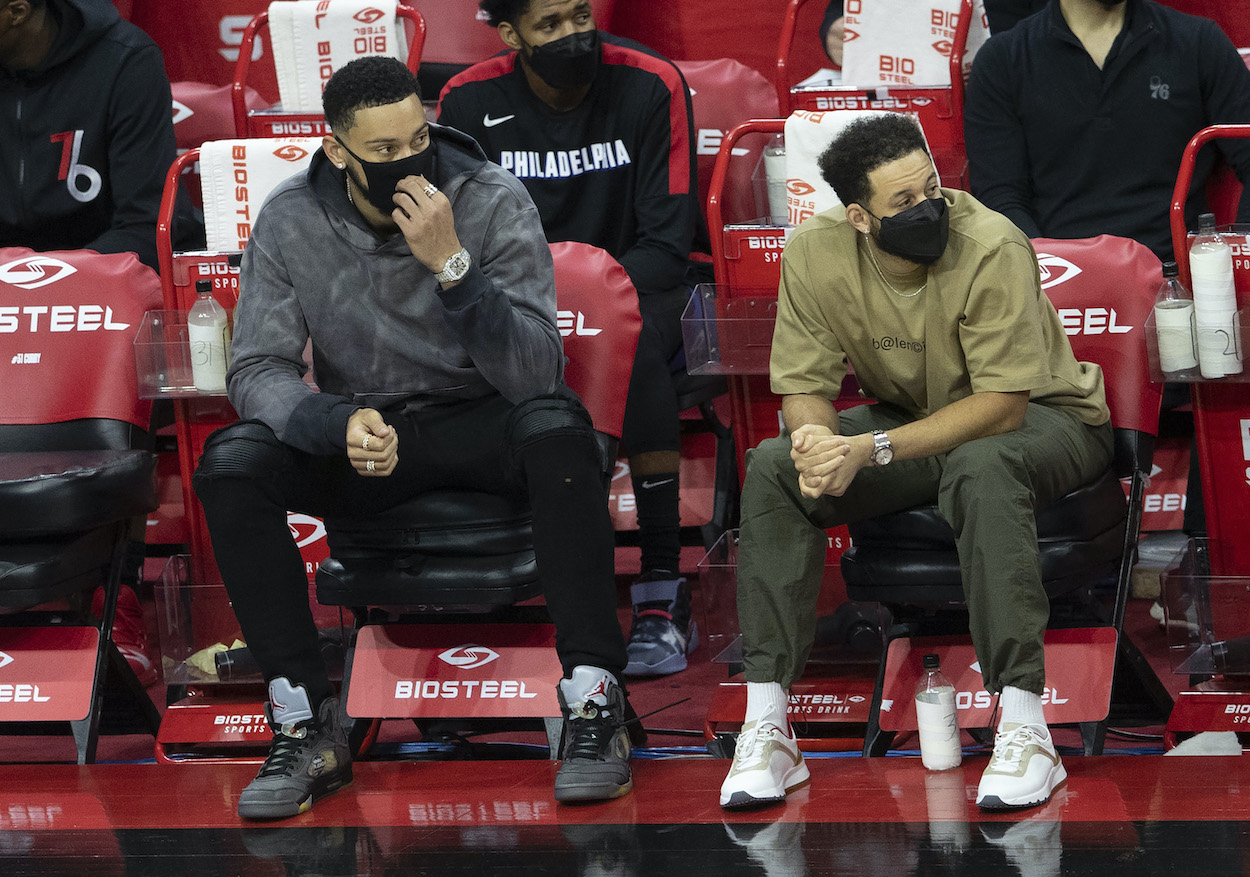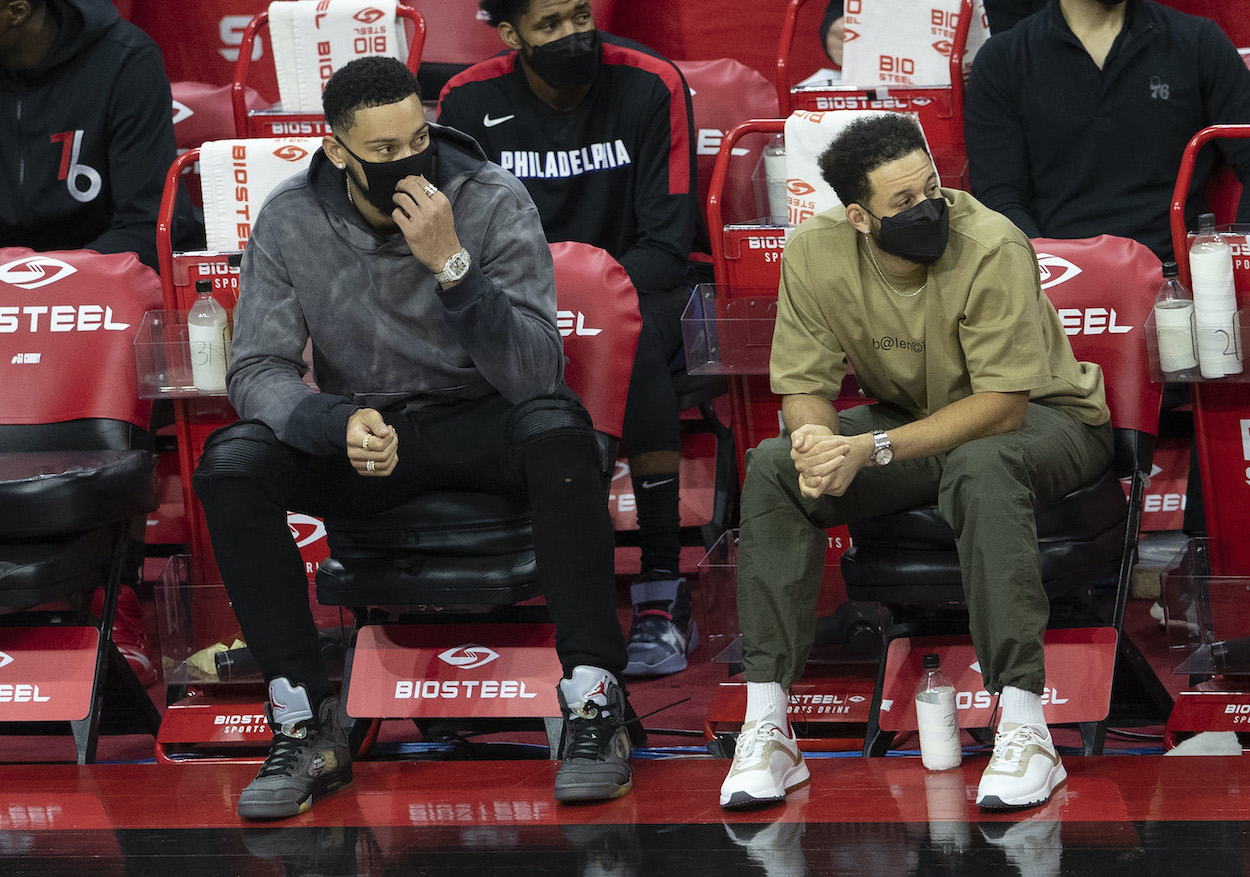 Maybe he's still not over Simmons holding the 76ers hostage for eight months, or maybe he wanted to start some drama inside a division rival's locker room. Whatever the reasoning, Green went on his Inside the Green Room podcast this week and claimed Simmons isn't exactly on good terms with the other former Sixers included in the Harden trade.
"I haven't got a chance to talk to those guys yet, but I know they weren't on the most of cordial terms when he was in Philly with [Drummond] and [Curry]," Green said. "So I wonder how that relationship is now."
It would make sense if Drummond and Curry still felt a bit betrayed by Simmons' actions since the offseason, but that doesn't seem to be the case at all.
Curry emphatically denies rift with Simmons
There had to have been a disconnect between Simmons and the rest of Philadelphia's roster leading up to the trade. The three-time All-Star refused to honor his contract and turned his back on his teammates in order to get his way. It only makes sense there would be some resentment hovering over the locker room.
But after hearing Green's comments, Curry felt the need to set the record straight.
"The relationship was fine," Curry told ESPN on Thursday. "He wasn't around. So I don't know what [Green] meant by that. 'Wasn't cordial,' I don't know what that means, but the relationship was fine. He just wasn't around so we didn't see him a lot or we didn't talk a lot. But as far as now, he's on my [team]. I went to battle with him last year, we did a lot of good stuff and I'm going to go to war with who I'm going to go to war with and who's on my team, so I'm looking forward to getting back out there with him and doing good stuff."
According to Curry, the drama surrounding Simmons seems to have evaporated since they moved to the Nets. Now, he's ready to leave all that in the past and finally focus on playing basketball.
The Nets can win a title if they expunge the drama
With Kyrie Irving's part-time status as a player, James Harden's unhappiness in Brooklyn, and now Simmons' baggage coming to town, the Nets have been embroiled in drama all season long. But this roster is talented enough to win a championship in 2022. It just needs to shift the focus back to the basketball court.
Curry is ready to do just that, and step one will be helping Simmons feel comfortable again.
"Business is business," Curry said. "I understand the business; he doesn't need to apologize to anybody. When he's on the court, I know he's going to do his job and he's going to do what he does. So I understand the business. He was doing what he felt was best for himself business-wise and personal-wise.
"And the team's going to do the same thing as far as making trades or whatever, so I understand it, I've been around it; I don't take anything personal. When we're on the court, we're teammates. Everything's fine."
Hopefully for the Nets, Simmons' eventual return will help them dig their way out of the play-in tournament. If Brooklyn can ignore the outside noise and play up to its potential, this team's ceiling is as high as anyone's.
Like Sportscasting on Facebook. Follow us on Twitter @sportscasting19.