Why the New Boston Red Sox Model Failed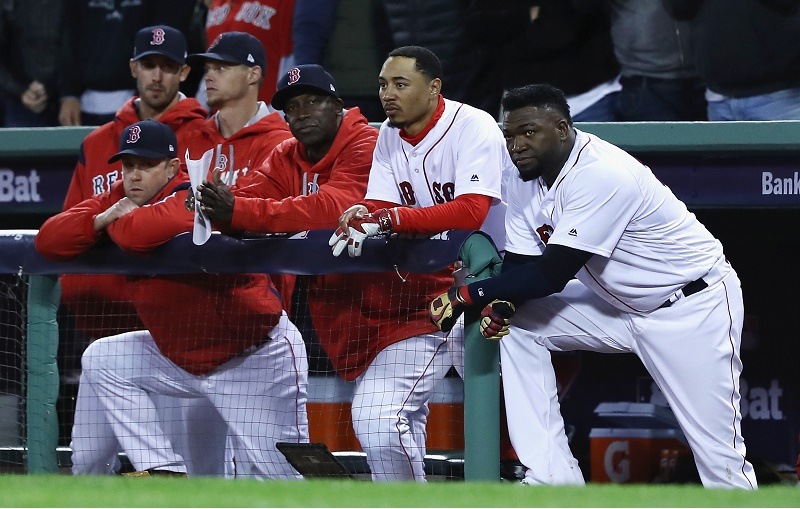 What the Boston Red Sox managed between 2014 and 2016 was impressive. After consecutive last-place finishes, the club reloaded, promoted prospects, and reclaimed the AL East title. Things looked great until the Cleveland Indians swept them out of the ALDS. In that series, Boston's big investments in starting pitching faltered badly, as did the club's vaunted offense against a humbler Tribe rotation.
Is it possible for a team with the third-highest payroll in baseball to start Clay Buchholz (8-10, 4.78) in an elimination game? In Boston's case, it happened. So did watching its season end as Drew Pomeranz — one of many midseason acquisitions — allowed a back-breaking home run to Coco Crisp. Despite all the planned upgrades, the Boston Red Sox remain an offense-first team and a title pretender in the near future.
Relying on runs in October
Boston is not the first team to expect to fail by taking its regular-season approach to the postseason. Nonetheless, the team became the new Exhibit A of "great pitching beats great hitting" in October. Certainly, the Red Sox advantage came from plate runners with power and the ability of nearly every batter in the lineup to make contact. Its 868 runs and .282 average were easily the best in baseball.
Yet the club's four best hitters didn't do anything to impact these three games. Mookie Betts (.200, 0 RBI), Dustin Pedroia (.167, 0 RBI, 5 SO), Jackie Bradley (.100, 0 RBI, 7 SO), and David Ortiz (.111, 1 RBI, 7 LOB) all went cold when the offense needed to provide a spark.
We've seen this act before. The 2007 Yankees scored even more runs (968) and hit for an even higher average (.290) than this Red Sox team. Then a Cleveland pitching staff shut them down in four games in the ALDS. New York did not become a postseason contender again until C.C. Sabathia signed on in 2009. Offense helps, but it doesn't win titles.
No postseason ace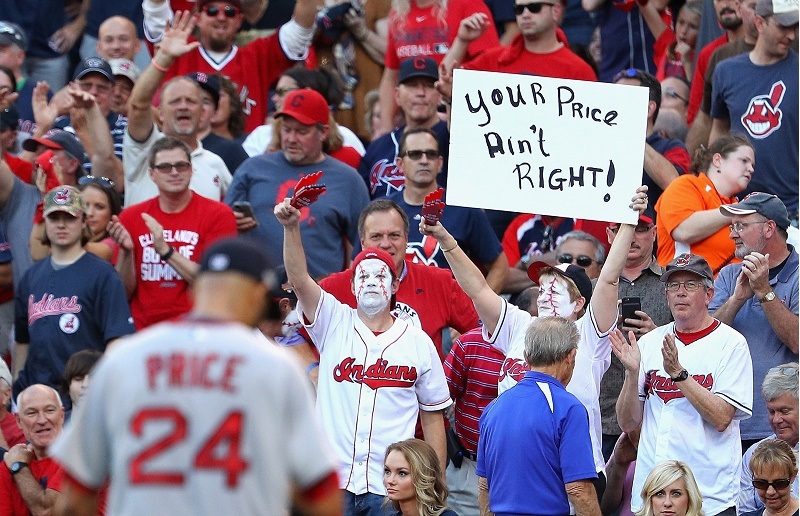 David Price's struggles in the postseason were well-known to every front office in baseball. If Red Sox management believed it had an October ace, it was only wishful thinking. After the Game 2 debacle in which Price allowed 5 ER in 3.1 IP, his career postseason record sunk to 2-8 with a 5.54 ERA. We guess the $217 million that went to his contract was supposed to include more than solid regular-season performances.
Perhaps more surprising was the reversal by Rick Porcello, who was so dominant late in the season. The Cy Young candidate was hit hard and often in Game 1 of the ALDS. Three Indians batters connected for home runs off Porcello, who allowed 5 ER in 4.1 IP. That gives Porcello an 0-3 record and 5.66 ERA in the postseason (20.2 IP).
Looking ahead, Boston has over $50 million per year owed to Price and Porcello. Pomeranz, who was victimized in Game 3 but pitched well in relief, has not transitioned well to the American League (3-5, 4.59 ERA). After all that spending and trading, the club still lacks a starter to take the ball in Game 1 of a playoff series. (Past examples include Josh Beckett, Curt Schilling, Jon Lester, and Pedro Martinez.)
The kitchen-sink approach to a bullpen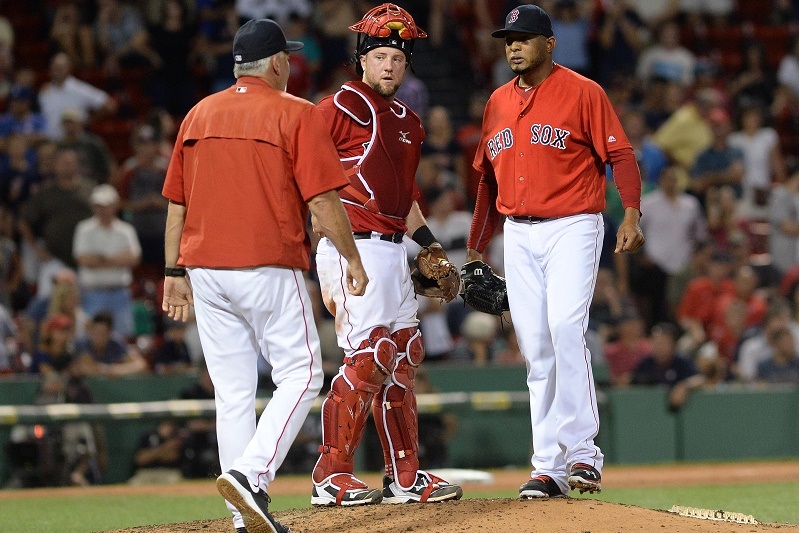 Is there anyone Dave Dombrowski did not acquire to pitch in relief for Boston this season? Prior to the 2016 campaign, Red Sox management traded for closer Craig Kimbrel and fireman Carson Smith. At various points of the season, Boston added Arizona closer Brad Ziegler and Milwaukee lefty specialist Fernando Abad. Though Abad was ineffective (0-2, 6.39 ERA) and Smith was hurt, Kimbrel and Ziegler pitched well and the bullpen improved over the 2015 model.
Yet the endless tinkering at a high cost to prospects still didn't yield a lefty specialist or many reliable options in middle innings. When Boston released Tommy Layne to make room for Abad, it got rid of its biggest neutralizer of big lefty hitters. (For those who wondered why Pomeranz pitched in relief twice during the ALDS, Abad's poor performance is the answer.)
Maybe Smith will come back healthy and Kimbrel can clean up his performance (2-6, 3.40 ERA) for 2016. But Ziegler and Koji Uehara are free agents. Boston needs a dominant left-hand arm in the pen; it's odd that such a high-payroll team doesn't have one. Even if the Red Sox advanced beyond the ALDS, it's doubtful the bullpen would withstand the rigors of the postseason.
Follow Eric on Twitter @EricSchaalNY
Statistics courtesy of Fangraphs and Baseball-Reference.