The New England Patriots' Season Is Already in Jeopardy After Suffering a Massive Loss to COVID-19
New England Patriots fans had no idea what their team's 2020 season would look like after Tom Brady signed with the Tampa Bay Buccaneers this offseason. It appeared that their quarterback was going to be Jarrett Stidham. Had that been the case, they would have gone from having one of the best quarterbacks to ever play football in Brady, to having a guy who has only thrown four career pass attempts in Stidham. However, after signing Cam Newton, it looked as if the Patriots were Super Bowl contenders yet again. That was until recently when they suffered a massive loss due to the COVID-19 pandemic.
Cam Newton brought excitement back to the New England Patriots
Tom Brady had an excellent career with the New England Patriots. After the team selected him in the sixth round of the 2000 NFL draft, and after he only appeared in one game in 2000, Brady then became one of the best quarterbacks to ever play starting in the 2001 season. 
The Patriots have only missed the playoffs twice since the 2001 season and only once since the 2003 season. The one year they missed the playoffs since 2003 was when Brady practically missed the entire season in 2008. Additionally, Brady ultimately led the Patriots to nine Super Bowls, winning six of them, and to 13 total AFC Championship Games. For his career, Brady is second all-time in passing yards with 74,571 and second all-time in passing touchdowns with 541.
Because of all of this immense success, when Brady chose to leave New England and sign with the Tampa Bay Buccaneers this offseason, Patriots fans had their hopes crushed. Then, Newton signed with them in July. 
Newton's signing meant that they went from potentially starting Stidham — who was a fourth-round pick in the 2019 NFL draft — to (most likely) starting Newton, who won the league's MVP award in 2015.
For his career, Newton has 29,041 passing yards, 182 touchdown passes, and 108 interceptions. He has also run for 4,806 yards and 58 rushing touchdowns. Newton is a three-time Pro Bowl selection. He also earned that MVP in 2015, and he led the Carolina Panthers to the Super Bowl during the 2015 season.
It appeared that, with Newton, the Patriots were back to being contenders — until recently.
Dont'a Hightower is not playing for the New England Patriots in 2020
One of the Patriots' best players over the years has been linebacker Dont'a Hightower. He has helped lead them to three wins in the Super Bowl. 
Hightower has also earned two Pro Bowl selections in his career, the most recent one coming just last season. In 2019, Hightower had 71 total tackles and 5.5 sacks. For his career, he has 505 total tackles and 25.5 total sacks.
However, ESPN's Adam Schefter recently reported that, according to sources, Hightower is opting out of the 2020 season. He just became a father on July 16.
With the fear of playing during the COVID-19 pandemic looming over this upcoming season, the Patriots have had five players opt out of the 2020 season so far. According to ESPN, running back Brandon Bolden, starting offensive tackle Marcus Cannon, fullback Danny Vitale, and reserve offensive lineman Najee Toran have also decided to opt out.
How does Hightower's decision affect the defense?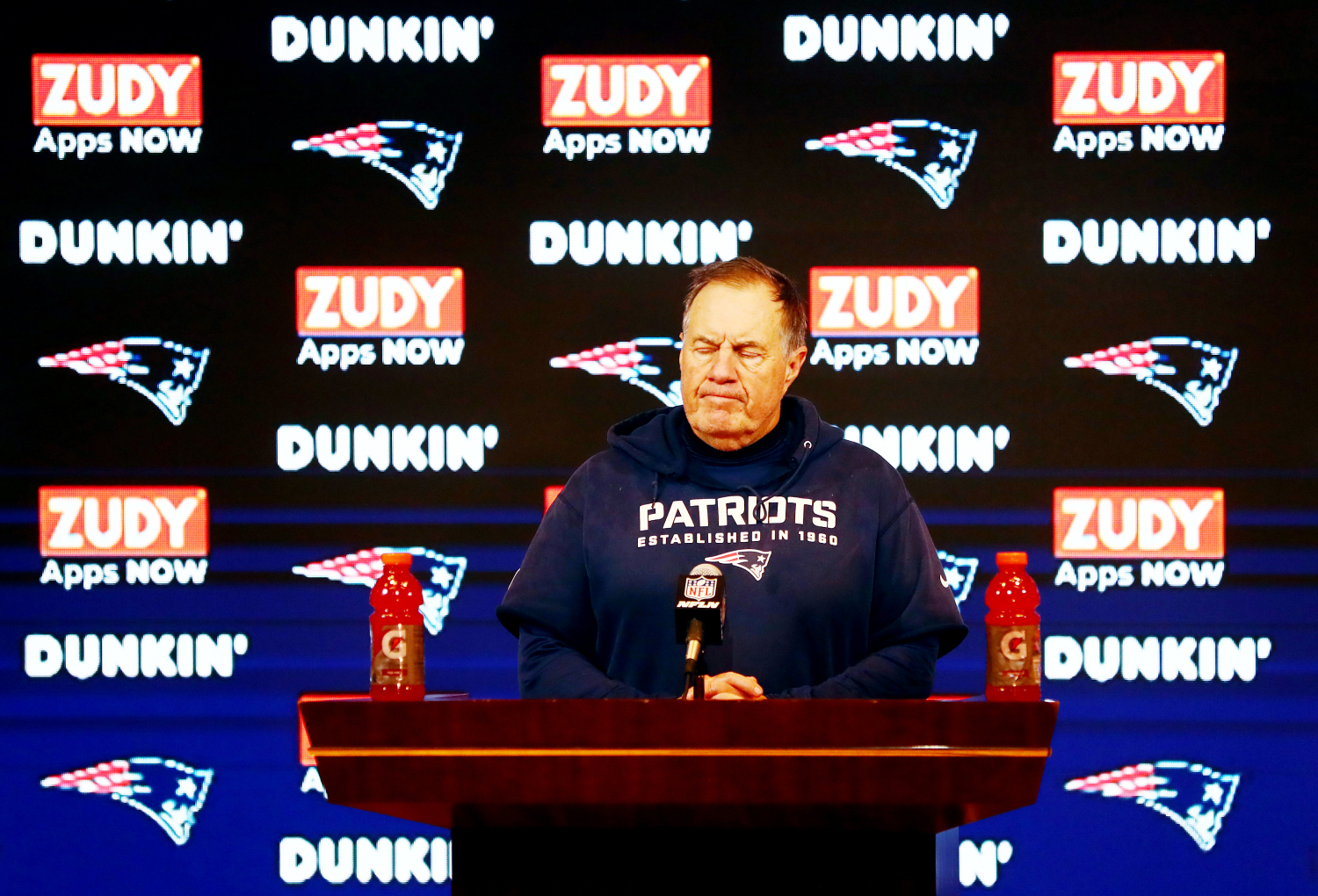 Not having Hightower on defense instantly puts the Patriots' season in jeopardy. The Patriots went 12-4 last season, and the main reason they had so much success was because of their defense. They only allowed 14.1 points per game in 2019, which was the best in the entire NFL.
However, they already needed a lot of help heading into this season. Jamie Collins led them in total tackles last season, and he signed with the Detroit Lions this offseason. Their third-leading tackler, Danny Shelton, also signed with the Lions this offseason, and Kyle Van Noy, their sixth-leading tackler, signed with the Dolphins. 
With Hightower racking up the second-most total tackles on the team last season, that means the Patriots will be without four of their top six tacklers from 2019. The losses of Collins, Van Noy, and Hightower also mean that they lose three of their top five sack-getters from last season.
In addition to tackles and sacks, Hightower has also played in some big games. He has won three Super Bowls with the team, so he knows what it takes to win.
The Patriots' defense was already in trouble after losing so many pieces from that excellent unit last season. Losing Hightower now, though, jeopardizes their season completely. Yes, the offense has Cam Newton, but will the Patriots be able to stop anybody?
UPDATE: After this article was published, Mike Reiss of ESPN reported that Patriots safety Patrick Chung is also planning to opt out of the 2020 season. Chung was ninth on the Patriots in total tackles in 2019, and second in 2018.
Stats courtesy of Pro Football Reference