New Mets Manager Buck Showalter Allegedly Got His Name From Naked Clubhouse Antics
The New York Mets have officially settled on their newest savior: Buck Showalter. 
Mets owner Steve Cohen confirmed on Saturday, Dec. 18, that Showalter, who turns 66 next spring, will be the organization's 20th full-time manager. The three-time American League Manager of the Year will be tasked with keeping the likes of Francisco Lindor in line and bringing the long-suffering franchise back to the postseason.
Although he never reached the major leagues like Lindor or ace pitcher Jacob deGrom, Showalter has nonetheless enjoyed a long life in professional baseball. In fact, he allegedly earned the moniker "Buck" during his playing days, and not because of his spending habits.
William Showalter allegedly took the nickname "Buck" during his playing career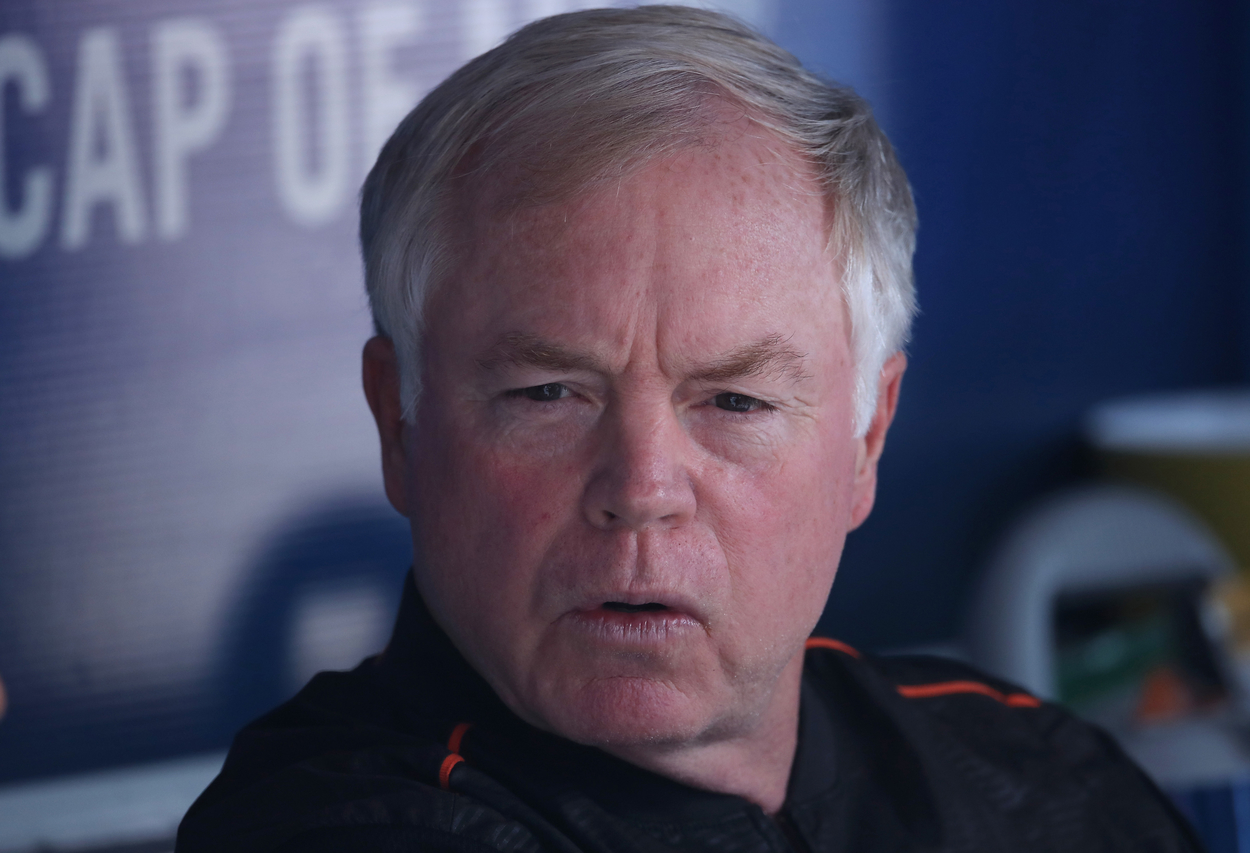 After playing college baseball at Chipola Junior College (Fla.) and Mississippi State, Showalter joined the New York Yankees as a fifth-round pick in 1977. The 5-foot-9 outfielder/first baseman spent seven seasons in the Yankees' organization and topped out at Triple-A in 1983.
The box scores and organizational reports still knew him as William during that time. However, according to the Hartford Courant, he received another nickname during his playing days: Buck.
Showalter's former minor-league manager, Eddie Napoleon, told the Courant in 1994 that he's responsible for the moniker. Decades before he became the Mets' manager, Showalter allegedly walked around the clubhouse "buck naked," creating a title he still owns today.
As of December 2021, Showalter had never publicly confirmed Napoleon's story or the nickname's origin. 
Major League Baseball is no stranger to naked antics and pranks
Without being too risque, we can all agree that nudity is a part of life. Anyone who has ever stepped into a locker room (at least, in the pre-pandemic times) has surely seen athletes getting dressed without shame or embarrassment.
Baseball's close-knit culture has led to plenty of naked antics – and don't worry, they're safe for work. At least, the ones you're going to read about shouldn't get you in too much trouble.
Former Yankees ace reliever Sparky Lyle infamously snuck into the locker room during games and sat naked on birthday cakes prepared for teammates. The 1977 American League Cy Young winner admitted he stopped, in part, because he feared a teammate would hide a needle in the cake, which is both disturbing and hilarious.
Longtime Chicago Cubs first baseman Anthony Rizzo reportedly tried motivating his teammates by standing naked and reciting inspirational movie quotes during the 2016 World Series. Shortly after the All-Star first baseman began mimicking the shadow boxing from Raging Bull, pitcher Hector Rondon allegedly sprayed an aerosol can of shoe cleaner at his teammate's groin.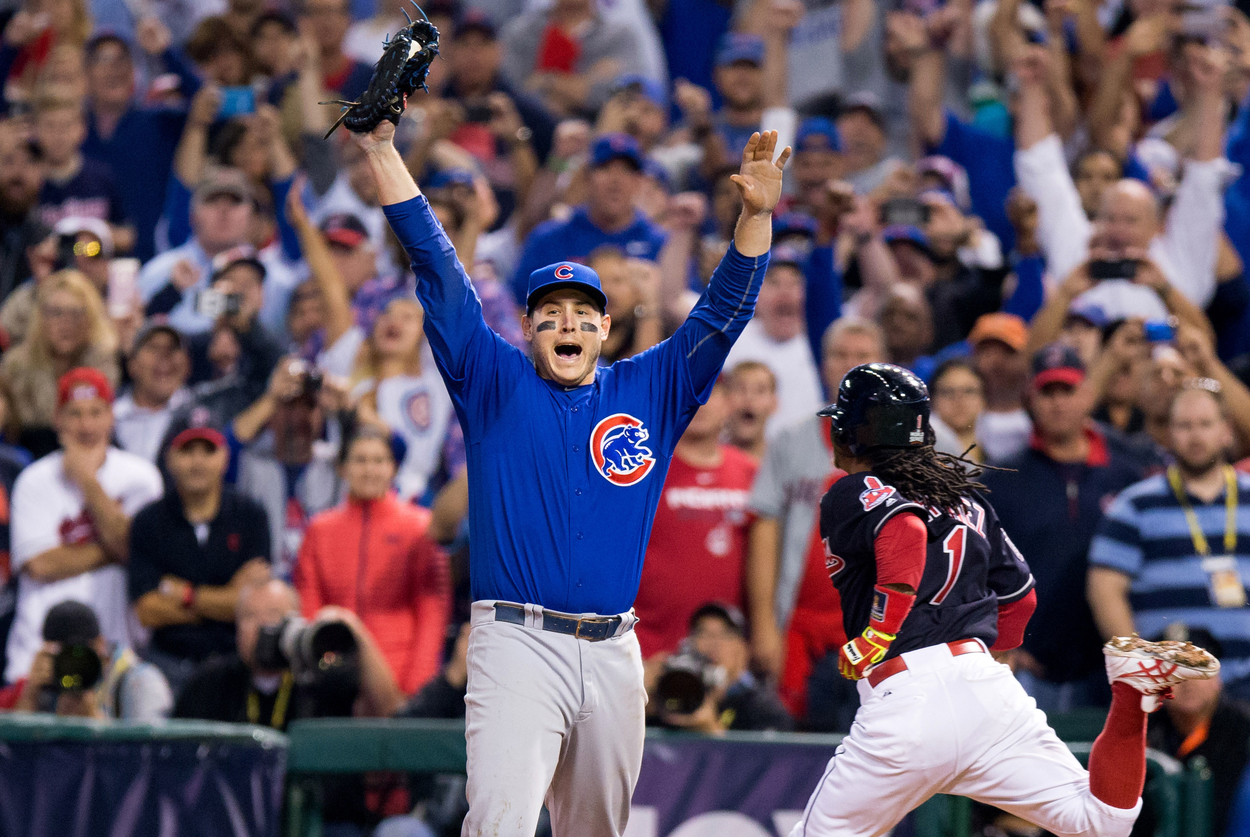 Perhaps more teams should adopt a lucky naked speaker. The Cubs won the Fall Classic's final three games and ended a 108-year World Series title drought.
Baseball fans have also seen their share of streakers over the years. According to SB Nation, a fan entertained the crowd at a Cubs-Florida Marlins game in 2011 by running naked onto the field and making it to the infield diamond before security caught him.
Clothes or no clothes, Showalter and the Mets face high expectations in 2022
We're going to assume that, whenever the ongoing MLB lockout ends, Showalter intends to manage games in his clothes this season. Considering how cold New York can be in April, that is likely the right move.
Showalter inherits a Mets team that hasn't reached the postseason since 2016. Before the lockout and the signing freeze, the Mets signed ace pitcher Max Scherzer and other high-profile players, including speedy outfielder Starling Marte and All-Star infielder Eduardo Escobar.
According to The Action Network, the Mets currently have +1300 odds (bet $100 and win $1,400) of winning the 2022 World Series as of Dec. 21, 2022. Only the Los Angeles Dodgers (+600) have higher odds in the National League.
If the lockout ends in time for the 2022 season to start as scheduled, Showalter will officially begin his Mets tenure on Thursday, March 31, against Juan Soto and the Washington Nationals. For Showalter's sake, though, we urge him to avoid wearing cotton uniforms that day.
How to get help: In the U.S., contact the National Council on Problem Gambling helpline at 1-800-522-4700.