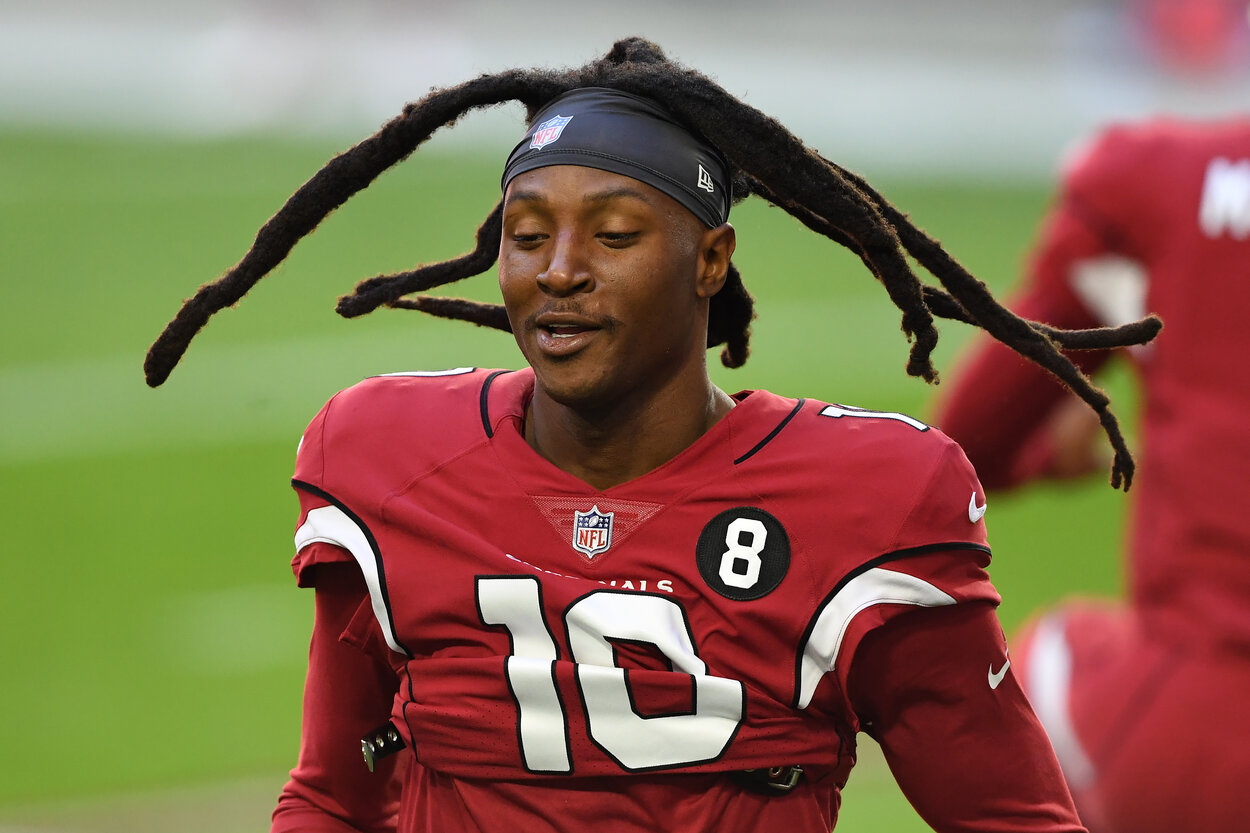 A New NFL Rule Could Cost All-Pro Receiver DeAndre Hopkins Thousands of Dollars in the Coming Months
Arizona Cardinals receiver DeAndre Hopkins could lose thousands of money in the coming weeks, and he may not be alone among NFL players.
The Arizona Cardinals proved that they were all-in on the Kyler Murray era when they acquired DeAndre Hopkins in the spring of 2020.
Hopkins dominated defenses in his first year with the Cardinals and remains one of the NFL's best receivers. However, a new rule change has created a situation where Hopkins, along with several other players, could find himself losing thousands of dollars in the coming months.
DeAndre Hopkins is open to changing his jersey number
DeAndre Hopkins is already entering his ninth NFL season, and he's worn No. 10 every year.
Football fans might have to get used to Hopkins and a new look in 2021. The NFL recently approved a rule change loosening up which positions can wear what numbers. Receivers, for example, can wear single-digit numbers beginning this season.
Hopkins wore No. 6 when he played at Clemson. When the NFL approved the rule change, Hopkins posted an edited image of him wearing No. 6 on his Instagram page.
"Bring back the 6 like [LeBron James] in Miami"

DeAndre Hopkins
As of publication, Hopkins had not officially announced if he will switch his jersey number.
That move could cost Hopkins a large chunk of money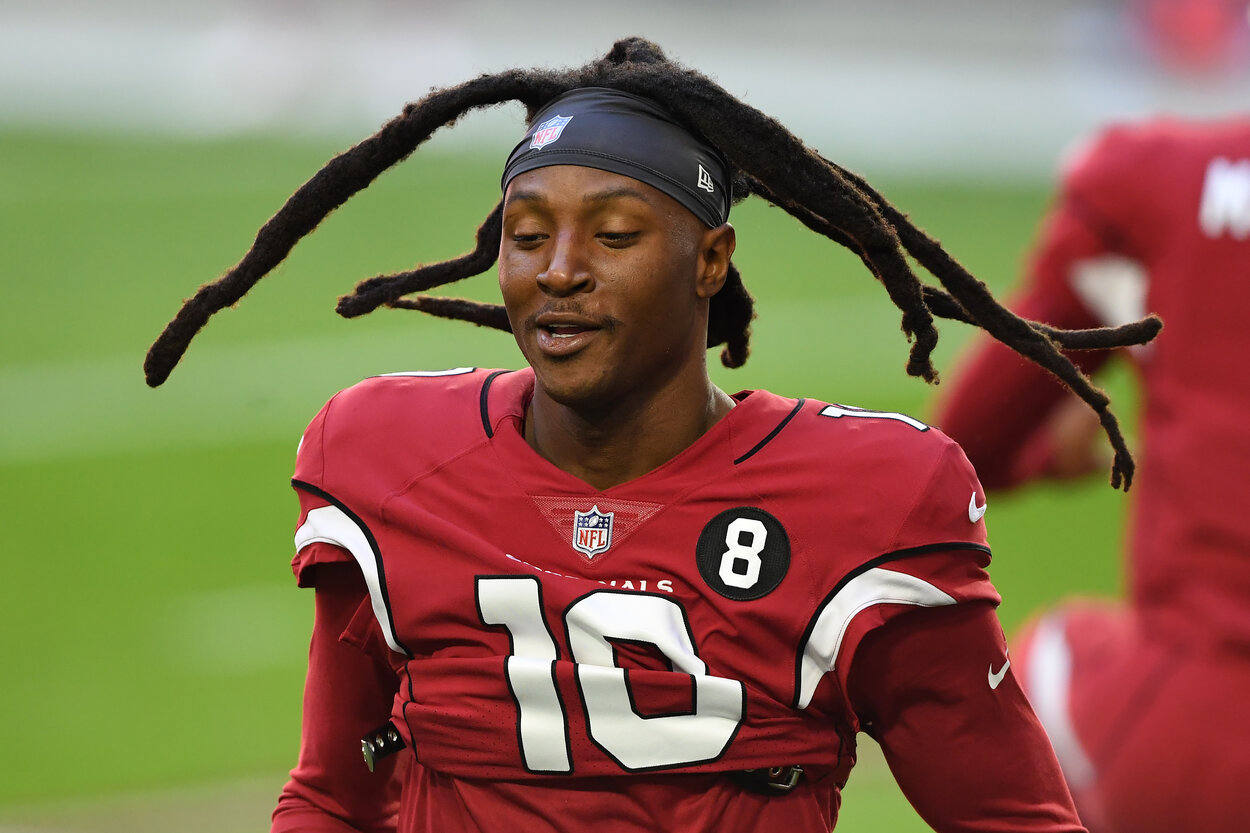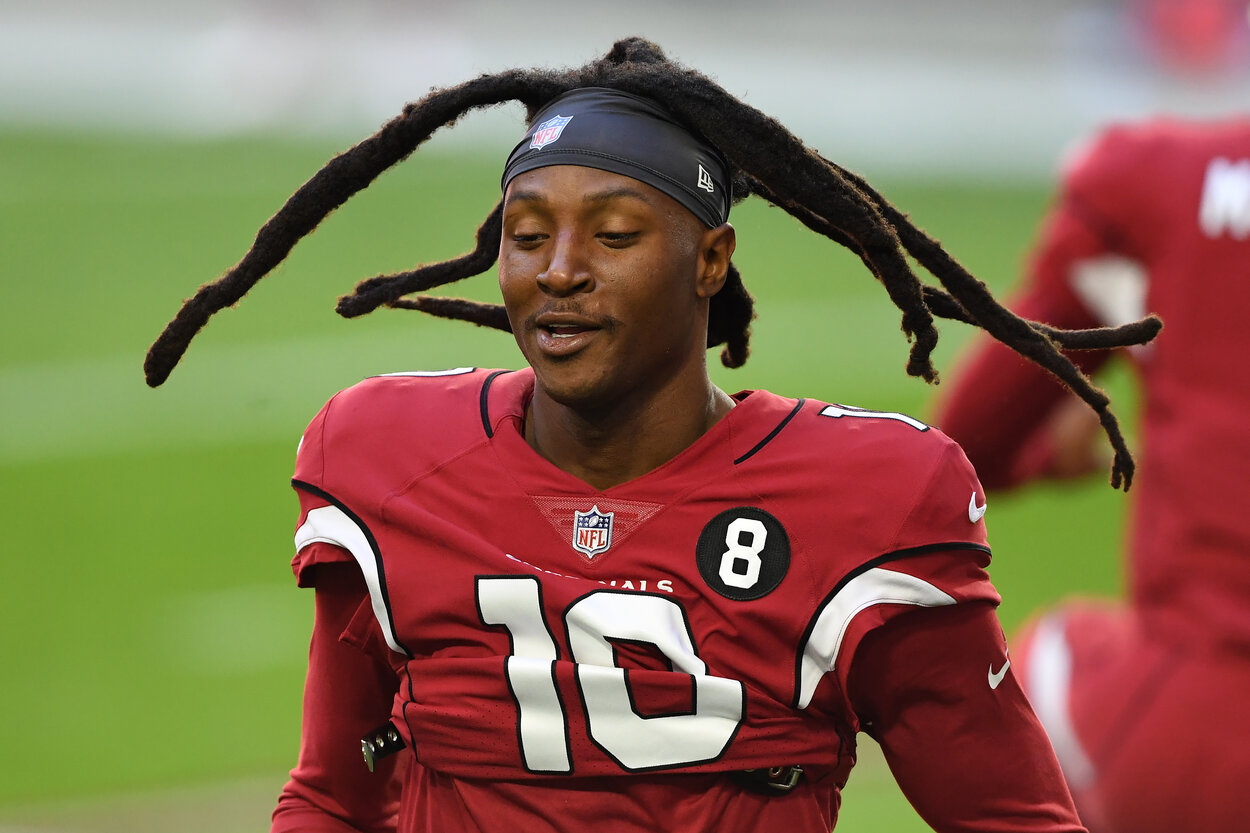 If DeAndre Hopkins is serious about changing his jersey number, the only thing stopping him is money.
Most North American professional sports leagues have a uniform (no pun intended) policy on switching numbers. Suppose a player remains on the same team and changes their number for the coming season, as Hopkins is potentially interested in doing. In that case, they have to buy the remaining unsold inventory.
It is not known how much that move would cost Hopkins, but it likely wouldn't be cheap. However, if Hopkins sticks with No. 10 for the 2021 campaign but announces beforehand that he will wear No. 6 in 2022, his wallet won't take a hit.
According to Spotrac, Hopkins will receive $13.7 million in total money this season. If Hopkins wants to wear No. 6 this fall, he at least has the money to make that move happen.
DeAndre Hopkins isn't alone in exploring a number change
The same players will still be scoring touchdowns in 2021, but some could do it with a new look.
DeAndre Hopkins might not be alone if he changes numbers. The St. Paul Pioneer Press (Minnesota) reported that Vikings running back Dalvin Cook, who wears No. 33, would "love to go back to" No. 4, the number he wore in high school and at Florida State.
The paper reported that Cook is "looking at the inventory costs." As of publication, the Vikings did not have a player wearing No. 4.
Los Angeles Rams cornerback Jalen Ramsey tweeted that he'd be interested in returning to No. 8, his number at Florida State, or switching to No. 2. Ramsey and the Rams play Hopkins and the Cardinals twice this season.
All contract figures courtesy of Spotrac.