The New Orleans Saints Can Send a Powerful Statement About Taysom Hill's Future by Addressing an Increasingly Uncomfortable Question
In the final years of the Drew Brees era, it almost appeared as if Taysom Hill, an undrafted quarterback who grew into a vital gadget weapon for the New Orleans Saints, could replace the legendary signal-caller under center.
That's when reality stepped in and made its play. Jameis Winston, the former No. 1 overall pick who spent his first five seasons with the Tampa Bay Buccaneers, is now leading the way in New Orleans. If things continue on their current trajectory, the Saints may need to start having an uncomfortable conversation regarding Hill's future with the organization.
Taysom Hill has taken an early reduced role in the New Orleans Saints' offense
You'll be forgiven if you thought the Saints simply rendered Hill inactive for the season's first two games. He completed his lone pass attempt for three yards and picked up 17 yards on four carries.
The early days of the Jameis Winston era didn't feature Hill, who turned 31 in August, in his customary role as a versatile all-purpose threat. Although he played 22 offensive snaps in Week 1, he only had three touches in a blowout victory over Aaron Rodgers and the Green Bay Packers.
Hill had two carries for 16 yards on 10 offensive snaps in a 26-7 loss to the Carolina Panthers in Week 2. Even when the Saints' offense couldn't get anything going, especially on the ground, the team never turned to Hill as someone who could provide a spark.
It's worth noting that Hill didn't play at least 30% of the Saints' offensive snaps in a game last season until a Week 9 victory over the San Francisco 49ers. However, the team's reluctance to use him at points this season, particularly with All-Pro receiver Michael Thomas injured once again, is concerning.
The Saints should seriously explore the trade market for Hill in the coming weeks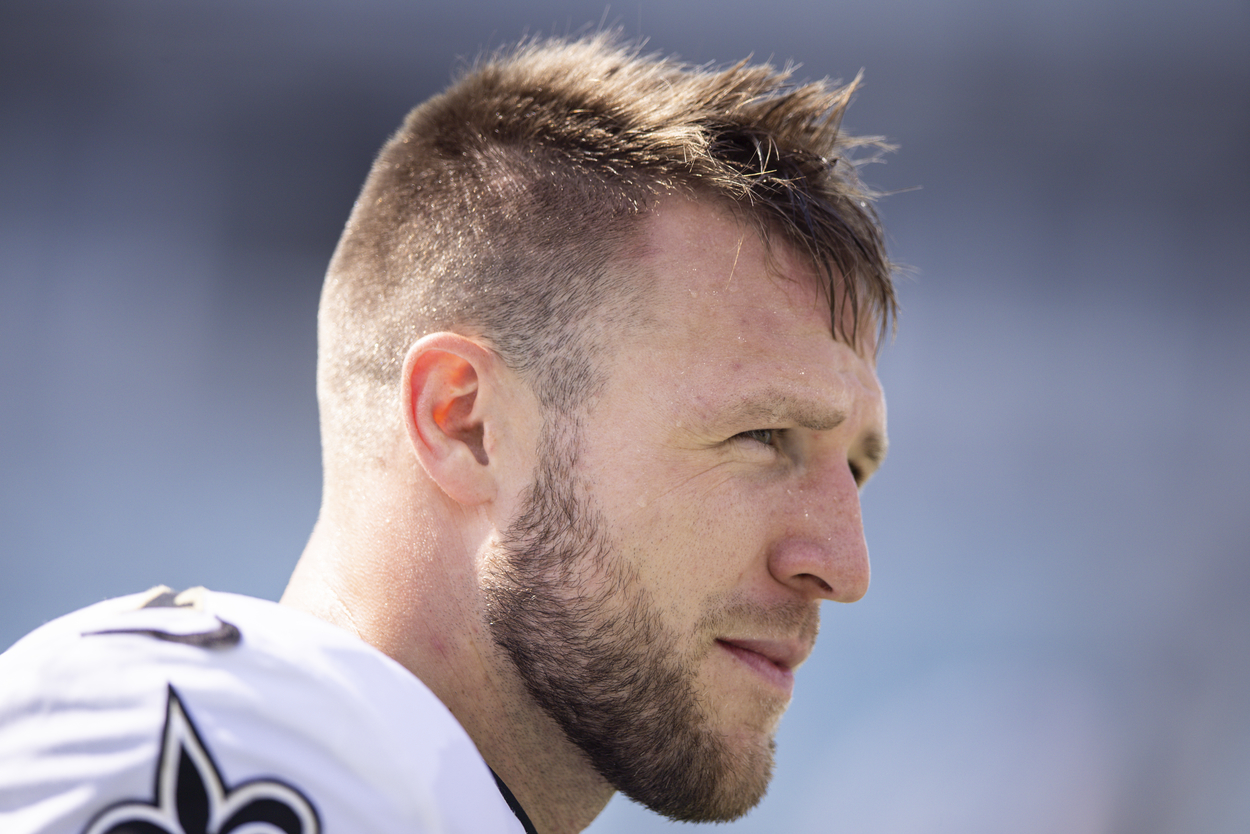 Hill is in a unique spot as a backup quarterback. A year ago, he went 4-1 as the Saints' starting quarterback and handled himself well as a dual-threat weapon. Although the BYU product is under contract through the end of the 2025 season, each of the next four seasons on his deal are voidable.
In other words, the Saints can cut Hill or restructure his contract without any penalty in the salary cap. That is excellent news on the business side, especially if the team decides to explore the trade market and see if any of the league's other 31 teams are interested in making a move.
Hill is indisputably a dangerous weapon in the right system. Saints head coach Sean Payton turned him into a gadget threat capable of beating teams with his arm, legs, hands, and blocking ability. He's a unicorn in a time when many other teams are still trying to make things work with horses.
On the one hand, there is no guarantee that Winston is the Saints' long-term answer at quarterback. It's too early to know what Ian Book, a fourth-round pick from Notre Dame, will do in the NFL. There are viable reasons for the Saints to keep Hill around, at least for the rest of this season.
However, there is always a price for quarterbacks. The rash of injuries in Week 2, whether it was Chicago Bears veteran Andy Dalton's knee injury or Cleveland Browns star Baker Mayfield's shoulder scare, should have reminded everyone how quickly things can change with a single injury. That's where the value of potentially trading for Hill comes into play — at least if the Saints want to consider the idea.
Will the Saints realistically trade Hill this season?
Two major issues are surrounding a potential Hill trade, both of which are out of his control. Houston Texans star Deshaun Watson remains the best quarterback available on the market, although his ongoing legal issues and the Texans' demands could keep him on their roster indefinitely.
Now, one can argue that works in Hill's favor, and perhaps it does. But the Saints stand to benefit more, even if it's turning a fourth-round pick into a third-round pick, if Watson is traded first so the team can point to that deal.
The other problem involving any potential Hill trade has nothing to do with the Saints' backup quarterback situation. Instead, it has to do with every other team's depth charts.
If Dalton is out indefinitely with a knee injury, the Bears are turning to rookie quarterback Justin Fields. It's hard to see the Indianapolis Colts trading for Hill when they have second-year quarterback Jacob Eason ready to step in if Carson Wentz and his ankles can't stay on the field. The Colts could also call the Bears about Nick Foles, but that's another conversation entirely.
Still, maybe there is a team that decides in mid-October that they want to explore adding a quarterback via trade. The NFL's trade deadline is at 4 p.m. on Nov. 2, which allows for plenty of time, in the grand scheme of things, for the Saints and the rest of the league to make any potential decisions regarding Hill's future. For the Saints, that decision could be as simple as giving the veteran quarterback more touches and announcing to the NFL that he's here to stay.
Like Sportscasting on Facebook. Follow us on Twitter @sportscasting19.
RELATED: Saints GM Mickey Loomis' Surprising Admission About Taysom Hill Proves He Has No Business Replacing Drew Brees