What the New Orleans Saints' Plan of Attack Must Be for the 2022 NFL Offseason
Brutal. That is the best way to describe the type of season the New Orleans Saints had.
After a ton of injuries, the Saints still went into Week 18 with a shot to clinch a playoff spot and took care of business against the Atalanta Falcons. But, the San Francisco 49ers stunned the Los Angeles Rams in overtime to snag the final spot in the NFL and end the Saints season.
Nonetheless, it was a masterful coaching job by Sean Payton, who started Jameis Winston, Taysom Hill, Trevor Siemian, and Ian Book at quarterback this season. Alvin Kamara missed time, Michael Thomas didn't play a single game, and the defense also had injuries.
Despite all that, they had a shot at clinching a playoff spot, falling just short with a record of 9-8. Now, the Saints will start to focus on the 2022 offseason and there will be a lot of questions to answer.
Biggest offseason questions
What the Saints did this season was incredible. They dealt with many different situations yet fell short of a playoff appearance. That, in itself, is impressive.
As the offseason is now here for New Orleans, they have many questions to answer.
Is Taysom Hill or Jameis Winston the starting QB in 2022?
Has Michael Thomas played his final game with New Orleans?
Can the Saints pass-catchers step up?
There are far too many questions for the Saints and the worst part of it all? They have minimal cap space to work with.
Winston looked decent before his season-ending injury, and Hill was a mixed bag but suffered a Lisfranc injury against the 49ers. Regardless, the Saints need somebody to be the future quarterback of this team one way or another.
The defense played well, finishing fourth in the NFL in points allowed per game (19.7), sixth in interceptions (17), and seventh in sacks (43). That strong play kept the Saints in a ton of games, including a 9-0 victory against Tom Brady and the Buccaneers.
Still, the offense needs to score points, and they need playmakers on that side of the ball not named Kamara.
Top free-agency decisions
Key free agents: Terron Armstead (OT), Marcus Williams (S), Jameis Winston (QB), P.J. Williams (CB)
The Saints were 5-2 with Winston running the show before his devastating injury. Since then? New Orleans went just 4-6 with the others.
Winston should be back in New Orleans in 2022, although who knows what happens with the quarterback market expected to be a mess.
Marcus and P.J. Williams played pretty well for the Saints defense, and Terrod Armstead just struggled to stay on the field in 2021.
Winston needs to be priority No. 1 for New Orleans, even after giving Hill a massive, incentive-laden contract that will keep him around in some form or another.
2022 NFL Draft needs and potential targets
Top picks: First round (own), second round (own)
Draft needs: QB, WR, CB, TE, S
It's pretty obvious which direction the Saints need to go in the 2022 NFL Draft. Sean Payton needs playmakers on offense one way or another.
The organization has a massive decision to make on Thomas, but it looks like he is done playing in New Orleans. A wide receiver is crucial for the Saints, and one of Garrett Wilson (Ohio State) or Jameson Williams (Alabama) makes a ton of sense for New Orleans.
In the second round, they can address the quarterback position and draft a guy like Carson Strong, Desmond Ridder, or even Malik Willis — if he falls that far. Whoever it is can hold the clipboard and learn from Winston, assuming he returns next season.
It is pretty clear that Book isn't the future, and the Saints need to address this position quickly. If they want to be safe, Kenny Pickett from Pittsburgh could be the pick in the first round and they can take a wide receiver in the second, somebody like John Metchie from Alabama.
The Saints don't have a third right now, but they can find some decent corner and safety help later on, and they can address the tight end position in free agency if need be with somebody like O.J. Howard.
1 player on each side of the ball who must step up in 2022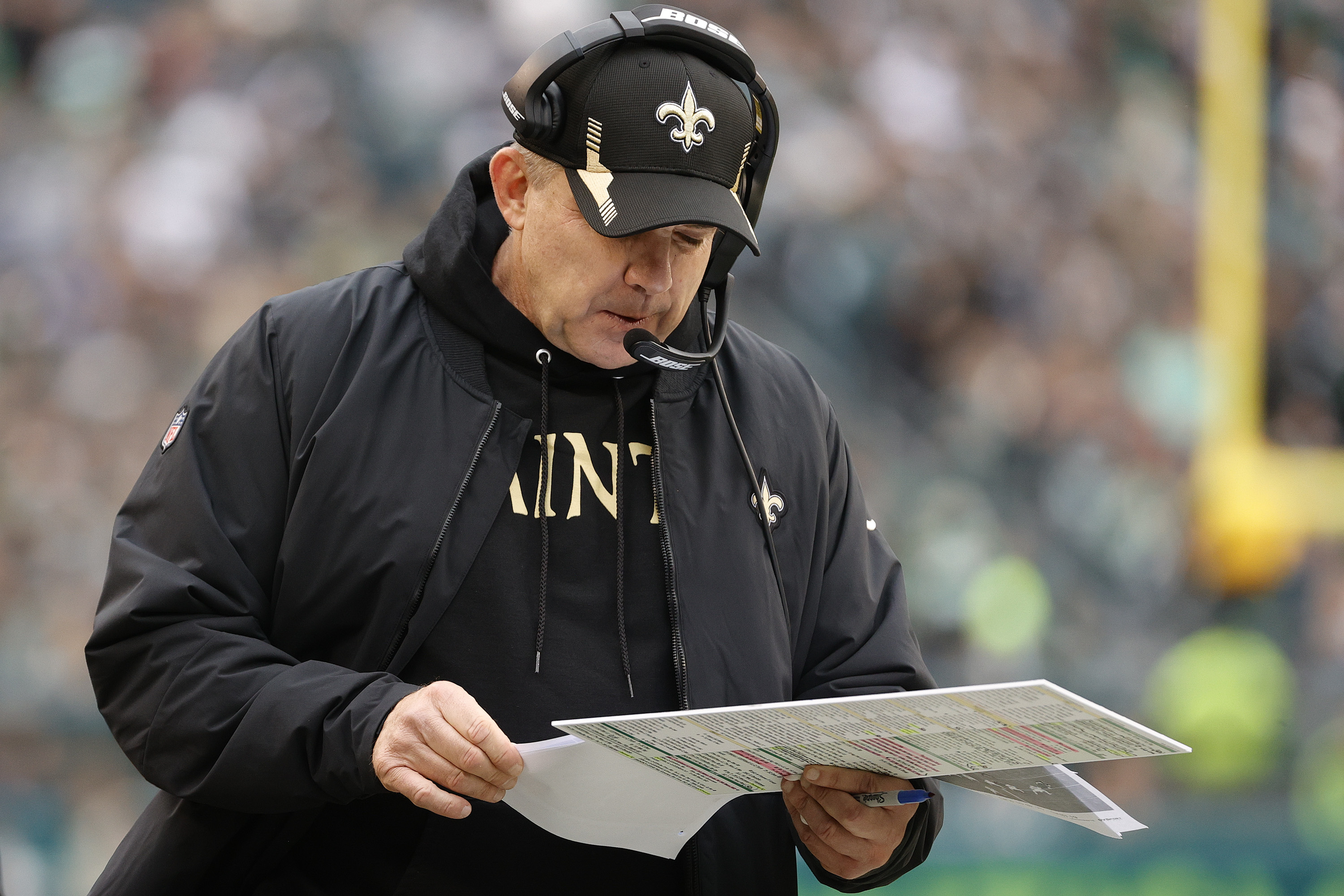 On the offensive side of things, somebody has to step up. In 2021, it was Kamara and nobody else, and for the sake of conversation, tight end Adam Trautman needs to emerge as a weapon on offense.
Going into the season, Trautman was expected to benefit from the departure of veteran Jared Cook. However, he registered just 26 catches for 245 yards and one score.
That needs to change, and with so many questions on offense, Trautman needs to become a weapon in the passing game.
On defense, Paulson Adebo needs to take a step forward. The Saints' third-round choice in 2021 played pretty well in his rookie season. However, with both Marcus and P.J. Williams facing free agency, Adebo might be thrust into a more prominent role in 2022.
Stats Courtesy of Pro Football Reference