New Patriots Kicker Quinn Nordin Learned He Made the Final 53-Man Roster in an Unusual Manner
Roster cutdown day in the NFL is a stressful experience, especially for an undrafted rookie attempting to make the New England Patriots roster.
Coming off a four-year collegiate career at the University of Michigan, this was the exact situation that kicker Quinn Nordin found himself in. After signing with the Patriots as an undrafted free agent, Nordin fought an uphill battle to earn a spot on the team's 53-man. Expectations were low for Nordin. Many expected him to be released and pass through waivers unclaimed.
However, a different (and rather unique) scenario played out instead.
The Patriots did not give Quinn Nordin a phone call on cutdown day
Roster cutdown day came and went, and Nordin never received a phone call. Typically speaking, locked-in starters who know they're making the roster don't need a call to confirm if they've made the team or not, but an undrafted rookie? Nordin was definitely expecting a semblance of confirmation one way or the other.
According to B/R Gridiron, Nordin made the correct assessment and viewed "no news as good news." The rookie kicker simply showed up to practice the next day, confirming that he had, in fact, made the Patriots' 53-man roster.
Nordin must have been a ball of anxiety, unsure if he'd be receiving a call informing him of his release. The physical act of sitting around waiting for news sounds terrible.
Nordin is a highly rated kicking prospect coming off an up-and-down training camp
Coming out of high school, Nordin was consistently ranked as one of the top-kicking recruits in the nation. He was named the No. 9 kicker by ESPN and the No. 1 kicker by Scout.com. Both ESPN and Rivals.com listed him as a three-star recruit.
Nordin attended Michigan and experienced a great deal of success as their starting kicker. He became the first kicker in Michigan history to nail two field goals of 50 or more yards in the same game, and set the program record for field goals made at 40-yards or longer (14) in 2020.
Despite his success at the collegiate level, Nordin didn't actually have a great offseason with the Patriots this summer. During the Patriots' second preseason game, he missed a 36-yard field goal and two extra points against the Philadelphia Eagles. This disastrous performance led many to believe that the Patriots would cut Nordin and keep veteran kicker Nick Folk.
Nordin must have impressed Bill Belichick during practice to warrant winning that roster spot over Folk.
Led by rookie QB Mac Jones, the Patriots are looking to bounce back in 2021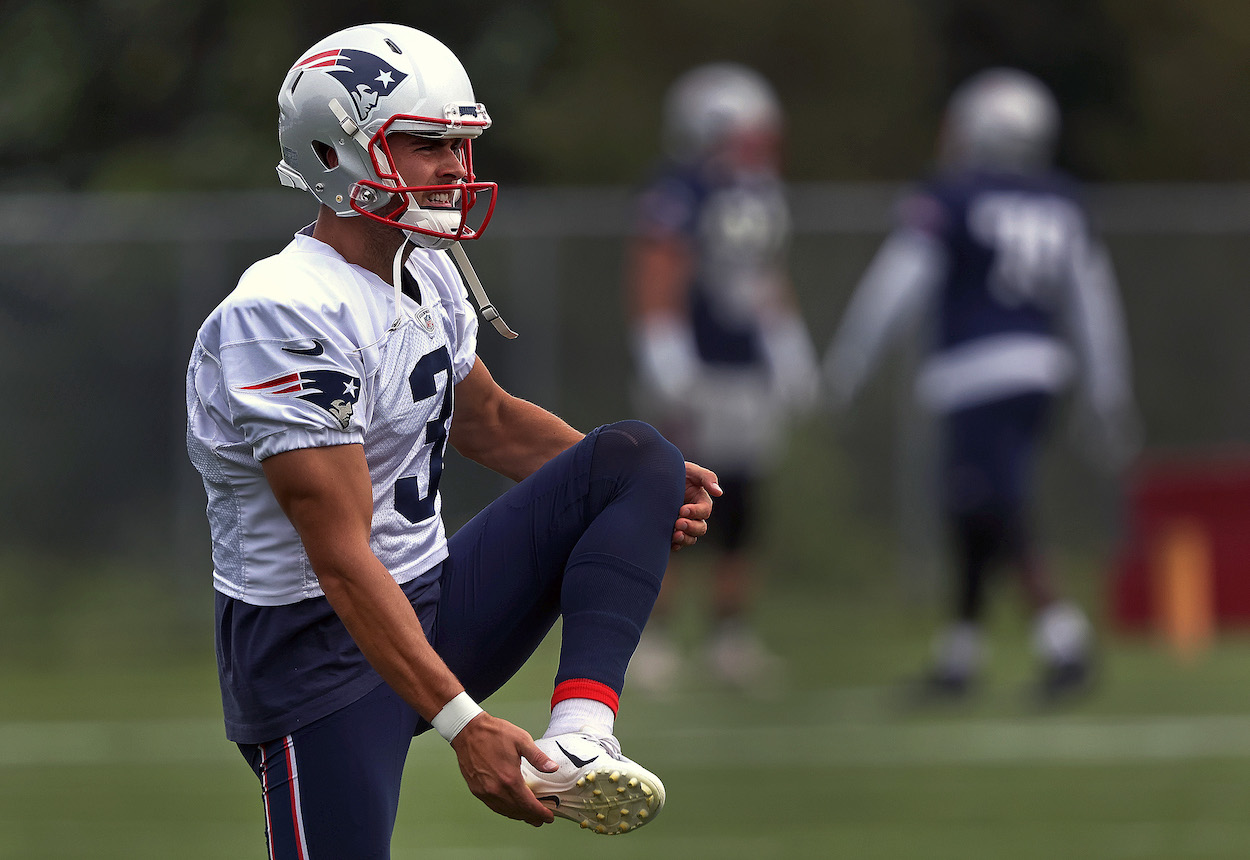 The Patriots are coming off a rough 2020 campaign where they were forced to watch former quarterback Tom Brady win the Super Bowl.
In 2021, they're looking to bounce back in a major way and begin building around rookie QB Mac Jones.
Jones impressed during training camp, proving to Belichick and the rest of the Patriots organization that he's ready to assume the role of franchise QB. New England is hoping they have themselves a new franchise kicker in Nordin as well.
Like Sportscasting on Facebook. Follow us on Twitter @sportscasting19.