New Promotion Helps McDonald's Fans Eat Like the KC Chiefs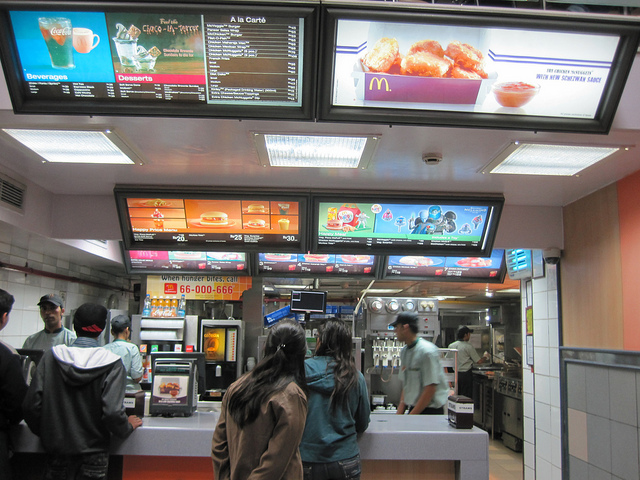 McDonald's  is officially appealing to the waistlines of football fans in Kansas City, Missouri by rolling out a new multi-person boxed meal that is purposed to help the Kansas City Chiefs celebrate the initiation of another NFL season.
According to Burger Business, the new boxed meal, coined the Blitz Box, is priced at $14.99 and includes two Quarter Pounders with cheese, two medium fries, and a 20-piece serving of Chicken McNuggets. The idea was first introduced in Australia in 2010, but now has been brought to the U.S. by McDonald's as part of a sponsorship with the Kansas City Chiefs. For now, only those in Missouri's largest city are lucky enough to have access to the mega-calorie boxed meal, but sources forecast that if the Kansas City menu item becomes a roaring success, more McDonald's fanatics could soon see the Blitz Box pop up on their very own neighborhood menus.
Kansas City's Blitz Box first started as the multi-person Dinner Box in Australia in March 2010. The fast food chain still offers the menu item in the country and, according to Burger Business, now has various combinations available of cheeseburgers, Big Macs and Quarter Pounders with fries and Chicken Nuggets. Until recently, the boxed meal idea was only championed in the U.S. by chicken-specializing fast food restaurants like Yum! Brands's  KFC, but as of Sunday, Colonel Sanders's chicken buckets and value boxes were officially joined by more multi-person meal offerings via Ronald McDonald.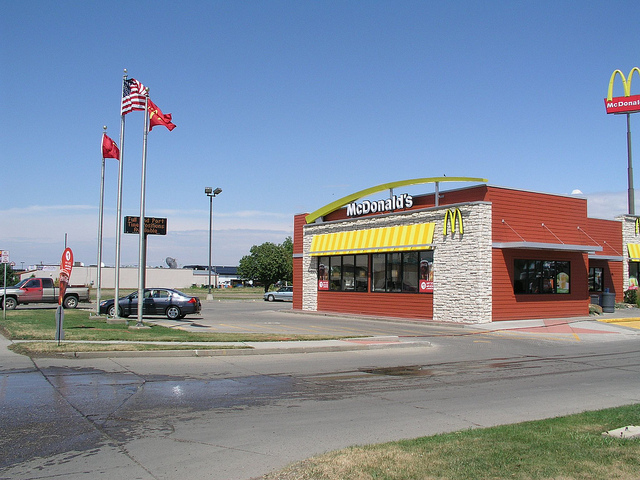 Still, it isn't a huge surprise that McDonald's has rolled out the multi-person meal idea in Kansas City as, back in June, CEO Don Thompson said at the Open Doors media event that he saw Australia's meal offerings as something he'd soon like to test drive in America. According to Burger Business, the Oak Brook, Illinois-based fast food chain has started recognizing that consumers now tend to aggregate together and share food, so multi-person meals are quickly becoming a more profitable idea for the company.
Thompson explained in June, "There's a trend in eating now to bundling. It used to be you'd see teens eating meals separately. Now you'll see them getting two or three fries and burgers for four and five and putting it all in the center to share."
This could be an even more effective idea when it comes to the Blitz Box promotion's tie to Kansas City Co-op's sponsorship of the Kansas City Chiefs. Especially on Football Sunday, fans are known to hunker down with beer and family-style meals, and McDonald's would undoubtedly love to be part of a new boxed-meal tradition. The fast food chain has worked fervidly this summer to resurrect sales success and draw its once-loyal customers back, and although its new Kansas City menu items might not help it silence the critics who charge it with perpetuating the U.S. obesity epidemic, the Blitz Box might help blitz McDonald's back to success.
Don't Miss: Smithfield Deal Gets Federal Brand of Approval.